Beyond the vineyards and tasting rooms, there are a handful of hotels where to stay in Bordeaux that bring wine into every part of your visit to the region. Whether you are working with a budget or want to splurge on your visit to the world's wine capitol, this list has wine-focused accommodations for anyone looking to bunk in Bordeaux.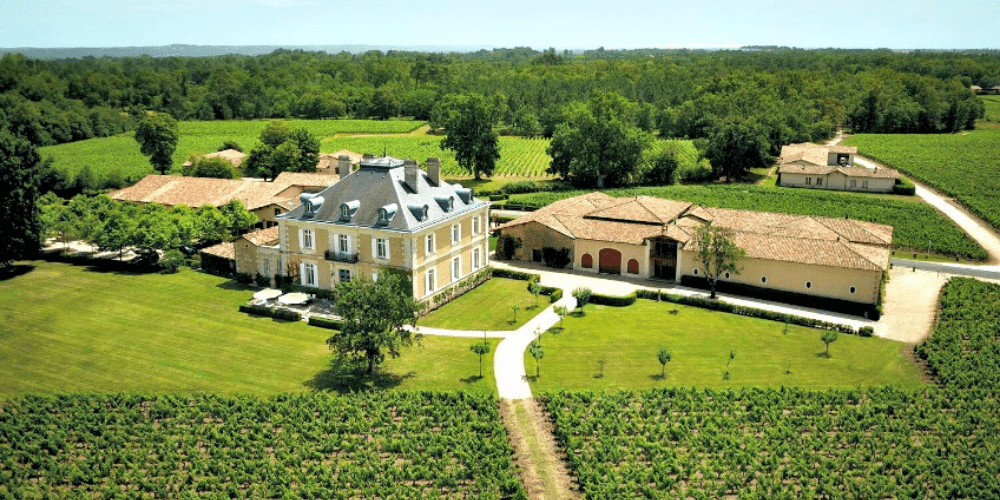 This grand 18th-century house and gardens are only minutes from the nearby Château Haut-Bailly winery and estate. After a tour of the cellars and a fill of wine tastings, stroll over to Château Le Pape to enjoy stunning views of the vineyards from their heated outdoor pool or from any of the luxurious guestrooms.
Address: 25 Chemin le Thil, 33850 Leognan, France
---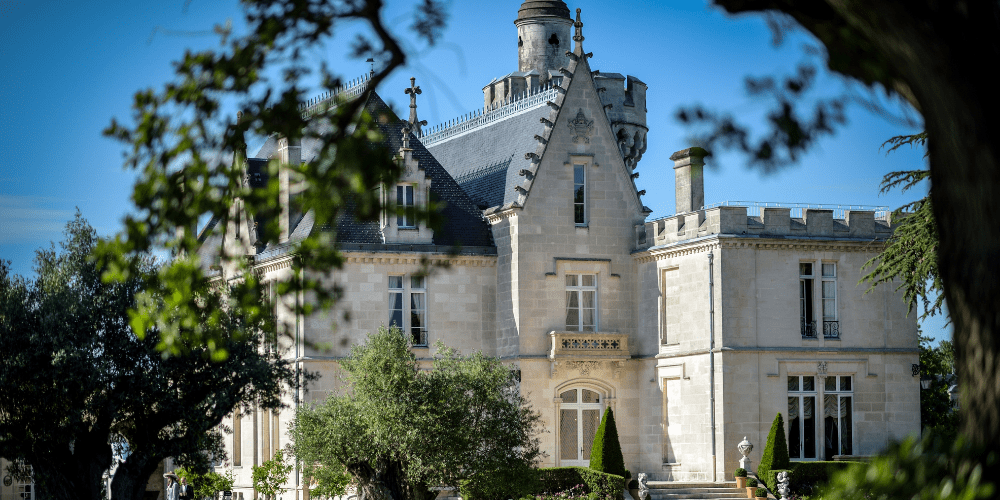 Chandeliers, and marble, and art galleries, oh my! Each room in this impressive chateau is styled and curated to reflect France's legacy of cultural elegance. Nestled within 32 hectares of vineyards, Château Pape Clément is a perfect choice for wine and history lovers alike. With their offering of tasting classes and historical presentations, guests will leave with a deeper appreciation and understanding of France's wine roots.
Address: 216 Avenue du Docteur Nancel Pénard, 33600, Pessac, France
---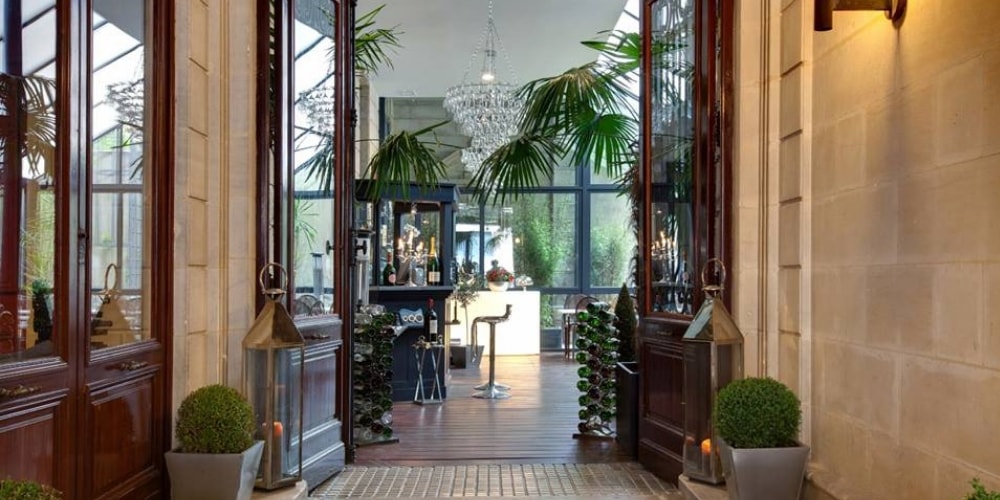 If you prefer more modern accommodation or a location closer to the city center, then Le Boutique Hotel is a perfect pick. Although only steps away from some of the best Bordeaux shopping streets, this hotel offers private, peaceful and luxurious rooms, courtyards, and amenities. Explore the bustle of the city, or stay in for an evening at the hotel's own wine bar, served by an in-house sommelier.
Address: 3 Rue Lafaurie de Monbadon, 33000 Bordeaux, France
---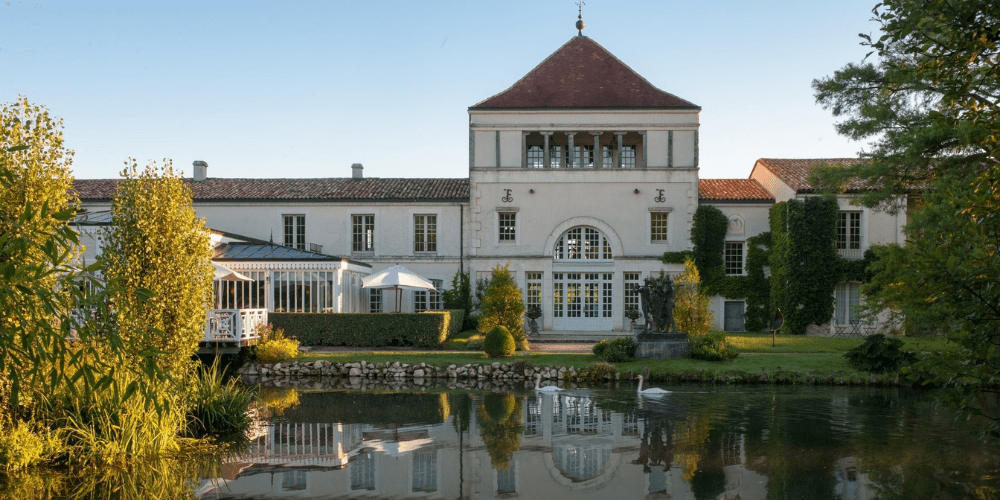 Les Sources de Caudalie is an oasis of calm, devoted to nature and the senses. A hotel where you'll be treated like royalty as you enjoy impeccable service combined with a warm, family atmosphere. The concept behind the hotel is inspired by the "French Paradox" – a study that proved how the French diet and lifestyle, particularly in Southwest France, is conductive to good health. Les Sources de Caudalie is a genuine source of wellbeing where everything is devoted to nature, taste and the senses.
Address: Chemin Smith Haut Lafitte, 33650, Martillac, Pessac-Leognan
---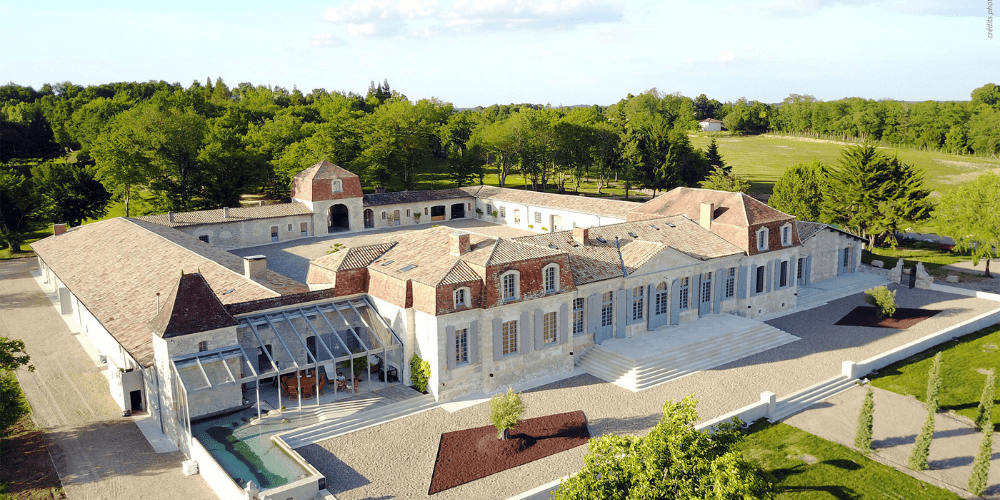 The Château Prieuré Marquet is now a luxurious haven which offers both exclusive and unprecedented services. Preserved and enhanced, the castle's soul is embodied in a warm setting where each guest can enjoy a real "French lifestyle". Located on a hill, the castle dominates its surroundings. From the large terrace, the view encompasses beautiful vineyards and forest landscape. A long pathway leads to the authentic "chartreuse" made from traditional Bordeaux limestone, characterised by its four main buildings arranged around a large open courtyard.
Address: 33910 Saint-Martin-du-Bois, St Emilion
---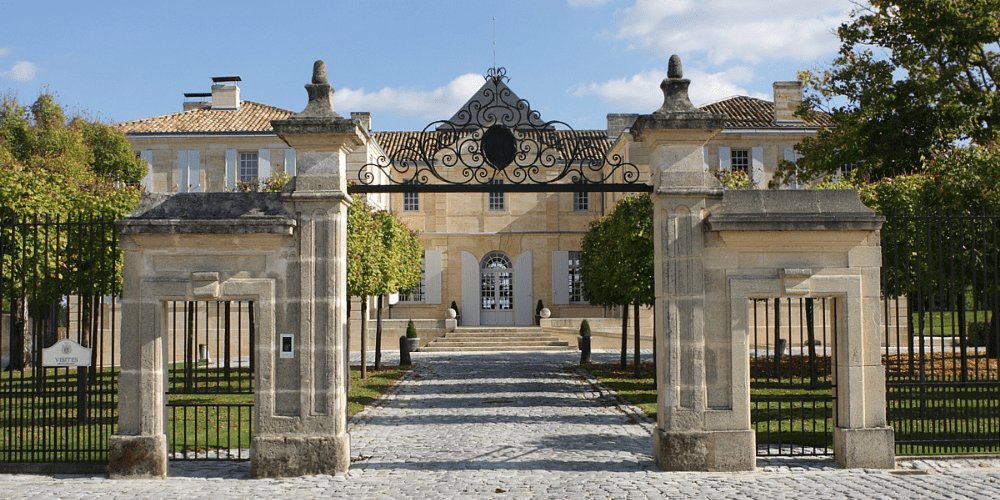 Sat atop the highest point of the Margaux appellation in the Haut-Medoc district of Bordeaux, Château du Tertre overlooks its 52 hectares of vineyard which has remained unchanged since the wine was classified as Grand Cru in 1855. Why not sit back with a large glass of wine produced on the estate to sample for yourself?
Address: 14, Allee du Tertre, 33460 Arsac, Margaux
---
Want to know more about Bordeaux? See our travel guide here! Swot up on en primeur before you buy. Learn all about that here. And if you want to do a food and wine tasting tour of the region, click here for some of our best. Cheers!