The White Lotus vineyard tour in Season 2, episode 5 had everyone tuning in and dreaming about a summer filled with tasting wine amongst the vines. Watching Harper (Aubrey Plaza), Ethan (Will Sharpe), Cameron (Theo James), and Daphne (Meghann Fahy) enjoying their wine tasting at the incredible vineyard had us all asking how can I do a wine tour of that winery! Well first things first, you'll need to know what the name of the vineyard in White Lotus is and it's location. Drum roll please…
The vineyard in White Lotus episode 5 is none other than Planeta Sciaranuova Winery in Sicily
Planeta Sciaranuova Winery in Sicily, and cheering to La Dolce Vita, really makes you want to feel the southern Italian sun and the Mediterranean breeze on your skin too. Drama aside of course! Just imagine heading to Sicily with your friends next summer and making your vision board come to life. Hashtag manifesting, right?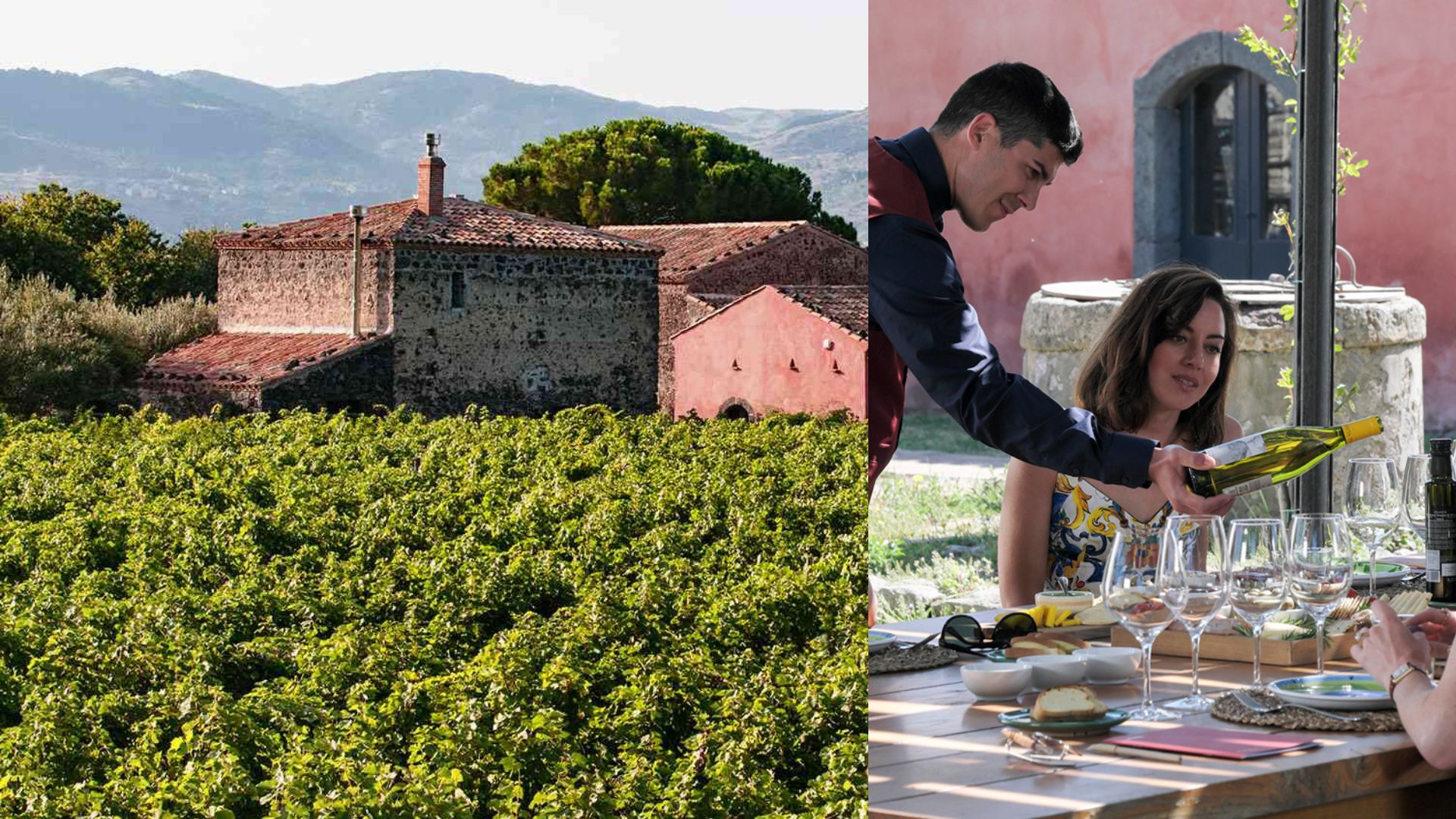 So how can you visit the White Lotus vineyard?
Even better than visiting the White Lotus Vineyard in Sicily? How about creating your very own White Lotus wine experience? You can experience the same hotel, visit the same places and of course, visit Planeta Sciaranuova winery. Our wine travel experts are on hand to tailor-make this exact experience for you. Just get in touch with us here to book your very own luxury White Lotus experience.
Enquire with our Tailor-made Team
However, as lush and dreamy as it all looks, The White Lotus wine tour and vacay may not be exactly everyone's glass of wine. Staying at the Four Seasons San Domenico Palace might take a toll on your bank account. But do not worry, the best part of Sicily is that every budget is welcomed.
Find other ways to experience your taste of the White Lotus in Sicily with our top picks of wine tours in Sicily.
1. Alternative White Lotus Tour – 8-Day Sicily Self-Drive Wine Tour
Are you ready for the ultimate wine-fueled adventure? Look no further than the 8-Day Sicily Self-Drive Wine Tour! Imagine cruising through the stunning countryside, sipping on delicious Sicilian wines as you go. You'll visit charming vineyards, meet passionate winemakers, and indulge in the rich flavours of the region. Plus, with the freedom of a self-drive tour, you can tailor your experience to your own tastes and go off the beaten path to discover hidden gems. Some of the stops include Agrigento, Noto, Taormina, the Unesco Heritage city of Ragusa, and many more iconic stops. So why wait? Pack your bags, grab a designated driver, and get ready to raise a glass to the good life on this unforgettable wine tour. Salute!
Read more details and book the wine tour here!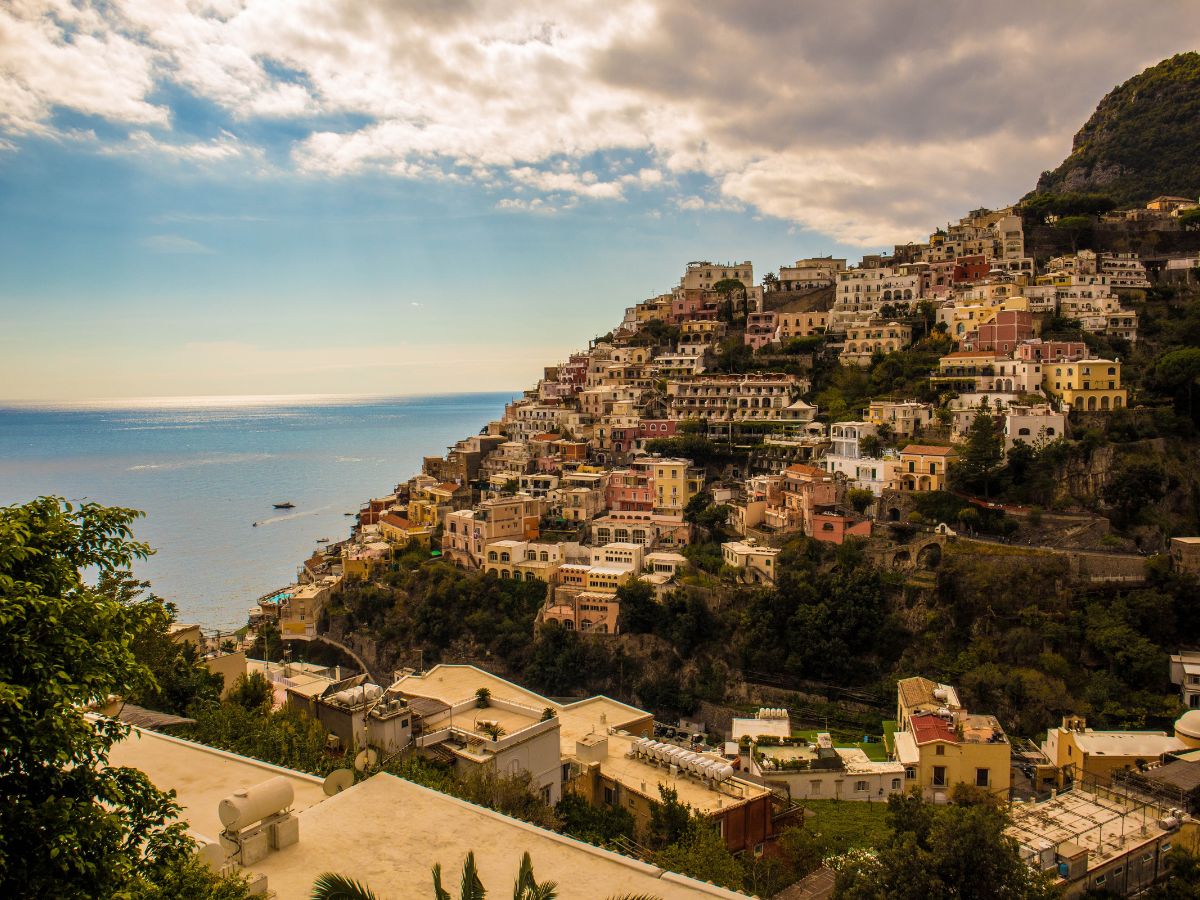 Etna Wine Tasting Tour With Lunch
Wine lovers, are you ready to spice up your tasting experience with a dash of adrenaline of Europe's highest active volcano? The Etna Wine Tasting Tour from Taormina is just the ticket! You'll get to taste some of the finest DOP Etnean wines while taking in the breathtaking landscapes of Mount Etna. And the best part? You'll visit small, family-run wineries that produce wine in the traditional "Etna" style, using native grape varieties such as Nerello Mascalese and Nerello Cappuccio. Visit vineyards at different altitudes, each with its own unique microclimate and terroir. You'll also get to enjoy delicious meals featuring traditional Sicilian products, all while exploring one of Italy's most iconic regions.
Don't hesitate any longer, book the Etna experience here.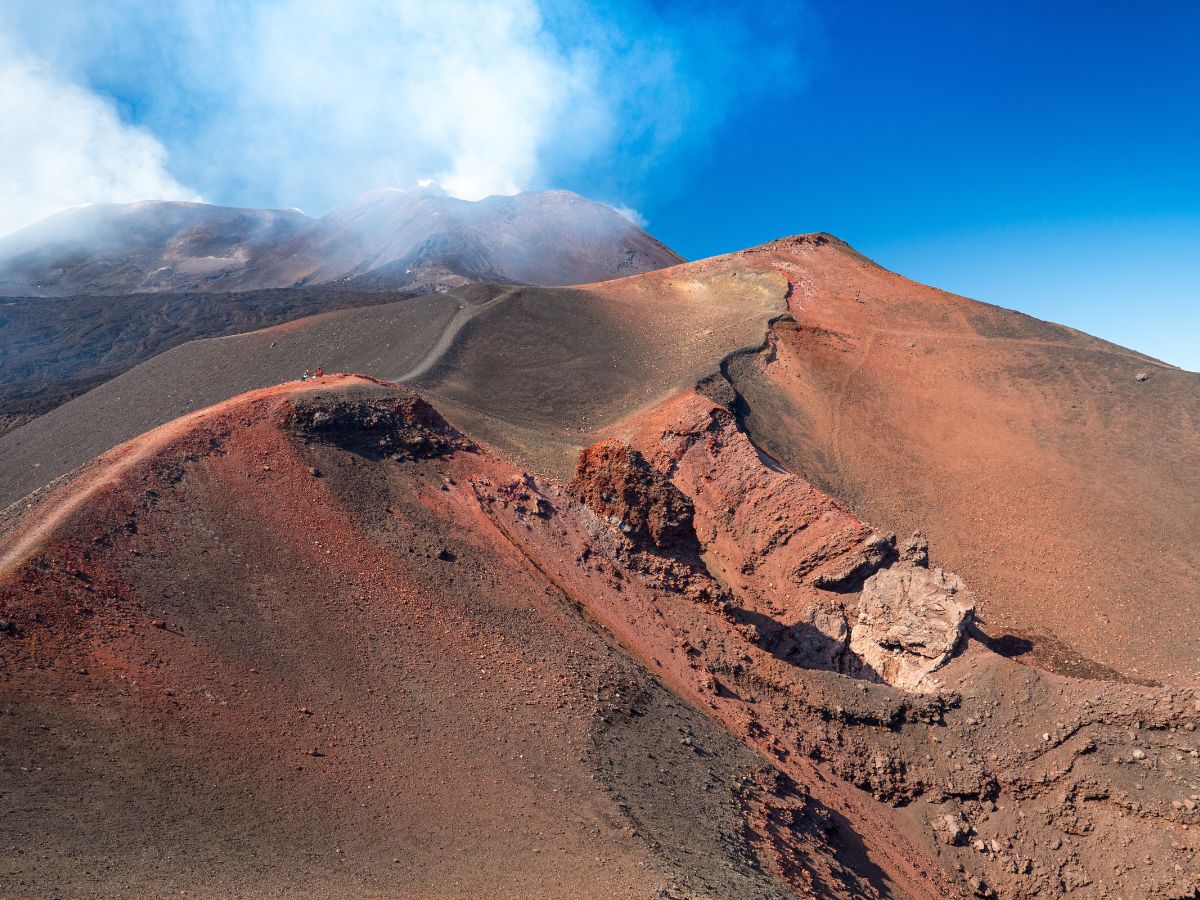 5-Day Western Sicily Food And Wine Tour
Are you a foodie with a love for all things Italian? Do you dream of twirling spaghetti with perfect technique, or perfectly pairing a crisp white wine with a seafood pasta dish? Then the 5-Day Western Sicily Food and Wine Tour is just the ticket! Not only will you get to indulge in the delicious flavors of the region, you'll also get the chance to roll up your sleeves and learn how to cook authentic Italian dishes from the experts, and learn the secrets behind making ricotta cheese. And let's be real, what's a great meal without a little vino to wash it down? You'll learn how to pair your creations with the perfect Sicilian wines, too. Whether you're a seasoned cook or just starting out, this tour is sure to satisfy your cravings for both cuisine and culture. Don't tell me your mouth isn't watering too, book it here before it's sold out!  Buon appetito! 
Read more about our Sicilian Diaries here.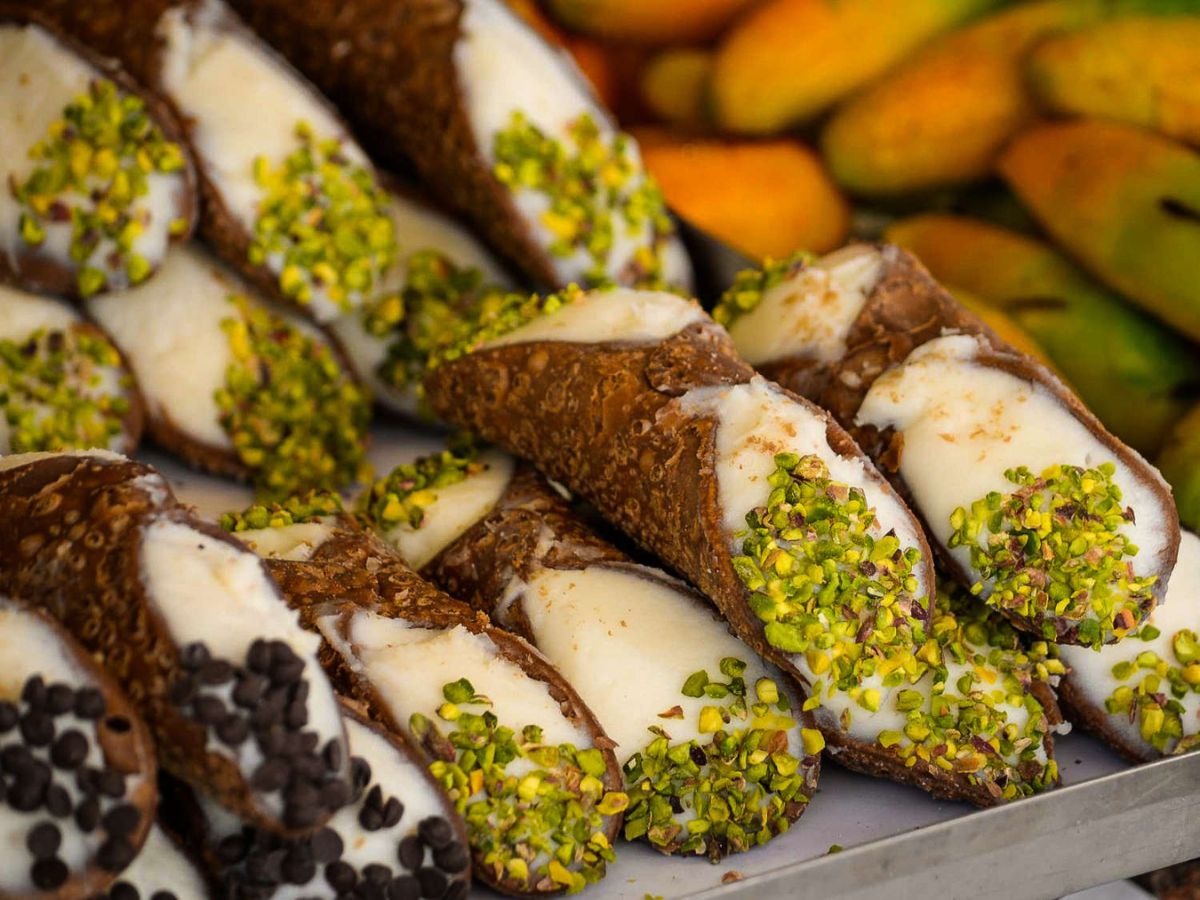 Bicycle Ride And Wine Tour In Marsala From Palermo
Calling all adventurous wine and travel lovers! Are you ready to ditch the beach lounger and hit the road (or rather, the bike path)? The Bicycle Ride and Wine in Sicily tour is just the thing for active types looking to mix up their vacation routine. Imagine pedaling along the picturesque Lilybean coastline road, taking in the stunning views of windmills, salt pans, and Saline di Trapani. And let's not forget the wine part – you'll have the chance to sip on delicious Sicilian vintages as you go. It's the perfect blend of exercise and indulgence. So keep the book for another time and get ready to hit the trails (and the wine trails) on this one-of-a-kind tour. Salute! 
Don't tell me this doesn't sound like one of the best workout sessions out there! See all details here and how to book here.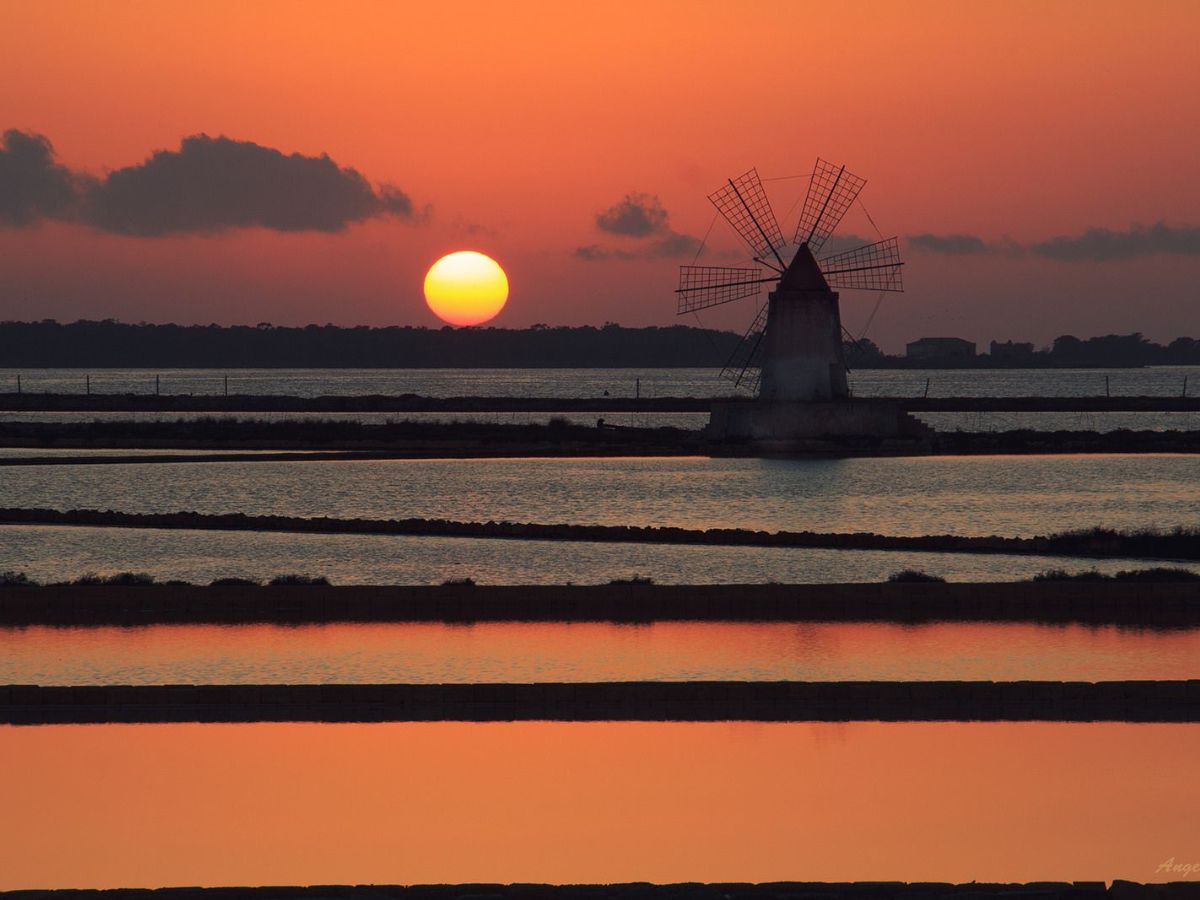 Not just The White Lotus Wine Tour trend – a holiday in Sicily is a must in 2023!
No White Lotus FOMO – feel the Sicilian Dolce vita too. Want to indulge in the finest wines and culinary delights that Sicily has to offer? Look no further, because this sunny Mediterranean island is the ultimate destination for wine lovers in 2023. From the rolling hills of Etna, to the fertile valleys of Marsala, Sicily is home to a diverse range of winemaking regions that produce some of the most unique and delicious wines in the world. But it's not just about the vino – the food in Sicily is equally divine, with a rich culinary tradition that includes an abundance of fresh seafood, locally grown produce, and mouth-watering pastries. So pack your bags, and get ready to discover the intoxicating charm of Sicily. Happy sipping!