In New York City, coffee is a way of life. With over 3,000 coffee shops, city-goers easily fuel their need for caffeine with endless lattés, cappuccinos, and the increasingly popular cold brew. Naturally, this java-obsessed "city that never sleeps" has perfected the art of blending your morning brew with your nighttime beverage. If this sounds like an ideal indulgence, head over to the Big Apple and visit these destination spots known for mixing up unforgettable espresso martinis.
Dear Irving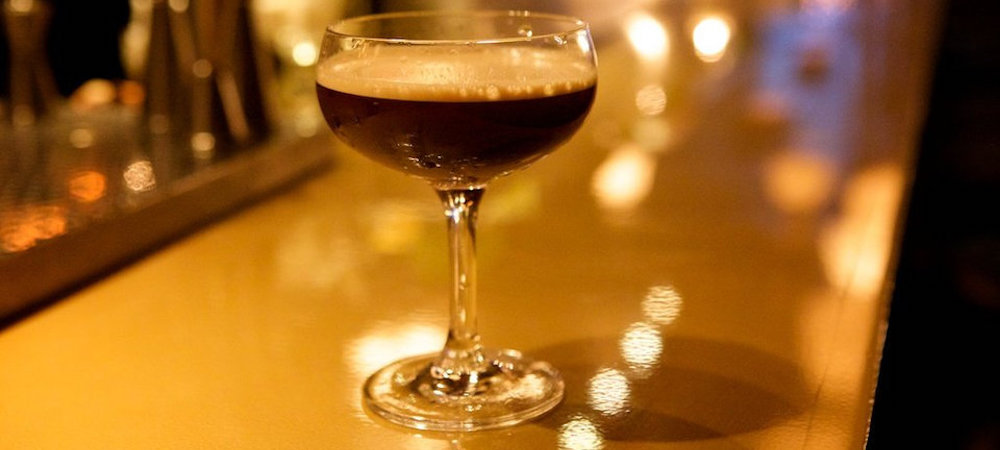 Credit: Sai Mokhtari/Gothamist.com
Drink to times gone by at Dear Irving, a bar located in Manhattan's Gramercy neighborhood. Each room in this decadent, themed space takes on a historical persona, channeling figures of the past such as Marie Antoinette, John F. Kennedy, and even the fictional Jay Gatsby. In addition to this unique and interactive atmosphere, Dear Irving offers an espresso martini that has been highly recommended by both articles and customer reviews.
Where to find Dear Irving: 55 Irving Place
Website: dearirving.com
The Ship
This cozy cocktail bar may be hidden away, but once you find The Ship, you are sure to get on board! Located in an underground space in Soho, The Ship offers both an intimate atmosphere and a large lounge space. The daily menu offers small plates for nibbling and a wide selection of both classic and unique drinks. At The Ship, you can discover a real treasure by ordering one of their notable espresso martinis.
Where to find The Ship: 158 Lafayette Street
Website: theshipnyc.com