Beyond the vineyards and tasting rooms, there are a handful of hotels in Bordeaux that bring wine into every part of your visit to the region. Whether you are working with a budget or want to splurge on your visit to the world's wine capitol, this list has wine-focused accommodations for anyone looking to bunk in Bordeaux.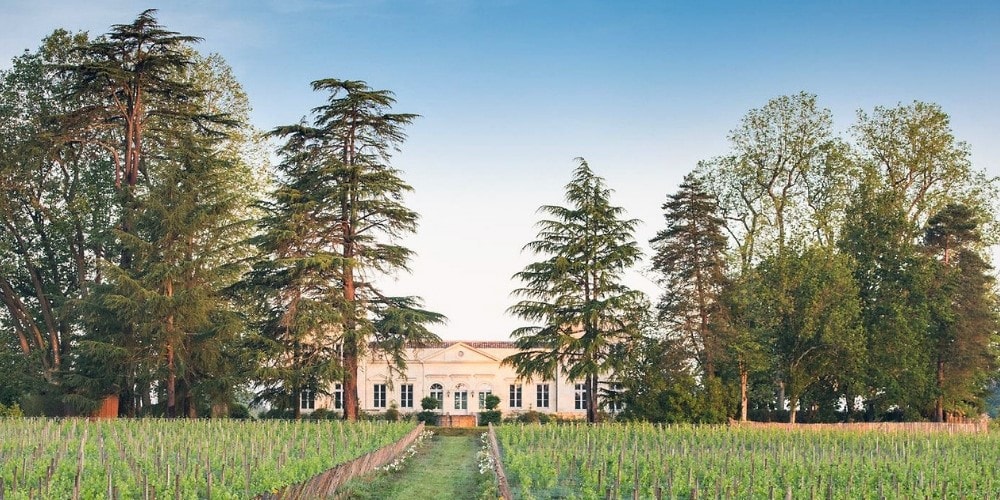 This grand 18th-century house and gardens are only minutes from the nearby Château Haut-Bailly winery and estate. After a tour of the cellars and a fill of wine tastings, stroll over to Château Le Pape to enjoy stunning views of the vineyards from their heated outdoor pool or from any of the luxurious guestrooms.
See more and book here!
Address: 25 Chemin le Thil, 33850 Leognan, France
---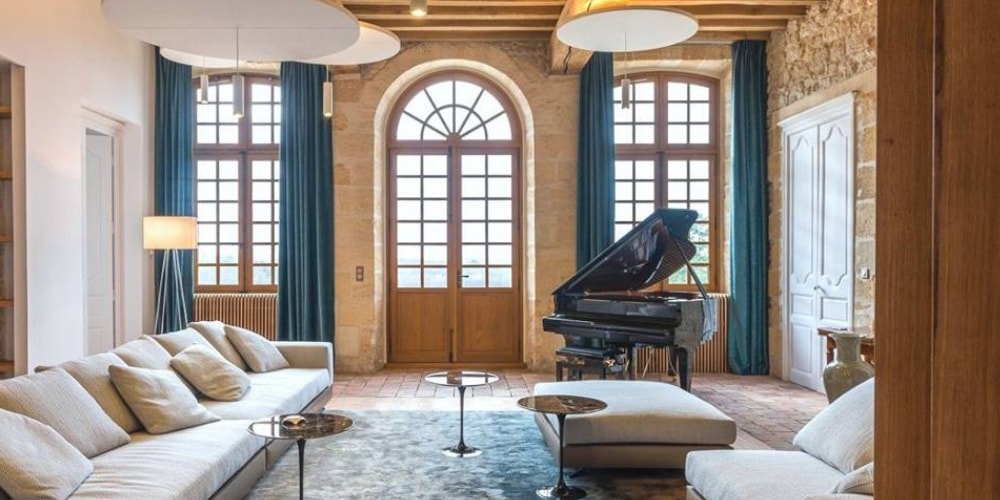 Forget a simple hotel or B&B, and opt to stay in this Bordeaux castle! The elegant, modernized suites at Château Prieuré Marquet are named after specific wines and are sure to infuse your dreams with images of fine wining and dining. Turn your dreams to reality upon waking with a visit to the on-site winery and gourmet restaurant.
See more and book here!
Address: 33910 Saint-Martin-du-Bois, France
---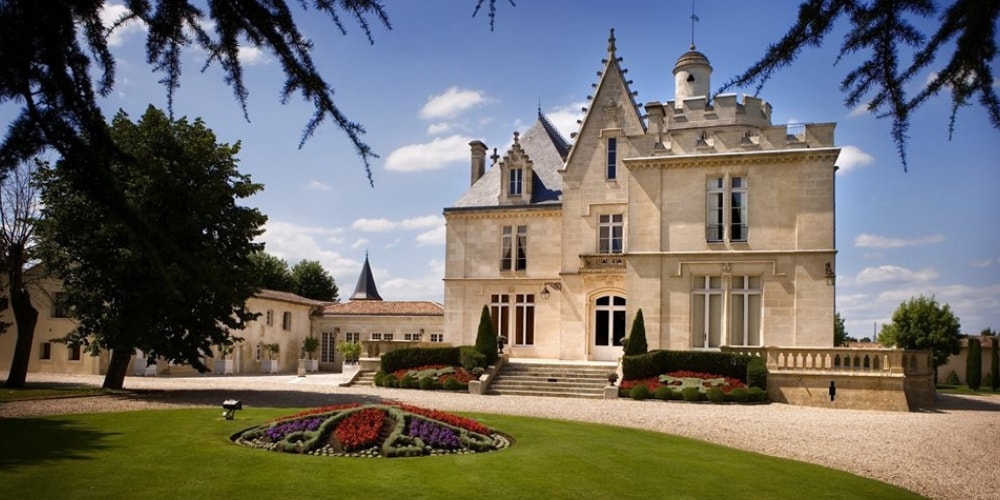 Chandeliers, and marble, and art galleries, oh my! Each room in this impressive chateau is styled and curated to reflect France's legacy of cultural elegance. Nestled within 32 hectares of vineyards, Château Pape Clément is a perfect choice for wine and history lovers alike. With their offering of tasting classes and historical presentations, guests will leave with a deeper appreciation and understanding of France's wine roots.
See more and book here!
Address: 216 Avenue du Docteur Nancel Pénard, 33600, Pessac, France
---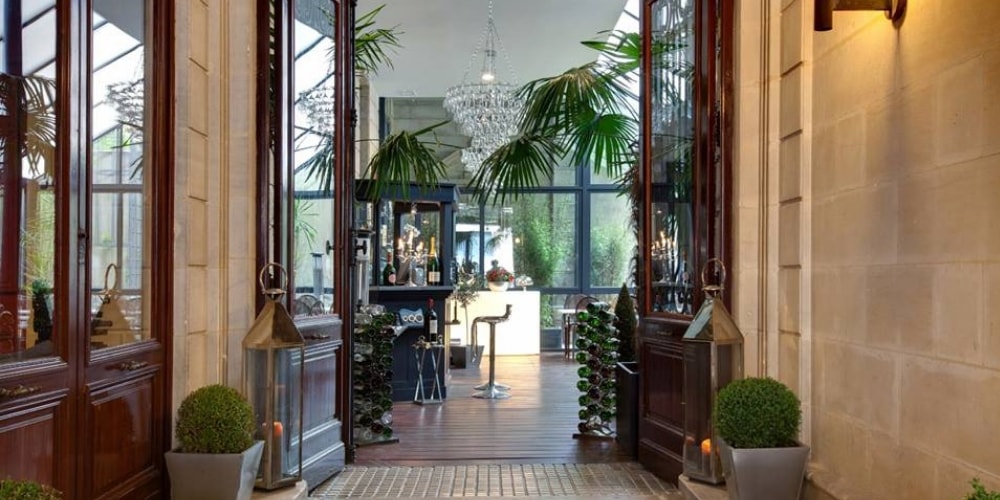 If you prefer more modern accommodation or a location closer to the city center, then Le Boutique Hotel is a perfect pick. Although only steps away from some of the best Bordeaux shopping streets, this hotel offers private, peaceful and luxurious rooms, courtyards, and amenities. Explore the bustle of the city, or stay in for an evening at the hotel's own wine bar, served by an in-house sommelier.
See more and book here!
Address: 3 Rue Lafaurie de Monbadon, 33000 Bordeaux, France

---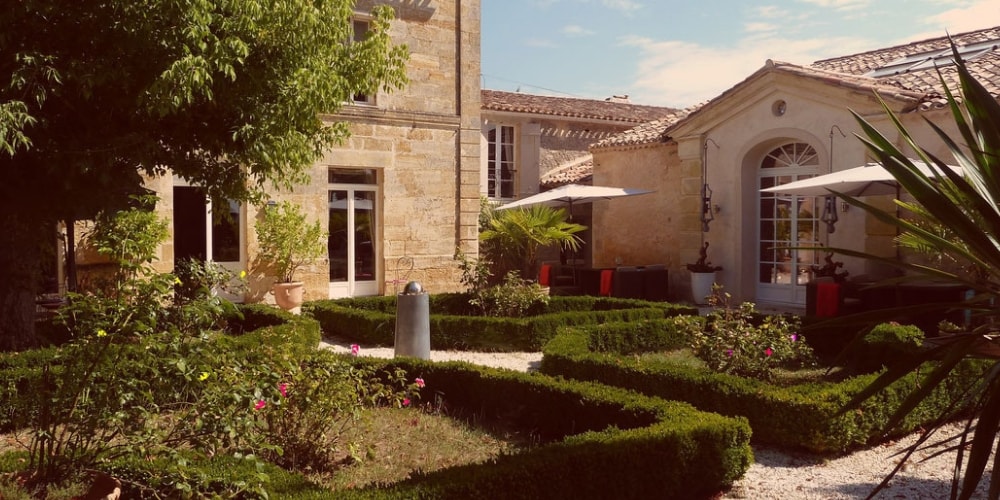 Wine and relaxation go hand in hand, and what better way to relax than to spend the day at a spa? This villa offers both an on-site winery and spa for ultimate R&R during your stay. After a day of wine tours, cooking lessons, local horseback riding, golf, or swimming in the outdoor pool, enjoy a glass of wine and a massage before slipping into sweet slumber.
See more and book here!
Address: 7 Bis Peyrot sud-Terrasson, 33350 Belvès de Castillon, France
---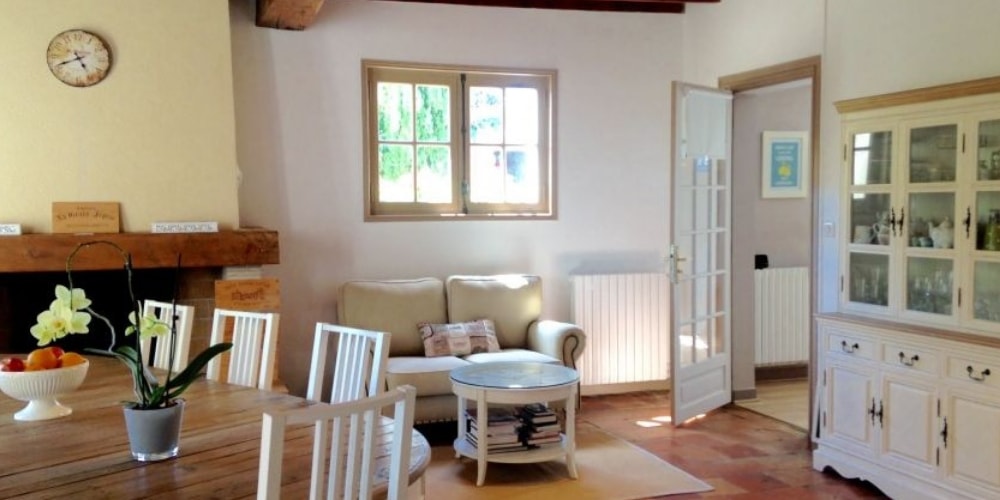 For a more budget-friendly option without having to compromise on elegance, this next guesthouse is a true winner. Like some of the more expensive accommodations on this list, La Maisonnée Girondine is located within surrounding vineyards and has an outdoor pool with jaw-dropping views–all without the hefty price tag! As a bonus, your stay here will include a breakfast spread complete with croissants, yogurt, fruit, homemade jam, and other French delicacies.
See more and book here!
Address: 2 Chemin du Moulin, 33350 Saint Magne de Castillon, France
---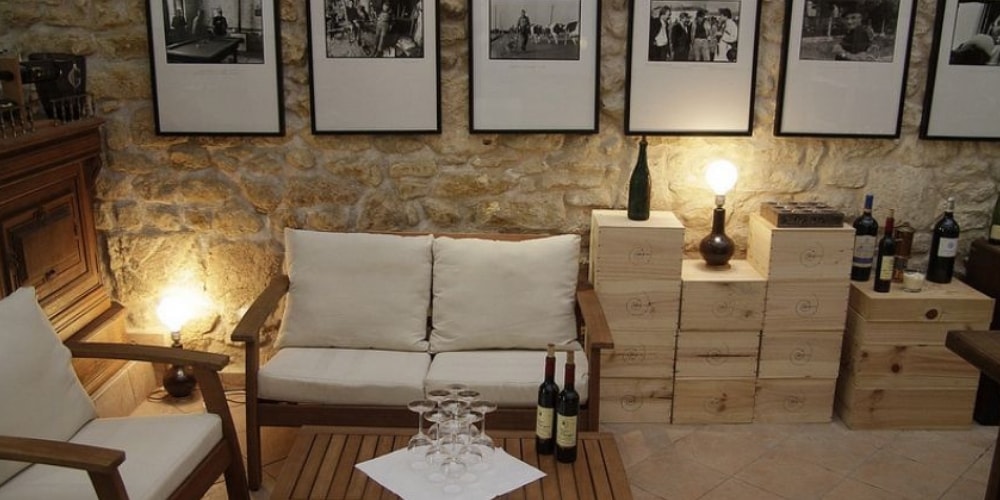 This quaint bed and breakfast in the heart of Bordeaux provides the convenience of city amenities with a well-situated location easy exploration of the region in any direction. With self-catering accommodation options, a stay at Villa St. Simon is all about blissful simplicity. Shop at local markets, and enjoy a picnic alongside the neighboring river with a bottle of your favorite regional wine. Who needs high-end and high-price luxury with places like Villa St. Simon?
See more and book here!
Address: 8 Cours du Général de Gaulle, 33390 Blaye, France
Want to know more about Bordeaux? See our travel guide here! Swot up on en primeur before you buy. Learn all about that here. And if you want to do a food and wine tour of the region, click here for some of our best. Cheers!