In New York City, coffee is a way of life. With over 3,000 coffee shops, city-goers easily fuel their need for caffeine with endless lattés, cappuccinos, and the increasingly popular cold brew. Naturally, this java-obsessed "city that never sleeps" has perfected the art of blending your morning brew with your nighttime beverage. If this sounds like an ideal indulgence, head over to the Big Apple and visit these destination spots known for mixing up unforgettable espresso martinis.
Dear Irving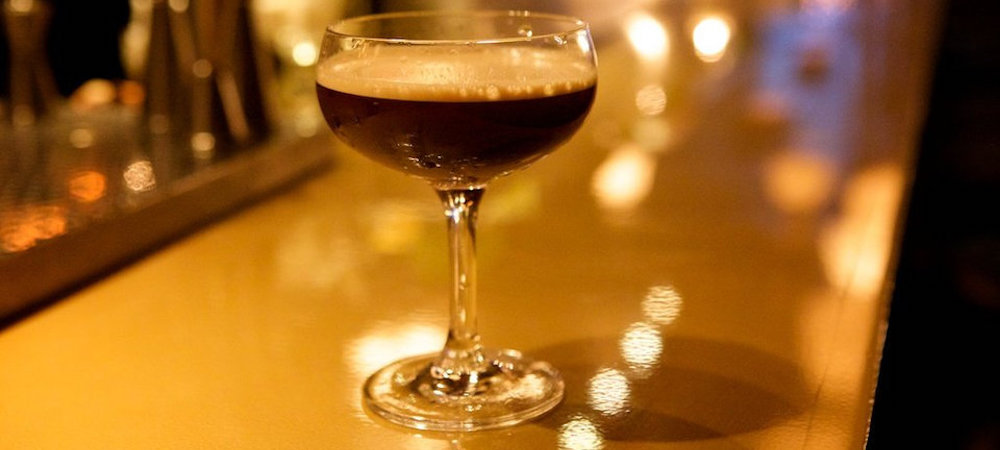 Credit: Sai Mokhtari/Gothamist.com
Drink to times gone by at Dear Irving, a bar located in Manhattan's Gramercy neighborhood. Each room in this decadent, themed space takes on a historical persona, channeling figures of the past such as Marie Antoinette, John F. Kennedy, and even the fictional Jay Gatsby. In addition to this unique and interactive atmosphere, Dear Irving offers an espresso martini that has been highly recommended by both articles and customer reviews.
Where to find Dear Irving: 55 Irving Place
Website: dearirving.com
The Ship
This cozy cocktail bar may be hidden away, but once you find The Ship, you are sure to get on board! Located in an underground space in Soho, The Ship offers both an intimate atmosphere and a large lounge space. The daily menu offers small plates for nibbling and a wide selection of both classic and unique drinks. At The Ship, you can discover a real treasure by ordering one of their notable espresso martinis.
Where to find The Ship: 158 Lafayette Street
Website: theshipnyc.com
The Owl's Tail
The Owl's Tail opened its doors only a month ago, and it is already raking in rave reviews! Owned and operated by a husband and wife team, this Upper West Side cocktail bar offers a social space with satisfying small plates and an extensive drink list. Their concoctions incorporate both local flavors and global influences, resulting in an espresso martini unlike any other on this list. What makes it so special? The Owl's Tail infuses their version with Guinness! Be some of the first to try (and love) this radical spin on the recipe.
Where to find The Owl's Tail: 215 West 75th Street
Website: owlstail.com
Sugar Momma
Expect the unexpected when you visit this Lower Manhattan eatery! Sugar Momma was established by an Australian chef who developed a fresh, modern menu. Enjoy Asian-fusion dishes and eclectic cocktails in a trendy and vibrant atmosphere. Complete with a soundtrack of 90's hip-hop music, Sugar Momma is a one-of-a-kind experience. The best surprise? Their espresso martini.
Where to find Sugar Momma: 15 Cliff Street
Ayza Wine & Chocolate Bar
Coffee and cocoa? Two rich beans that pair together perfectly to make Ayza's chocolate espresso martini. This chic, midtown spot specializes in all things chocolate and alcohol with a menu featuring over 90 wines to pair with a wide selection of chocolate desserts. If you would rather pair your chocolate with more chocolate, choose from Ayza's selection of chocolate martinis. The espresso version is a consistent crowd-pleaser, earning Ayza's spot on this list.
Where to find Ayza: 11 West 31st Street
Website: ayzanyc.com
Rue-B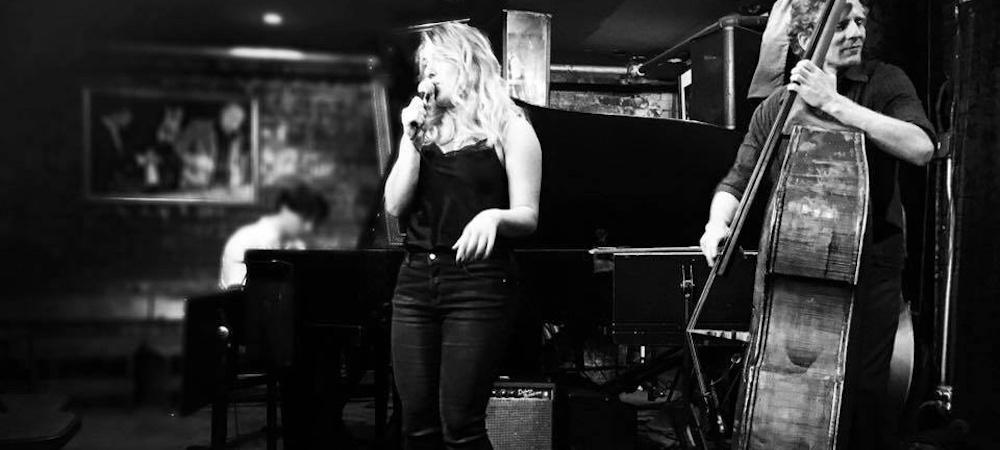 Credit: rueb-nyc.com
Follow the rhythm of jazz to Alphabet City where the Rue-B holds live jam sessions every night! This music lounge features signature cocktails named after key figures in the history of NYC's jazz scene. The Dean Martin stands out as Rue-B's espresso martini, offering a harmony of smooth vodka, rich coffee and smooth cocoa elements. Enjoy some foot-tapping tunes while sipping on Rue-B's popular coffee cocktail for a night that hits all the right notes.
Where to find Rue-B: 188 Avenue B
Website: rueb-nyc.com
NYC-based or headed there soon? One of our favourite bars recently reopened – here's why we love The Dead Rabbit! And if you're looking for some dinner before the Espresso Martini, don't miss out on these great BYO spots in NYC!