Summer may be ending but the party needn't be over. Turn your eyes to Munich if you want to keep the good times rolling. At the end of this month the city will once again host the world's oldest and largest beer festival: Oktoberfest.
What is Oktoberfest?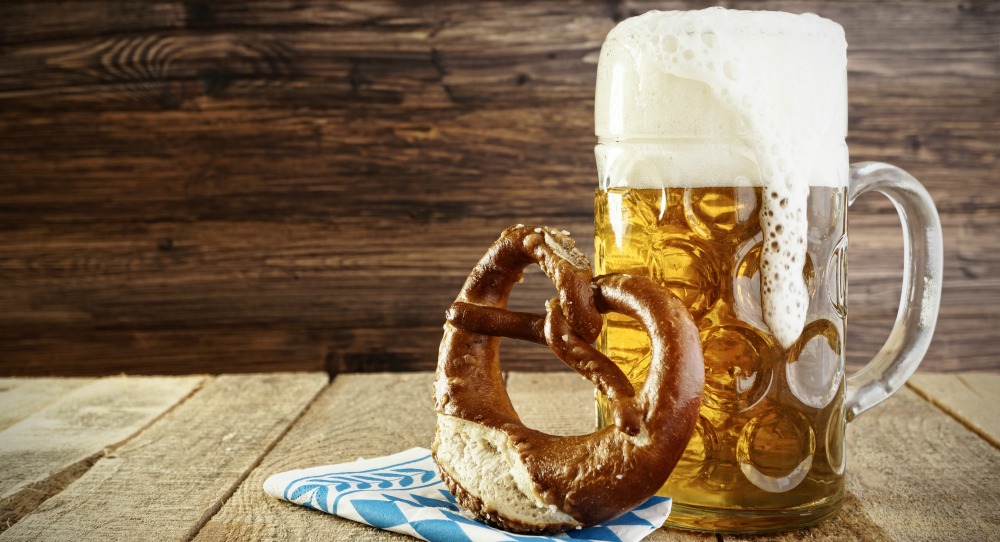 This Bavarian bacchanal started in 1810 as a knees-up for the citizens of Munich to celebrate the marriage of their Crown Prince Ludwig to Princess Therese von Sachsen-Hildburghausen. The townsfolk liked it so much they did it again, and over the years the festival grew. At some point, wise heads shifted its run from October to the warmer nights of September. This allowed visitors to enjoy the gardens outside the tents for longer without feeling chilly. The last weekend of the festival remains in October, however, and so the name has stuck.
At first, beer was only served outside the fair's grounds, but of course that was never going to last for long. These days visitors regularly get through over six million litres each year. The beer is served in one-litre glasses, called a Mass, this year which will cost between €9.70 and €10.10.
A purity law
Oktoberfest is not a time for seeking out crazy brews from whichever craft brewer has the biggest beard or coolest tattoos. Authentic Oktoberfest beer must pass the famous German purity law, or Rheinheitsgebot, which restricts brewers to using only water, malt, hops and yeast to brew their beer.
Which beer at Oktoberfest?
The beer comes only from six breweries, all of them in Munich: Augustiner, Paulaner, Spaten, Löwenbräu, Hacker-Pschorr, and Hofbräu. Each of these breweries has its own tent set up within the grounds of the fair. It's best to reserve seats before you arrive, but if you don't, you can still take your chances. Get to the tents early to claim your place. Towels on chairs optional.
The rules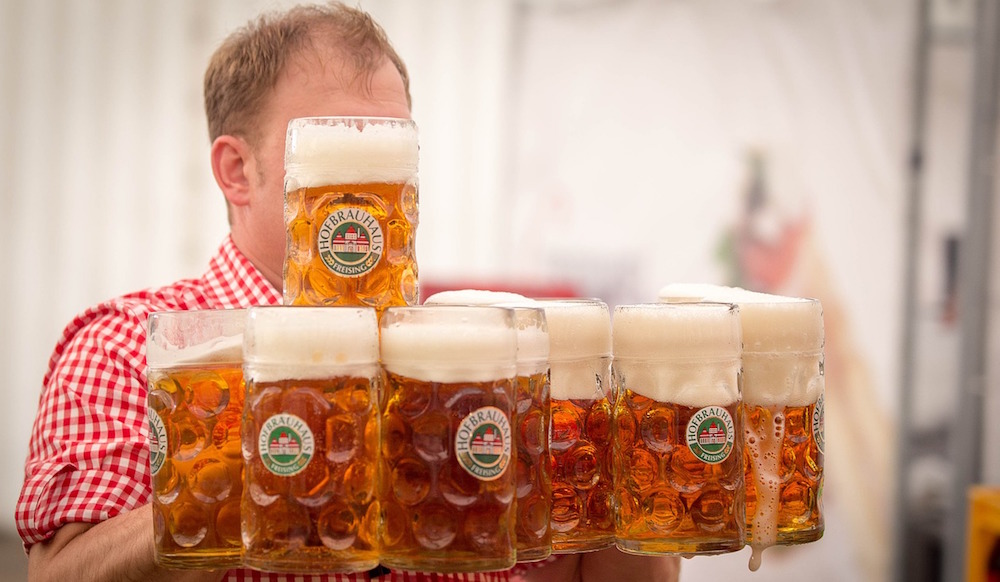 There are a few rules, but applying some basic common sense should be enough to ensure you have an enjoyable time. While there are plenty of tourists each year the majority of the festival's guests are Bavarians. If you really want to join in, you can dress up in Lederhosen or Dirndl. There are several hire shops in town. Just be careful not to become one of the Bierleichen, or 'beer corpses', sleeping off one Masstoo many in the gardens.
It's not all beer and bratwurst; there are lot of fairground rides, candy floss stalls, shooting galleries, and a puppet theatre. You can find cakes and strudels, and even some wine. Still, if you don't like beer or meat this might not be the best place for you. Most tents offer traditional Bavarian music (oompah to the max), although only some have live bands, and if you want to accompany that with some Bavarian folk dancing then make for the Herzkasperl tent.
This year the festival runs from 22 September to 6 October. You can find out more on the official Oktoberfest website. There's also an official app that will help you navigate the festival, and the rest of Munich too.
Want to brush up your knowledge before heading out? Read Anthony's guide to the key styles of beer or how to talk intelligently about beer.