As demand for organic, biodynamic and 'natural' wines continues to grow across the UK, people often ask what these terms actually mean. Here's our quick overview about these very special wine categories…
Organic Wine
Think of organic wine like organic fruit and vegetables. Organic wines are produced with organically grown grapes, which are grown in carefully managed vineyards without the intervention of pesticides or other chemicals. Certain additives, such as yeast or egg whites, are permitted, but there is disagreement within the wine community about the use of sulphites in organic wine. In the USA, organic wine must have no added sulphites, while in Europe and Canada the addition of sulphites does not compromise a wine's organic status.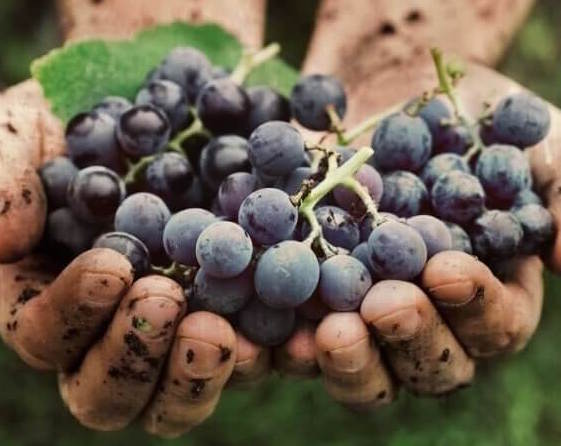 regather.net
Biodynamic Wine
Biodynamics is a holistic view of agriculture which relies on balancing vine, man, earth and stars. It's organic and then some! So, it's not just a lack of pesticides, but looks at the moon's cycles and special preparations for the soil. It might sound a little wacky, but this centuries-old practice is all about honoring the terroir, listening to the environment, and ensuring human intervention (pruning, watering and harvesting) are 'in tune' with the earth's natural rhythms. The result, many claim, is more balanced wine which is more expressive of the terroir where the grapes were grown. Whether you can taste the difference or not is a little subjective. For more information on biodynamic wine, see this post from last year.
Natural Wine
Natural wine sounds the same as organic, but there is a difference. The grapes are farmed organically or biodynamically, but once in the winery, there is minimal intervention. What this means is that there is often no grape pressing, no filtration or fining, no additions of yeast to help speed along fermentation or sulphur to help stabilise and kill bacteria. Grapes are left alone to do their thing and the result is an incredibly natural product, though often with a lot of bottle variation. The flavour profile is quite distinct too. Natural wine is not for everyone, but it has a huge following. See more here.
Demand rising in the UK
In the UK, It's good news for producers as demand for organic, biodynamic and natural wines continues to increase. Many consumers are more interested than ever in the provenance of their food and drink, and there has been a staggering 14.3% increase in the sale of organic wines in the last year alone. In response, UK supermarkets are stocking more organic wines, and budget supermarket Aldi recently launched its own-label organic wine and beer range.
Where to taste organic wine?
If any further proof were needed of the popularity of organic wines, the world's leading organic wine fair, Millésime Bio, returned for its 25th annual event in Montpellier at the end of January this year. The event brings together consumers and winemakers to celebrate, taste and experience organic wines.
Since its launch in 1993, the event has since seen booming year-on-year growth, despite the market for organic wines being small at the time of the fair's conception. The 2017 edition boasted over 900 exhibitors from 16 countries and 4,800 visitors in attendance. With family-run businesses exhibiting alongside international producers. For information about the next event, check out their website.
Can't wait for the next Millésime Bio event in Montepellier? Sneak in a trip beforehand to the Languedoc.