During her latest trip to Bordeaux, our CEO, Diana Isac attended an event hosted by the Bernard Magrez Incubator, Start-Up Win. Diana met many amazing companies whilst offering some mentoring and advice to the inspiring entrepreneurs who reside in the Leognan space dedicated to this initiative. Amongst these were the founders of Amble Wine, inspiring in their determination to support wine education and to enable students in wine to learn more efficiently through great visuals and thoroughly researched wine maps of the world.
At the young age of 22, Amble Wine founder Lea Gatinois moved into the wine industry with a desire to educate wine students and enthusiasts about the world of wine through practice. Her interest was sparked when she felt there was a lack of simple and friendly resources to assist her in her early learning stages of wine, which led her to create colourful educational workbooks, containing over 110 emblematic wine maps of the world.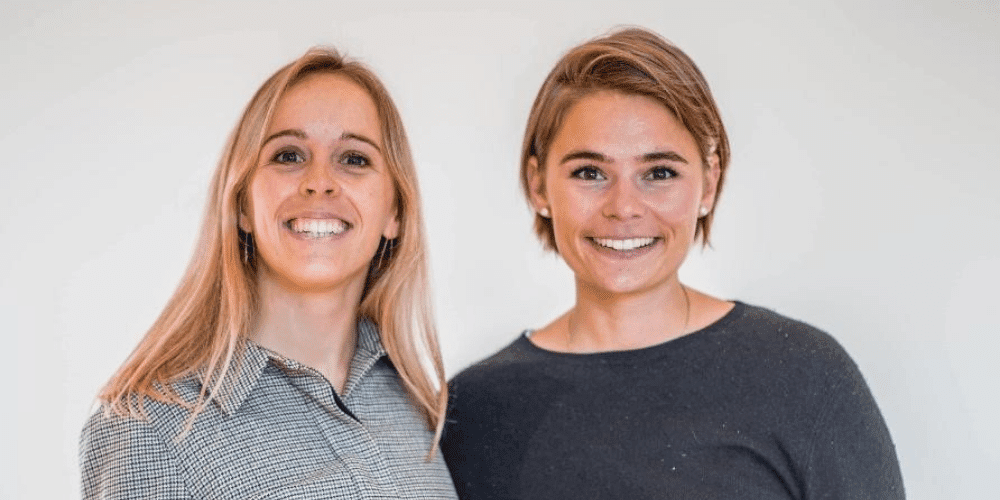 Alongside a handbook (entitled 'Explore Wine Maps') that encloses information on 270 grape varieties (including Albana, Boal and Grillo for whites, and Nebbioli, Stavroto and Zweigelt for reds) as well as 20 infographics for visual learning and interest, these workbooks gather synthesised wine maps of every country in the world (complete with appellations, climates, soils and classifications). All the answers are behind the covers, including tasting notes, region, and estate.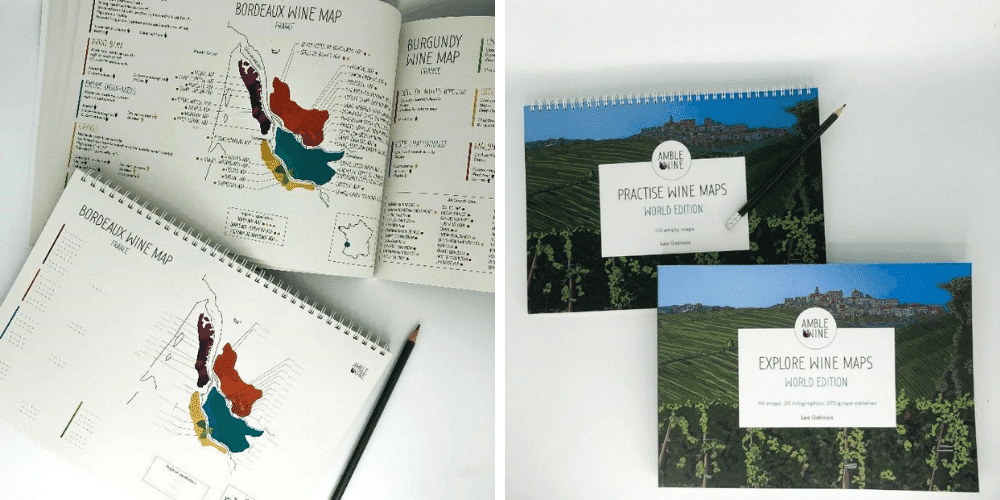 Originally studying hospitality management in Switzerland before marketing for a multinational company in Germany, Lea returned to Bordeaux to begin her Masters in Wine Management, starting from WSET level 3 and then level 4 (called Diploma). Since its launch 2 years ago, Amble Wine has sold a few thousand products to wine enthusiasts in 26 different countries, and boasts a community of around 15K lovers on social media. The growing interest that the younger generation has in the wine industry is evident from this social media following, which Lea has come to recognise. She believes that 'this young generation cares about the values of wine brands (and all brands in general), they want to know who is behind the wines, if the business is sustainable, where materials come from… They wish to see everything about the business, what is amazing and funny, but the doubts and problems as well.' These developing wine lovers are connected by these social media platforms, and will 'look for information on your business before buying products, on Instagram, Google and reviews or Vivino.'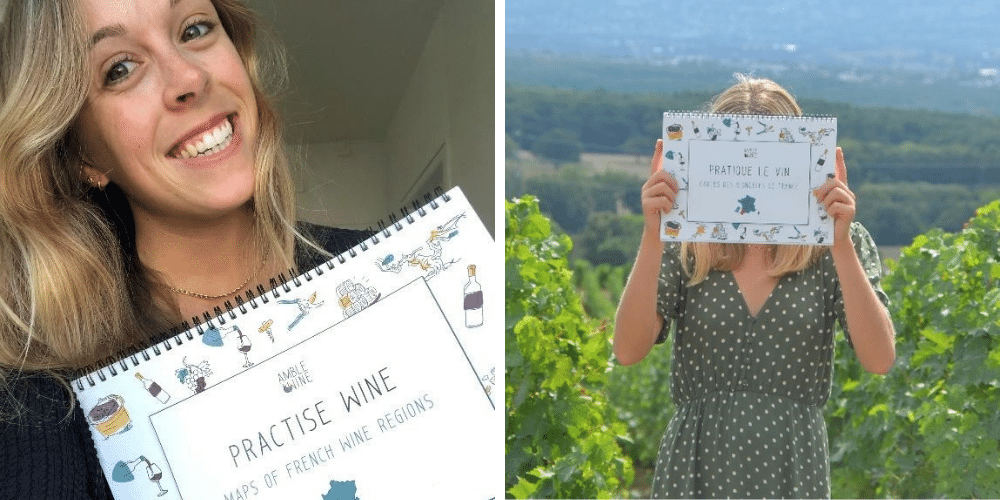 In our growing digitalised world, many young people are sharing their wine passion online and focus on other wine influencers. They are becoming increasingly interested in strengthening their wine knowledge with many 'relying on WSET levels to provide a structured way of learning.' While other companies including Wine Folly, an educational wine blog, are available for students to turn to for further wine resources, including guides, articles, videos, courses, infographics and a wine club to equally help simplify our understanding of wine, Amble Wine provides customers, (wine lovers, students, professionals and enthusiasts) with wine boxes to practise blind tasting. This activity is what sets them apart.
When we asked Lea about the overall trends in the wine industry, she believes that 'respectful wine production and distribution is a key aspect of today's world. Wine businesses are now engaged at all levels to reduce their impacts on the environment, even for mass-production. Terms such as biodynamic, organic, natural wines and related certifications are widespread and help final consumers support engaged businesses. However, there is still a need to educate consumers to the meanings, advantages and drawbacks of these concepts.' To do their part in the protection process, all their materials are printed on 100% recycled paper, in France where they are based. She added that 'Low-intervention wine production and back to ancestral methods are gaining ground among premium winemakers: ancient rare grape varieties, massal selection, orange wines, natural yeasts, amphorae maturation for instance can witness this trend. It's a way to break with the industrialised wine production that developed a few decades age, with less focus on quantity but quality as a main objective.' She also feels that 'innovation and digitalisation are making their way too in wine businesses (accelerated by covid). Whether it is to reduce costs and efforts during wine production (drones, optical sorting…), or to access new markets and gain competitive advantages (performant website, e-commerce…), wine businesses are keen to try new solutions and they are open to evolution.'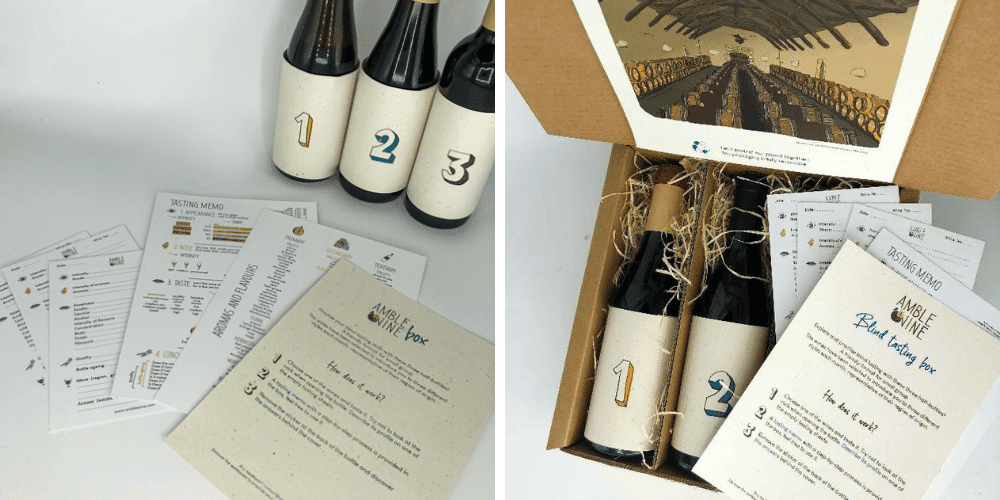 In part a response to lowering of restrictions of the Covid19 pandemic, wine travel is thriving, and has seen a significant growth in the last 10 years. We wanted to know what Lea had to say on this development, and what it means for the future of the industry. Lea feels that 'businesses adapted well to the changes that were caused, and reinvented themselves to provide wine enthusiasts with new experiences (visits in virtual reality, online masterclasses…). Now that wine tourism slowly revives, it feels like everyone is more curious and open to discover the wine world.' Speaking of Bordeaux, one of France's most famous wine regions, she has noticed that 'smaller winemakers are opening to visitors, bigger wine businesses are developing incredible facilities and events (restaurants, museums, workshops, afterworks, festivals…), and international wine lovers are back in the region.' It is not just foreigners who are attracted to wine tourism, but locals who are becoming increasingly interested to visit nearby wineries and explore their hidden wine gems. Looking forward, Amble Wine plans to grow their team to 'develop their range of educational products and provide other funny ways to learn wine'. Since their products are currently in English and French, they would like to make it available in other languages in the upcoming months.