Paarl is one of South Africa's most famous wine regions and for good reason. Its mixed topography and terroir allows farmers to grow a wide range of grapes, though the most important varieties are Cabernet Sauvignon, Shiraz, Pinotage, Chenin Blanc and Chardonnay. Here's a list of the top ten things to do in between glasses – including having another few glasses, of course…
Wine Tasting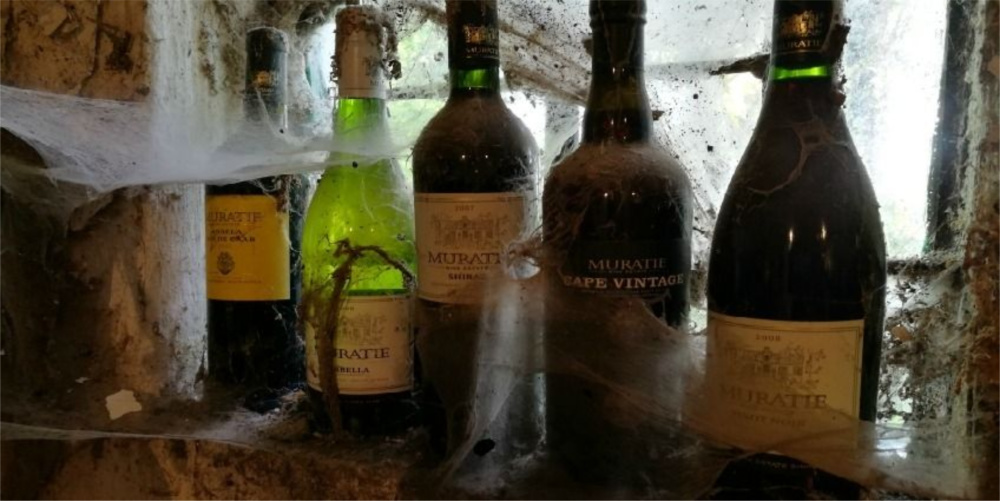 Photo Credit: La Rochelle for Winerist
Paarl is known for red blends that are robust, yet fruity, and white blends that are almost tropical. You can have a taste for yourself at several locations around Paarl (many wineries offer tastings for reasonable prices) or even do a tour around several with a professional guide.
Check out this gourmet wine tour of the Cape Winelands starting in Paarl
Gourmet Wine and Food Tour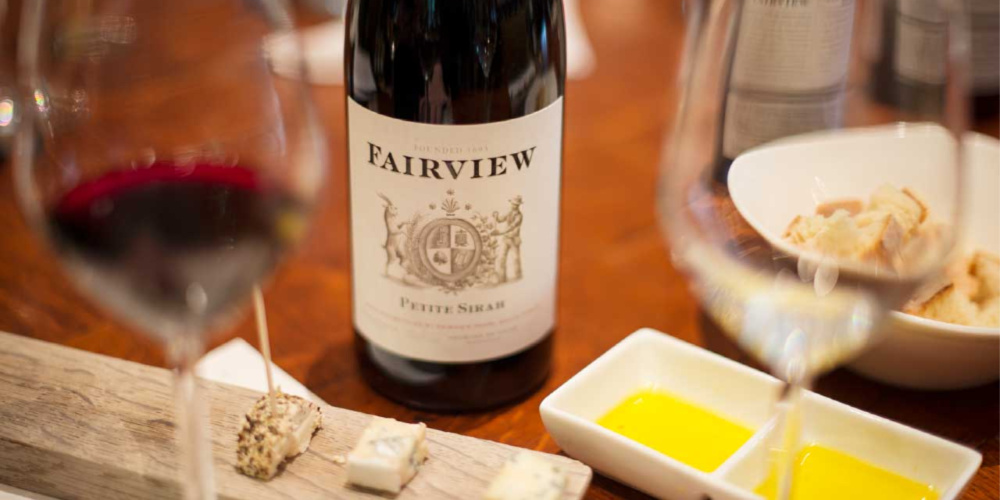 Photo Credit: fairview.co.za
For more than your basic wine-and-cheese pairing options, try a gourmet food and wine tour around Paarl. After lunch, you'll have a journey over the mountain pass of "Hels Heights" to the wine region of Stellenbosch for a visit at the Waterford Vineyard. Here you will indulge in a final chocolate and wine pairing. Bliss!
Gourmet food and wine tour around the Cape Winelands
Explore Local Markets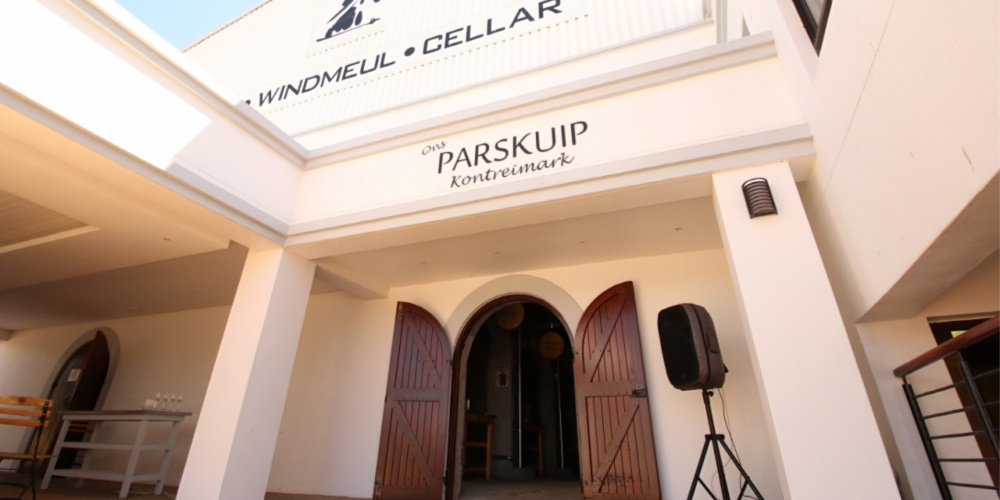 Photo Credit: Herman Lintvelt – winetourismza
While Paarl is home to a few seasonal and semi-regular markets, the best is undeniably Windmeul Kelder's Parskuip Market. Here, you can find a collaborative kitchen of local food artisans, a kids zone, locally sourced seasonal produce, regional specialties, and a large wine collection, all in the repurposed cellars of Windmeul Kelder. They also host a family-friendly farmers' market for independent vendors every first Saturday from 8am to noon.
Location: R44, Windmeul, Paarl, 7630, South Africa
Visit Art Galleries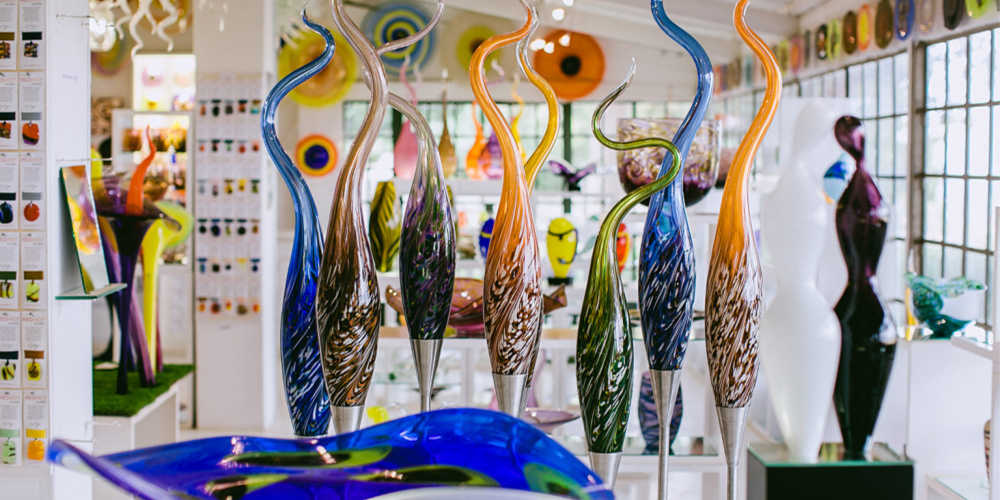 Photo Credit: https://www.spiceroute.co.za
The main art hub in Paarl – and perhaps in the whole Western Cape – is Hout Street Gallery. Established in 1975, Hout Street collects paintings from both established and up-and-coming South African artists. Entry and browsing is free, with various ceramics, bronzes, glass works, and functional art items purchasable in the adjoining gift shop. Also, make sure you stop by Red Hot Glass. Beautiful contemporary glass works are made on site and displayed in Spice Route's own glass studio, where visitors can even watch the craft in action.
Hout Street Gallery location: 270 Hout Street, Paarl, Cape Winelands.
Red Hot Glas location: Suid After Paarl Rd, Spice Route Wine Estate, Suider Paarl, Paarl, 7624

Bicycle Tours
Fancy getting on a custom made Cheetah or Zebra bike to fly past lush, rolling landscapes and grape vines? Perhaps you'll want to cycle past Paarl Mountain and Nature Reserve, and head up to  the mighty Paarl Rock? Once there, you could take in the views of Table Mountain from the Taal Monument before easing your way downhill for some cheese and wine tasting. Sound good?
Check out this bike tour around Paarl
Paarl Mountain Nature Reserve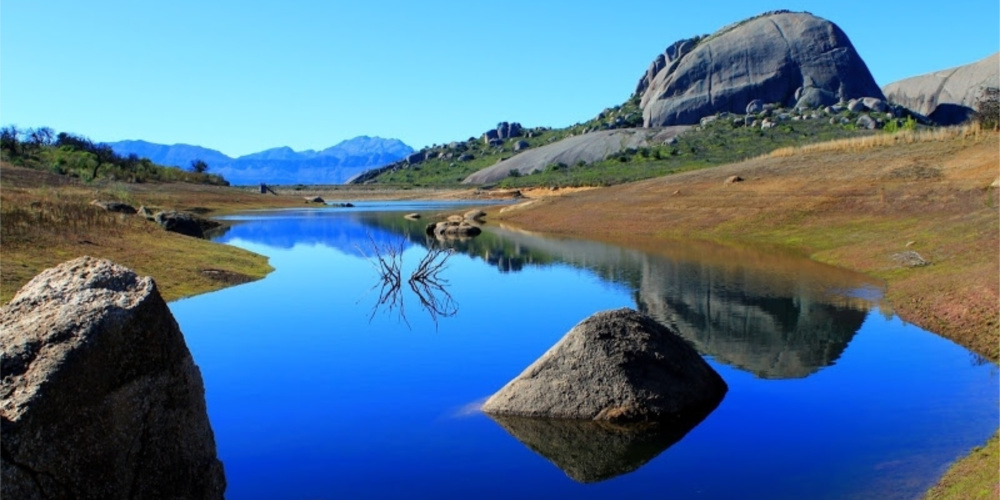 Photo Credit: Ralph Pina at ralphpina.com
Hike or bike a network of trails though scenery dominated by native fynbos and proteas to the Meulwater Botanical Garden, or any of several dams, perfect sites for picnics or fishing (permit required). Or, head all the way to the top for stunning views (as far as 60km on a clear day) and the challenge of climbing (or bouldering!) the massive glittering granite protrusions of Paarl (or Bretagne) Rock, the namesake of Paarl ("pearl") Valley.
For the sake of curbing carbon impact, the Reserve does charge an entry fee of R58 (£3.10) per vehicle and an additional R19 (£1.02) per occupant, but entry is free on weekdays. See more here. Location: 6 Jan Phillips Mountain Drive, Paarl, Western Cape, 7624, South Africa.
See Mandela's Statue at Drakenstein Prison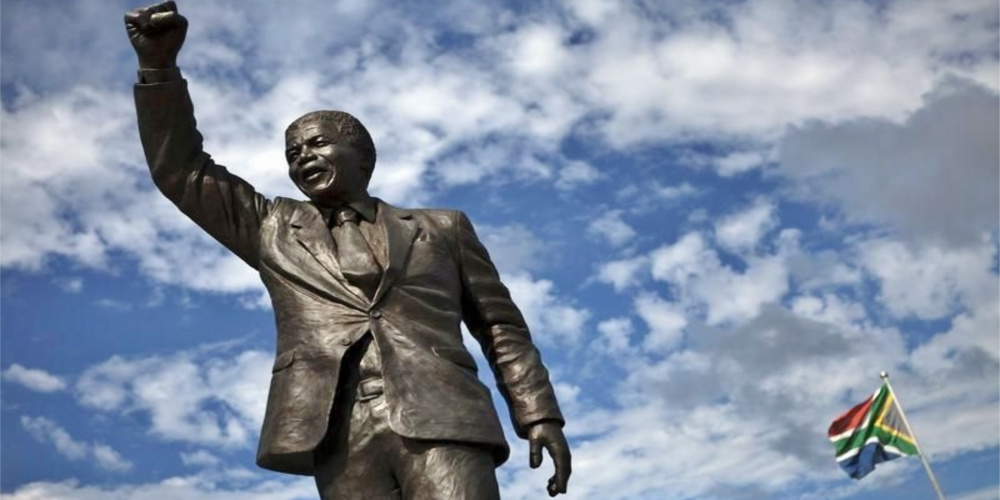 Photo Credit: iol.co.za
This statue commemorates the life and impact of Nelson Mandela (1918-2013): anti-apartheid revolutionary, 1993 Nobel Peace Prize winner, and first black president of South Africa (1994-1999). Prior to his election (South Africa's first fully representative democratic one), Mandela was arrested several times for his political activism. Today, he is internationally lauded and fondly remembered as the hero who guided South Africa through a peaceful transition from apartheid to democracy. It was here at Drakenstein Correctional Centre (then Victor Verster Prison), that Mandela spent the final 14 months of his 27-year-long imprisonment.
Location: R301 road en route to Paarl, 5km from the R45 Huguenot Road, Groot Drakenstein, Cape Winelands, South Africa
Picnic at Nederberg
Photo Credit: drinksfeed.com
Nederburg is the most-awarded winery in South Africa. Established in 1791, the estate is features a state-of-the-art cellars and a 19th century manor house, home to the Red Table restaurant. Here – or under the shade, with full views of the verdant vineyards of the valley – visitors can feast on carefully coordinated combinations created from the best of local ingredients, all centered around a wine of your choosing.
Location: Sonstraal Rd, Paarl, 7646, South Africa
Hours: 8am-5pm Mon-Fri; 10am-4pm on weekends.
Visit Afrikaans Language Monument on Paarl Rock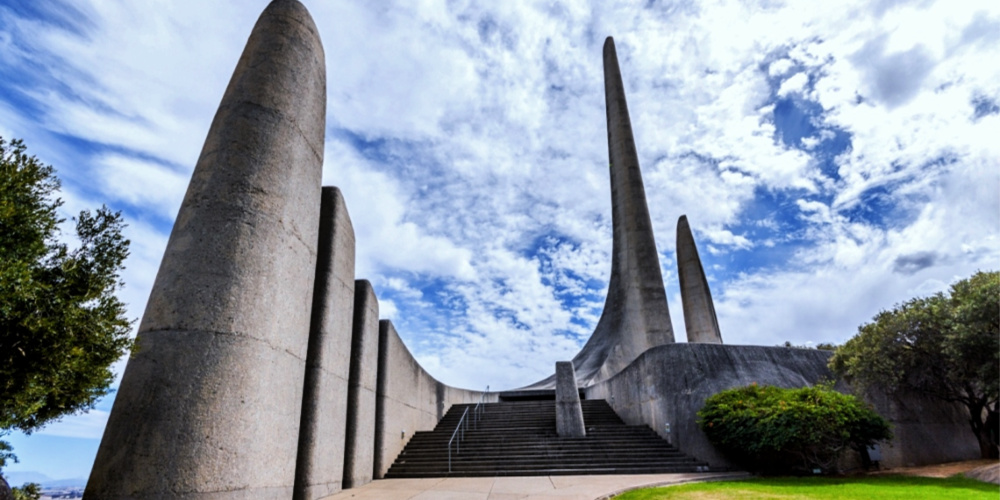 Photo Credit: mysudafrica.com
Should you make it to the top of Paarl Rock, you may be surprised to find an abstract arrangement of stones crowning the crown of Paarl Mountain. This is, in fact, the Afrikaanse Taalmonument, built in 1975 to commemorate the 50-year anniversary of the official birth of the Afrikaans language. Prior to 1925, it had only been considered a dialect of Dutch ("Cape Dutch"), making it one of the youngest official languages in the world.
Location: Gabbema Doordrift Street, Paarl Mountain
Watch Some Polo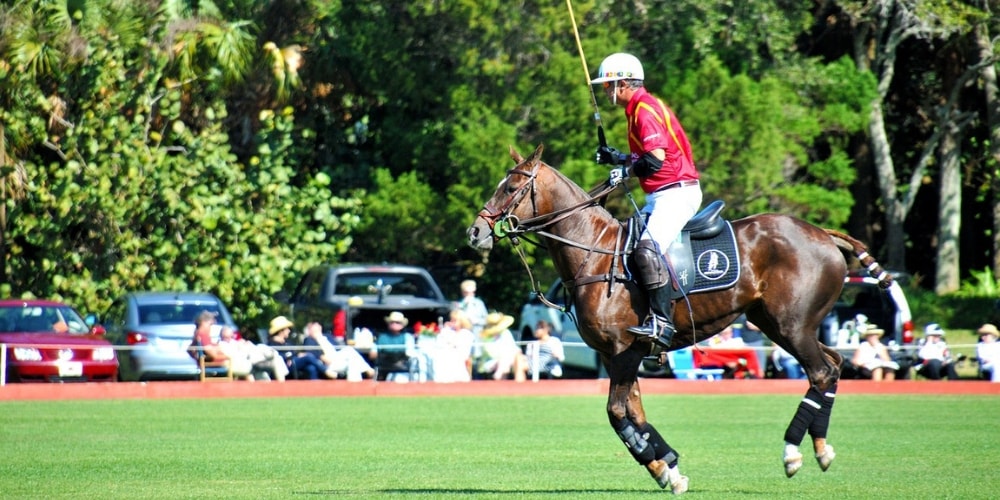 As the top luxury-lifestyle estates in the Western Cape, Val de Vie offers its residents a multitude of on-campus amenities and activities. Several of these, including the polo fields, are open to the public. Residents, as well as local and international guests, are welcome to pop in for a chukka (like a round, phase, or so on, between which players switch horses) as either players or spectators. The Val de Vie Polo Club meets every Wednesday, Saturday, and Sunday for chukkas and post-play drinks. Likewise, entrance is free and spectators are welcome to Polo Academy lessons throughout the week, and practice chukkas on weekends
Location: Val de Vie Estate, R301, Jan van Riebeeck Drive, Paarl, 7646, South Africa
See Some Lions!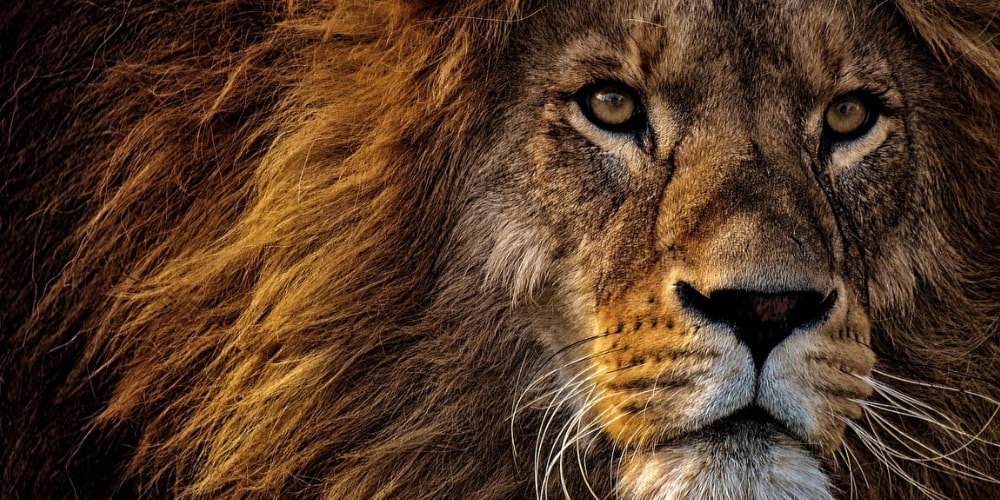 The Drakenstein Lion Park is home to  some unique wildlife. Here, they rescue abused lions from around the world, including 6 rare white lions. The Lion Park is also home to caracal, black crow, llamas and dwarf goats, so it's a fun place to visit. Obviously, as it's on the way, we recommend doing it as art of a wine tour around Paarl.
Want to know a little more about Paarl for your trip? See our articles on the best restaurants to visit, the best hotels to stay at and the best wineries to visit. Cheers!