If you are feeling rather surprised by the title of this article (Affordable? And Bordeaux? In the same sentence?!) then never fear – you are not alone! Any astonishment you may be experiencing is probably because like most people, you visualise France's world-famous Bordeaux region as one of the most exclusive and expensive wine destinations on the planet; resplendent with historic châteaux, breathtakingly expensive wines, 5-star hotels and gourmet fine dining… in short, the epitome of vinous luxury! However, this picture of unattainable opulence is far from the reality. Bordeaux is overflowing with hidden gems everywhere that won't break the bank, from fascinating museums to intimate restaurants. So, to give all our Winerists a steer in the right direction, we've put together the ultimate Winerist Guide to Affordable Bordeaux!
Museums & Culture
Bordeaux has more than enough history, architecture and culture to keep the culturally inclined busy for several days. The museums here are a particularly good way to learn and understand both Bordeaux's world of wine and the wider region, and there are many on offer for lovers of wine and history alike.
1. Cité du Vin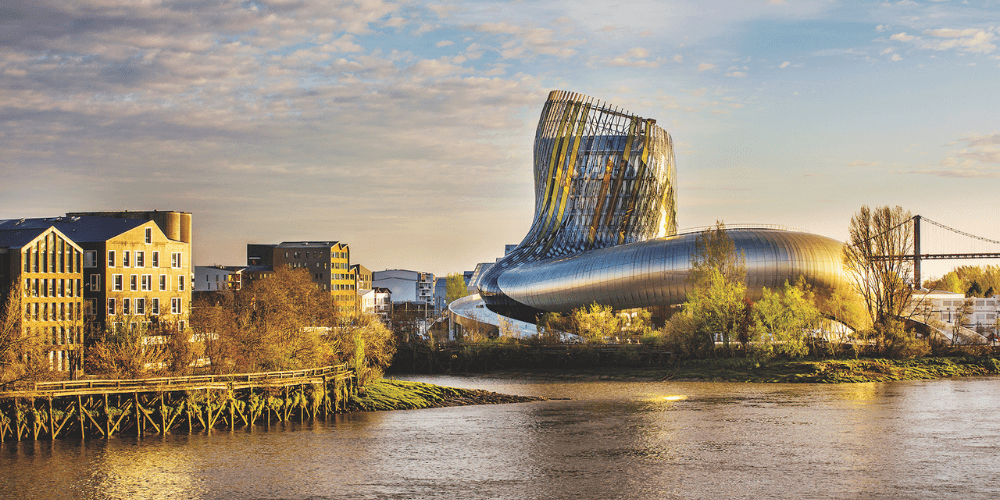 This iconic wine museum holds immeasurable appeal for everyone from seasoned wine professionals to wide-eyed newbies. This glistening, golden-swirled symbol of modern Bordeaux is a homage to all things wine and has something for everyone. Activities available include a breathtaking 360-degree spin over the vineyards of the world in a virtual helicopter ride, exploring ancient wine civilisations, learning how to appreciate the wonderful aromas of different grapes and listening to top chefs explain the mysteries of wine and food pairing. When you are done, enjoy a glass of your favourite wine against the beautiful backdrop of the River Garonne in the Belvedere, the vantage point on the top floor. It is all included in your ticket.
"A simple, comprehensive approach to the world of wine," says Maisa Mendonça, wine tourism head at Château Gruaud Larose.
Pontac Esplanade, 134 Quai de Bacalan, tickets from €20
Book your visit to Cité du Vin today!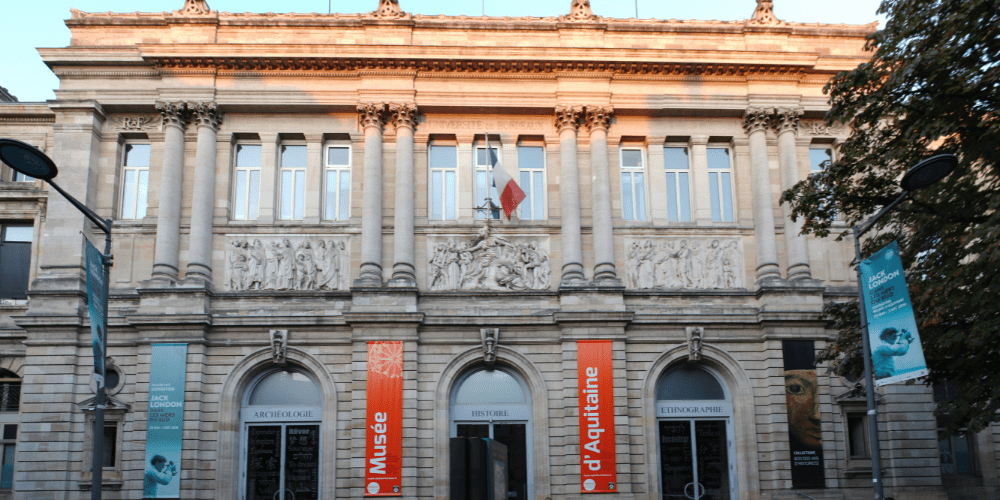 Photo credit: Chabe01, Creative Commons Attribution-Share Alike 4.0 International
If you are fascinated by the amazing history of the Aquitane region (of which Bordeaux is a part) then the Musée d'Aquitaine is for you. Featuring regional history, geography and a great permanent collection of artefacts which spans several centuries, this truly a museum lover's dream – and a steal at just €5 for a full-priced entry ticket!
20 Cours Pasteur, tickets from €5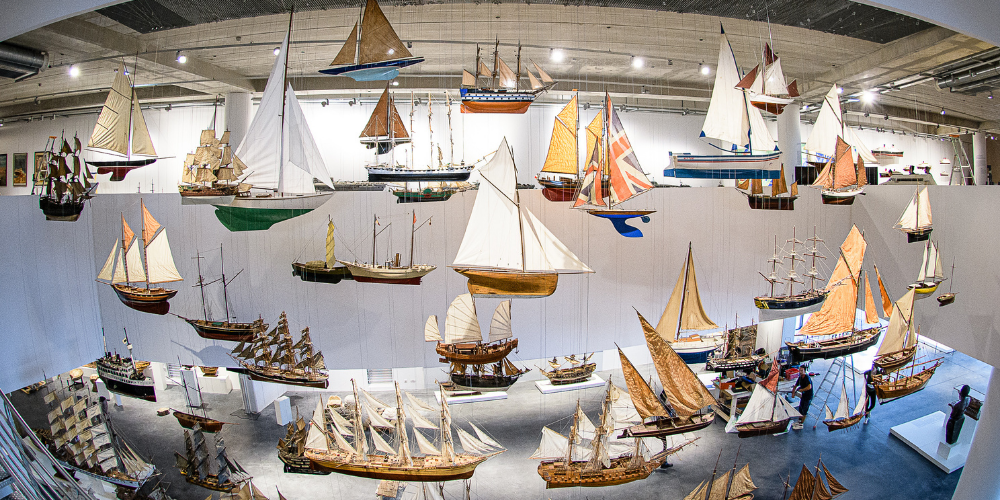 Photo credit: Musée Mer Marine
Bordeaux is so strongly associated with wine that is it easy to forget the incredible richness of the region's maritime history. The Musée Mer Marine delves into Bordeaux history by way of the sea and holds excellent temporary exhibitions, as well as an impressive series of permanent exhibition rooms housing over 10,000 objects which tell the story of several millennia of seagoing tradition in Bordeaux.
89 Rue des Étrangers, tickets from €14
Not a museum lover? If you're off for a chateau wine tasting, then why not finish a little differently and add yoga classes to the mix – Château Climens in Barsac and Château Boutinet on the Right Bank are great places to practice your sun salutations. Opera fans meanwhile will be dazzled by the imposing Grand Théâtre, with its 12 Corinthian columns in the heart of the city- take the tour around the grand edifice from €6 upwards. Another great option is to enjoy a Walking Food Tour in Bordeaux, courtesy of Winerist, discovering local specialities and secrets – book your spot now!
---
Wine and Dine
Bordeaux Wine Bars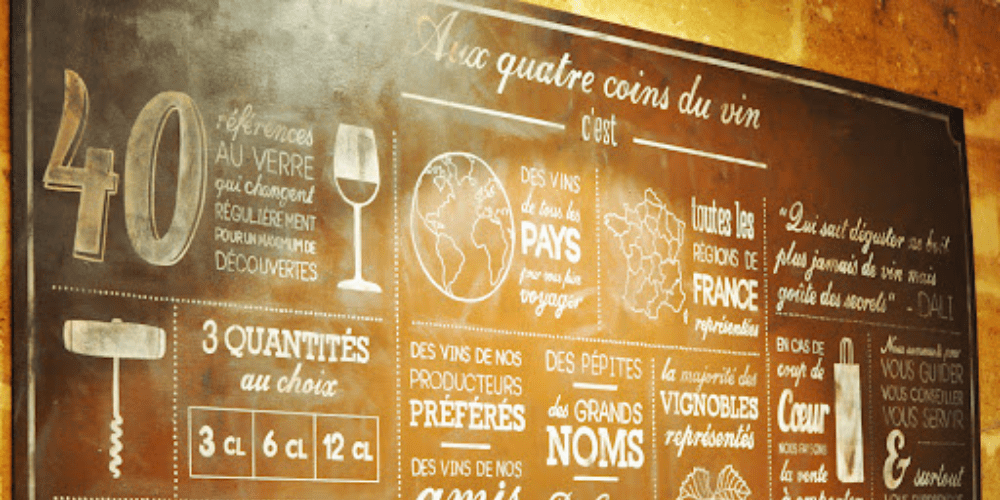 Photo credit: Quatre coins du vin
Prepare to be dazzled and beguiled by the 500 plus wines available here, including 40 by the glass! But worry not – the sommelier is happy to help you choose and load your prepaid bar card. The card is a neat way to purchase tasting samples of a huge range of wines from €2 onwards, accompanied by small plates of food from €10. A prime location in the very heart of Bordeaux city centre only adds to the appeal of this fantastic bar.
8 Rue de la Devise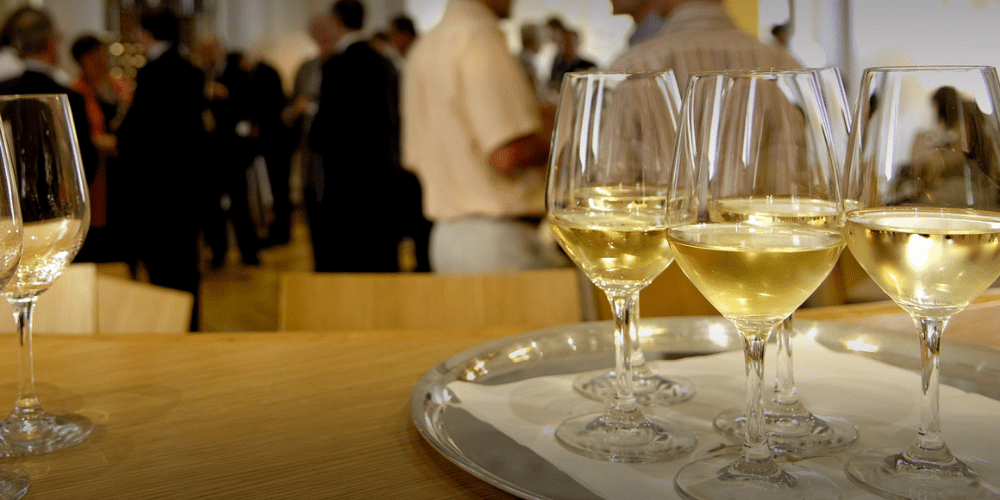 Photo credit: Bar à Vin
Another winner thanks to a constantly changing wine selection from across Bordeaux, Bar à Vin carefully selects its wines in order to represent the region's diversity and offer excellent value wines from small producers. The bar is on the ground floor of the Maison du Vin de Bordeaux, the headquarters of the Conseil Interprofessionnel des Vins de Bordeaux (CIVB). Try excellent wines from all the main Bordeaux appellations by the glass from an incredibly competitive €2.
1 Cours du 30 Juillet
3. Les Vins Urbains
Le Vins Urbains is a cheerful, quirky wine bar in Bordeaux's historic Saint-Pierre with an impressive selection of over 250 wines and spirits, as well as an underground cellar which can be booked for private tastings events. Wines by the glass start at €4 and are served along with an enticing selection of small plates.
Our Top Tip: the service here is excellent, so make sure to listen to staff recommendations!
27 Rue des Bahutiers
Bordeaux Restaurants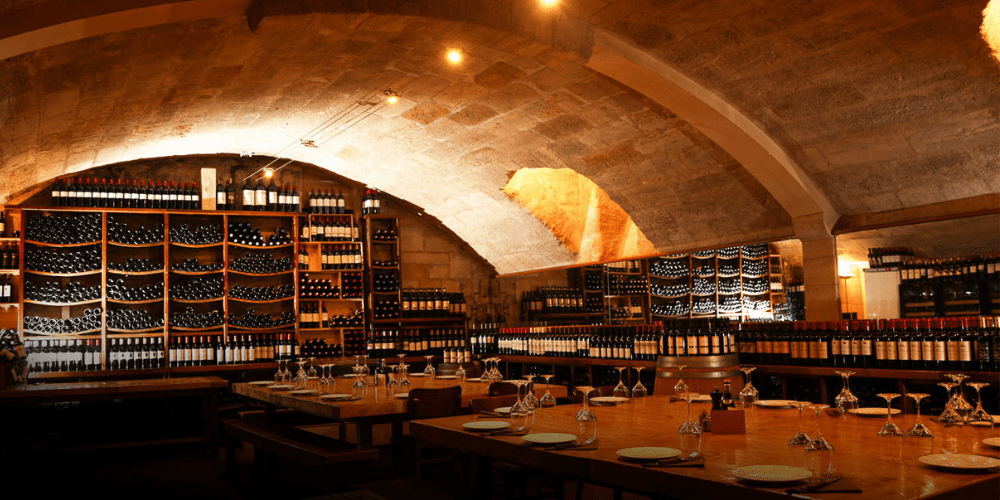 Photo credit: Brasserie Bordelaise
Those wanting to eat the best of the local cuisine could try this excellent brasserie which has built a strong reputation for its local delicacies. Here, the steak comes highly recommended (from €29), while wines by the glass are from €5.
50 Rue Saint-Rémi
Meat lovers will delight in L'Entrecote, a great restaurant adjacent to the BIVB bar which is famous for its rib-eye steak served in a secret sauce (from €20). They take no reservations, so be prepared to queue to dine at this local institution which first opened its doors in 1959.
4 Cours du 30 Juillet
If you are tiring of city dining, head to Nomade, which sits a short drive out of the city on the road to Margaux. Nomade is a quiet restaurant where the young chef specialises in using local ingredients with an exotic twist –try the marinated sardines with citrus cabbage and wasabi!
3 Routes des Chateaux
---
Drink
If you have had your fill of tastings and bars and wish to retreat back to your room with a delicious bottle, we've shortlisted some of our favourite bottles available in Bordeaux for under €20 – all these wines can be purchased from centrally located wine stores L'Intendant (2 Allées de Tourny) or La Vinotheque (8 Cours du 30 Juillet).
Red
1. Château Cambon La Pelouse 2016
A big, robust and tannin-rich Cru Bourgeois from Haut-Medoc, laden with black fruit which has received 90+ points from critics and is available from €18.
2. La Closerie de Camensac, Haut Medoc 2016
Great value at €20, despite being a second wine from the fifth growth Château de Camensac. Supple tannins and a whiff of black cherry and plum makes this wine both drinkable and affordable.
3. Château de la Dauphine 2016
Laden with red fruit with a hint of coffee and spice which are characteristic of AOC Fronsac, this wine presents excellent value from €20.
White
1. Clos des Lunes, Lune d'Argent 2016
A Semillon -dominated Bordeaux blend which is intense, crisp and refreshing with citrus and stone fruit. A critics' delight, it is great value from €17.
2. Château Tour de Mirambeau Blanc 2016
This white from Entre Deux Mers balances Semillon with Sauvignon Blanc in a light-bodied, easy-drinking wine with lively acidity and fresh citrus and apple with a hint of toast. This wine presents excellent value from €12.
3. Château de Chantegrive Cuvée Caroline 2016
A good example of a well-balanced, fruit-driven refreshing white Graves. Citrus and white pear linger on the palate, while good structure and finish make it a steal at €20.
Rosé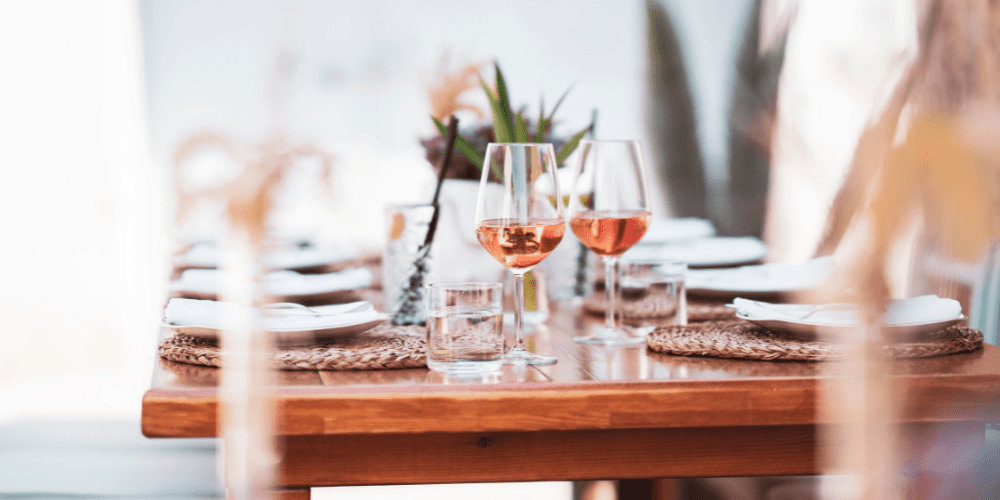 Bordeaux rosés get overshadowed by the reds and even whites, but they make for the perfect summer sip. Château Lestrille Bordeaux 2018 boasts of strawberry and light red fruit, light acidity and is made for easy drinking. Good value from €8.
---
If our guide to affordable Bordeaux has propelled this amazing city to the top of your travel list, Winerist can help you arrange an incredible trip for any budget. Take a look at our full list of Bordeaux experiences.