It's that wonderful time of year again, and as always we love to bring you our favourite gifts to surprise the wine lover in your life. We've been busy putting our list together with the help of someone quite special this year (and you'll soon be able to see how this all panned out here: Follow the story). But without further ado; let's delve into our top gifts for Christmas!
The gift for adding a little sparkle
Starting off our list is the perfect way to add a special little sparkle to your gift-giving. There's no better way to put a smile on that special person's face with bubbles! And, even better when they get to experience something a little different. Whilst most people think of Champagne and Prosecco when they think of gifting and celebrating, did you know that sparkling wine from the Loire Valley in France is just as luxurious as Champagne but with the benefit of even more accessible prices?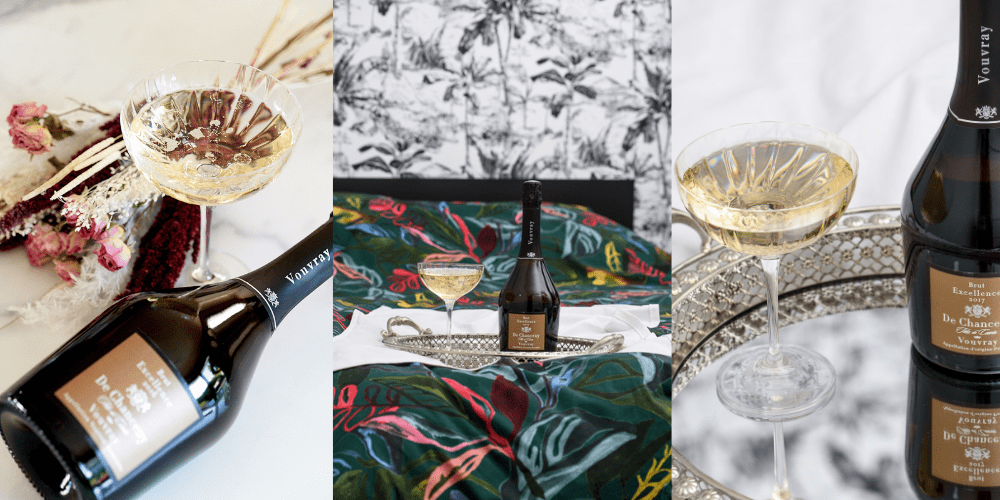 The Vouvray Brut Excellence De Chanceny is a traditional sparkling wine known for its character and its exquisite balance! It's produced from the most emblematic grape of the Loire Valley; Chenin Blanc. It has a natural acidity and a wonderful wide range of rich and fruity aromas, with floral and citrus notes. The grapes are enhanced by the Loire Valley's chalky soil and are matured in tuffeau galleries, the signature stone of the region. 
The Vouvray Brut Excellence is the perfect gift for Christmas, and, to be enjoyed at Christmas. Your loved one will enjoy the notes of brioche notes, the aromas of dried, candied and ripe fruits and the wonderfully elegant, tasty and convivial nature of this sparkling wine. It pairs perfectly with aperitifs such as pea and bacon tarts, crayfish puff pastry, white fish in a creamy butter sauce, honey glazed turkey with chestnut stuffing, goat's cheese, and luxurious rich desserts like chocolate fondant (or yule log!).
The details: Origin: Loire Valley – France, Grape variety: Chenin Blanc, ABV 13%, Minimum 24 months on wooden laths before disgorging, harvested by hand, second fermentation in the bottle according to the traditional method of vinification.
Where to buy:
Buy online worldwide
---
The gift for the best of British
For those of you who want to gift a little piece of Britain's best to your loved one, we can't think of a better way to do so than with this beautiful gift set from our friends at Hattingley Valley. You can choose to personalise your gift with 1, 2 or 3 bottles of your choice from their range. We absolutely love the Blanc de Blanc gift set which comes with two gorgeous sparkling wine glasses, a bottle opener and a sparkling wine bottle stopper!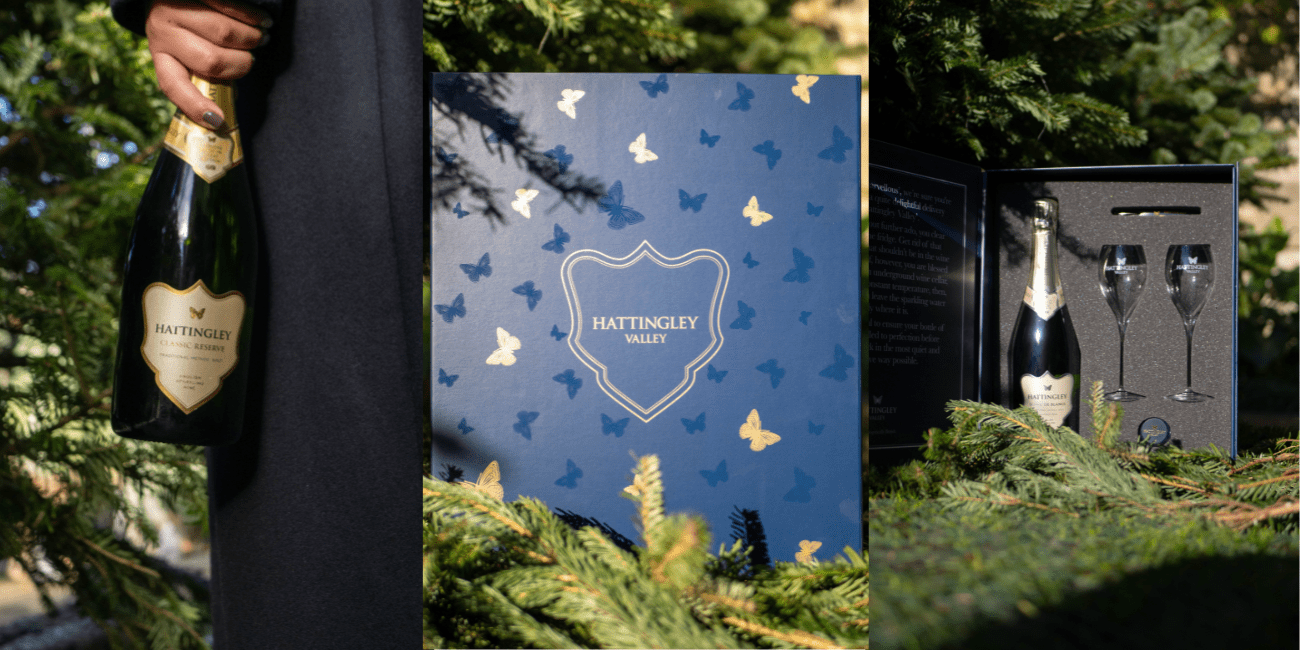 The details: Since its founding in 2008, Hattingley Valley in Hampshire has grown to become one of the leading wineries in the UK. They use the traditional method for producing their sparkling wine, with a subtle use of oak barrels. Their wines are aged in these oak barrels or tanks for up to eight or nine months, then blended, filtered and bottled before further fermentation and ageing in bottles. This process can take a minimum of 18 months and a maximum of five years to mature and develop!
---
The gift for sustainability
For those who love wine, but hate waste, the eto wine preserver and decanter is the perfect gift! Designed to keep wine fresh after opening for up to two weeks, your loved one can now open that special bottle without fearing it will go to waste if not drunk straight away. The unique patented design of the eto means less pouring of opened wine down the sink and more treating oneself to a nicer bottle knowing that it can be enjoyed at your own pace.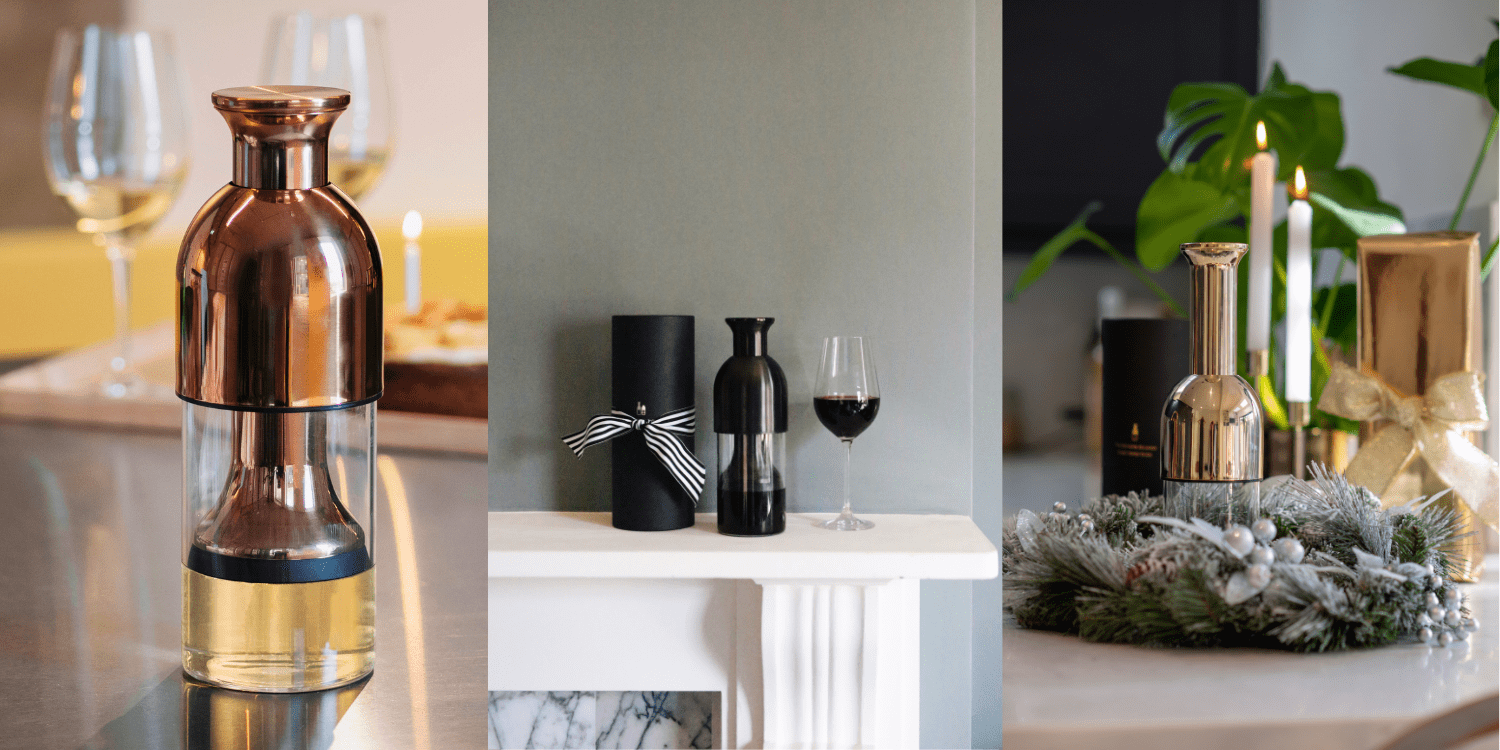 The details: The eto comes in 7 finishes; gold, stainless, and copper mirror finishes, brass, stainless, copper and graphite steel satin finishes. Each eto comes in its own beautiful packaging.
---
The gift for those who like to chill
We're sure your wine-loving family member or friend will agree when we say there's nothing worse than a glass of tepid wine! Step in VoChill! They've designed the perfect pal for wine, whether it's white, rosé, or indeed red, their wonderful wine accessory keeps your wine at the temperature it was designed to be enjoyed at.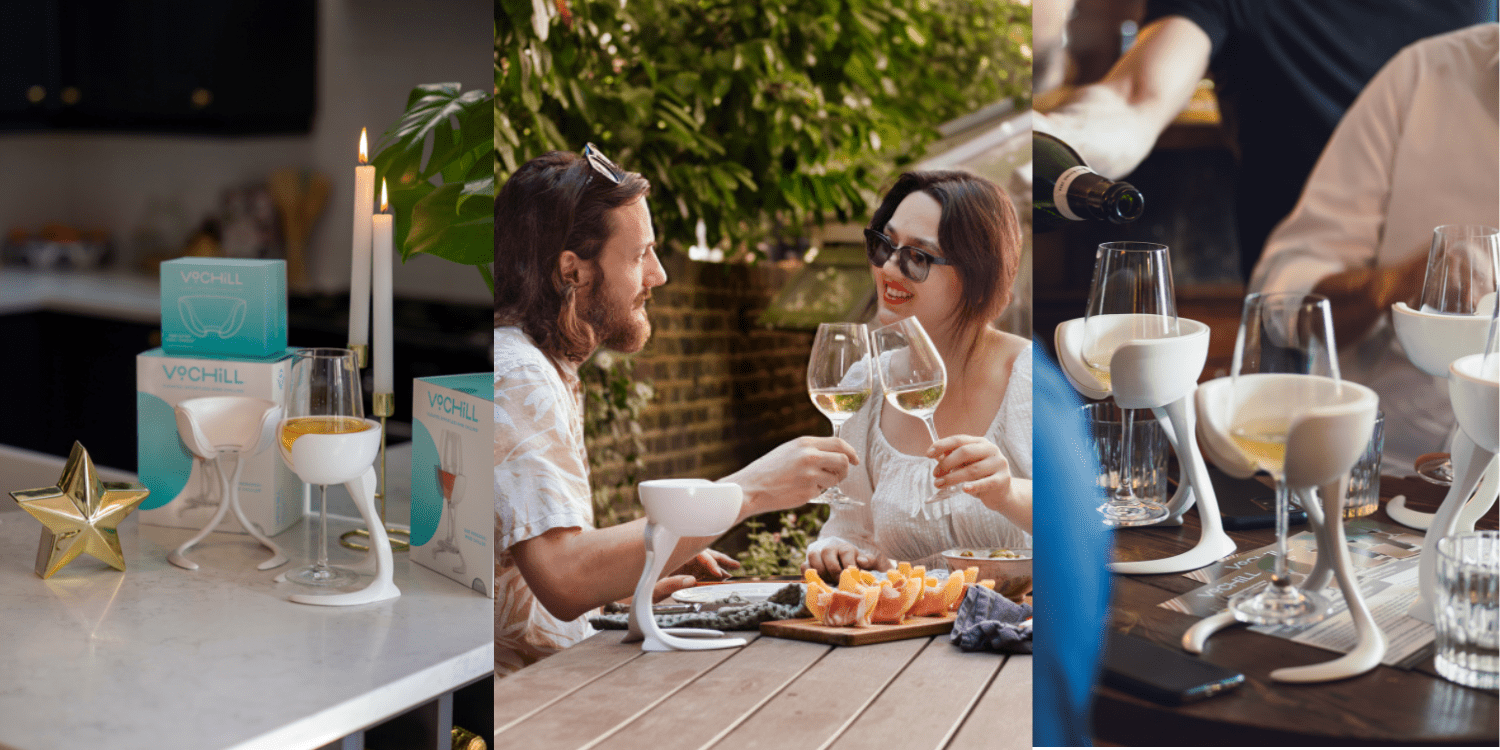 The details: Each style of wine has an optimal serving temperature that brings out its flavour profile, character and bouquet. While other variables of serving wine may be subtle, like the glass shape and aeration, wine experts agree that wine temperature is crucial!
VoChill is available in various colours so you can find the ideal one to match the home and style of the person you're gifting. And, if you're in the US it's available for stemless glasses too.
---
The gift for those who love to try new things
Whether it's a cooking class abroad, a wine-tasting experience near to home or money towards a weekend break in Bordeaux, Tuscany or Napa Valley, the Winerist gift card really is a wonderful way to gift your loved ones. You can choose to gift a value starting from 30 Dollars, Pounds or Euros which your loved one can use to purchase an experience outright or put towards an experience with a higher value.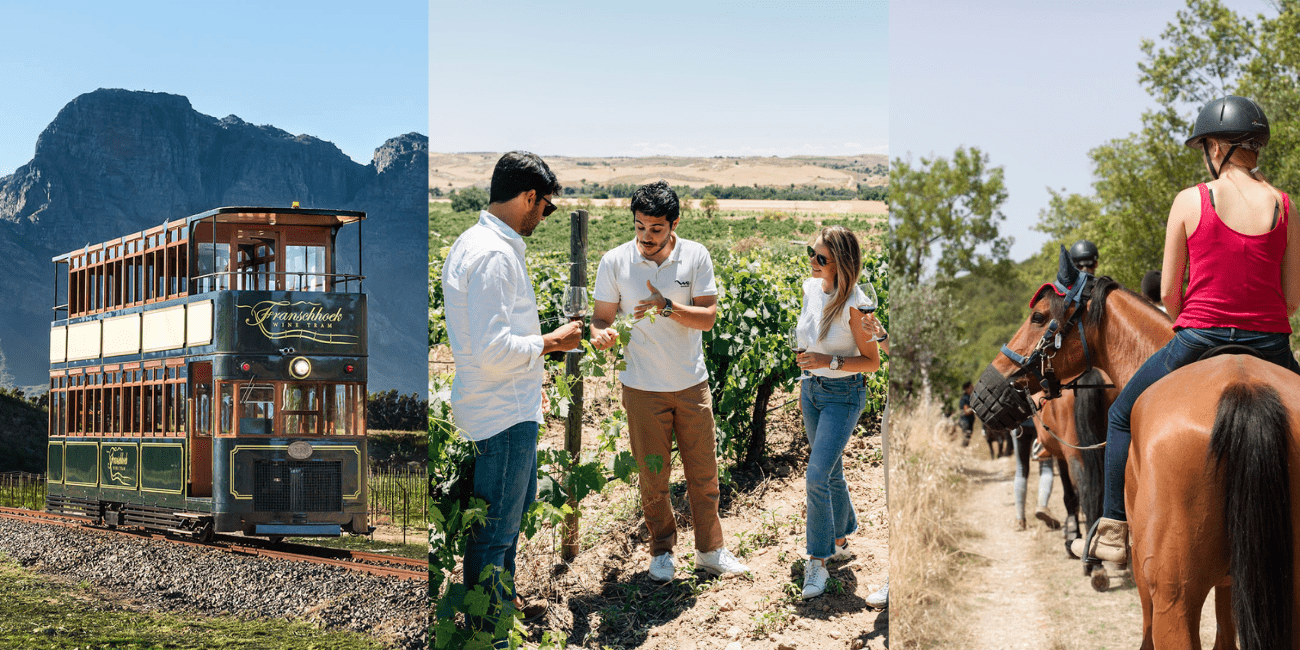 The details: Simply go to winerist.com select the card, choose the value you wish to gift and personalise the message. Your happy recipient can then use their gift card towards any experience listed on winerist.com or a tailor-made experience of their choosing.