If you've travelled to France, I'm sure you've enjoyed sipping a glass of fine wine in Paris, maybe in a brasserie or a fancy restaurant. But have you experienced wine à la Parisienne? The French capital is home to a select amount of secret bars, hidden away from the common eye. A place of refuge for the locals wanting to enjoy a glass of wine away from tourists. These places are sometimes hidden at the back of a seemingly-inconspicuous pizzeria, or disguised as a ground-floor apartment, and unless you know about them, you would walk straight past without batting an eyelid. Until now, here are some of the best hidden wine bars of Paris.
1. Le Comptoir général: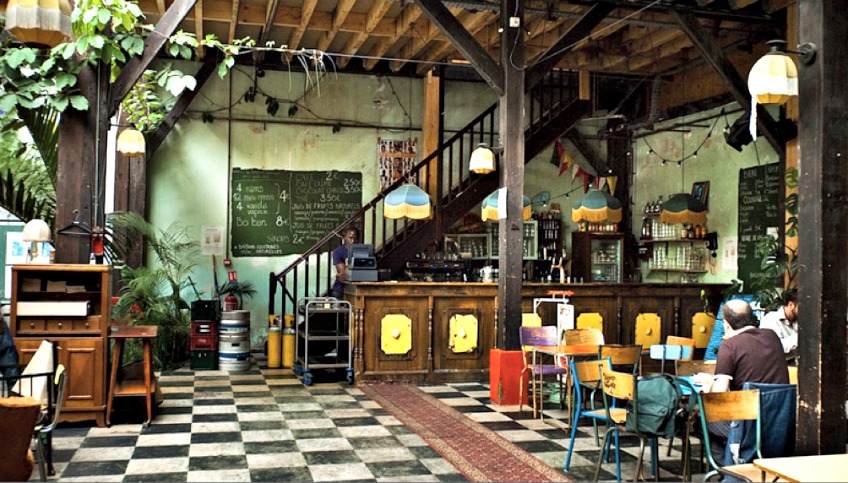 Hidden behind a block of houses on the banks of the Canal Saint-Martin, the only way to access this chic, offbeat bar is a narrow alley you need to venture through. Although it isn't much to look at from the outside, as some wine bars in Paris have shown, the eclectic decoration of this barn ranges from chandeliers and red carpets to rare bird feather and African souvenirs, giving the whole place a relaxed atmosphere. Made up of two huge dimly-lit rooms, and separated by a tropical garden that acts like a smoking area, it feels like you've set foot in a bar that is in a completely different era. Le Comptoir Général also hosts live music, mostly Afro-Caribbean. The bar also welcomes some famous performers to their stage, with the likes of Alicia Keys having put on a show there.
2. Le Très Particulier: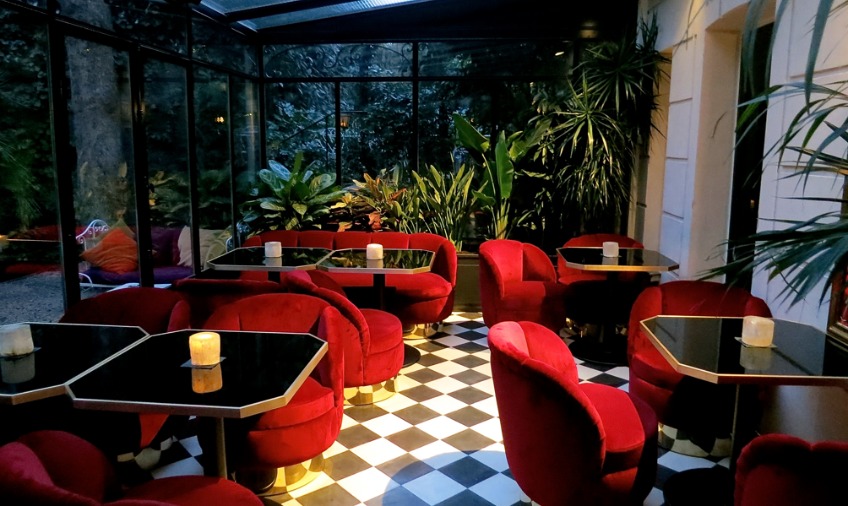 If you are looking for a more sophisticated Parisian wine bar experience, head on over to Le Trés Particulier, the Hotel Particulier's own secret bar. The elegant old-fashioned building is located in the Montmartre district, the romantic quarter of the French capital. Getting to this bar is not going to be easy, unlike normal bars, you have to earn the right to get into this one. You must first pass through a series of intercoms and buzzers before you are let in. Once you've finally found the elusive bar, you will notice its lush setting, which is the work of Louis Benech (who also renovated the Tuileries). Surrounded by towering trees, creeping ivy and wild fern, it is hard to believe you are still in Paris.
3. Moonshiner: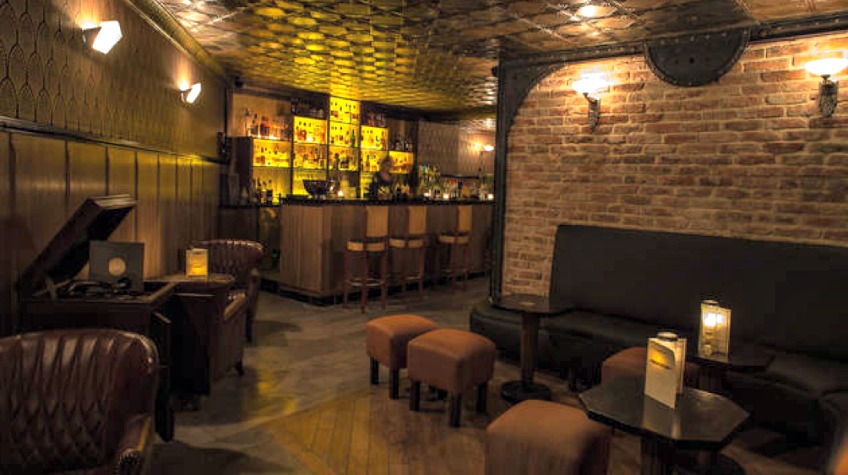 The Moonshiner is one of the more notorious secret Paris wine bars, hidden behind the back door of a crowded pizzeria. Although the Neapolitan-style pizzas served there are delicious, the place to be is behind an enormous metal door opposite the entrance. It may seem like you are about to step into the restaurant's walk-in freezer, but you actually find yourself in a room resembling a store cupboard. However, pulling on the next handle will reveal the secret bar. Decorated in the style of the Prohibition era, it feels like you've walked straight into the 1930s. The music also fits the epoch, with jazz and foxtrot creating a smooth, old-school ambiance, working in perfect harmony with the decor. Paris wine bars are full of suave vibes, mystery and magic. A peculiar fact about this place is that the counter and chairs were all made using a massive log of wood that the owners brought in one day.
4. Little Red Door: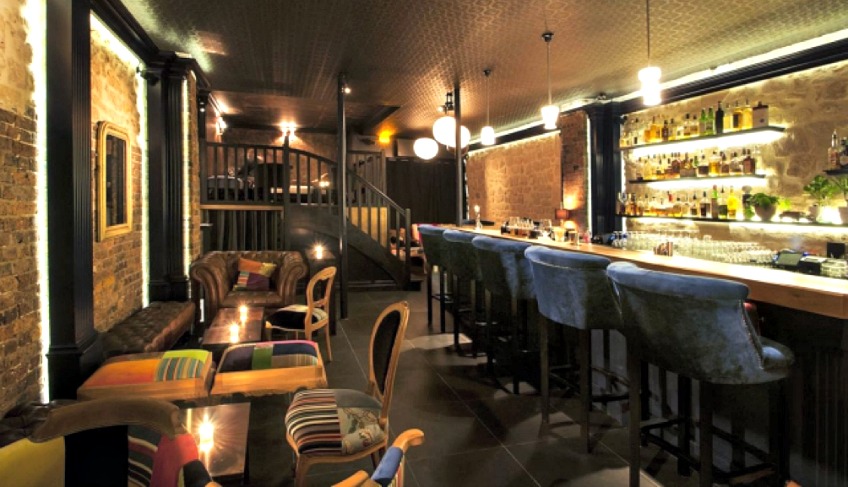 Despite what the name suggests, the entrance to this hidden gem is an unremarkable brown door, hidden in a narrow alley in the heart of the Marais. To get in you will have to do some negotiating with the doorman, who is tough but fair. If French is not your forte, you may want to stay away from this place. However, if your French is up to the task, it is definitely worth the effort. This quaint bar is considered one of the world's best. Although if you want a seat, you may have to get there early. Like most of these speakeasy bars, the decor is old-school, and the armchairs and sofas offer supreme comfort, but are very limited in terms of numbers.

Paris is home to some of the most wonderful wines and bars that attract tourists from all over the world. To experience Paris like a true Parisian though, a visit to these hidden wine bars is a must. Nothing quite compares to the feeling of being in a place that very few have heard about, let alone been in. This list of hidden Paris wine bars is not exhaustive, purposefully so. There are many more secretive bars dotted around the city, so go on an adventure, and see if you can find some by yourself. Experience wine like a true local Parisian.
Get better acquainted with the Parisian wine scene with our ten restaurants with the best wine lists in Paris article. Find some the top wine and food tours in Paris when you plan your trip with Winerist.