Looking for the best wine-tasting tours in Mendoza? Then you're in the right place! Whilst this incredible destination isn't the only Argentine province in which to take a wine tour, it certainly is the most famous. Its diverse array of wineries, world-class restaurants and opportunities for wine tours with cooking classes, bike rides, horse riding and hiking, all with the incredible views of the Andes make this an incredible destination for wine lovers.
There is so much to see, do and taste! Here are five of our most popular wine tasting tours in Mendoza.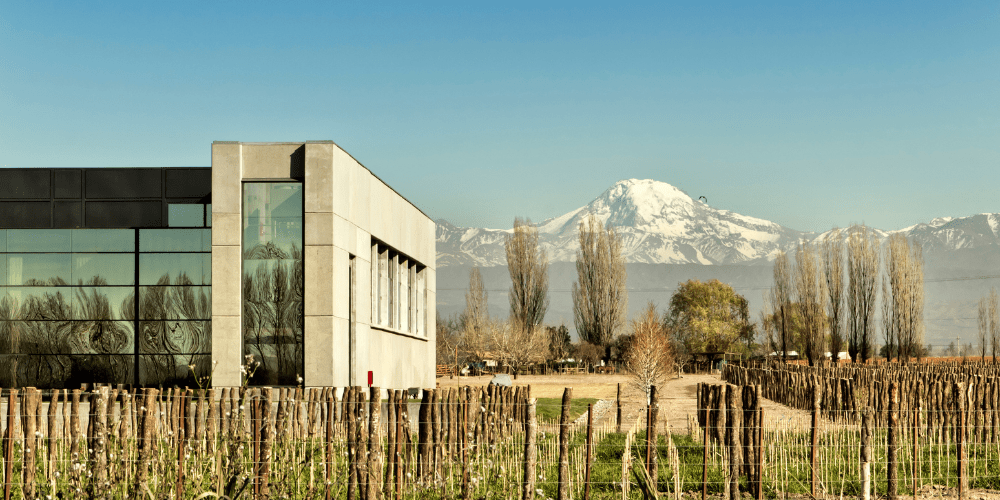 We love this wine tour as it takes you on a discovery of the Uco Valley, the jewel of Mendoza, with a deluxe private wine experience filled with the best landscapes, wines and fine gastronomy.
Uco Valley is home to altitude wines, where you will understand the importance of terroir, and discover a new profile of wines, where the soil and climate are present in each bunch of grapes.
The wine tour begins with your pick up at 8:30am to go 60km south of the city of Mendoza out into the Uco Valley wine region. You will visit 3 Uco Valley wineries, each with a very different production profile. In each winery you will enjoy premium tastings of its best wines.
In the third Uco Valley winery you will enjoy a 4-course lunch paired with premium and premium gamma wines, accompanied by the best landscape that the Uco Valley has to offer.
From USD250/GBP219 pp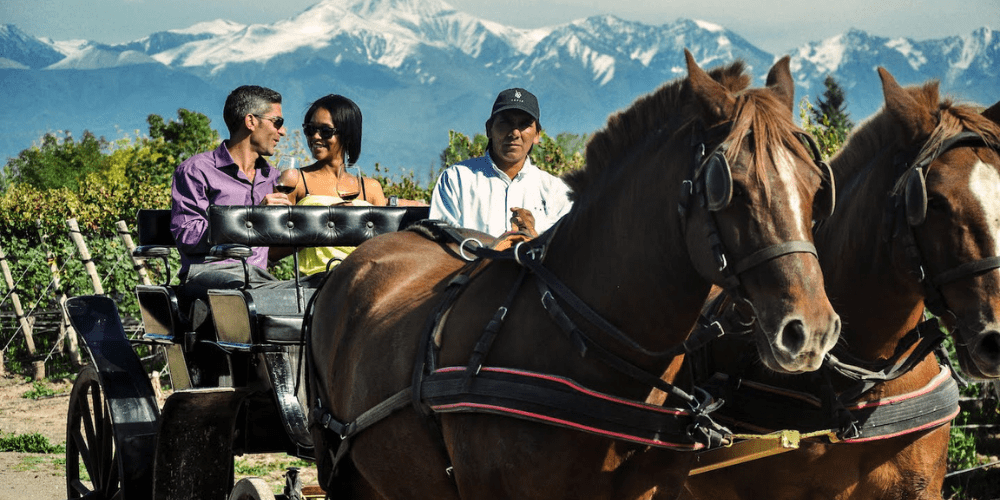 Number 2 on our best wine tours of Mendoza list is this private wine tour of Lujan de Cuyo. This Argentine wine growing region of Mendoza, is known as the Cradle of Malbec. The region boasts beautiful country houses, tree-lined roads and wide vineyards along which you traverse along the Mendoza Wine Road.
Led by an insider guide, your wine tour will take you to visit three world-class vineyards and wineries in Lujan de Cuyo. Walking around their facilities you will learn the different stages of the winemaking process, as well as the steps to tasting a good wine during the wine tastings.
After this, you will enjoy a gourmet lunch paired with the best wines of Lujan de Cuyo, surrounded by a beautiful environment and the majestic Andes Range in the distance. This wine tour is not to be missed!
From USD147 / GBP129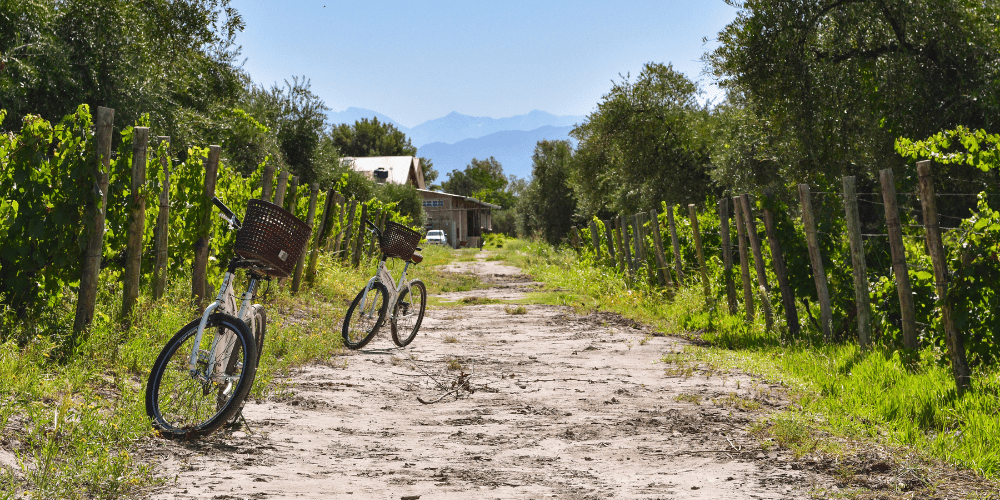 This is one of our favourite wine tours of Mendoza. Why? Because there's nothing quite like cycling your way round beautiful vineyards, tasting Malbec and being surrounded by views of the Andes!
You'll place yourself in the hands of an expert guide who will show you the very best wineries to taste Mendoza's finest wines. Cycle through the city of Maipu and enjoy the stunning landscapes and natural surroundings.
Along the way make 3 stops at different Mendozan wineries where Malbec tasting will be the main attraction. You will also be treated to a tasting of assorted cheeses and cold cuts.
In each Mendoza winery you'll learn everything you wanted to know about vine growing and their production methods. Compare each and discover how Mendoza has become such a famous wine-producing area.
Enjoy a delicious lunch along the way at one of the wineries.
From €140/GBP123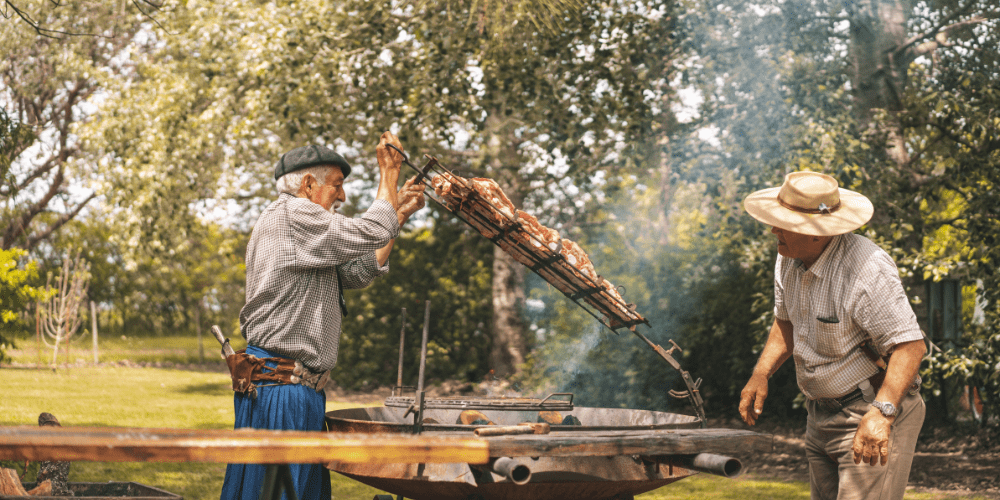 Well, how could we list our top wine tours without a nod to the famous partner to Malbec – beef! Join this memorable, mouthwatering asado cooking class at one of the best known restaurants in Mendoza city. You will be guided by a friendly and knowledgeable chef, who will show you different gastronomical techniques used in the province as well as local ingredients. For about 2 to 3 hours you will learn the most genuine Argentinian tastes while cooking.
And of course; there is wine! At the end of the Asado cooking class you will enjoy a delicious dinner made with the dishes you cooked all expertly paired with Argentine wines.
After dinner, return to your accommodation or you can ask for a fun drop off at the bars zone to have a couple of drinks.
From USD121 / GBP106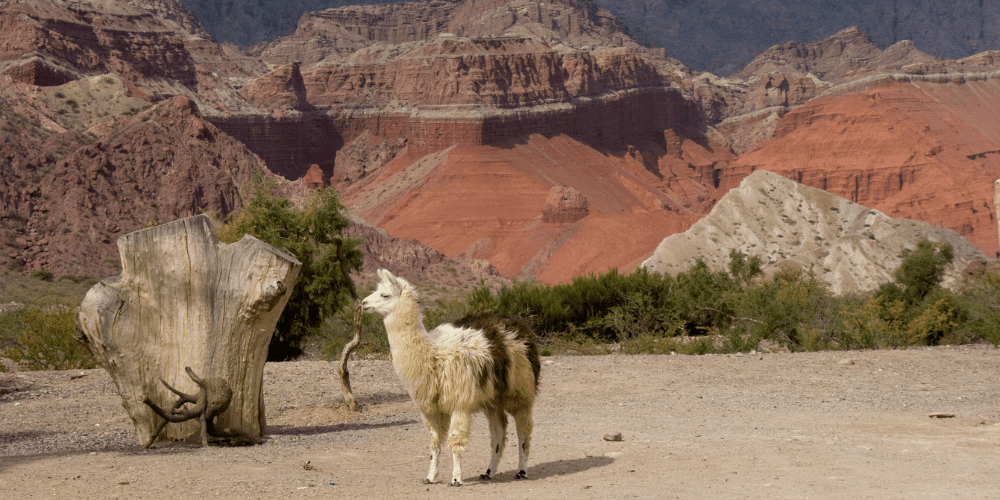 This wine tour from Mendoza is up there with our favourites as it gives you the chance to explore the wine regions of Mendoza, Salta, and those in between!
This wine tour will bring you a full scale immersion into the wine and culture of Argentina across 7 wonderful days.
Your wine tour begins in the capital city of Argentine wine production, Mendoza, and follows the iconic Route 40 north, hugging the scenic road close to the Andes mountains. Travel through the emerging wine regions of La Rioja, Catamarca and Tucuman, to finish your journey in Salta, home of the highest altitude wine region in the world.
Mendoza is well known as the centre of Argentina's wine region, and Salta is no longer a secret among the wine connoisseurs, famous for its crisp white Torrontes. But many of Argentina's burgeoning and dynamic small vineyards, not to mention the most romantic and small scale, are off the beaten track outside the main wine regions.
This trip links Mendoza with Salta, passing through the lesser known wine areas of La Rioja, Catamarca and Tucuman. Well away from the crowds, you will be following the wine valley extending 1,200km from the traditional heartland of Mendoza up to Salta, through some breathtaking scenery close to the Andes.
Along the way you'll be visiting wineries large and small and tasting not just the wine, but also sampling the pre-Hispanic and contemporary culture of this richly varied nation.
From USD1230 / £1,079

Holidays are meant to be fun but sometimes planning gets in the way. A tailor-made wine tour of Mendoza means you can sit back, relax and we'll create your ideal wine experience including your preferred number of days, whether you want to stay in the city or sleep out amongst the vines at an Argentine winery, the number and types of wineries (iconic, historic, biodynamic anyone?) and other activities like cooking classes, horseriding and trekking.
Here's just one example of a tailor-made Mendoza wine tour experience we created:
4 days tailor-made private wine tasting, asado, horse riding, hiking and cycling in Mendoza
Our client was looking for a fun and active way of experiencing the wine region of Mendoza. We organised a fun packed 4 days starting with a tour of two wineries on horseback followed by an Asado and wine pairing at the 2nd estate. On the second day we arranged for a private guided hiking experience in the foothills of the Andes with a luxury picnic paired with wines on the way. On the third day we arranged a cycling tour of 3 premium wineries with lunch amongst the vineyards and an exclusive tasting of the estate's most prestigious vintage in the historic cellar. On the final day we organised for a relaxing private Asado and 5 course tasting experience in the grounds of their accommodation with a wine pairing guided by a private sommelier.
If you'd like to experience a tailor-made private wine tour with horse riding, hiking and cycling in Mendoza's like this get in touch with our tailor-made and custom wine travel team now>
Enquire with our Tailor-made Team