As Georgia's capital and largest city, Tbilisi offers plenty of things to do. The city has a rich and exciting history to explore and only an hour away from Kakheti, one of Georgia's largest wine-producing regions. Archaeological evidence shows that vines were grown as far back as 6000 BC! Whilst traditionally the majority of wine produced has been drunk locally, Georgian wine is becoming more and more popular in the international market. Go and see for yourself with our guide to the best wine bars in Tbilisi…
---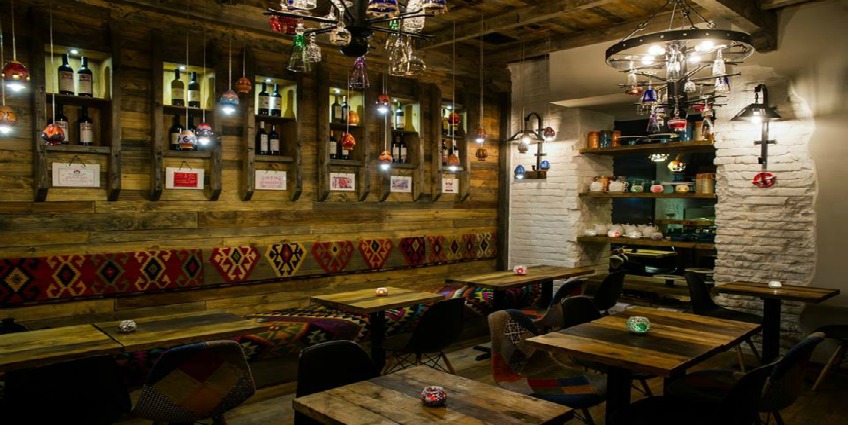 6 Erekle II Street
+995 322 93 21 21
G Vino has taken the wine bar experience to new heights. This modern new go-to spot on Erekle II Street was opened by the owner of the stylish Boutique Hotel Number 12 in March 2015, so the design choices are no surprise. The interior is cosy and glowing with warm light, set as a perfect exhibit of contemporary Georgia. Food and wine offerings are a fresh take on traditional Georgian cuisine. For example, the lobio (beans cooked in a clay pot) are particularly delicious and topped with fresh cilantro and pomegranate seeds. The homemade and lightly fermented lemonade with tarragon is like nothing else! The wines by the glass menu focuses on organic and local producers including some of the best Georgian qvevri wine producers available, such as Lagvinari, Gotsa, Nika and Vita Vinea.
---
Vino Underground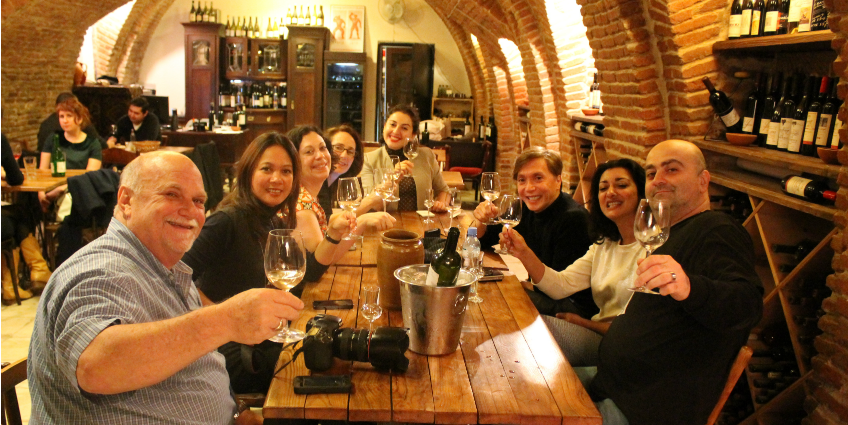 Vino Underground
15 Galaktion Tabidze Street
+995 322 30 96 10
At its opening three years ago, Vino Underground was the first bar in Tbilisi to focus solely on natural wines. In fact, it is owned by six of Georgia's most well-known natural wine producers, and they can be regularly found inside hosting tastings or helping guests learn about the wine of Georgia. Conveniently located near Freedom Square, Vino Underground is like a home away from home and a nice respite from the bustling city. Its underground location beneath gorgeous arched masonry, with a warm and rustic interior, gives the place a very old-world feel. This is a place for great wine and good friends; solo travellers particularly should visit because meeting locals of the Georgian wine scene is a guarantee. Top tip: be sure to try the sunflower oil with bread!
---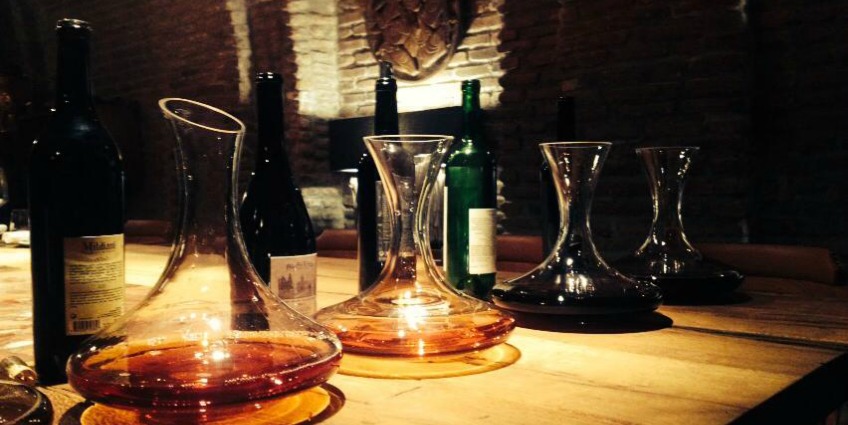 4 Elene Akhvledianis Kheivani Street
+995 032 2555 888
The Vinotel isn't so much a wine bar as a wine destination in Tbilisi. The movers and shakers of the world all seem to be at this wine-themed hotel built in the Historical Deutsches Haus/German House. Careful attention has been given to every single detail in this place, from the texture of the paint to the tastefully chosen antique furniture. You could spend hours sipping Lagvinari Tsolikuori in the sophisticated lounge. It's no surprise to learn that the designers, from Saba Design Company, studied in Italy, as the entire hotel combines an Italian sense of elegance and decadence with the welcoming atmosphere that can only come from Georgian hospitality. Have the hostess take you downstairs to their private tasting rooms and exquisite cellar stocked with the best wines in Georgia. There is also a restaurant that serves lovely, upscale Georgian themed dishes, which are presented like St John the Baptist's head to Salome. Vinotel and it's wonderful staff will have you convinced that you've finally come to your dream home.
---
Baratashvili 23
+995322998599
One of the best wine bars in Tbilisi, The Konka Wine Bar is a hip, local hangout where history, creativity and wine collide. The bar was converted from a horse-drawn tramcar (konka) into a warm and inviting venue with an eclectic selection of traditional Georgian qvevri wine, Georgia's modern producers and also some of Tbilisi's finest chacha. Owner Erekle Khaziuri has not only made this an appealing spot to enjoy Georgian wine and great food, but has also opened his doors to function as a welcoming place for the community to gather for inspiring themed evenings such as screenings of silent films with a live pianist or special tastings.
Loved reading about the best wine bars in Tbilisi and keen to learn more? Have a read of our beginner's guide to Georgian wine. But don't just stop at wine, learn how to eat like a local in Georgia once you've booked your wine holiday here!