It's Christmas and you're wracking your brain for ideas to spoil the wine-loving family, friend, or colleague in your life. We're here to take the stress out of your search with the best gifts for wine lovers this Christmas! From the best wine gadgets of 2021 to gift sets and wine club memberships, we've picked our favorite gifts for wine lovers of all tastes and preferences! Read on, relax and get ready to wrap up these little gems of Christmas cheer.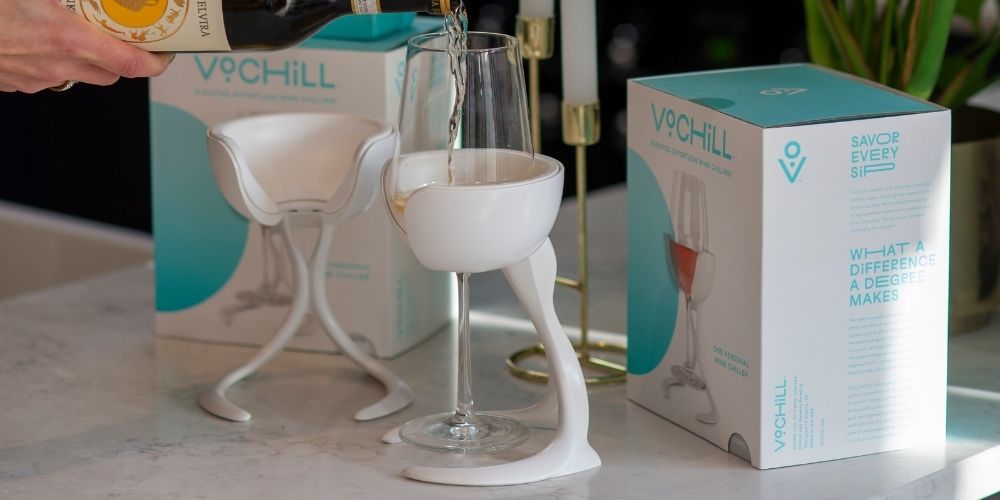 Our choice: We recently had the pleasure of putting this amazing wine gadget to the test and we absolutely love it! Designed to keep your whites, rosés, sparkling and reds chilled to perfection there's no better way to enjoy your chosen wine to the max, no matter how long you decide to enjoy it for. So some of you may be wondering why a precise chilling point is important? Each style of wine has an optimal serving temperature that brings out its intended flavour profile, character and bouquet. While other variables of serving wine may be subtle, such as glass shape and aeration, wine experts agree that wine temperature is crucial. And with the VoChill personal wine chiller you'll be gifting the wine lover in your life a wonderful way to enjoy their wine, in their glass with no insulated wine tumblers or frozen objects compromising the taste, colour and aroma of the wine. Something no wine lover wants.
The details: VoChill is wonderfully easy to use. You simply store the VoChill Chill Cradle in your freezer for 3 hours and then attach it to the stand and insert your stemmed glass. It comes in 4 beautiful colours (sand, quartz, stone, and blush) so you can find the ideal one to match your tableware. 
About the company: When we met Randall and Lisa, VoChill's founders and wine enthusiasts, the first thing that we wanted to find out was how the idea of VoChill was born. They told us: "The story started at an outdoor wine bar in our hometown of Austin, Texas, where I was taking my first sips from a flight of white wines. I soon noticed, like many times before, that my wine was quickly warming in the outdoor heat and my enjoyment was fading. I said to Randall "I wish there was something I could rest my glass in to keep my glass chilled". The idea was born! Since then, VoChill has gone from strength to strength, so much so, that it has been selected as a 2021 Top Wine Gift by Food Network, USA Today, NBC News, Apartment Therapy, Taste of Home and a number of other fine publications!
Where to buy: Available to buy worldwide at vochill.com (from $44.99 and £33.60).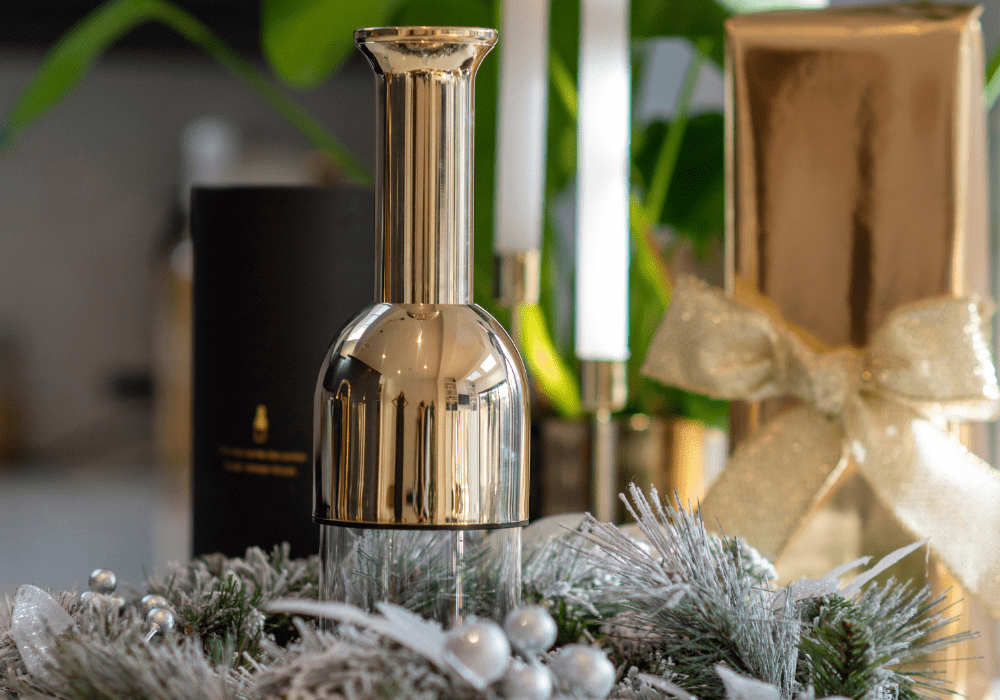 Our choice: Sustainability and reducing waste is an area close to our hearts. We're also rather penchant to a beautifully styled wine gadget with incredible engineering behind it. That's why we've picked the eto wine decanter and preserver as an amazing gift for wine lovers this Christmas. Because not only does it preserve your wine perfectly for up to two weeks it also looks beautiful and elegant and is the kind of homeware you want out on display. So with eto you're giving the gift of sustainability and long lasting wine. And, to make your gift extra special, you can now choose to personalise the eto with a personal engraved message.
The details: The eto comes in 6 finishes; gold, stainless and copper mirror finishes and brass, stainless and copper satin finishes.
About the company: Why the name eto you ask? Well, eto means 'again' in Welsh, which perfectly sums up the joy of being able to enjoy a bottle of great wine – again and again. And that's the main goal that Inventor and Designer Tom Cotton had in mind when designing eto. He was dreaming of a product that could both preserve the quality of the wine and look and work beautifully.
Where to buy: Available to buy worldwide at etowine.com (from £119, $175, and €140.50).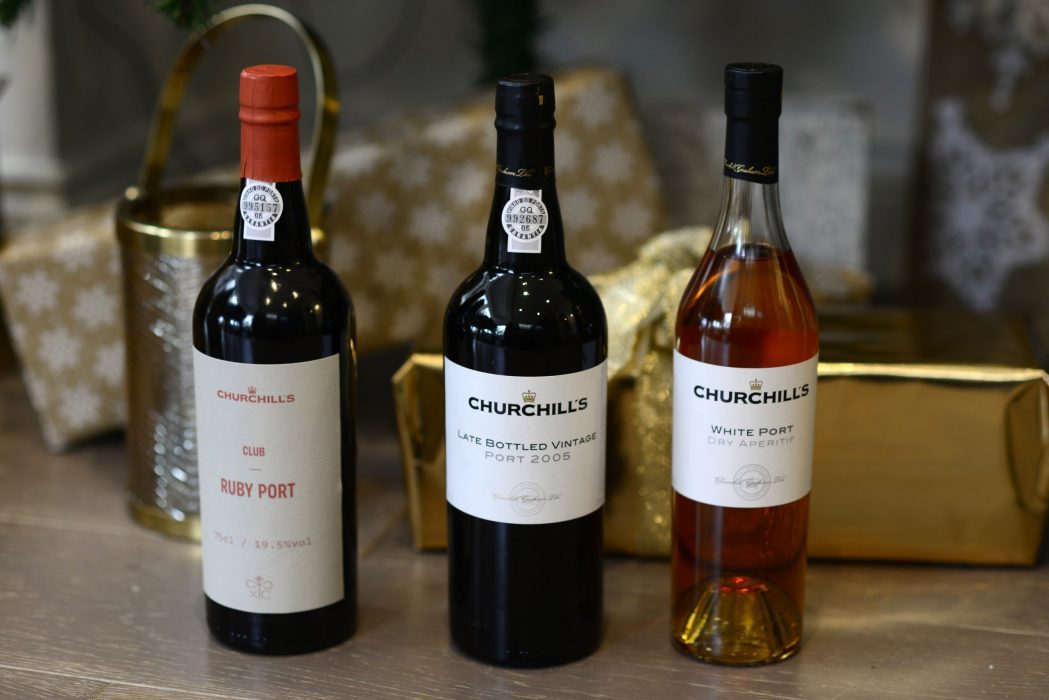 Our choice: As Port lovers, we think the Churchill's Port.Club membership makes for an amazing gift this Christmas. Because what's better than amazing Port produced by Churchill's? Amazing Port produced by Churchill's and delivered straight to your door! And that's without even mentioning the possibility of gifting their exclusive Club Blend, a port which is not even available to the public and is produced in tiny quantities.
The details: Being a member of the Port.Club means your giftee becomes part of a one of a kind community of wine lovers who share the same love for Port. Three Ports will be quarterly shipped to their doorstep and they will have access to unique travel opportunities in Porto and the Douro Valley. From VIP access to Churchill's intimate 4-bedroom Vineyard House in the Douro Valley to bespoke programs at Churchill's award-winning Lodge in bustling Porto, Port.Club is a wonderful way to start a Port and Port travel adventure.
And, if you sign your giftee up to Churchill's Port.Club membership before Christmas you'll benefit from the Pass the Port Christmas gift. You'll receive the exclusive Club Blend to gift to someone of your choosing.
About the company: In 1981, John Graham established the first Port wine company in over 50 years; Churchill's Port drawn by his desire to make exclusive and exceptional wines. Producing just 50,000 handcrafted cases each year, Churchill's Port remains an independent producer and is now renowned worldwide.
Where to buy: Available to buy in the UK at Port.club (£240.00)
How to visit: Visit the Douro Valley, home to Churchill's Port with Winerist.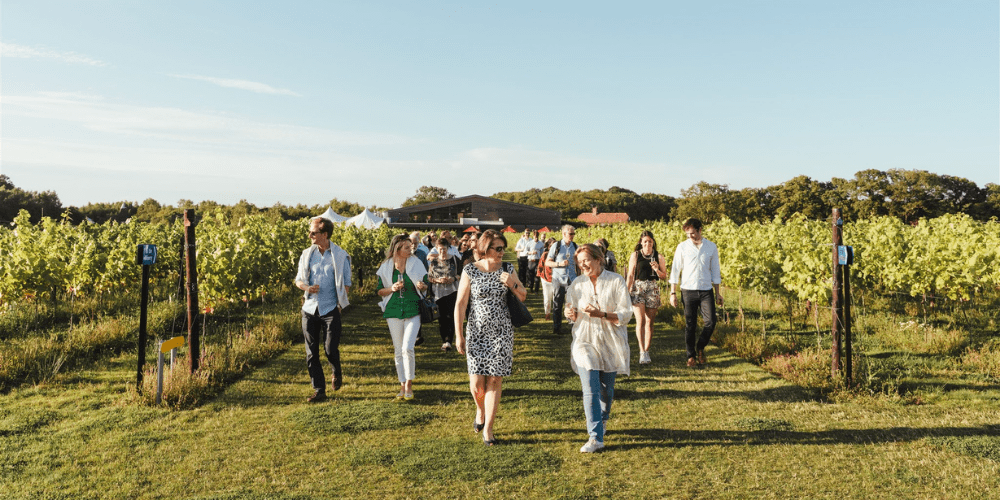 Our choice: Most wine lovers have dreamed about owning their own vineyard at some point in their wine life. And that's why this choice makes for such a special gift. The award-winning Balfour winery in England allows you to own a little piece of vineyard with their Balfour Vine Holder Membership.
The details: Balfour Vine Holder Membership offers the chance to have six vines in Balfour Winery's Nannette's vineyard that are taken care of throughout the year by their expert vineyard team. Your giftee will know the precise location of their vines and will have a number of exclusive benefits; how brilliant is that?!:
Six bottles of personalised wine from their vines

A 20% discount when they visit the Balfour winery, when shopping online at

balfourwinery.com

and at the Balfour estate pubs and hotels

A complimentary Cellar Door self-tutored wine tasting for two, on each of their visits to the winery
A quarterly newsletter from the Balfour viticulture team reporting on news from the vineyard
About the company: Located in the heart of Kent, the Garden of England, Balfour winery is one of England's leading wine producers, pioneers for both English traditional method sparkling wines, and a new wave of English still wines. Making over 400,000 bottles of still and sparkling wines each year, Balfour is one of England's most respected and renowned wineries, combining world-class winemaking with a spirit of innovation.
Where to buy: The Balfour Vine Holder Membership along with other membership options is available to buy in the UK at balfourwinery.com (£500.00)
How to visit: Visit Balfour winery with Winerist.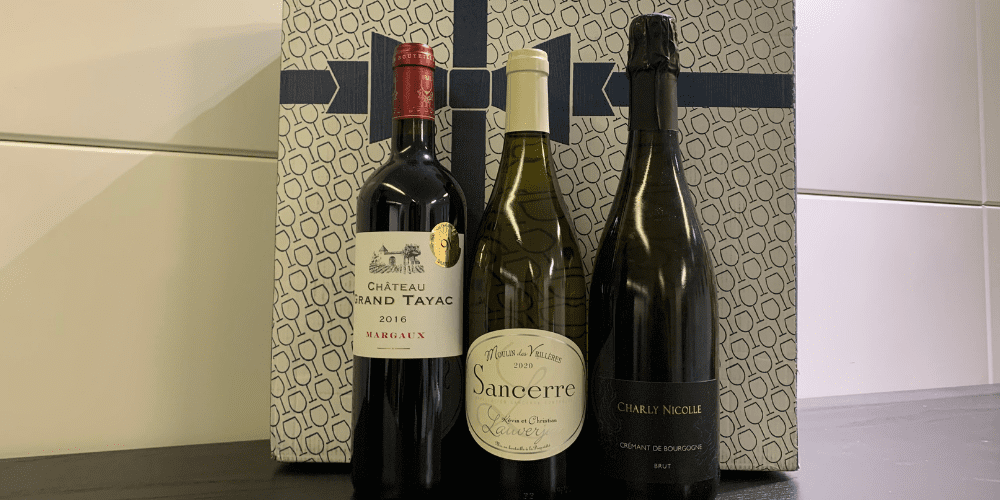 Our choice: Whilst you may not all be able to travel to France just now, it is possible to bring a taste of the wonderful country and its wine regions to the wine lover in your life. This Perfect Cellar gift box is an amazing way to do just thay with 3 bottles of fine French wine!
The details: The gift box includes an amazing collection of 90+ points premium wines including a red, a white, and a sparkling, that will take them on a journey through the vineyards of Margaux, Sancerre, and Crémant de Bourgogne. The wines include:
The Château Grand Tayac Margaux 2016. With ruby tones and aromas of spices and oak on the nose. It is elegant and fruity in the mouth.
The Domaine Bernard Fleuriet et Fils Sancerre Tradition Blanc 2019. This is the finest expression of the Sauvignon Blanc from Sancerre. It's rich and powerful as well as fresh and fruity.
The Domaine Charly Nicolle Crémant de Bourgogne Blanc de Noirs Brut NV. This is an elegant and complex Crémant with liveliness and fruity aromas.
About the company: Perfect Cellar proudly represents the best domaines, châteaux, and wineries from France, Spain, Italy and other classic wine producing regions of the world. They pride themselves on partnering only with carefully selected, passionate winemakers who use sustainable practices in their wine making process.
Where to buy: Available to buy in the UK at www.perfectcellar.com (£69.95)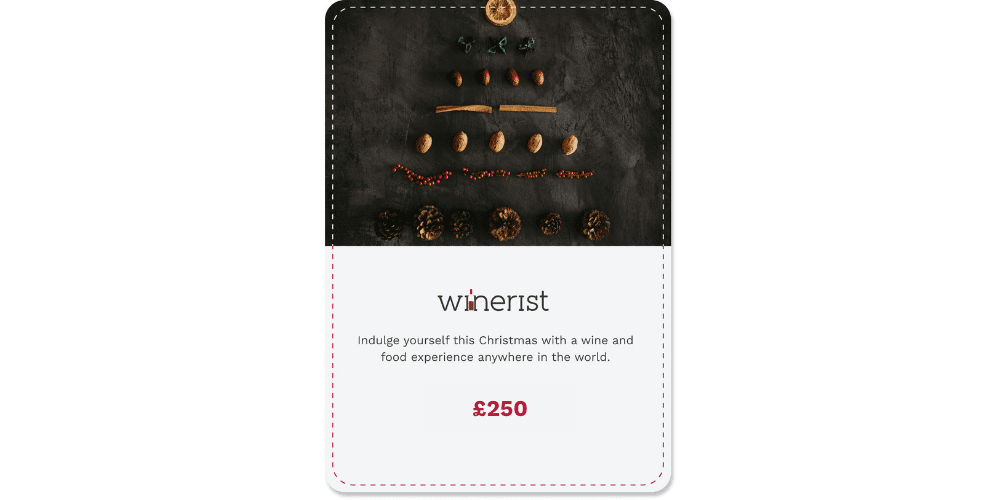 Our choice: How could we not add the gift of wine travel to our list of the best gifts for wine lovers?! We think gifting someone with the choice of a winery visit, cooking class or overnight stay in the world's best wine regions is a gift not to be missed.
The details: With a Winerist gift card, the wine lovers, foodies, and budding chefs in your life can choose from over 1,000 wine and food experiences close to home or across the world. Simply select the card, choose the value you wish to gift and personalise the message. Your happy recipient can then use their gift card towards any experience listed on winerist.com or a tailor-made experience of their choosing.
Where to buy: Available worldwide at www.winerist.com (from as little as £30, $30 and EUR30)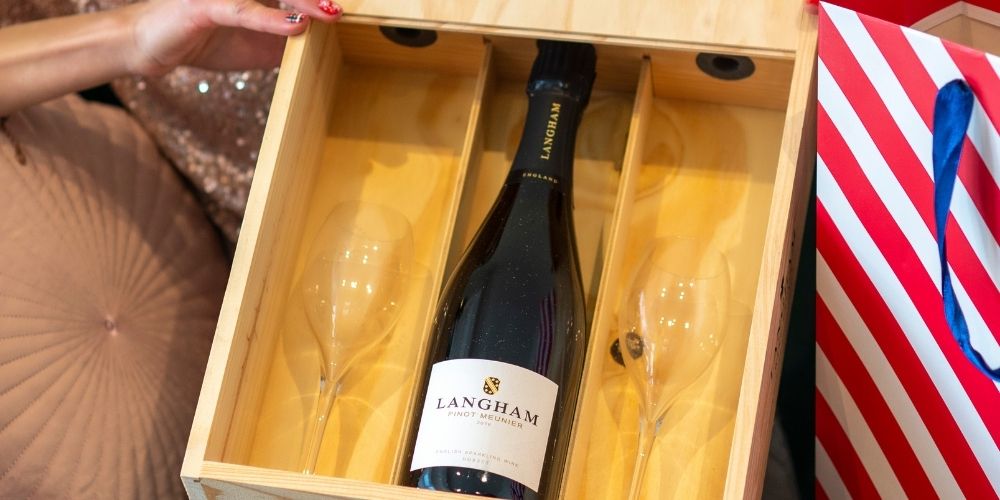 Our choice: If you're looking for the ultimate gift for the wine lover in your life, why not sparkle their Christmas with world-class English sparkling wine? And better still, world-class English sparkling wine in a beautiful gift set. Now that will put a smile on a wine lover's face. We chose Langham Wine Estate and the exceptional vintage of 2018, which is the last of it's kind to be produced by Langham for the foreseeable future. And because it comes in a beautiful wooden gift box with two sparkling wine flutes.
The details: Langham offers the prestige cuvée 2018 Pinot Meunier accompanied by two branded sparkling wine flutes, presented in a beautiful triple wooden box.
The 2018 Pinot Meunier is 100% made of Pinot Meunier. With a vibrant golden colour, the nose is intense with aromas of peach and fresh cream with floral and fruity notes. The palate is rich and complex with aromas of white peach and salted almonds.
About the company: Located in Dorset, Langham is a world-class wine estate. From their 12 hectares of vineyards, this boutique winery produces between 50,000 and 60,000 bottles of exceptional quality sparkling wine that truly reflects the land around them.
Where to buy: Available to buy in the UK at langhamwine.co.uk (£65.00)
How to visit: Visit Langham Wine Estate with Winerist.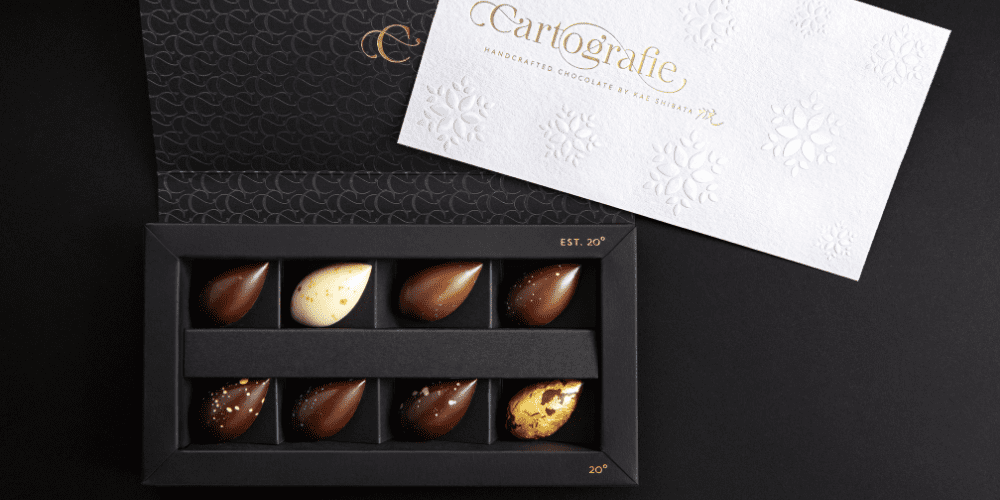 Our choice: Last, but not least, chocolate! We all know how chocolate pairs well with wine. And if you're looking for a Christmas gift for the chocolate and wine lovers in your life, we've got you covered.
About the product: This Limited Edition Christmas box contains 8 single origin couvetures filled with a bespoke ganache created just for the festive season. From Ecuador, through Congo and Madagascar, to the Philipines, you can gift a journey through the finest chocolate in the world.
About the company: Handcrafting the finest, sustainable, chocolates in the world, Cartografie has a mission to change the chocolate industry for good 'one bite at a time'.  They are deeply committed to sustainable practices and ensuring local business, communities and biodiversity thrives. We think this makes the perfect mindful gift this Christmas.
Where to buy: Available to buy in the UK at cartografiechocolate.com (£26.00)
And… that's a wrap! We hope you enjoyed our guide to the best gifts for wine lovers this Christmas. And now you're done reading, why not check out our guides to the Best wines for Christmas and the Best sparkling wines for Christmas and New Years'.
---