Sandra, our Tuscany expert, lives in Florence. Her family is from the region of Friuli and, growing up, she loved watching her aunt prepare traditional homemade dishes; On the table, local wine would always accompany the meal.
Sandra finished her studies in Florence, where she developed a passion for the wonderful wines of Tuscany. Her background is as a restaurateur, having owned fine dining restaurants in Italy and the U.S. She currently travels and offers wine tastings and cooking lessons focusing on the regional food and wines of her home.
Since 2007, Sandra and her business partner Yvonne Cardile, have been offering vacation experiences in Tuscany and Northern Italy.  Their personal connection with artisans, winemakers, chefs, and artists has allowed them to give their clients an authentic and in-depth understanding of Italian culture.
Sandra enjoys sharing her passion for food and wine, as well as travel and art. Interesting tips and recipes can be found on her blog.
Get to know Sandra, our Tuscany expert 
When did you discover your passion for wine & food?
Growing up I was surrounded by Italian food and our meals were homemade specialties from our region. We always had wine on the table, and my family would always "colour my water" with a drop of red wine. In my early twenties I started to develop a taste for wine and began to enjoy it; I became very interested in learning about wines from different regions of Italy. I made it a point to only have Italian wines on the Wine List at my restaurants, as I felt there were so many wonderful wines that people were not familiar with. At that time I also became very interested in cooking and learning how to prepare the delicious food that I had enjoyed as a child. I currently enjoy visiting the smaller wineries, searching for little known, albeit exceptional wines. I also love cooking for family and friends, as well as teaching courses on regional Italian cooking.
What are you key highlights of Tuscany, as a wine region?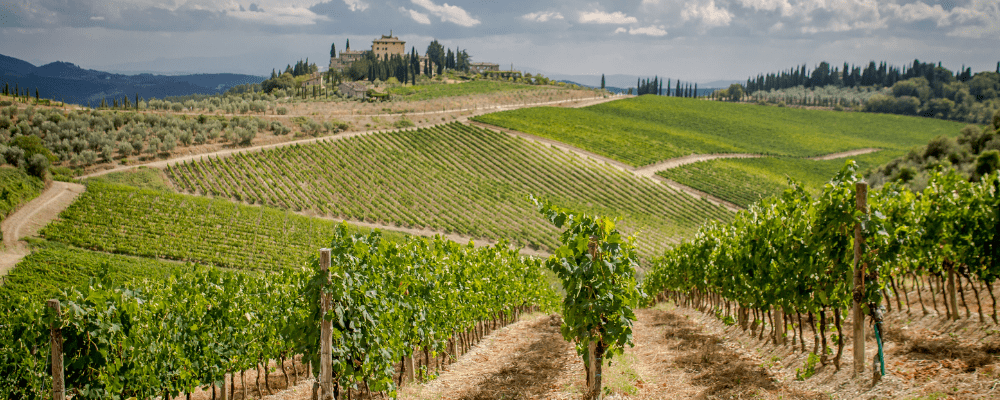 Tuscany is very fortunate as it has the ideal weather conditions as well as the mineral rich, rocky soil that makes it perfect for grape cultivation. Wild vines grew before the Etruscans began making wine, and throughout the centuries Dante and Petrarch mention the Sangiovese grape, still used today for our Chianti, Brunello, Nobile di Montalcino. In the 1970s producers began innovating by blending the Sangiovese with Cabernet, Merlot, and other non-native varietals.  These newly created wines are known as the "Super Tuscans" (Tignanello, Sassicaia, Ornellaia…).  Tuscany is one of the top producers of quality wines in Italy with 33 DOC (Denominazione di Origine Controllato), and over 9 DOCG (Denominazione di Origine Controllata e Garantita).
Do you have a favourite wine or winery in the region?
Each winery is different, some carry on with the traditional method of their forefathers, others innovate using the new technology to refine and develop new methods of production. In any case it is always very interesting to hear the philosophy and taste the results of their efforts.  I've enjoyed many visits to wineries; and here I just mention a few: Castello di Verrazzano, Villa Maionchi, Villa La Ripa.

Which region do you wish to visit next?
We are preparing a fantastic Gourmet food and wine experience in Emilia Romagna. This region is well known for its' gastronomic delights such as the Prosciutto di Parma, Parmigiano Reggiano, Aceto Balsamico, Homemade egg noodles, lasagna… We will introduce wine from this region, as well as  food pairings. The events will take place in Motor Valley, the area where the Ferrari, Maserati, Lamborghini, and Pagani are crafted, making for a complete sensorial experience.
What is your favourite wine and food pairing?
Vermentino di Toscana with Risotto Gorgonzola e Noci (risotto gorgonzola and walnuts)
Carmignano with Cinghiale in Umido sulla Polenta (wild boar stew on polenta)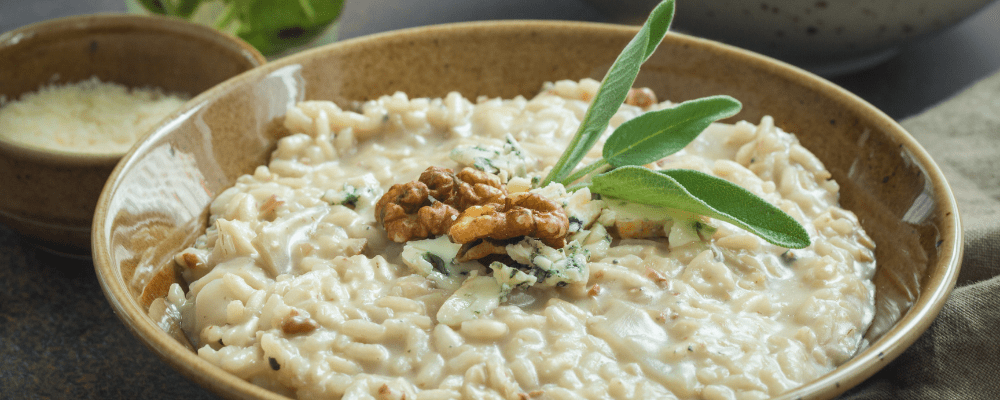 Read Sandra's free Tuscany wine travel guide
Get the best information on things to do in Tuscany, where to go and what to see with our free wine travel guide written by Sandra, our Tuscany expert. Get Your Travel Guide!
---
Beautiful Tuscany is waiting for wine lovers to explore its stunning countryside and world-famous wines. Discover the 5 top wine tasting tours in Tuscany here.