Everyone has had that moment where the temptation to open that special bottle of wine is ridden with guilt because you just want the one glass. And let's be honest, nobody wants to pour their favourite Bordeaux, Chianti or Chablis Village down the drain. The past two years have given us plenty of reasons to think about how we spend our time on the planet; with conversations around sustainability, waste and taking care of our planet leading us to ponder unnecessary waste when it comes to our enjoyment of wine.
So, when we heard about eto (rhymes with Dolcetto), a wine decanter that preserves your wine for up to two weeks, we wanted to find out more and of course to put it to the test!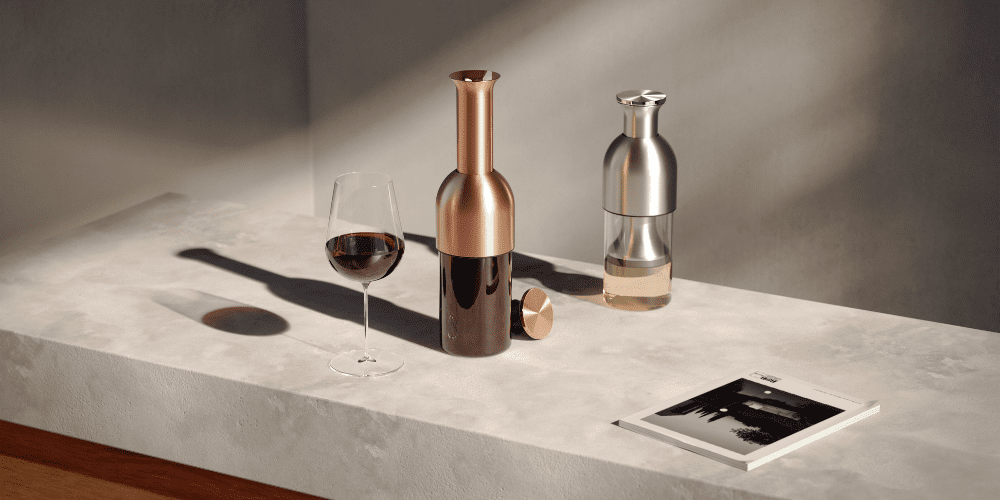 The brainchild of wine lover and award-winning designer Tom Cotton, his goal was to avoid disposing of leftover wine. But more than that, he wanted to create a product that not only preserves the quality of the wine but also looks and works beautifully.
"It's a huge environmental problem. In the UK alone, government figures estimate that 50 million litres of wine are poured down the sink annually – that's enough to fill 333 Olympic-sized swimming pools."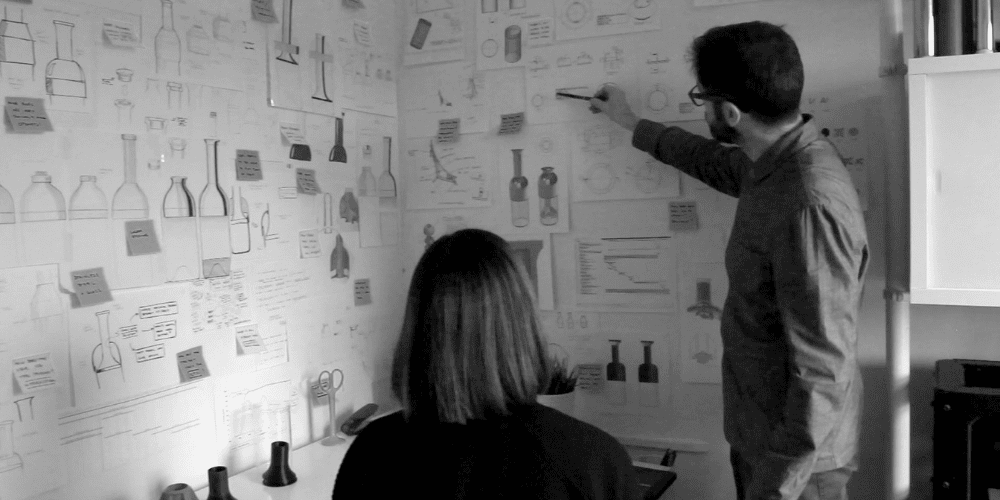 Tom realised that the wine preservation products on the market either didn't work or were hugely expensive.
"My inspiration for eto came after a friend highlighted the method – common amongst wine experts – of transferring leftover wine into a smaller container to minimise the air contact. So some kind of carafe that displaced the air was my starting point. But the eureka moment came when sketching a design that made decanting and pouring easy and was also elegant enough for the table."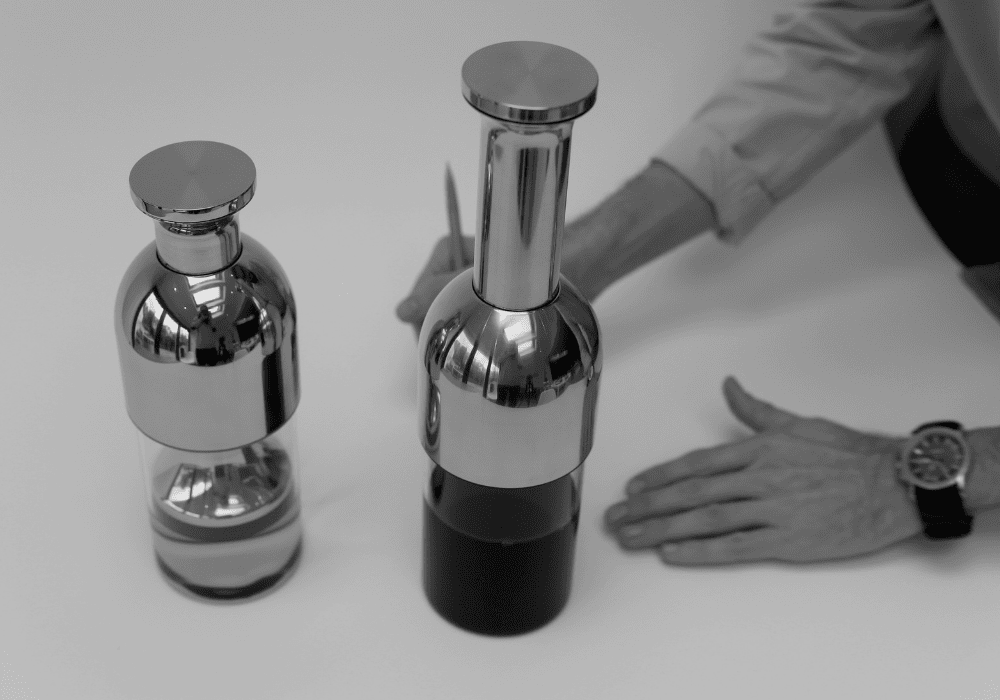 So with our love of wine and our desire to move further into the realm of sustainability we decided to put eto to the test…
When you open a bottle of wine, oxygen mixes with air and starts oxidation. Too much oxidation ruins any wine. No one likes ruined wine. eto's unique preservation system creates a seal between the wine and the air, reducing the wine's exposure to oxygen, slowing down the oxidation process and keeping its great taste for longer.
Impressive right? Well, we put it to the test.
Day 1: We bought three bottles of the same wine and decanted one into the eto, opened the second and popped the cork back in and left the third un-opened. We enjoyed a glass and then left all three in the fridge door.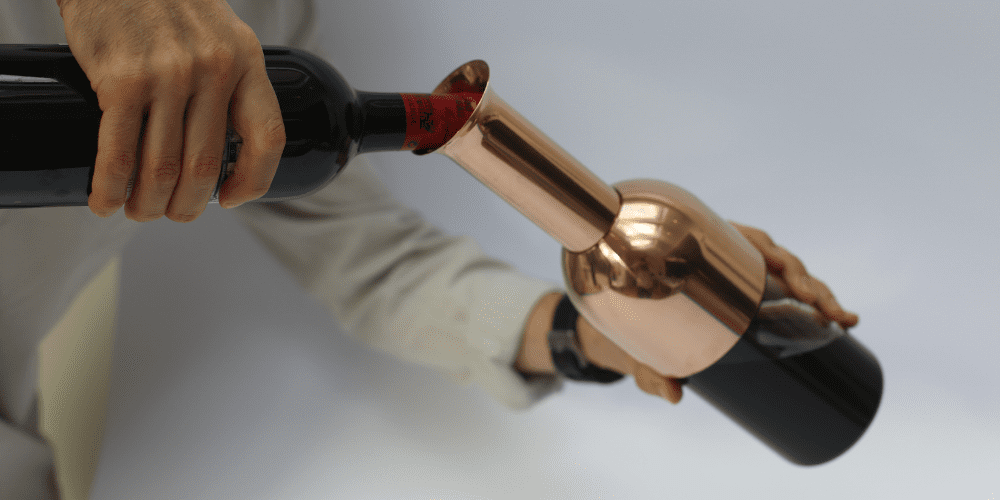 Day 2: We took eto and the opened bottle of wine out of the fridge and poured a glass of each. There wasn't a huge difference between the two but the eto wine had had the chance to breath by being decanted and therefore pipped the non-eto wine to the post.
Day 4: Pouring another glass from the eto and the opened bottle, the difference really started to show. The eto wine tasted just like it did on the day of opening, except better as it had had a chance to breath but the opened bottle was already starting to lose its quality.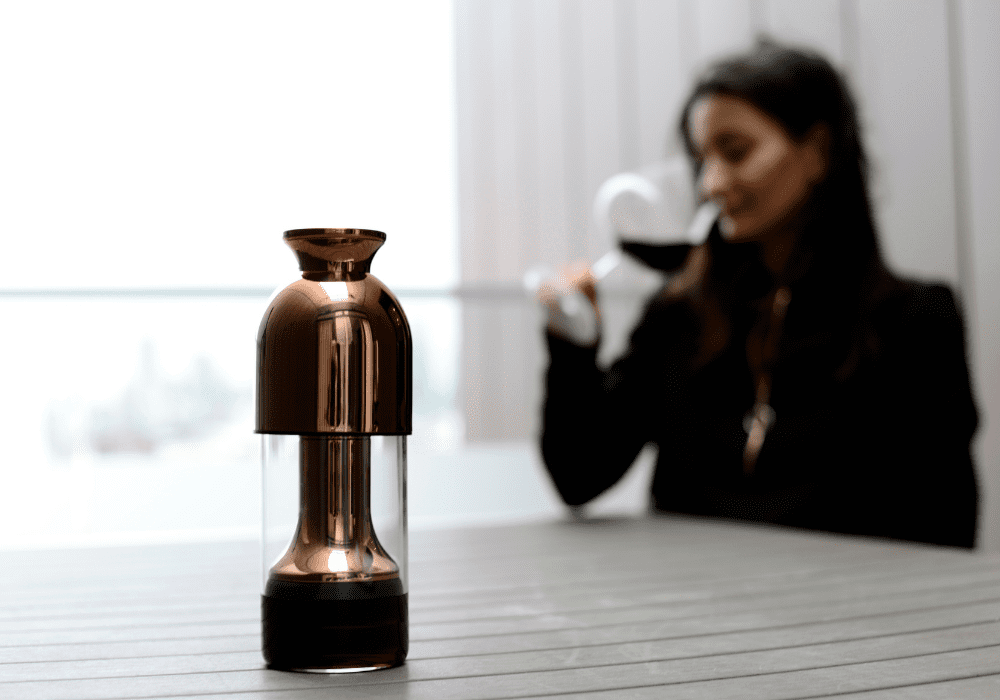 Day 7: By now the opened bottle of wine was becoming unpleasant to drink so we put it to one side. Instead, we opened the brand new bottle of the same wine. And incredibly, the eto wine tasted just as fresh as the new wine, but just that little bit better for having been decanted.
Day 14: The eto wine was still tasting good and holding its quality. Pretty amazing really.
It's fair to say we're convinced! But if you won't take the results of our test as the proof you need; there is no shortage to the seriously rigorous testing that eto has passed. Both laboratory testing and Master of Wine blind taste testing showed that eto prevented oxidation and protected the quality of the wine too.
Ready to test out the eto yourself?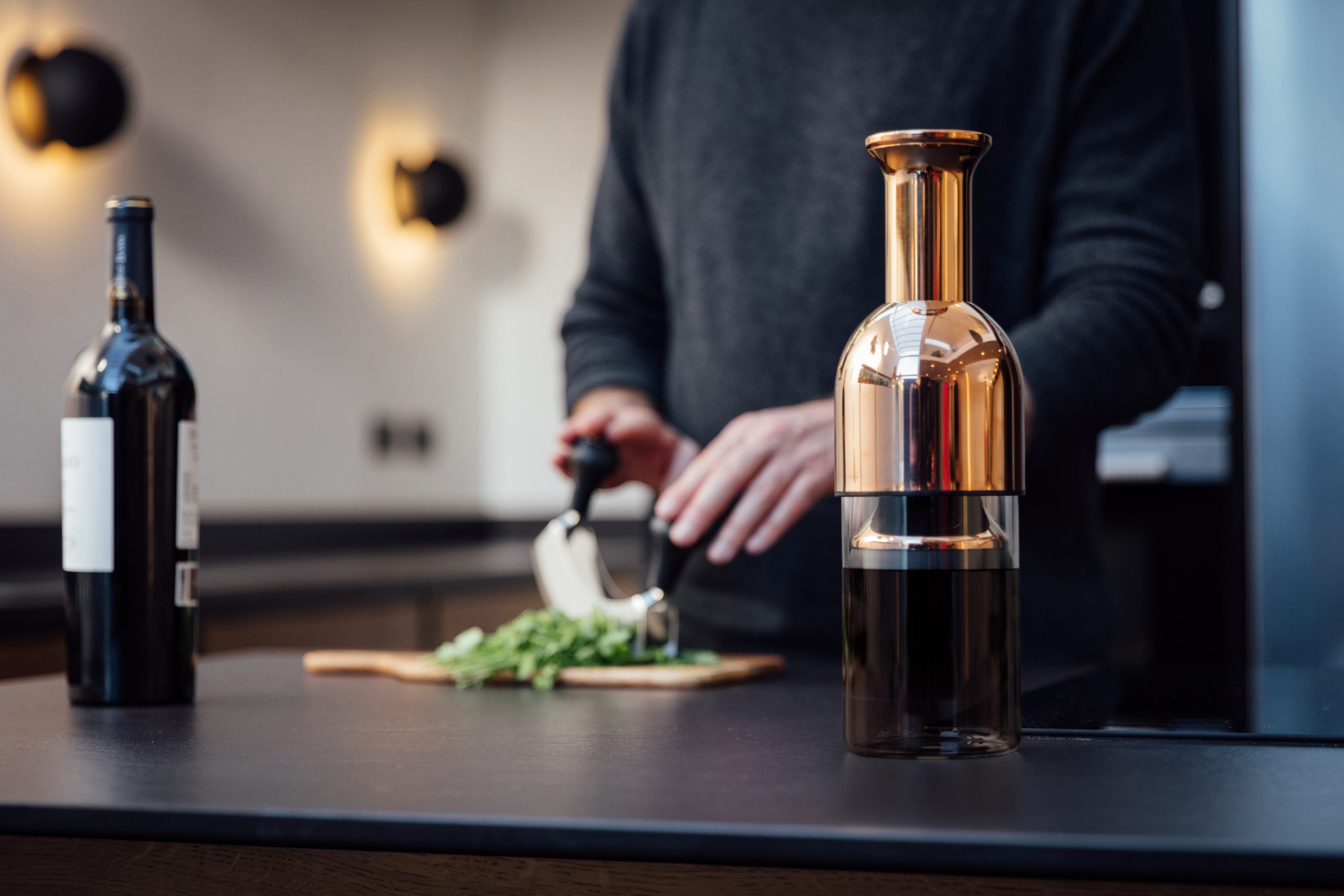 So it works well, but how does it handle?
On opening the eto from it's beautiful packaging, there were a lot of oohs and ahhs. They really are beautiful and elegant and the kind of homeware you want out on display. It comes in 6 finishes; gold, stainless, copper mirror and brass, copper and stainless satin. Our favourite was the gold but that's just because it sits beautifully amongst the existing gold accents around our kitchen/living room.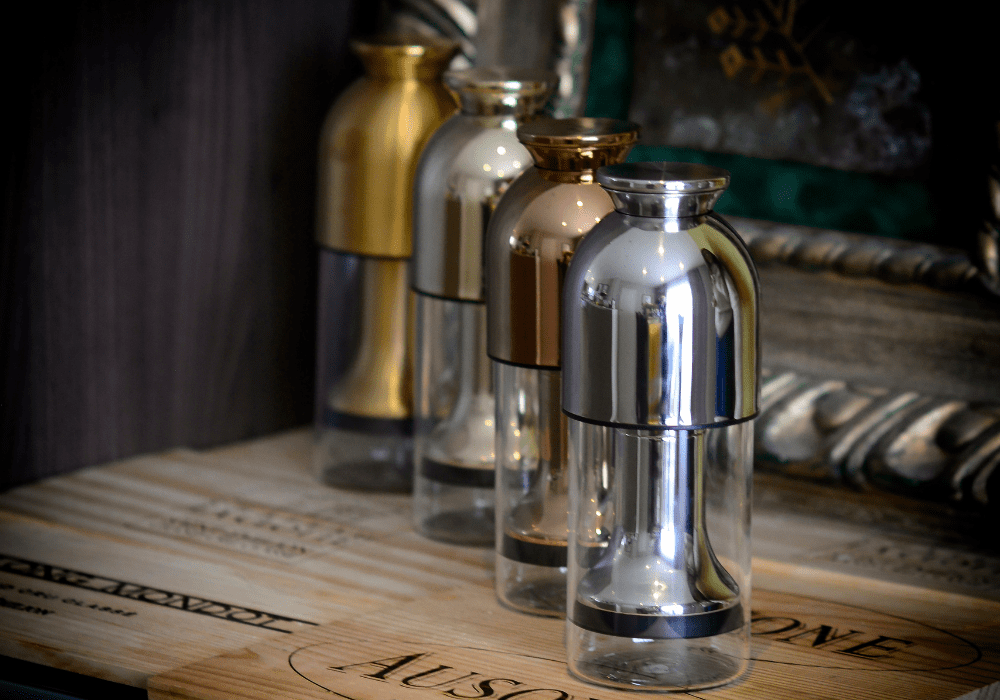 They are hand crafted with beautiful expertise which is instantly recognisable when you handle the eto. It has a beautifully elegant but hard wearing glass base, a metal shoulder and neck which are all finished and polished by hand. Whether it sits in your book case, dresser or kitchen side board when it's not in use, it looks beautiful and really lifts and compliments your home styling.
And, because it's been so carefully and passionately designed, it's also very easy and intuitive to use. Simply open your wine, red, white or rosé, and decant into your eto. Then push the neck down so your wine is kept beautifully preserved and pop it in the fridge door. When you're ready for your next glass, simply take it out of the fridge, lift the neck up to release the seal and pour into your glass. And, the design of the sharp lip means it pours beautifully! So no spills or splashes.
It's fair to say we're sold. Not only does eto look beautiful, preserve wine brilliantly and is easy to use, store and maintain; it's also contributing to the prevention of waste. So you can feel extra good about that glass of wine you're enjoying two weeks after opening the bottle.
What's more, we'll probably be opting to more frequently enjoy the finer wines usually saved for special occasions. When a bottle lasts that long, it makes our enjoyment of wine more economical! It's an investment all round!
So, eto will be a firm favourite on our Christmas lists and a go to mindful gift for our friends and family at Christmas, birthdays and weddings!
---
Would you like to visit the region where your favourite wine is made?
Just get in touch with our wine travel experts and we'll pair you with the perfect wine tour! We'll help you choose the region, the wineries you'll visit and where you'll stay. Or, if you just want to do a morning tour, we can do that too!
Enquire with our Tailor-made Team