Saint-Emilion, on the Right Bank of Bordeaux, is a beautiful wine region known as 'the hill of a thousand châteaux' and should definitely be your next destination for a wine tasting holiday. The properties are smaller here and many are still family-owned. Made up of stunning Romanesque churches and ruins which stretch along the steep and narrow streets, Saint-Emilion boasts a wine history which dates back as far as the Romans. Read on for our guide to the top wine tasting tours in Saint-Emilion.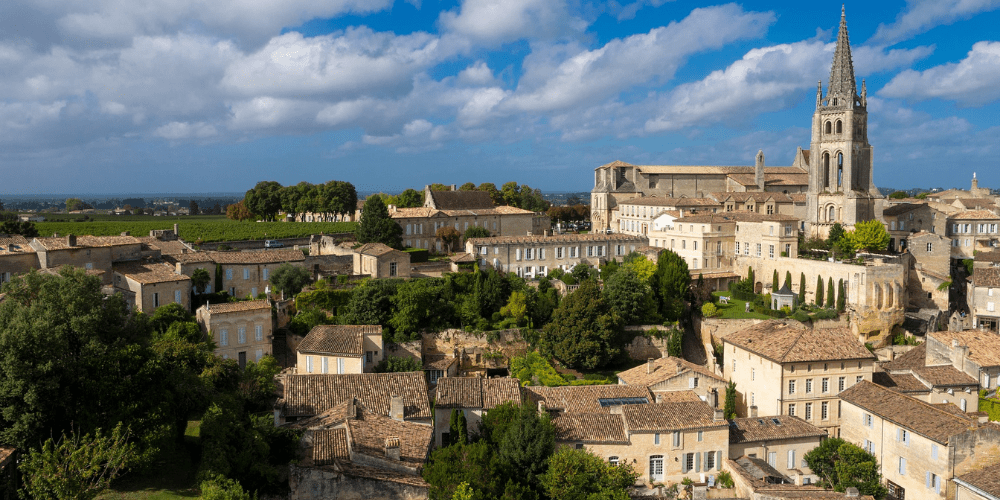 You will be picked up from central Bordeaux to reach the village of Saint-Emilion, classified by the UNESCO as a World Heritage Site for its natural landscape. During this unforgettable half-day wine tasting tour, you will have the chance of visiting a Grand Cru estate for a wine tasting. You will learn more about the winemaking processes and production methods that go into creating their wines. You will then explore the village of Saint-Emilion during a guided walking tour.
Discover the beauty of Saint-Emilion on this wine tasting tour – Book with Winerist today. Price from £62, $83 and €75.

---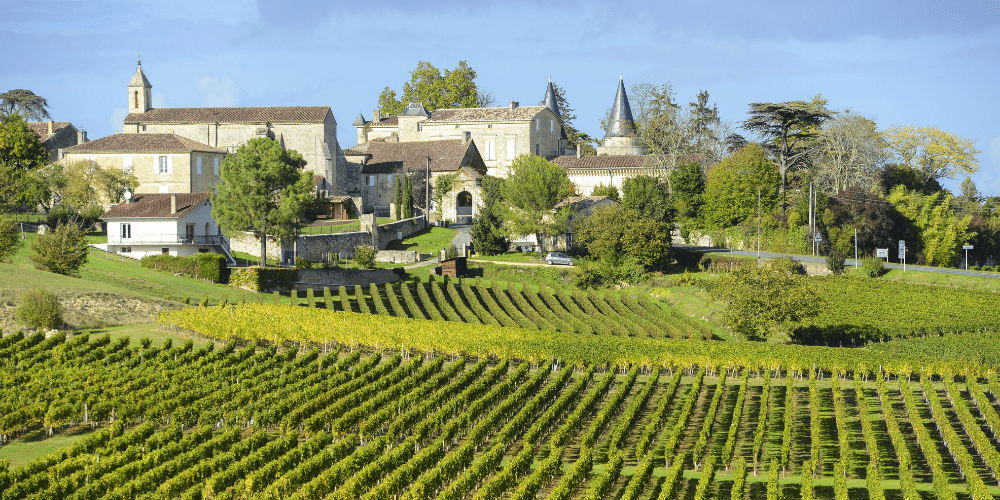 Discover the famous village of Saint-Emilion, take in the hilly vineyards and visit two beautiful châteaux. As soon as you arrive in Saint-Emilion, you will visit an authentic and charming family-run estate where you will feel the intimacy and authenticity of a private château which has been run by a passionate family for generations. Here, you will join a wine tasting class and become a wine expert in 20 minutes! Then, you will visit a Great Classified Growth estate and be impressed by the attention to detail and the perfection with which wine is made. Enjoy a guided tour of the village before going back to Bordeaux.
Enjoy a wine tasting tour at two beautiful châteaux in Saint-Emilion when you book with Winerist today. Price from £78, $104 and €94.

---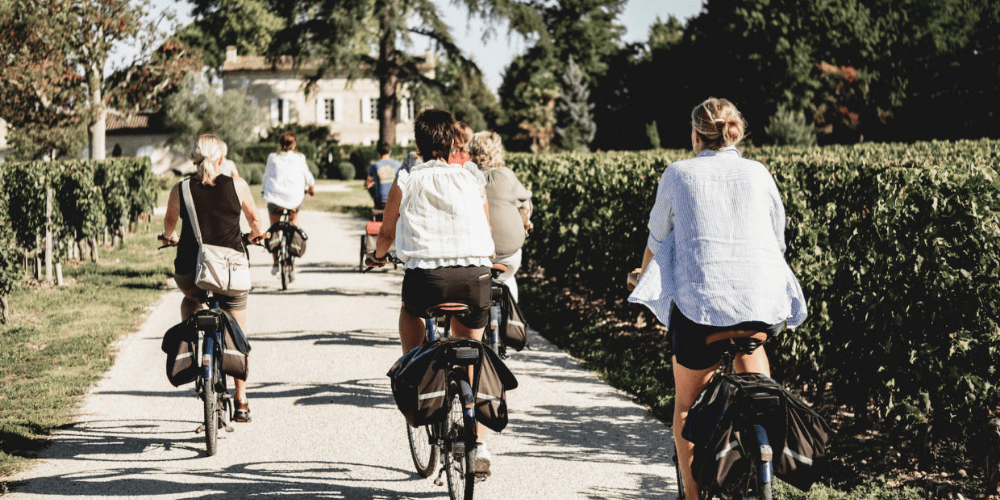 Enjoy a unique e-bike wine tasting tour through the scenic UNESCO heritage region of Saint-Emilion and visit some of the most famous vineyards in the world. After a 20 minute ride through the 'back paths' in the vineyards, you will reach your first château. Here, you will spend an hour learning more about the winemaking process and its history before having the opportunity to taste several different wines and vintages. Lunch will be a delicious French picnic, followed by a second tour and tasting at another prestigious château.
Explore Saint-Emilion when you book this wine tasting tour with Winerist today. Price from £121, $161 and €145.

---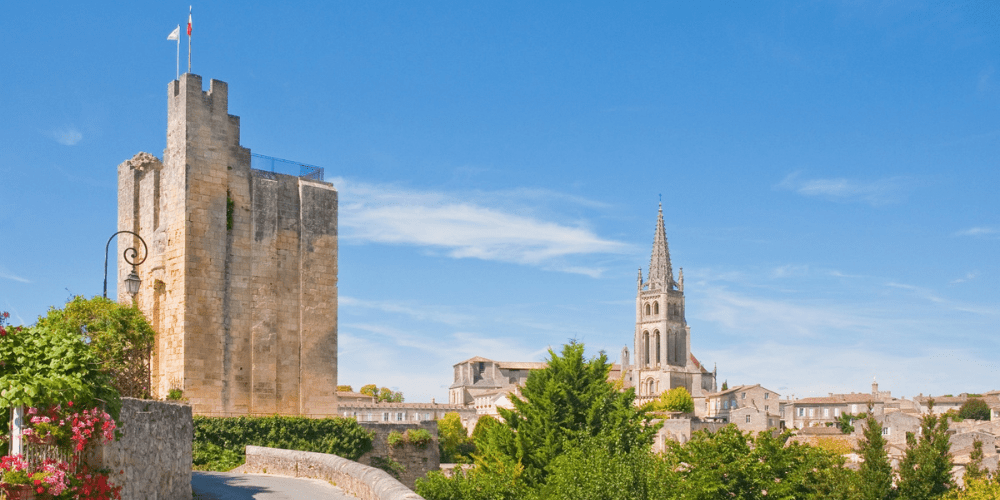 After a short drive among the vineyards of Saint-Emilion, reach your first stop at a selected Grand Cru Winery. A local guide will go through the winemaking process of one of the world's most delicious wines. A second château is on your programme in the morning and you will participate in a guided wine tasting. In the afternoon, you will visit the gorgeous village of Saint-Emilion. Here, you will enjoy a short walking tour taking in important historical sites. Following the village tour, it's time to explore Saint-Emilion on your own!
Discover Saint-Emilion with this wine tasting tour when you book with Winerist today. Price from £112, $150 and €135.

---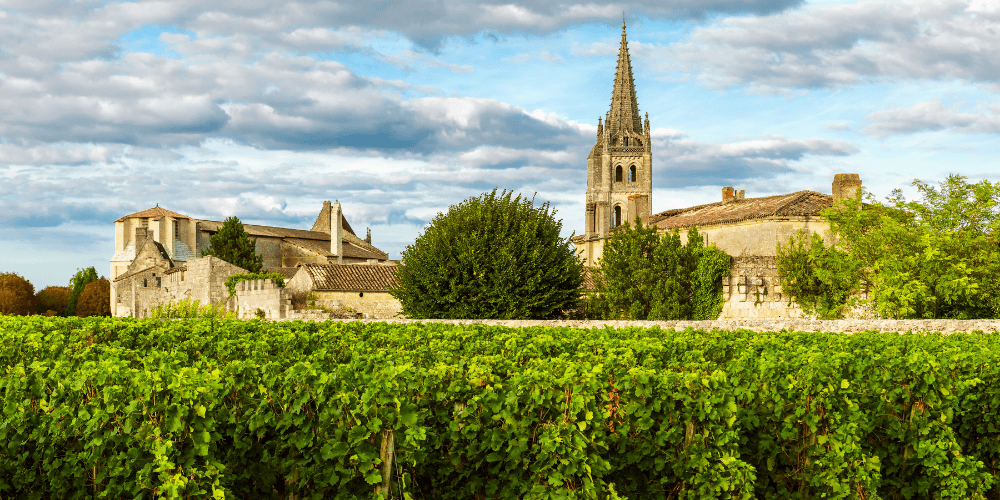 With this private wine tasting tour, you will have the chance of visiting three châteaux from the famous terroir and the superb medieval village of Saint-Emilion. You can take an excellent tour of the underground city including the monolithic church and Emilion's hermit cave! You will also have time to visit the fascinating medieval town and its cobbled streets and pass through Pomerol where Bordeaux's most expensive wines are found.
Interested in spending a private full day wine tasting tour in Saint-Emilion? Book with Winerist today. Price from £200, $267 and €240.

---
There can be no better place for a wine tasting holiday than Saint-Emilion. This world-famous Bordeaux appellation has been producing wine for more than 2000 years and is home to over 800 wine producing châteaux. You're spoilt for choice when it comes to wine tasting experiences! The diversity of the terroir and unique microclimate, combined with exceptionally talented winemakers produce complex, rich red wines that command high prices internationally.
Explore the nearby wine regions by checking out our guides to the 5 top wine tours in Bordeaux and the Médoc.