The most romantic day of the year is approaching. Those of you who are very much in love are trying to make it special and memorable and this always involves food and of course, wine.
With restaurants getting so busy, reservations are hard to make and tension is rising. How about trying something different this year? Away from the crowds, in the cosy atmosphere of your own home, but with no hassle of shopping, cooking (especially if you are not exactly hands-on in the kitchen!) and cleaning up?
La Belle Assiette's professional chefs offer you the perfect alternative to packed restaurant rooms without jeopardising the restaurant quality dining experience. With an excellent choice of special Valentine Day's menus collection to cater for every taste, it is easy to arrange a perfect meal with with your loved one whether you like seafood, are a meat lover or a vegetarian.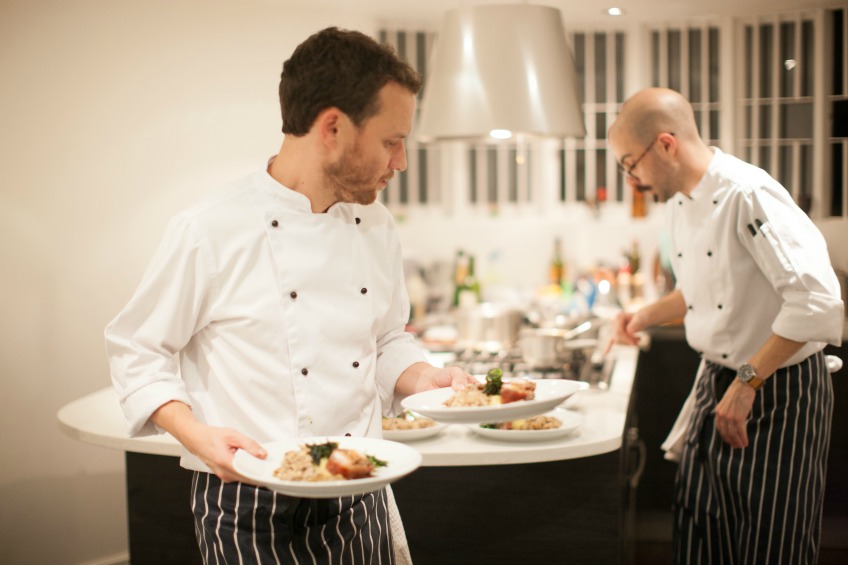 Italy is one of the most romantic countries in the world, so why not to choose this Venetian St Valentine's menu, for example, created by chef Gio Renzo Fioraso?
Aperitif and Appetiser
Starting with an aperitif cocktail of traditional Negroni (gin, campari and red vermouth), have an appetiser of slow-cooked wild boar cheeks with vegetables, accompanied by a glass of elegant Loacker South Tyrol Gran Lareyn with aromas of black fruit and vegetal undertones or refreshing and easy to drink Luna del Rospo Barbera.
Starter
Slowly move to a starter of handmade "Tortelloni" with Pecorino cheese and honey, served with Grana Padano cheese sauce and open a bottle of complex full-bodied Brunello di Montalcino or its little Sangiovese-based brother, charming and full of flavour Falco Rosso IGT Toscana. Both by Loacker Corte Pavone.
Main Course
A main course of beef fillet mignon, grilled asparagus, cherry tomatoes with roquefort and green peppercorn sauce would go well with a glass of Piedmontese delicate and velvety organic Barbaresco by Punset or Sicilian spicy and herbal Koros Red (65% Nero d'Avola, 35% Syrah) by Tenuta la Favola.
Dessert
And finally, why not to complete this perfect meal with a delicate and delicious handmade mille-feuille with fresh crema pasticcera, chocolate and blackberries cream and a glass of champagne to toast Saint Valentine! La Belle Assiette is offering a bottle of champagne to accompany your booking. Just use the code VDAYCHAMPW at the checkout when you book your dinner event.This offer is valid until the end of February anywhere across the UK.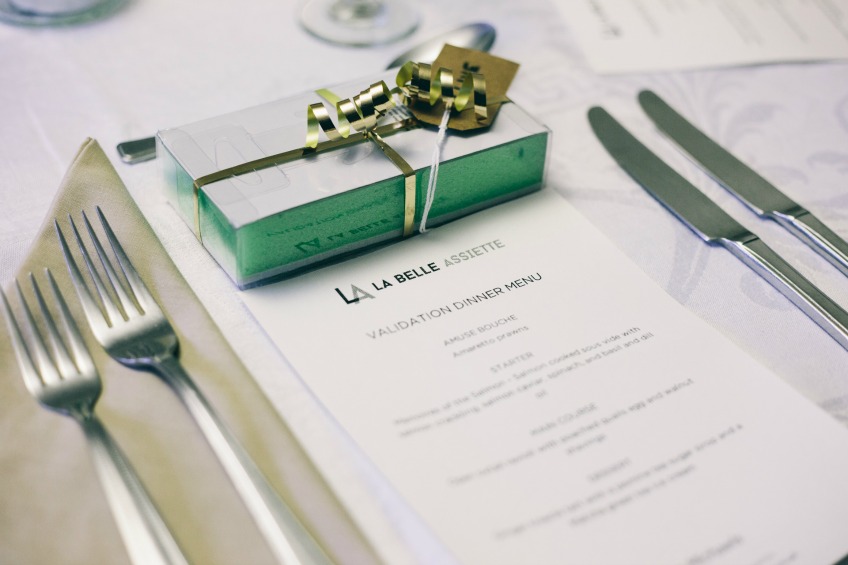 If these mouthwatering dishes helped you make up your mind about the 14th February arrangements, the process is easy: go to www.labelleassiette.co.uk, choose location, date and menu, pay online and La Belle Assiette will arrange the rest. The chef will buy all ingredients, cook, serve you at the dining table and clean up after the meal. And if you need any special arrangements, the chef will be happy to help.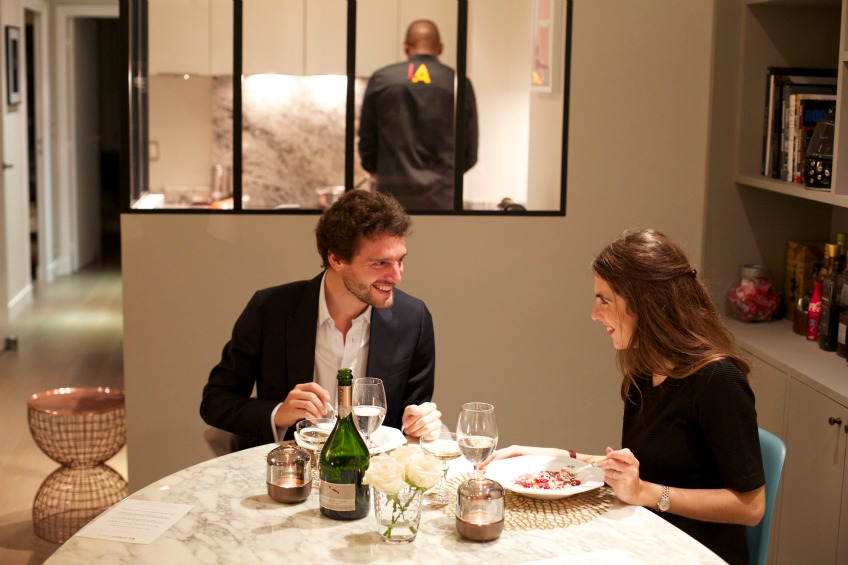 Protest St Valentine's? Do it in style!  
Whether you are a hopeless romantic or not, this day can be anyone's cup of tea! If you have not yet found this special someone to celebrate it with or just not into all the flowery-candy paraphernalia, what not to grab a few like-minded friends and order home a lovely restaurant dinner for a small company? La Belle Assiette's chefs can cater for all group sizes. With menus available from just £39 per guest and the option to split the bill in advance, hosting a Valentine's dinner party is easy. Have some wine and some fun together! After all, your friends are your loved ones too and this is a perfect opportunity to remind them!
If you would like to order wine to accompany your Valentine's dinner, Winerist offers two mixed cases of quality Italian wines, not available anywhere else in the UK. Whether you are an experienced wine lover or just getting into the exciting wine world, you can choose between the Connoisseur and Starter cases to complete your dining experience.
Light your candles, put on your favourite music and indulge yourself into the perfectly romantic atmosphere prepared just for you by La Belle Assiette and Winerist.
To order your perfect Valentine's dinner go to www.labelleassiette.co.uk.