There's no destination quite as romantic as Italy or a drink quite as celebratory as sparkling wine. And that's why we're inviting you on a journey through the most renowned sparkling wine regions of Italy and to discover one of the most famous sparkling wine and prosecco producers in the world. Come along for the ride…
Venice and the Prosecco Hills
No trip to Italy, and especially for Valentine's Day is complete without a stop in Venice. Renowned as one of the most beautiful and romantic cities in the world, Venice is the perfect place to enjoy a Valentine's Day weekend. Apart from an indisputably and effortlessly romantic trip down the canal on a gondolier ride, one of the best ways to explore the city is actually on a walking tour with a local foodie. Starting your day like the locals with an espresso our favourite tour will lead you to local markets, the most traditional of bars and gelaterias! Find out more here.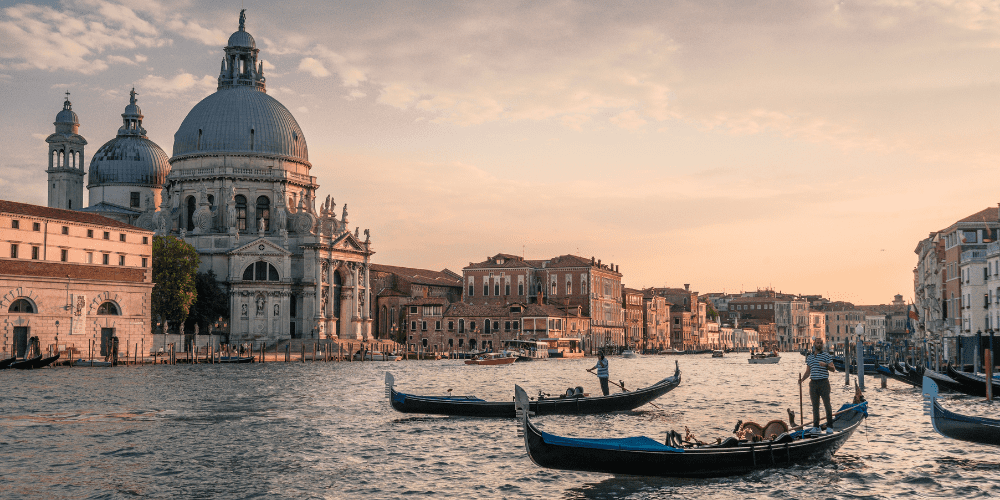 What else do we love about Venice? Well, it's just a short journey away from the Prosecco Hills! Prosecco is perhaps the most famous and renowned sparkling wine hailing from Italy and you'll be surprised by how quick and easy it is to reach the heart of the Prosecco wine country from Venice: just 1 hr by train! Any (wine) lover who makes a trip to Venice should embark on a journey to discover this wonderful wine region.
Located in Veneto, the leading wine-producing region of Northern Italy, the picture-perfect vineyards and plains of Prosecco wine country stretch from the border with Friuli to the village of Valdobbiadene. Wine has been produced here since ancient times when the presence of Pucino was reported, a wine loved by Romans for its therapeutic properties.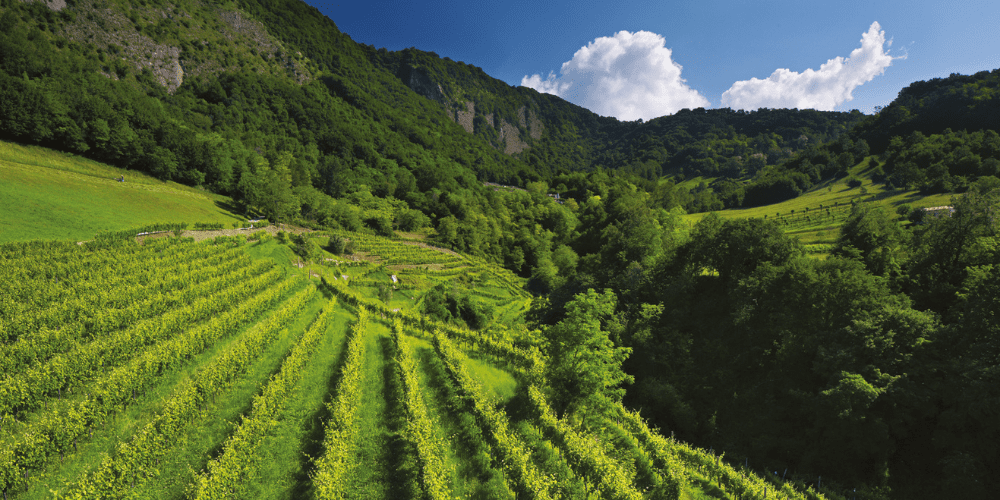 Prosecco was historically made from the self-named prosecco grapes, then officially renamed glera grapes to avoid confusion between the wine and the grape. It's produced following the Charmat process, or metodo italiano, where a second fermentation takes place in pressurised tanks rather than in bottles, for between one to six weeks. Originally, Prosecco was only slightly fizzy, today it's fully sparkling and brut. Produced for enjoying alone, their fruity flavour has also made them popular as part of Venice's famous Bellini cocktail where it's mixed with peach juice.
Among the wineries gracing the hills of Prosecco country is the world famous Bottega S.p.A. If the name doesn't instantly resonate with you then we're sure the beautiful, lustrous and gleaming metallic bottles that stand out like a shining star in shops like Selfridges, Harrods or as you glide past a duty free shop at airports around the world will!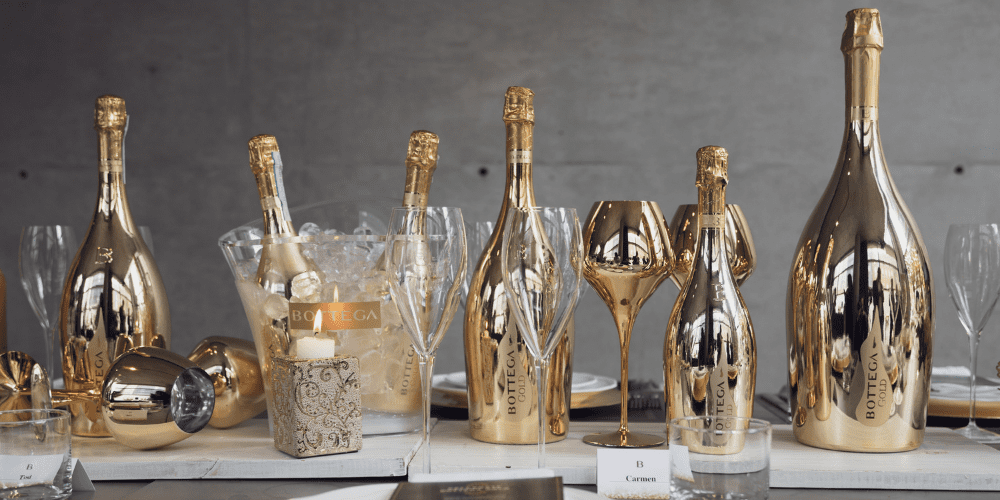 Despite its modern appearance and contemporary bottle design, Bottega S.p.A has been producing wine for over 400 years with multiple accolades to its name.
Bottega was founded in Bibano di Godega, between the Venice lagoon and the Dolomites, and its estate is located in a beautiful 18th-century farmhouse surrounded by organically-grown vineyards, within the Prosecco DOC production area.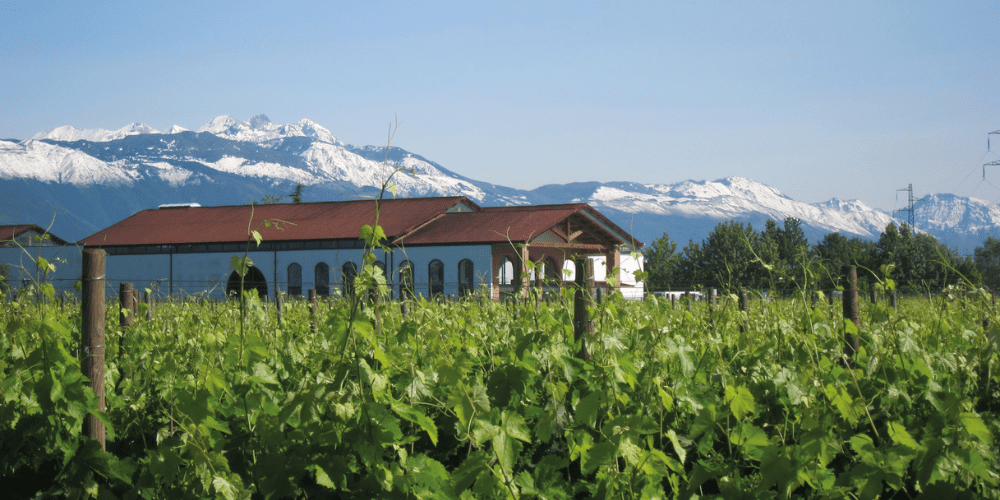 Connection with the terroir and sustainability are at the core of Bottega's production processes and every single bottle is monitored with artisan care and attention to detail. Their ongoing search for innovation and sustainable methods is reflected in the excellence of their wines.
Beyond the Prosecco Hills, Bottega S.p.A also produces wine in other areas of Italy including in Lombardy where our favourite pick for celebrating Valentine's Day is produced!
Visiting the Bottega winery
There's nothing quite like understanding a region and its history and culture than by visiting a winery. The Bottega estate welcomes guests every Monday to Friday and a tour of their beautiful winery and vineyards will give you an in-depth understanding of the passion and care they put into producing their premium wines and spirits.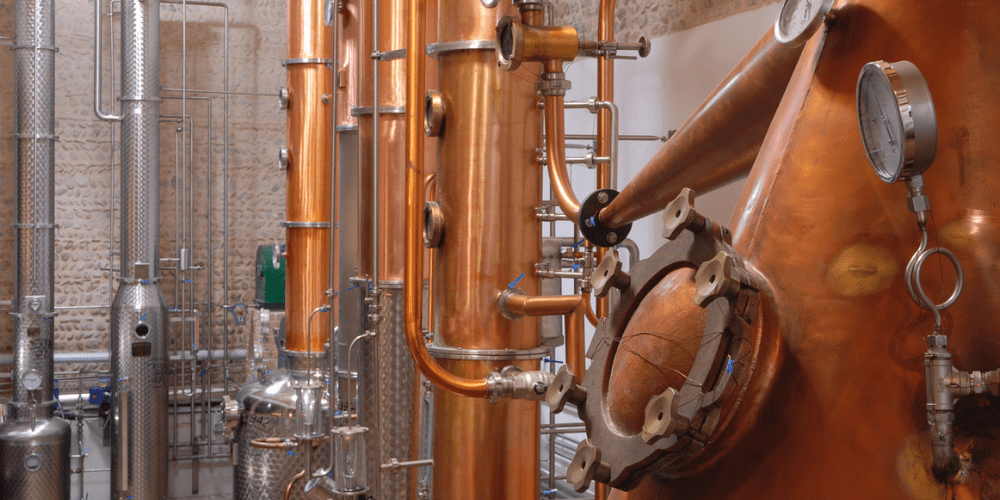 To organise a trip to the Bottega S.p.A winery, get in touch and we can arrange the perfect experience for you.
Lombardy
Our journey through the best Italian sparkling wines takes us from Venice and the Prosecco Hills on to Lombardy. Many of you will know of the wine producing area of Franciacorta which has been producing sparkling wines since the 1970's and achieved the status of DOCG in 1995. It comprises about 3,000 hectares of vineyards, covering the scenic rolling territory south of Lake Iseo and between the UNESCO world heritage sites of Brescia and Bergamo.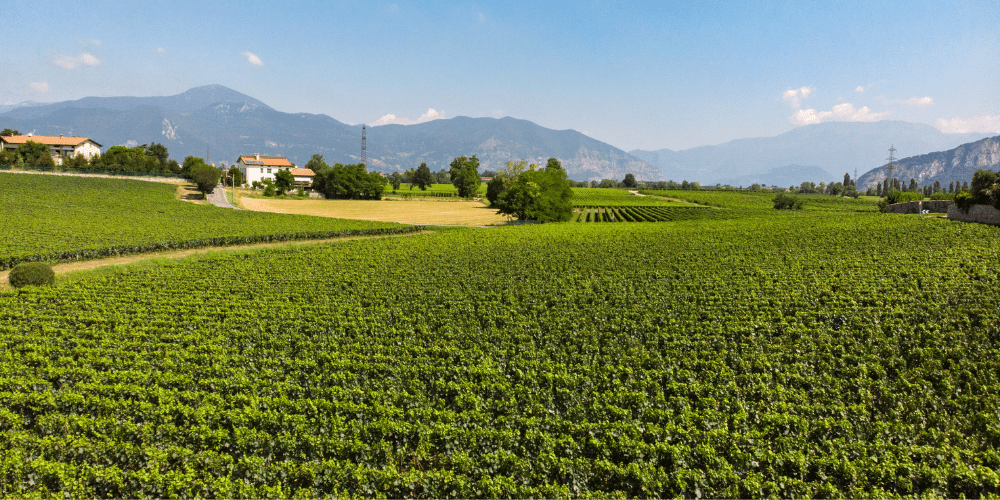 Moving south-west from Franciacorta you reach Lombardy's Pavia province. Home to Oltrepò Pavese, it has a wine-making history dating back to 40 BC when the Greek Strabone referred to this region as filled with 'good wine, hospitable people and very big wooden barrels'.
On the right bank of the Po River in the south of the Lombardy region, extends a land of gently sloping hills characterised by extremely favourable climatic and geomorphological conditions for growing grapes. It has a temperate climate with a high temperature range, dry in the winter and breezy in the summer. The soil is sedimentary with marl made up of equal parts of limestone and clay. It is here that Bottega S.p.A produces the amazing and perfectly romantic Bottega Rose Gold.
The Bottega Rose Gold
Bottega Rose Gold is a Brut rosé sparkling wine obtained through the vinification of Pinot Nero grapes. This multi-award winning sparkling wine is produced using a wonderfully precise and careful process which includes a manual selection during harvest, a second fermentation according to the Martinotti method in cuve close at 14 °C with the addition of selected yeasts, and a period in the cellar.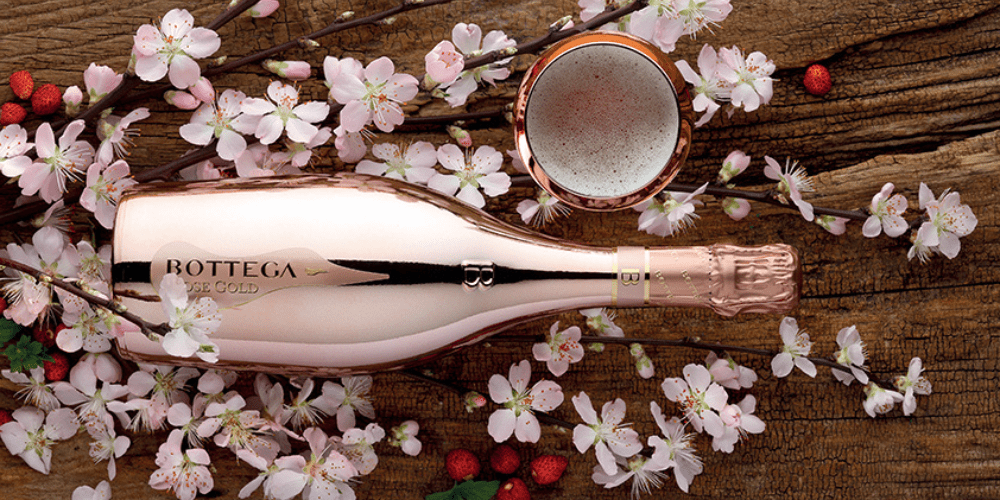 The result is a beautifully elegant fruity and floral sparkling wine, rich in berries, currants, and wild strawberries on the nose. It's soft, fresh and elegant with a pleasant and persistent aftertaste. 
If the taste alone wasn't so excellent, then the beautiful pink hue of the wine and the lustrously elegant rose gold of the bottle would be enough to make it the perfect toast for Valentine's Day. It pairs excellently as an aperitif, and with vegetarian and fish dishes such as sushi and shellfish as well as with white meats and cheeses. 
Where to buy: This beautiful wine is available to buy in the UK at Ocado (£26.00) and Selfridges (£24.99), in the US at Bottega USA ($39.90), and in countries across the world at wine-searcher.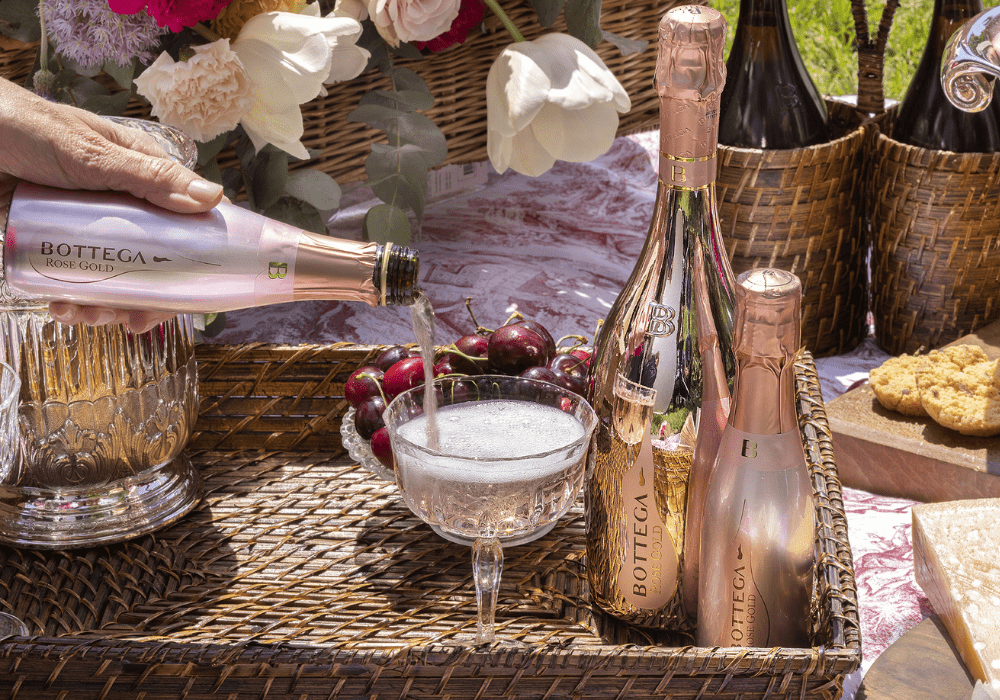 We hope you've enjoyed our journey through Italy's sparkling wines and we wish you a Valentine's Day full of love and, of course, Italian bubbles!
For more information on visiting Italy's sparkling wine regions check out our tours of Lombardy, the Prosecco wine region and Veneto.
---