There is no shortage of things to do in Bordeaux, a region known for its wine and the extensive vineyards in the surrounding countryside. But there is no need to leave the city to discover the great world of wine. Take advantage of the city's fascination with the divine nectar and visit one or more of the 10 best wine bars in Bordeaux.
1. Aux Quatre Coins du Vin

A local favourite, Aux Quatre Coins du Vin can get very busy, but is well worth braving the crowds. With a range of about 40 wines available by the glass (tasting pour, half glass or full glass) via Enomatic machines, this is one of the largest wine selections in Bordeaux. With prices ranging from 3 to 30 euros and excellent appetizers, there is something for everyone –  8 Rue de la Devise, Bordeaux 33000, +33 (0)5 57 34 37 29.
2. Le Boutique Hotel Wine Bar

Photo Credit: Le Boutique Hotel Wine Bar
A small and cosy bar in the lobby of a Boutique Hotel in the city centre, this wine bar is a great experience for the adventurous wine lover. Here also the waiters don't offer you a menu, rather they ask what type of wine you prefer and bring you a bottle with a hidden label. You can then taste and attempt to discover the varietal, vintage and production area, which isn't always even in France – another reason why it makes the cut for being one of the best wine bars in Bordeaux. In addition, the bar offers tapas and deli plates as well as a garden seating area for the warm summer months – Le Boutique Hotel Wine Bar, 3 Rue Lafaurie Monbadon, Bordeaux 33000, +33 (0)5 56 48 80 40.
3. Max Bordeaux Gallery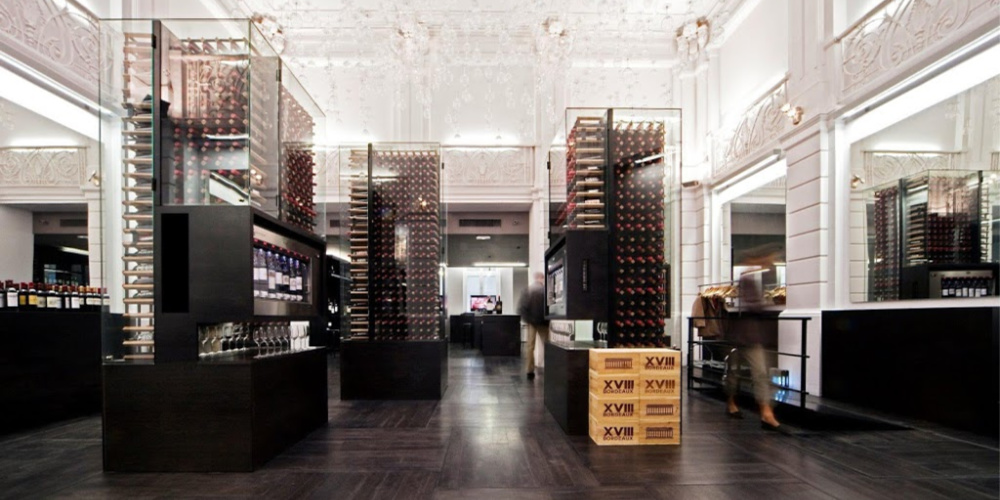 Photo Credit: Max Bordeaux Facebook
The Max Bordeaux Gallery is as much a wine museum as a wine bar, with additional locations in Asia. But it is an amazing place to discover the Grand Crus and the top Bordeaux wines by the glass from Enomatic. In one sitting you can discover Chateau Margaux and Chateau Yquem, but be prepared to pay the First Growth prices. In addition, the Sommelier offers small intimate seminars in both English and French that highlight the difference of the various appellations, but you have to book in advance. Beware the bar closes early (8 pm) so it is another early afternoon location – Max Bordeaux, 14 Cours de l'Intendance, Bordeaux 33000, +33 (0)5 57 29 23 81.
4. CIVB Le Bar a Vin
The Conseil Interprofessionnel de Vin de Bordeaux (CIVB), is a governmental organisation that represents and manages Bordeaux and all of the appellations within the region. The wine bar offers a selected menu (that frequently changes) and represents the wide range of Bordeaux best wines (Cremant, dry and sweet whites, Left and Right Bank reds, Classified Growths, Cru Bourgeois) at incredible prices. In addition, they offer small deli plates, foie gras and a chocolate sampler. If you are new to Bordeaux and Bordeaux wines this is a great first stop, but beware of the long lines and go in the early afternoon – CIVB Le Bar a Vin, 3 Cours de 30 Juillet, Bordeaux 33000, +33 (0)5 56 00 43 47.
5. Le Point Rouge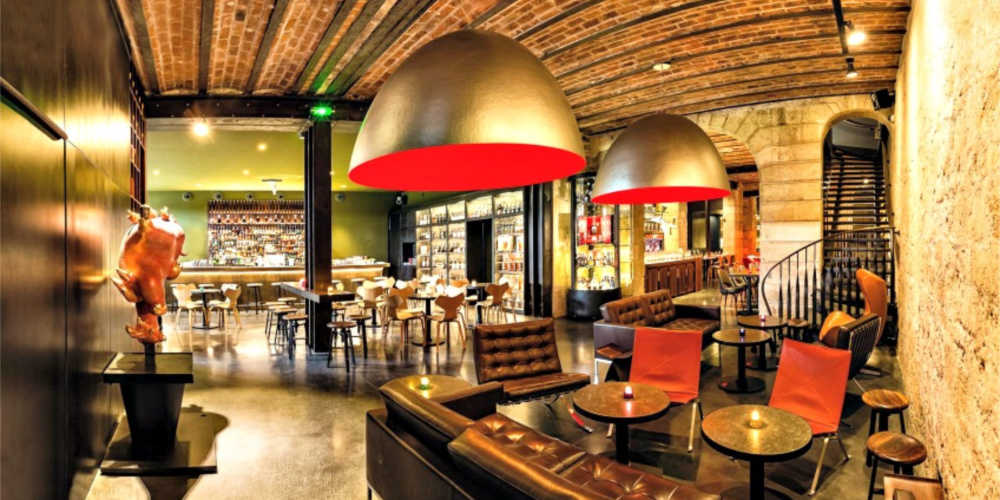 An elegant escape hidden underneath Bordeaux, Le Point Rouge is home to plenty of world-class wines, classic and creative cocktails, and tasty tapas. Their wine selection is impressive, numbering over 1000, and spanning each and every wine-producing country in the world. If you're looking for the best of Bordeaux wines, you've chosen landed on a goldmine. While the list seems intimidating, the expert advice from Le Point Rouge's sommelier will make choosing your new favourite a breeze. – 1 Quai de Paludate, 33800 Bordeaux, +33 (0) 5 56 94 94 40.
6. The Wine Bar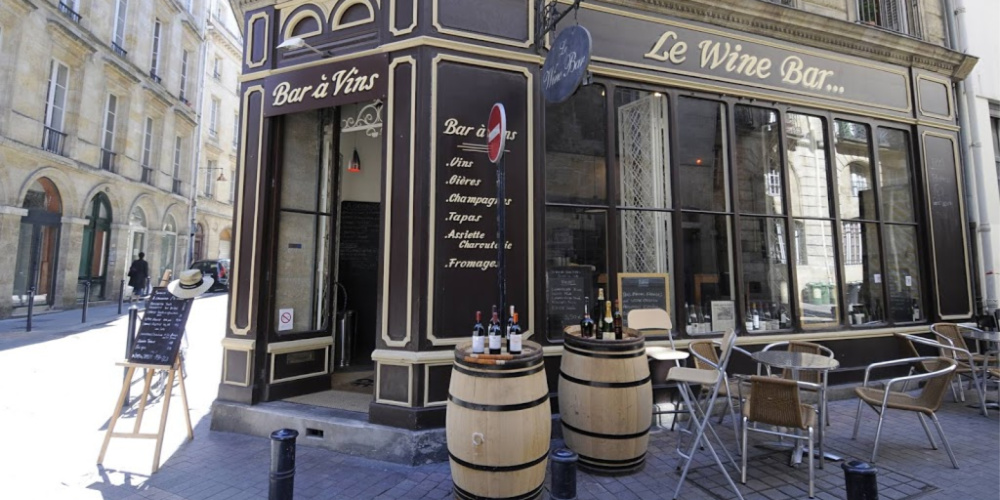 Photo Credit: The Wine Bar Facebook
Situated in the heart of the historical district of "Saint Pierre", the Wine Bar is a unique place in Bordeaux. In a warm bistro atmosphere, this authentic wine bar is an essential port of call for wine lovers, with its original selection 340 wines (87 Bordeaux+ 88 wines from France, 87 Italian wines, and 76 wines from all over the world).

Make the most of this top Bordeaux wine bar and enhance the selection of tastes and aromas when you pair your wine with Italian cheeses and delicatessen and regional French products. – 19 Rue des Bahutiers, 33000 Bordeaux, +33 6 76 00 50 5.
7. La Ligne Rouge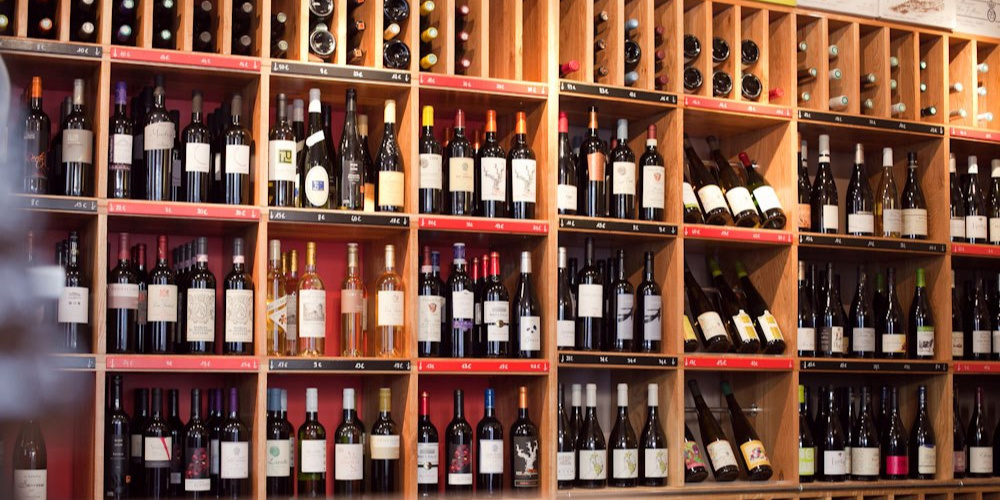 Photo Credit: La Ligne Rouge Facebook
Located at the foot of the door Cailhau, gate of the city of Bordeaux historic monument, "La Ligne Rouge" (Red Line) offers more than a hundred references from France and the rest of the world. Pair your glass of wine with charcuterie, cheeses and cakes. – 6 rue de la Porte Cailhau, 33000 Bordeaux, +33 (0) 9 83 55 18 64.
8. Secret d'initié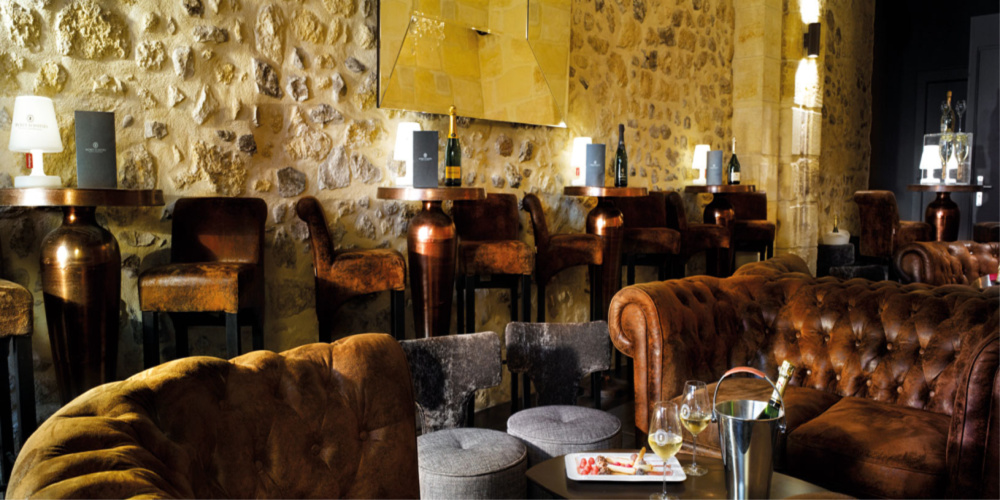 Photo Credit: Secret d'Initiés Facebook
Secret d'initié is a new concept in the heart of old Bordeaux. This champagne lounge welcomes you in a warm and intimate atmosphere to discover more than 20 references by the glass and more than 80 to the bottle, including some in magnum, Jeroboam or mathusalem. Assortments of regional and high-end products are available: caviar, cheese plates, champagne biscuits and more. – 10 Rue Parlement Sainte-Catherine, 33000 Bordeaux, +33 (0) 5 56 44 54 42.
9. L'Oenolimit
Launched at the initiative of Olivier Raynaud and Mathieu Oudot, L'Oenolimit offers a fine selection of wines from France and elsewhere. The cellar, previously an old is located in the heart of old Bordeaux, at the entrance of the Place Fernand-Lafargue. Enjoy a glass or a bottle of wine accompanied by tapas and charcuterie at one of the best wine bars in Bordeaux. From time to time, exhibitions and concerts come to enhance the place. – 2 Rue des Ayres, 33000 Bordeaux, +33 (0) 5 57 88 34 19.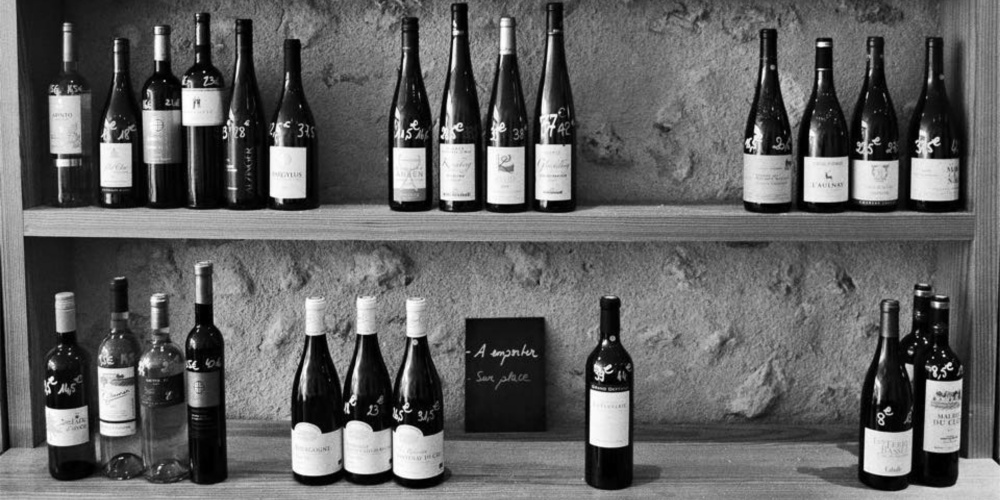 10. Le Millésime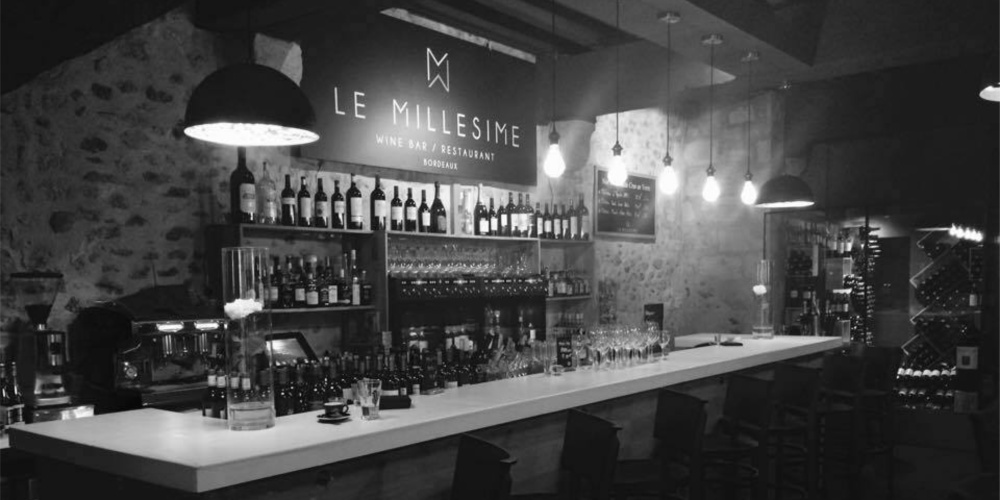 Photo Credit: Le Millésime Facebook
Located in the historic heart of Bordeaux, 20 meters from the Place de la Bourse, Le Millésime is a new concept of wine bars and restaurants in Bordeaux which offer tastings of great wines with more than thirty references mainly from Bordeaux, Burgundy, Rhone and Loire valleys, not to mention Spanish and South American wines. Accompany your wine by a wide variety of Tapas made from fresh produce from the south-west and Spain markets. – 4 Rue du Puits Descujols, 33000, Bordeaux, +33 (0) 5 56 30 05 38.
More Wine Bars in Bordeaux
1. Located just down the street from the Wine Museum in Chartrons, Verre o Vin is a small local bar with an amazing offering of the best Bordeaux wines and more. Carved into the historic limestone buildings of the city's ancient wine district, Verre o Vin offers both bottle service and wines by the glass served from Enomatic machines. There is also a small but high-quality menu of farm-to-table deli plates and regional items, like foie gras, to accompany your tasting – Verre o Vin, 43 Rue Borie, Bordeaux 33300, +33 (0)5 56 02 52 09.
2. About a block down the street from Verre o Vin, Le Bois dit Vin offers an entirely different wine experience. Offering tapas and an ever-changing Bordeaux focused wine list, Verre o Vin is dedicated to helping you discover what the region has to offer. The friendly bar staff will ask you what style of wine you prefer (fruity red, sweet white etc.) and help you to discover a similar Bordeaux style at a reasonable price – Le Bois dit Vin, 138 Rue Notre Dame, Bordeaux 33300, +33 (0)5 56 02 20 60.
3. Located on the Garonne Riverbank, the Bistro du Fromager is part wine bar, part cheesemonger. With a small patio seating outside you can enjoy the Bordeaux weather or you can head inside to enjoy the modern ambiance and the rich cheese smell. This excellent Bordeaux wine bar offers an amazing selection of reasonably priced wines by the glass, a cellar of fun bottles and fun cheese plates, this is a great place to discover the art of wine and cheese pairing – Bistro du Fromager, 73 Quai des Chartrons, Bordeaux 33000, +33 (0)5 56 98 17 08.
4. A tiny location in the heart of the Bordeaux city center, Bô Bar is a great place to enjoy a glass of wine outside in the heart of the bustling Place Saint Pierre. With a focus on natural wines from around the world, this is another wine bar that sets out to help you discover something new based on your taste preferences. Because of licensing issues, you have to order food to go with your wine but you can opt for the 1 euro snack plate – Bô Bar, 8 Place Saint Pierre, Bordeaux 33000, +33 (0)5 56 79 38 20.
5. Another gem perched in Chartrons, La Conserverie Converserie is part wine bar, part wine shop and part specialist food retailer. A simple rustic space, this shop is lined with wooden shelves stocked with good food and good wine. Themed nights (Beaujolais Nouveau, Argentine Night, etc) and Sunday Brunches offer opportunities to discover regional specialities. Linger here to chat with locals and experience true French hospitality – La Conserverie Converserie, 18 Rue Notre Dame, Bordeaux 33000, +33 (0)5 56 81 49 17.
6.  With a wine list that changes frequently, Wine More Time is a wine store, a wine bar and a temple to all things wine. Offering a wide range of French wines at reasonable prices, the bar also offers a unique selection of beers and spirits as well as deli plates. With its dedicated tasting space, they offer specialised wine courses and planned tastings and can organize private events – Wine More Time, 8 Rue Saint James, Bordeaux 33000, +33 (0)5 56 52 85 61.
Discover more about Bordeaux in the following articles: