Spring has sprung! Hurrah! We've made it through another murky English winter (give yourselves a well-deserved pat on the back) and now birds are singing, lambs are leaping, everyone is stocking up on enough Easter chocolate to feed five thousand and humanity as a whole is starting to feel a bit more chirpy.
The change in seasons, of which the Easter Bank Holiday is the oft-regarded herald, is always accompanied by a much-anticipated change in the wines we're drinking. The warm, comforting reds that see us through the winter months are retreating peacefully to the cellar, with a whole host of lighter, fresher bottles awaiting as the spring sun shines. Some of our very favourite wines are at their best during this, the most optimistic and energetic time of year … so without further ado, here's a rundown of some of the best bottles that your wine rack simply cannot do without this Easter and Spring.
The Whites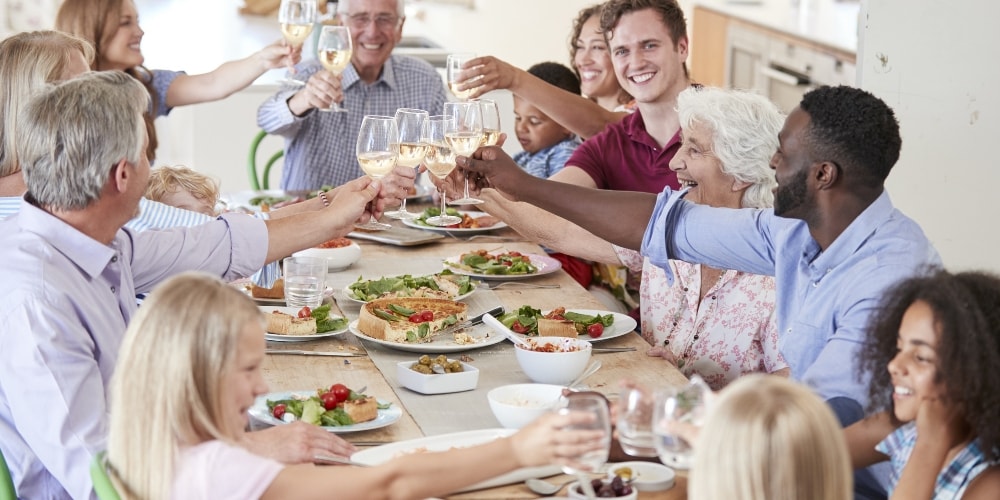 There's no doubt that by the time Easter comes around, our palates are saturated and sleepy from all that wintry red – the tastebud equivalent of dozing by the fire. So, it's time to wake them up! We need energetic, zingy whites and we need them now!
Looking past but not forgetting Pinot Grigio and Sauvignon Blanc … a taut, tense, tantalising Chablis from the most northerly appellation in Burgundy is a great place to begin. Made from the Chardonnay grape, Chablis wines are renowned for their steely edge and high acidity. As the evenings get lighter, so does our food, and Chablis is a fabulous match for springtime seafood and salad starters and vegetal mains.
However, if your tastes are less steel and more fruit, why not venture further into Europe – start with a Muscadet from the Loire Valley, 100% Melon de Bourgogne, refreshing, dry and even slightly salty on occasion. Stop off on the northern coast of Spain with an Albariño, one of Spain's iconic white grapes, its peachy, almond scented notes at their best from the Rias Baixas region … then about turn and venture up France's Mediterranean coast until you hit the Languedoc and find yourself in the territory of up-and-coming Picpoul de Pinet. The ultimate pairing for seafood, this wine's crispness and scintillating citrus aromas (Picpoul literally translates as 'lip stinger', giving you an idea of what to expect in terms of pure zinginess) are the perfect way to perk up your palate, and white meat in rich cream or butter sauces!
The Reds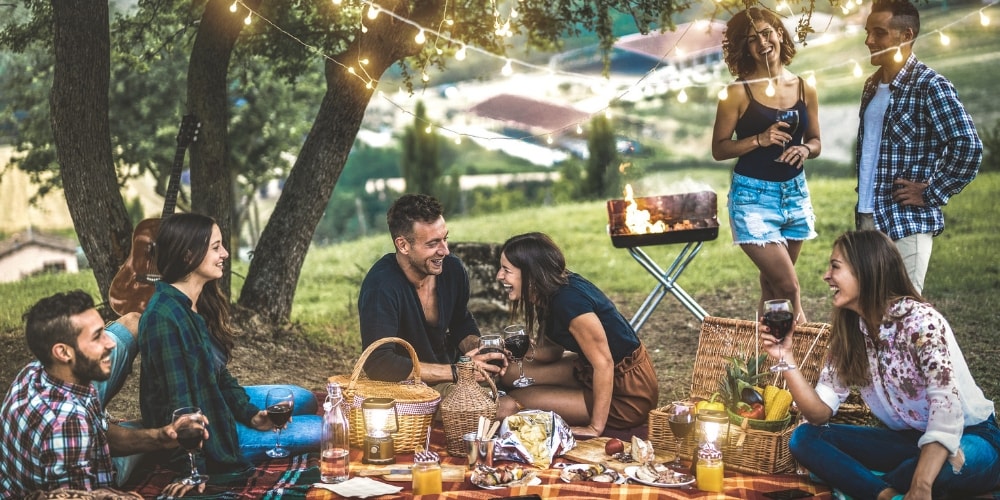 Now we may possibly have to rework our previous sweeping statement about putting reds to bed. Some reds are in fact are absolutely perfect for this time of year– we need something to sip with all those Easter eggs, after all! The clear winner in the spring red wine stakes is undoubtedly Beaujolais, the region nestling at the very bottom of Burgundy that's well-known for its eminently drinkable, low-tannin reds. The Beaujolais grape is Gamay, which produces a plethora of perfectly pale red wines which are ideal for spring drinking.
Lively acidity and low, mellow tannins make Beaujolais wines a great match for a roast dinner on Easter Sunday, or a cheeky treat as you work your way through the inevitable pile of Easter chocolate that awaits afterwards. The best examples hail from a small number of designated Cru areas, including Fleurie, Morgon and Moulin-à-Vent, and deliver delicate flavours of raspberry, cranberry and sometimes even banana and bubblegum (yes, really!) thanks to the carbonic maceration technique used in the winemaking process.
Failing Beaujolais, choose any half-decent Burgundian Pinot Noir (upwards of £15 – £20 normally ensures you a decent drop) and you won't go far wrong with red meat dishes!
The Pinks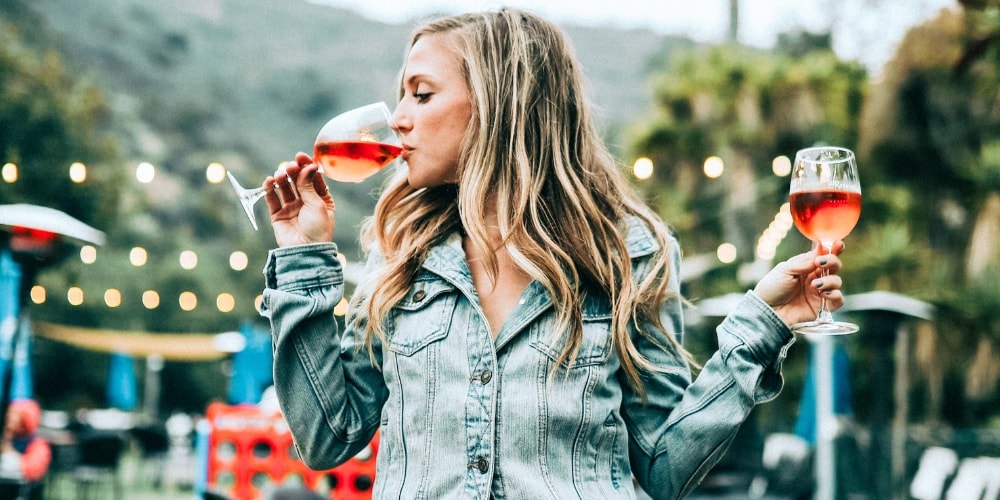 The rise and rise of rosé in recent years has been exponential, and now the pink stuff in every shade imaginable is one of the trendiest wines to grace our tables. What better way to herald the arrival of spring than with a beautiful, blushing glass of loveliness? There's a plethora of rosés out there to choose from, sweet to dry, deep fuchsia pink to the most delicate, ladylike blush … in our book, though, a classic Provence rosé is unbeatable. This French region is globally renowned for the quality of its pink wines, with everyone from serious winemakers to A-list celebrities getting in on the act – Brad Pitt, Angelina Jolie and Jon Bon Jovi all own vineyards here (Bon Jovi's Hampton Water rosé was in fact placed 83rd on Wine Spectator's Top 100 Wines of 2018, no mean feat indeed!)
There are some fabulous rosé brands out there doing incredible things, and these wines are perfect as an aperitif or even as an accompaniment to a cheeky Easter barbecue, if you're feeling ready to brave that slight chill in the air and tempt the Bank holiday weather fates! Try Miraval (you'll know it by the distinctive voluptuous bottle), English-owned Mirabeau, or if you're feeling spendy then Whispering Angel or one of the several editions from Château Minuty are just what the doctor ordered.
The Fizz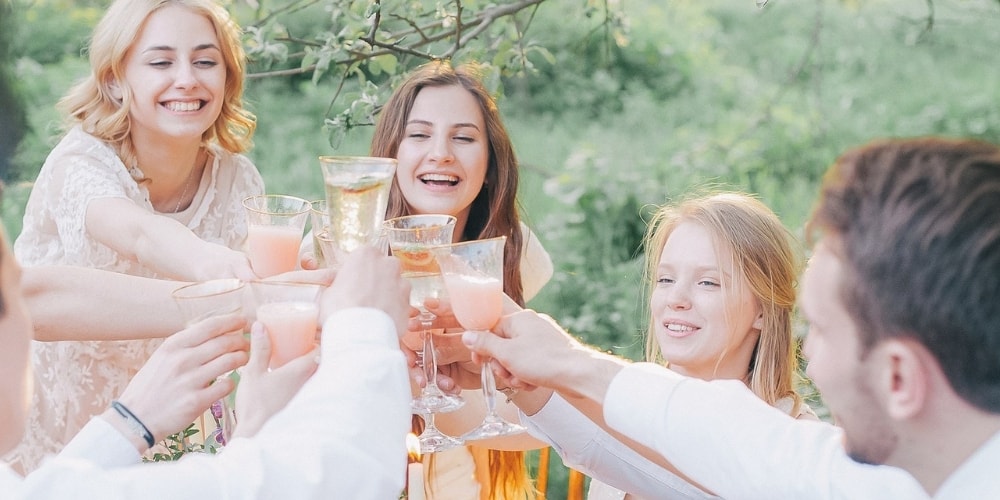 Last, but certainly not least. … fabulous fizz in all its forms! As we've already discussed, the season of renewal is definitely the best time to try something new, and so why not put those old favourites aside for just a moment and broaden your sparkling wine horizons? There are so many amazing lesser-known sparkling wines being produced all around the world, and whilst they might lack the kudos of the wines of Champagne or the Prosecco region, that's certainly not to say that they're lacking in anything else!
For example, we all think of Prosecco as being Northern Italy's best sparkling export, but have you ever encountered Asti? This fizzy white is produced in Northern Italy's Piedmont region (also home to Barolo and Barbaresco, so you are guaranteed that these winemakers seriously know their stuff) and has all the sweet fruitiness of Prosecco but without the price tag. Make sure your bottle is labelled DOCG to ensure a lovely drop. If France is more your thing, swap your champagne for a Crémant de Limoux from the southern Languedoc region – Chardonnay is blended with other white grapes such as Mauzac to produce a dry, wonderfully expressive fizz redolent with tropical fruit and spice to toast to all you love. Or, finally, the adventurous amongst you may just love one of the spanking New World sparklings that are becoming more popular by the day, with everywhere from New Zealand to Napa Valley producing wines to rival their European cousins. Intrigued? Start with a delectable sparkling Chenin Blanc from South Africa or an unusual Aussie sparkling Shiraz. Guaranteed to put a spring in your step and Easter bonhomie in your heart! Happy Easter, everyone!
---