It's a double whammy this week, with International Women's Day today, shining a light on gender pay gaps and equality and Mother's Day on Sunday, celebrating the love-fuelled sacrifices multitasking mothers make to ensure the world keeps turning. Being a team made up largely of awesome women at Winerist, and just about all of us mothers to boot, we are raising glass to all you amazing women out there with these little beauties, all made by other fantastic females…
The Aperitif White
Villa Maria Riesling, 'Private Bin' Marlborough 2017
RRP £10.95, Stockists: Majestic Wine, Wine Rack
A fantastic, modern style of Riesling. This surprised and impressed me: crystalline fresh, zippy lime, white flowers and lemon cream. It's like spring in a bottle! And a only 11.5% abv, this is a great one to crack when the sun (eventually) comes out.
Made by: Helen Morrison, Chief Marlborough Winemaker at Villa Maria.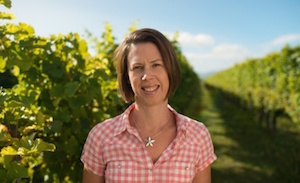 The Food Friendly White Wine
La Belle de Mai Saint Peray, Jean-Luc Colombo 2016
RRP £23.25, Stockists: Pennistone Court Wine Cellars, Hedonism Drinks
This stunning little Rhone white is a blend of 60% Roussane with 40% Marsanne: a classic white blend from this area. If you like your whites weighty, viscous and full of texture, you'll love this food-friendly wine with its white chocolate and fresh herb notes.
Made by: Laure Colombo, Winemaker at Colombo et Fille.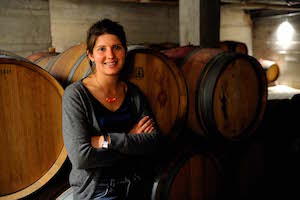 The Ravishing Rosé Wine
Joseph Mellot, 'Le Rabault' Sancerre Rosé 2015
RRP £22.60, Stockists: The Shenfield Wine Company, Refreshers, Park Lane Wine and Deli
When Sancerre is pink, it's made with Pinot Noir and this one by Mellot is a great mid-season rosé. Strawberries and cream can be a cliché but this is that in spades, only with a refreshing acidity and moreish mineral tang which balances the whole thing up beautifully. Will be great with cold cuts.
Made by: Catherine Corbeau Mellot, President of Joseph Mellot.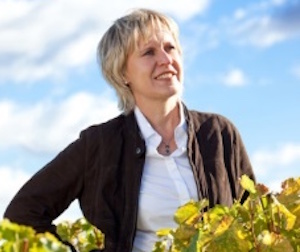 The Rollicking, Rich Red Wine
Nederberg The Manor Cabernet Sauvignon 2016
RRP £7.71 from uvinum.co.uk
A generous, fruit-driven Cabernet Sauvignon showcasing the sunshine with its ripe, smoky blackcurrant notes. A curl up by the fire wine or serve with a fat steak.
Made by: Andrea Freeborough, cellarmaster at Nederburg in Paarl. (Photo credit: Nederberg)
The Mother's Day Cocktail
At Winerist towers, we're discovering a real love for Bénédictine liqueur – or 'Bene' as we like to call it – in cocktails. If you enjoyed our Bobby Burns cocktail, then you'll love this recipe for the stonking Mombassa strawberry cocktail: the perfect start to the meal your mother won't have to make herself. We hope…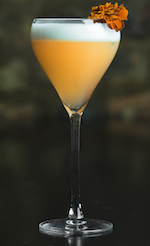 Ingredients for the 'MOMbassa' strawberry cocktail.
25ml Gin
20ml Bene
20ml Lemon Juice
30ml Rose Monin Syrup
1 Egg White
Sparkling Wine (to top up)
2 Strawberries
Method: Mash 2 fresh strawberries up in a cocktail shaker, then add all the other ingredients and shake without ice. Next, add some ice and shake again before straining into a chilled champagne coupe or flute. Top up with bubbles (we recommend finding an English sparkling wine), then garnish with fresh strawberries or a lemon twist.
If you're really feeling the love after tasting these delicious drinks, then why not treat your Mum or your own wonder woman to a Winerist Gift Voucher or a tasting tour of English wine in Kent? For more ideas for wine and food expereinces, see winerist.com.
Cin cin!