We at Winerist know that wine lovers enjoy nothing better than the discussion, appreciation, and of course consumption of our most beloved of beverages. We devour both information and countless lovely glasses of the good stuff in our quest for vinous enlightenment, forming passionate opinions and unshakeable beliefs based on our own personal tastes and those of the people around us. Which is why for many, a conversation about the relatively unknown Languedoc area might not immediately evoke the same vivid images that spring irresistibly to mind at the mention of certain other French wine regions. Rest assured, however, that this part of the French wine world can more than hold its own against its better-known cousins.
This expansive, exciting region sprawls languidly across France's sun-drenched Mediterranean coast, from Montpellier in the east to Carcassonne in the west, providing a home for some of the most varied, unusual and quaffable wines to be found anywhere in France – and indeed, the world.
The Bounteous Region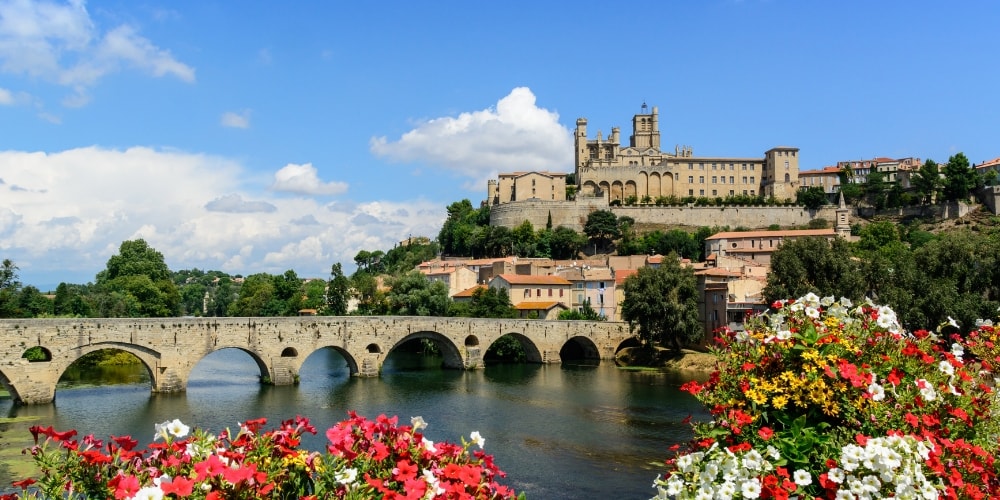 Whether or not you're familiar with the plethora of wines which hail from this region (more on that later), the Languedoc's viticultural credentials are undeniable. Statistically speaking, the Languedoc is usually combined with neighbouring Roussillon, with the overall Languedoc-Roussillon region producing a staggering one-third of all French wine. This statistic alone is impressive enough, but when you then realise that this equates to a rather mind-blowing 5% of all the wine in the entire world, you begin to understand the real scale of what's going on in the South of France.
What's more, all you lovers of a fun fact or two will be pleased to know that in numbers terms, the Languedoc-Roussillon's production figures amount to somewhere in the region of 1.36 billion (yes, billion) litres of wine a year. That's 1.8 billion bottles of wine, people! To really put that into context, the entire country of New Zealand only manufactures 290 million litres per year, a mere 20% of the total volume of wine produced in the single most prolific wine region on the planet.
Vines Rooted in History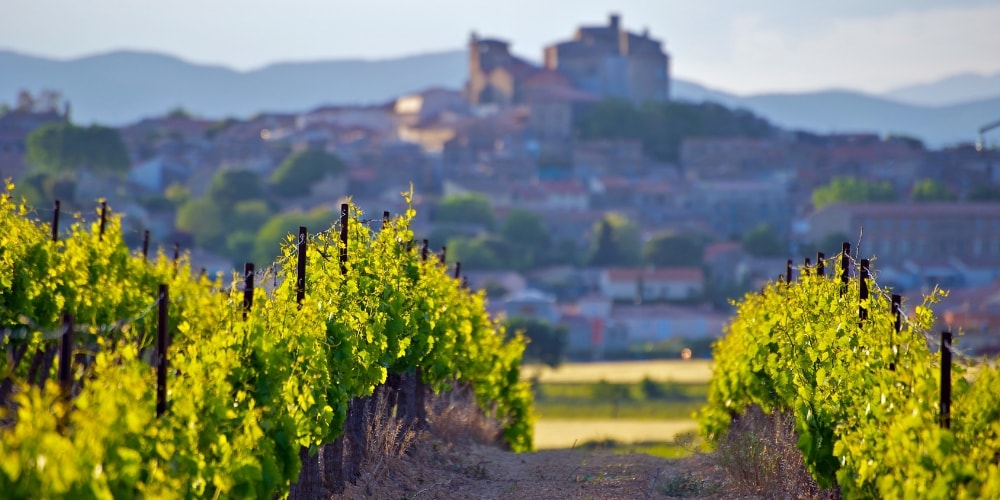 Make no mistake, though, there is so much more to the wines of Languedoc that the simple fact that there are … well, quite a lot of them. Like most French and indeed European regions, wine and history are fundamentally linked here in the most fascinating ways. The first vines were planted here by the Greeks in 5 BC, cultivated by the Romans, and witnessed hundreds of years of colourful history unfold as they thrived in the Mediterranean sun.
On that note, please forgive me whilst I indulge my inner history nerd for just a moment (or don't, as I have some fascinating things to tell you). The Languedoc actually didn't become part of France until the middle of the sixteenth century, when the French monarchy apparently couldn't think of anywhere else to try and conquer so turned their attention to the south coast. Previously, the area had been known as the County of Toulouse and had its own language – Occitan. Occitan, rather gorgeously, is classified as a Romance language, meaning that it evolved from a particular form of Latin and was the favourite language of poets and troubadours. It's very closely related to the Catalan language of northern Spain and is still widely spoken today. In fact, the very name 'Languedoc' derives from the French langue d'oc … or language of the Oc. Occitan. See what they've done there?! Isn't language a wonderful thing?
Quantity and Quality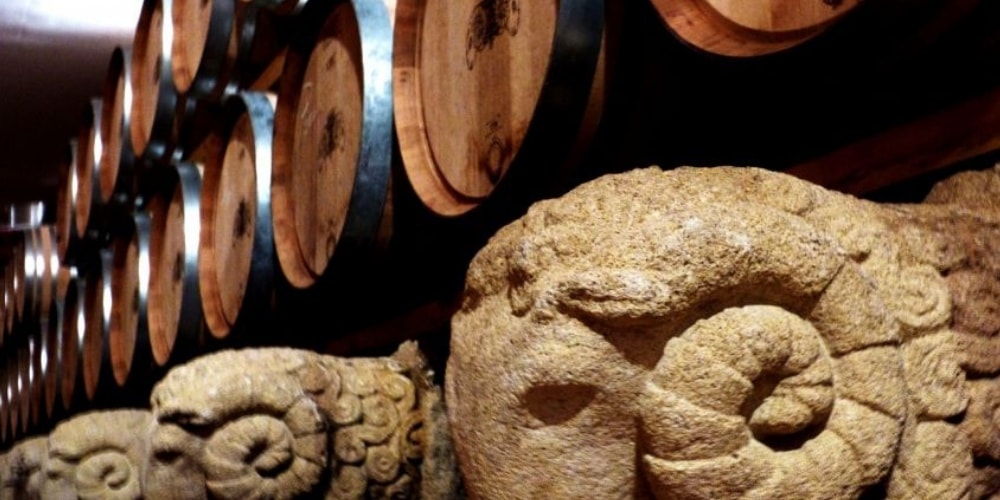 Anyway, I digress! Back to wine. The colourful, varied melting pot of cultures that defines this region of France of course extends to their most significant industry, with the result that almost anything and everything you can possibly think of from a vinous perspective can be found here. It's a melting pot of different grapes and styles … but, more on that in a moment.
Traditionally the region has struggled with a bit of an image problem; the name 'Languedoc' was for a long time synonymous with high-volume, mass-produced wines. This was largely due to the region's ability to produce bountiful volumes of grapes thanks to a fabulous climate – a long, dry growing season is created by those lovely warming influences from the Mediterranean Sea. Some grapes love to sunbathe just as much as we do, meaning that the different varieties of the Languedoc tend to thrive. Those yields often proved detrimental, diluting the characteristics of the grapes and creating wines which lacked in richness and flavour.
However, aware that there was work to be done, producers have undertaken the research of excellence and improvement in earnest over the last thirty years. Don't get me wrong, many Languedoc wines are exceptional and have always been so, but the improvements across the board, to both greats and maybe-not-quite-as-greats, are significant. The industry here is innovative, exciting and more focused on the creation of quality wines than ever before – and once you've started tasting a few (ideally in a beautiful sun-drenched wine bar overlooking the Mediterranean Sea) you're sure to understand exactly what I'm talking about.
Key Wines of the Languedoc
This brings us nicely to the main event … the wines of the AOP Languedoc  themselves! We have learned already that there's a plethora of them, and so if you're feeling a bit baffled, never fear. Let's talk through some of the brilliant bottles which can be found throughout the region and in the process uncover a few of the best-kept secrets in the French wine world.
Red Wine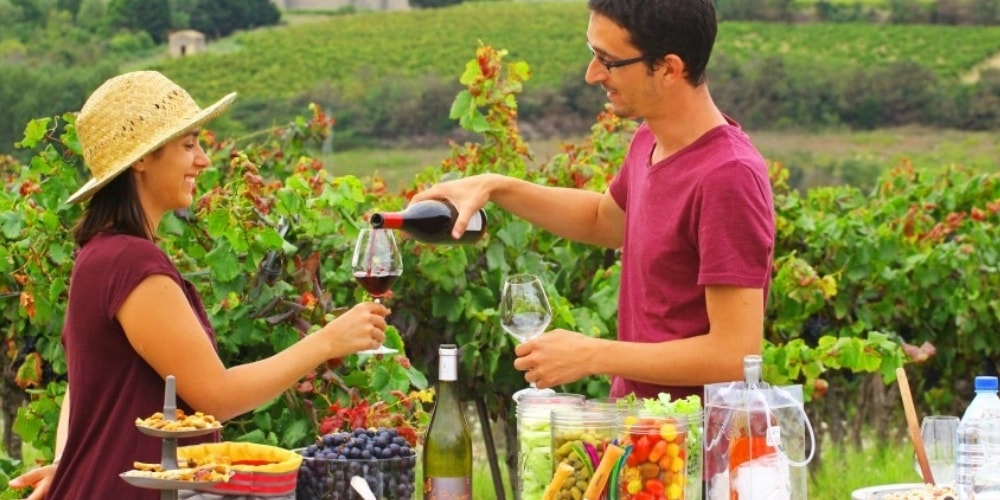 Just as the terroir of the Languedoc is a fascinating patchwork, from dizzying limestone cliffs to undulating clay terraces, so are the grapes. As a general rule of thumb this is the home of the AOP blend, and the majority of Languedoc's AOP wines can be made from elaborate combinations of any number of grapes, although single varietal wines do exist as departmental PGIs.
The Languedoc is first and foremost a red wine producer – plantings of Syrah, Grenache, Cinsault and Mourvèdre dominate the landscape (the French sometimes refer to Mourvèdre as the grape which loves to see the sea, the poetry of which I think is beautiful and very appropriate) and all tend to be buoyant, boisterous grapes well suited to withstanding the searing temperatures and dry summers of the Mediterranean coast.
As you'd expect from such a prolific wine region, the appellations here are many and varied, each with their own techniques and philosophies bringing something special to their wines.
Saint-Chinian is one of the most venerable winemaking areas in the entire region, with the first vines planted here by Benedictine monks as far back as the 8th century. The wines from this region have been enduringly popular in France through the ages; in the 14th century, Parisian doctors were even known to prescribe Saint-Chinian wines for their healing properties! Style-wise, AOP Saint-Chinian's wines vary dramatically and so it is nigh on impossible to encapsulate a typical style, but generally the wines are pungent, powerful, full of punch and personality – think Syrah and Grenache dominated blends oozing those characteristic AOP Languedoc dark berry fruit and spicy cinnamon aromas.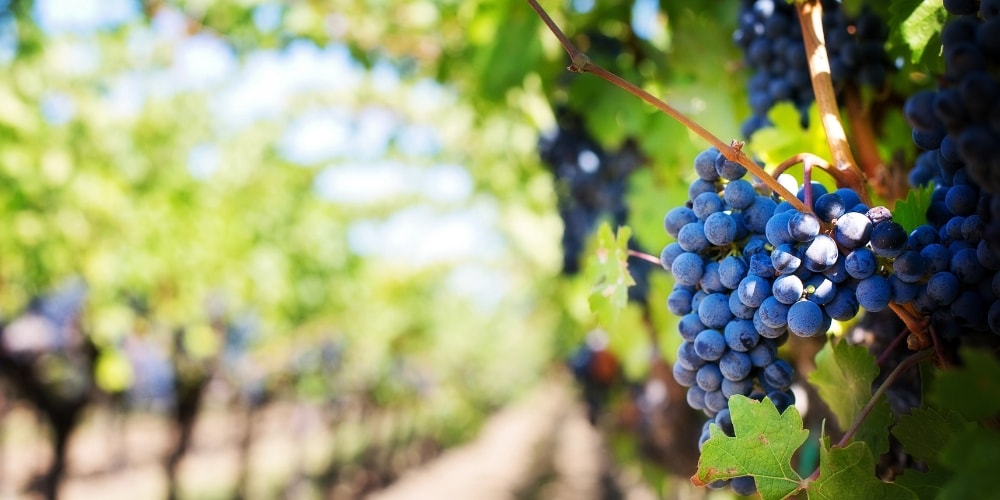 If we look south from Saint-Chinian, we stumble upon impressive Corbières, which sprawls from the gates of Carcassonne to the shadow of the Cévennes. The Languedoc's single largest appellation, AOP Corbières boasts an enormous 13,500 hectares of vines tended by around 2000 producers. As you'd expect from such an expansive stretch of land, the climate throughout Corbieres varies hugely and so do the wines – however, the region is particularly notable for herby, concentrated, Carignan-heavy reds which echo the wild terrain in which they are grown.
The wines of the AOP Minervois in the north-west are the slightly sleeker, more grown-up cousins of AOP Corbières, with a few notable exceptions where they are elevated into something truly spectacular like La Livinière, a tiny appellation which sits proudly at the very heart of the Minervois. Syrah, Grenache and Carignan dominate here to produce powerful, elegant reds with all the smoothness and sophistication that some wines of the Languedoc region can occasionally lack.
The wines of Faugères, meanwhile, a relatively tiny piece of land sandwiched between AOP Saint-Chinian and AOP Terrasses du Larzac, can often demonstrate the best of the surrounding larger regions. They are thoughtful, careful, and considered, silky smooth and redolent of wild red berries and rich, oaky spices.
If we move south again from Faugères and take a left at Narbonne towards the Mediterranean Sea, we find up-and-coming La Clape perched prettily by the seaside. The name La Clape translates to 'pile of stone' in traditional Occitan, which gives us a good indication of the lay of the land – think heady limestone cliffs towering up to 700 metres above sea level, plunging dramatically into deep stone ravines. Not only is this a good location for flamingo spotting (this coast is one of the most northerly locations where it's possible to find our pink, feathery friends) it's also a source of some truly impressive reds which are gaining increasing traction with UK drinkers. Over 3000 hours of sunlight and intense heat each year translates into concentrated, full bodied reds with impressive depth and structure. These wines are silky, sophisticated and abound with deep, dark red fruits and tempting spices – the vinous equivalent of a beautiful woman giving you a seductive wink!
White Wine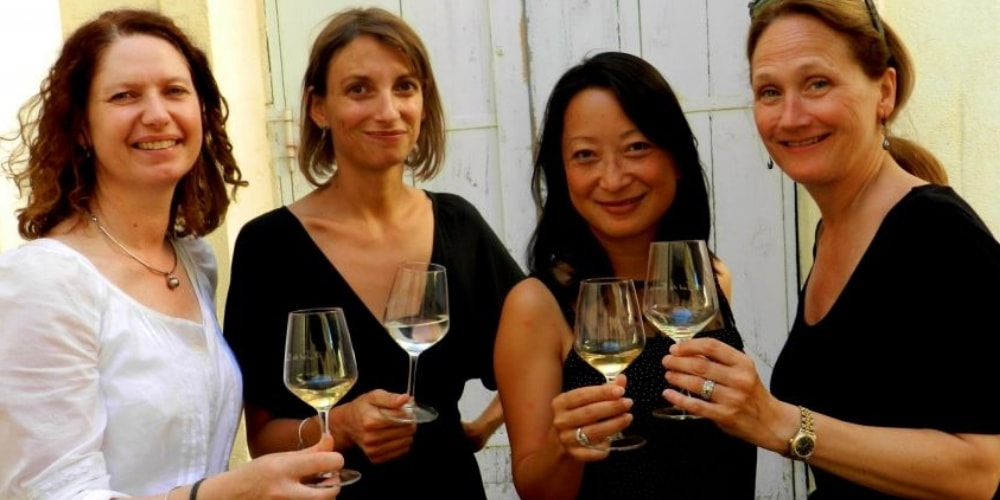 However. Wait just a moment. There's so much more to this region than just red, so let's not write off every other Languedoc wine because we only have eyes for a tasty Carignan!  White wines are from this region are just as varied and blendable – it's possible to find (take a breath) Marsanne, Roussanne, Grenache Blanc, Picpoul, Viognier, Vermentino, Clairette, Bourboulenc and Muscat Blanc in your white, sparkling and dessert wines. Phew.
Many of these grapes, such as Corsican Vermentino and best friends Marsanne and Roussanne from the Rhône Valley, have made their way into the Languedoc thanks to their ability to refine and enhance the native varieties when blended.
AOP Picpoul de Pinet is probably the most famous of the Languedoc whites, and one of the rare single varietal appellations. This largest white wine appellation in the region is notable for its intensely citrusy, green-tinted wines, and the British market is one of its strongest due to an affinity with British palates. Drinking a Picpoul is like biting into a crisp green apple full of refreshing acidity (picpoul literally means lip stinger!) and these wines are the perfect pairing for the myriad shellfish dishes which are the culinary hallmark of this coastal region.
Our old friend AOP La Clape, meanwhile, actually enjoys appellation status for both red and white wines. This is thanks in large part to the region's proliferation of old-vine Bourboulenc, a venerable varietal gifted to the French by the Greeks a few hundred lifetimes ago. Bourboulenc in La Clape's climate creates golden-hued wines with intense blossom and surprising minerality which truly echoes the nature of the terroir in which it grows.
Sparkling Wines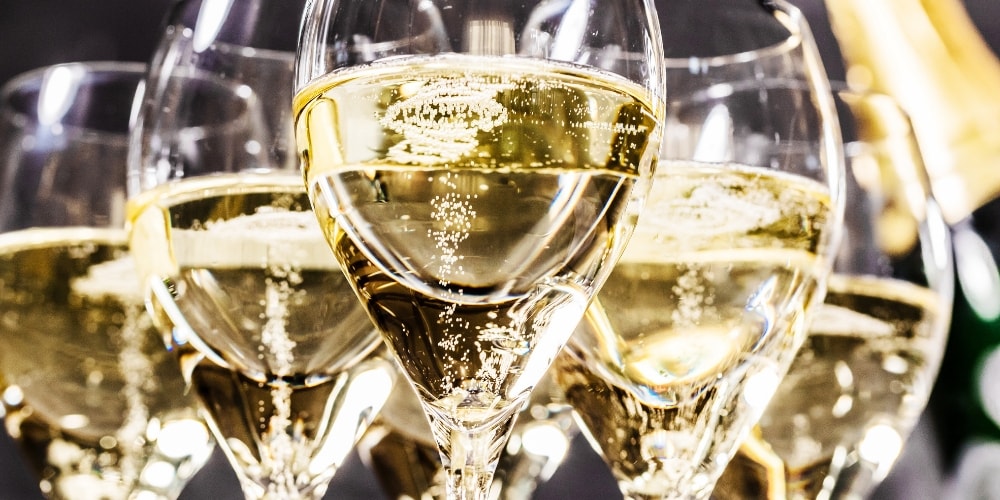 Whilst they're not internationally worshipped with quite the same enthusiasm that the world lavishes upon the sparkling wines of the Champagne region (a shame, really) the Languedoc actually produces some eminently drinkable sparkling wines across the softly undulating countryside of the Limoux region, south of Carcassonne. There are two main types of sparkler here, AOP Blanquette de Limoux and AOP Crémant de Limoux, and both are made from a lesser-known grape named Mauzac, alongside smaller inclusions of sparkling staples Chardonnay, Chenin Blanc and Pinot Noir. Mauzac is a crisp, acidic, apple-scented little grape perfect for sparkling wine – regulations state that Blanquette de Limoux must be at least 90% Mauzac, creating an effervescent, flowery fizz that's more than a match for the Proseccos and Cavas of the world!
There's also a fascinating ancient method used here in its own AOP, known as Limoux Méthode Ancestrale. It's a rather romantic, otherworldly process dating back to the 1500s in which 100% Mauzac grapes start to ferment and are bottled in March at a particular point in the moon cycle, just as the moon begins to wane. Bottle fermentation then occurs in secret cellars, creating a sweeter, honeysuckle-and-acacia style wine that's popular as a post-dinner digestif.
So! There you have it. The Languedoc, as I'm sure has become very apparent as we've journeyed through just a few of its best bits, is an endlessly versatile (and absolutely enormous) region when it comes to wine, producing the most surprising and superb of bottles to tempt the palate of even the most hardened oenophile. My final thought … these wines provide an endless playground for the enthusiastic drinker to try a whole host of new things, and I wholeheartedly encourage you to do so, and with gusto! However, if you are unable to find anything in the Languedoc to take your fancy … then quite frankly I suspect you may be a lost cause!