It's that time of year again where we are all racking our brains to find the perfect Christmas presents for our wine-inclined loved ones! Navigating the gifting minefield can often feel challenging, especially when all we want to do is curl up in front of the fire with a glass of red … but never fear, Winerist is here to help. We've taken all the stress out of the purchasing process and shortlisted a few of our favourite products that we think will make fabulous gifts for wine lovers this Christmas. All you need to do is click, buy, curl up with that glass of wine and wait for the postman to arrive!
Bamboozled Puzzles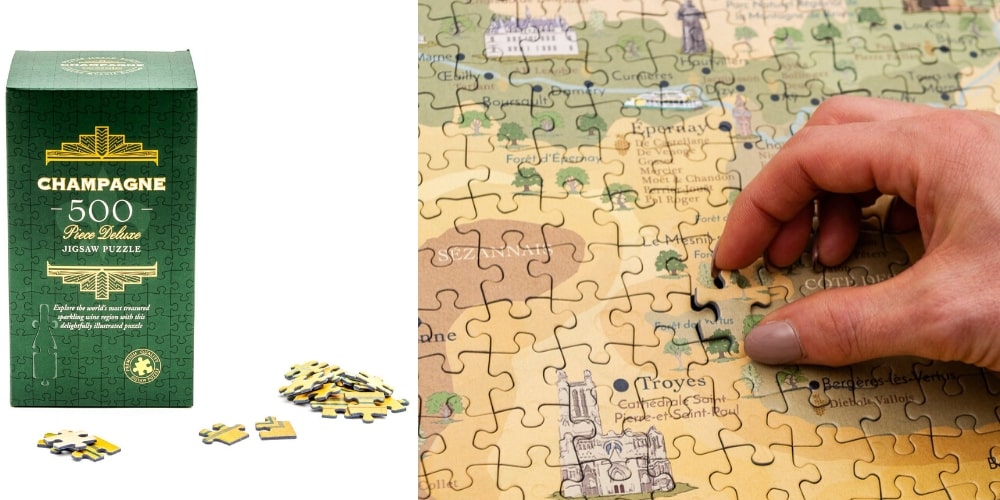 Photo credit: Bamboozled
We absolutely love the selection of drinks-themed jigsaw puzzles available from Bamboozled. Not only are these puzzles a great way to relax and occupy minds over the hectic Christmas period, they are impressively detailed and a great way to get to grips with the geography of some of the world's most famous wine regions – the ultimate gift for any aspiring wine student. Choose from Champagne, Bordeaux and the Whiskies of Scotland – and receive 5% off when you purchase two or more!
Puzzle prices start from £18.99, shop here!
The Jancis Robinson Collection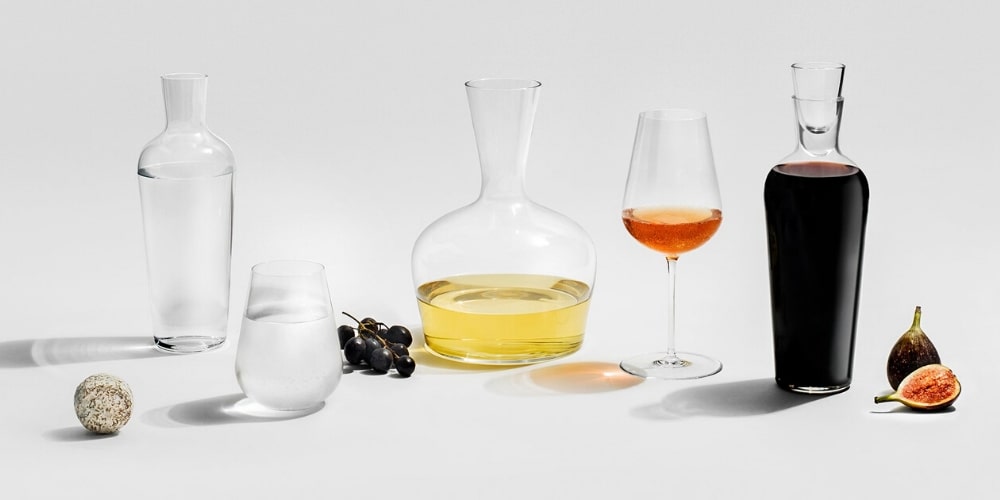 Photo credit: Richard Brendon
It has been a busy year for one of the world's most renowned wine critics! Jancis Robinson has both published the 8th Edition of the World Atlas of Wine in partnership with wine writer Hugh Johnson and launched her very own range of handmade glassware in a collaboration with respected designer Richard Brendon.

The World Atlas of Wine is the ultimate book for any wine lover – the 8th edition has been extensively updated, with new regions and new information reflecting the pace of the ever-changing world of wine. This book is defined by its gorgeous maps and a wealth of information on all the major and developing wine regions of the world. With its teal green cover (or claret red for those in the USA) it's also a gorgeous addition to any bookshelf.
Buy the World Atlas of Wine here!
Meanwhile, if you're less of a reader and more of a drinker, then Jancis' new glassware collection is the one for you. This gorgeous range of handmade glassware includes The Wine Glass, designed to bring out the best in any style of wine (and therefore removing the need to own multiple glasses in different styles!), decanters for young and old wine, and water glasses and carafes. Hand-blown by master craftsmen, this range is impressively high-quality and will bring style and sophistication to any dinner table.
Coravin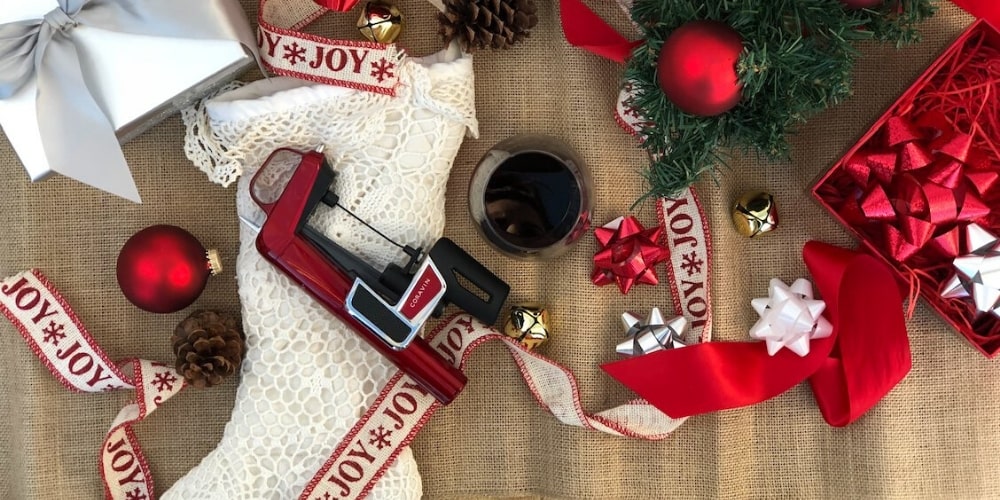 Picture credit: Coravin's Twitter page
The ultimate wine preservation system (and one of the most attractive), the impressively techy Coravin allows users to pour wine without removing the cork, preserving the remaining wine to be drunk another day – incredibly useful if you're craving a glass but don't want an entire bottle! Easy to use and available in a wide range of colours and styles, the Coravin is the perfect gift for any gadget lover.
Prices start from £199 for a Model One Coravin System, shop the full range here!
Wine Club Subscription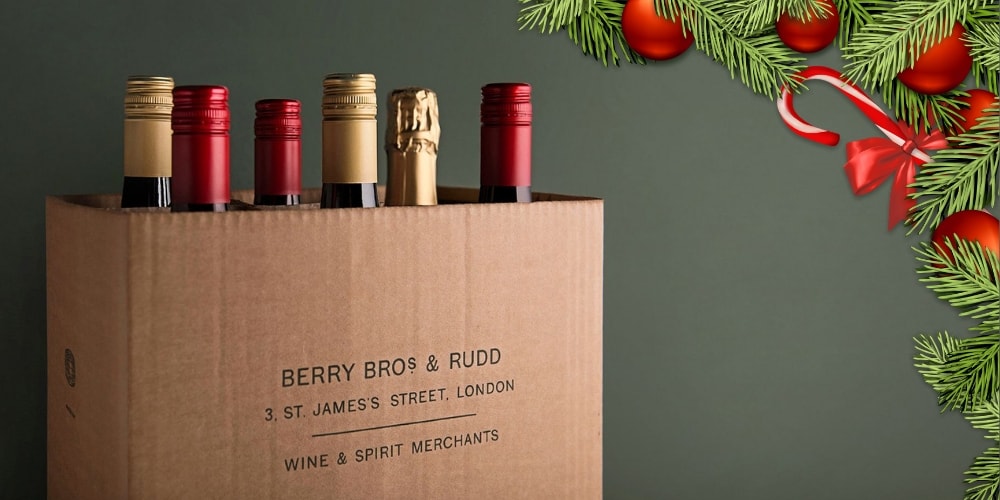 Photo Credit: bbr.com
If wine is the gift you want to give this Christmas, then there's no better way to indulge your favourite wine lover than with a wine club membership. There are numerous wine clubs available with all kinds of great offers – but what unites them all is that members are given unparalleled access to huge ranges of great wines at the most competitive prices. These excellent services allow subscribers the opportunity to think outside the box, experience fabulous new wines … and, of course, there's a good chance they'll even share a bottle of their new favourite tipple with you!
Discover Winerist's favourite wine clubs and subscription options here!
Sipski Wine Glass Holder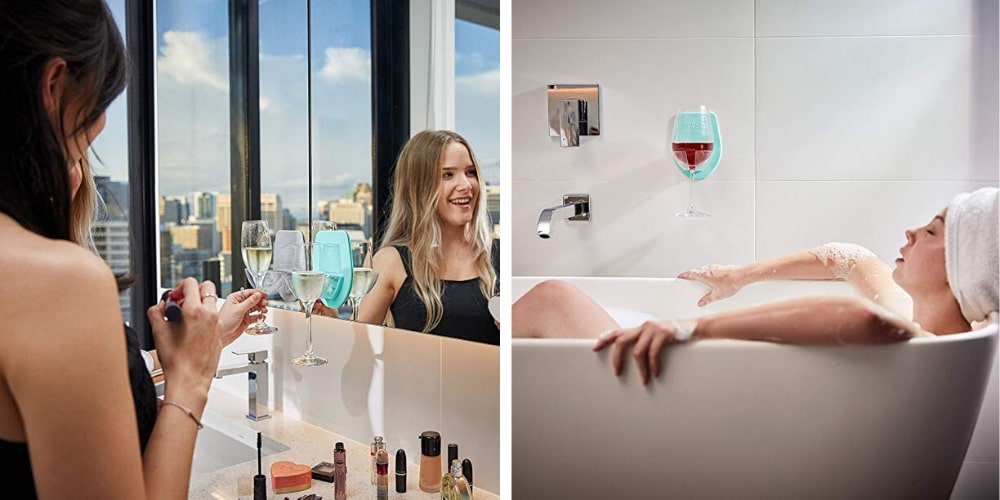 Picture credit: Amazon
This funky little gift is quite simply the best fun you'll have in the shower all year! The Sipski Wine Glass Holder adheres to any kind of polished surface and provides the perfect wine-drinking companion wherever you may be – we have ours in the bath, of course! Available in funky seafoam blue or sophisticated marble grey, the Sipski is a perfect stocking filler.
Pick up a Sipski Wine Glass Holder here!
Winerist Gift Card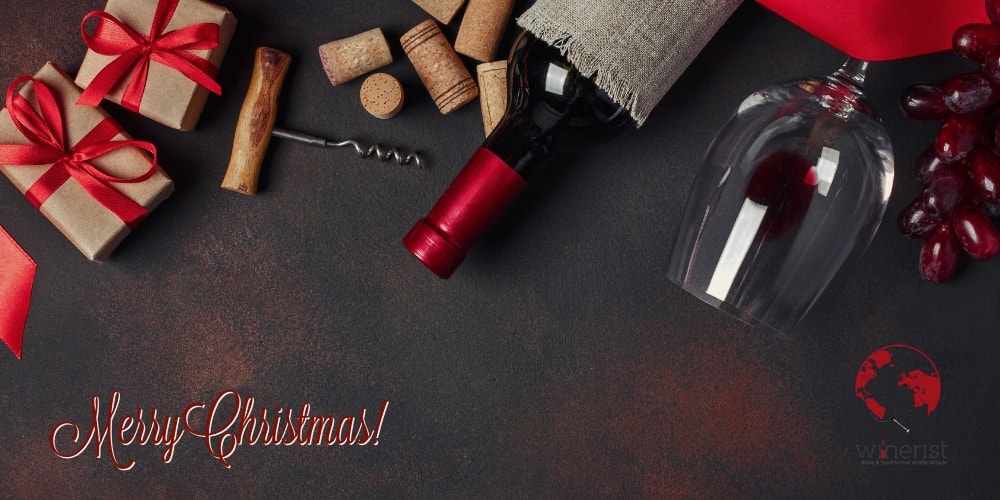 Last, but definitely not least – our very own Winerist gift card is the ultimate gift for any lover of food, wine and travel! Our vouchers are available in any value you like (minimum value £30) and can be put towards absolutely any wine tasting tour, gourmet travel experience or bespoke package available with Winerist! Browse from thousands of experiences in every major wine region on earth – whether your loved one fancies an exclusive private wine tasting tour of Stellenbosch, a romantic stay in a Tuscan wine estate or a thrilling horseback tour of Argentina's best vineyards, the Winerist gift card will help make their dreams come true. Give the gift of wine travel this Christmas!
Buy the Winerist Gift Card here!
If you liked our suggestions for the best gifts to give the wine lover in your life, then you'll love our recommendations for the best wines to drink this Christmas!