The Languedoc is a land drenched in sunshine, wine and fascinating culture, so it's little wonder that this colourful region of France is becoming ever more popular with tourists the world over. Whether you are an avid oenophile, a passionate foodie or a fitness fanatic, the Languedoc offers something for every taste and budget. We at Winerist have been dreaming of a sojourn to the South of France all summer long – and whilst we can't be basking in wonderful warmth with a chilled glass of crémant de Limoux in hand, you certainly can! Read on for our guide to some of the best things to do in the Languedoc this summer (and beyond) … and don't forget, if any of these sound like your cup of tea, we are ready and waiting to help you organise your next trip!
Wineries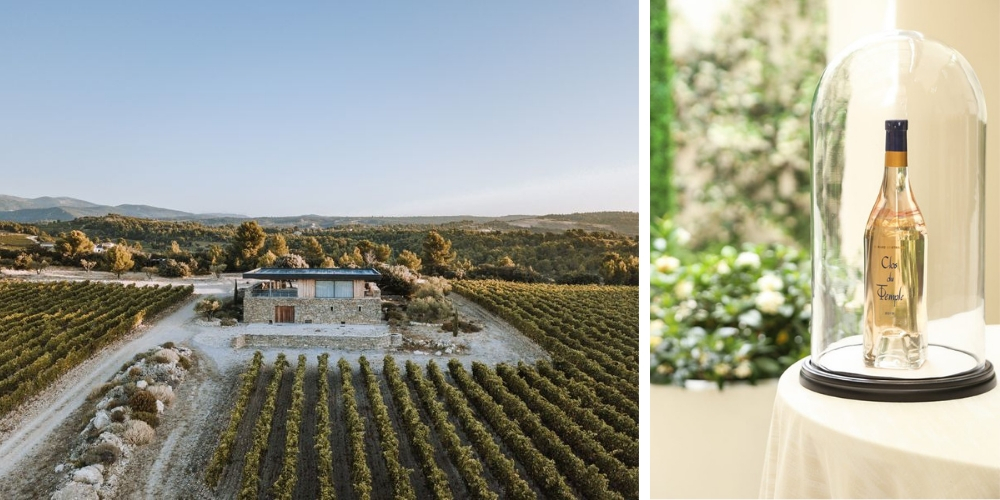 Photo credit: gerard-bertrand.com
Gérard Bertrand is without doubt one of the most prestigious and well-known winemakers in the Languedoc, with an impressive portfolio of superstar wines and a great commitment to organic practise and sustainability. He's even collaborated on a new rosé with none other than Jon Bon Jovi. Enjoy a free tasting, explore the expansive network of vaults and cellars, and even join a masterclass and blend your own wine! Luxurious accommodation and fine dining is also available in the form of the winery's hotel Château l'Hospitalet.
---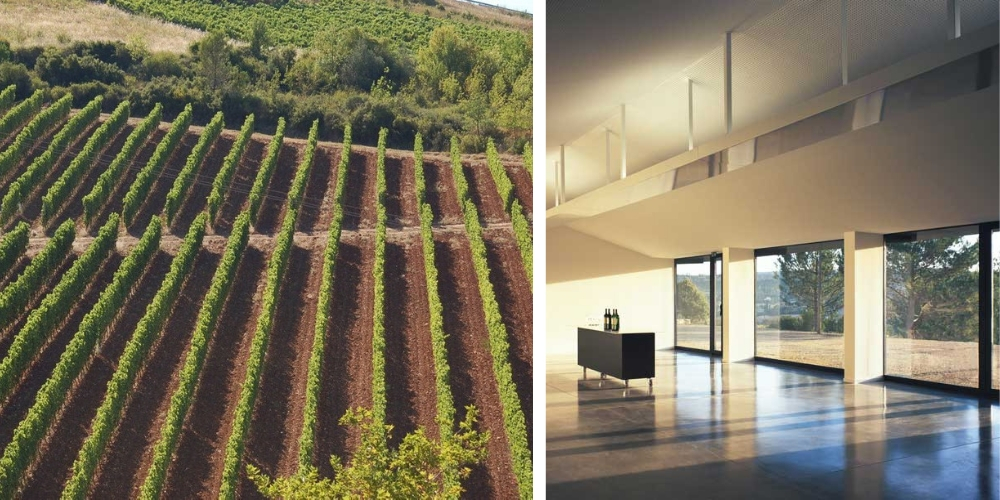 Photo credit: lamadura.com
In the heart of Saint-Chinian AOC lies Domaine La Madura, run by ex-Bordeaux winemakers Nadia and Cyril Bourgne who were drawn in by the lure of the appellation's unique microclimate. This is a serene and beautiful setting for a gentle stroll around the vineyards and an indulgent tasting in a room with gorgeous views across the rows of vines. Advance booking is essential for a session with the winemakers.
---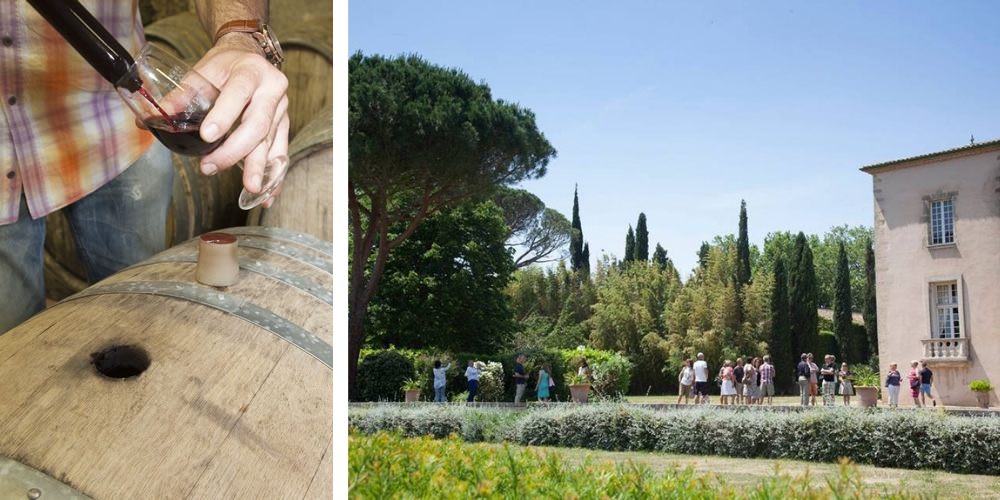 Photo credit: Seigneurie de Peyrat FB page
Head to the romantic region of Pézenas for a wine tasting with a difference. Not only does Seigneurie de Peyrat have a whole host of quintessential Languedoc wines on offer for you to taste and 120 beautiful acres of vines and olive tree, it all takes place against the stunning backdrop of the estate's 16th century castle. Surrounded by boutique spa hotels and historic towns, this is the ultimate in luxury wine experiences.
---
Regional Specialities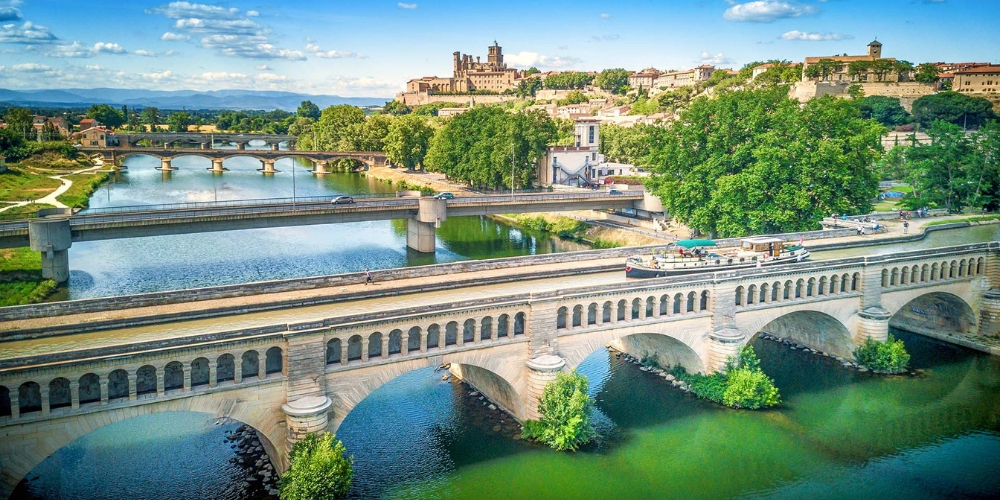 Photo credit: bargesaraphina.com
When it was first built in the 1600s, the Canal du Midi was considered a ground-breaking masterpiece of design and structural engineering. It was created in order to help trade ships avoid pirates in the Gibraltar straits, and runs from Carcassonne in the west to the Mediterranean coast of the Languedoc near Séte. However, where it was once a thriving trade route, it is now a beautiful UNESCO World Heritage site with plenty to see and do for tourists. There are a plethora of guided boat tours taking in the various pieces of magnificent architecture along the route, as well as cycling, walking and water sports – there's no better place for a romantic picnic with a bottle of local wine!
Don't miss: The Nine Locks of Fonseranes. The most visited tourist spot in the Hérault, this magnificent series of 8 locks helps boats ascend 22 metres! As well as the locks themselves, there is a fascinating visitor's centre and restaurant which are well worth a visit.
---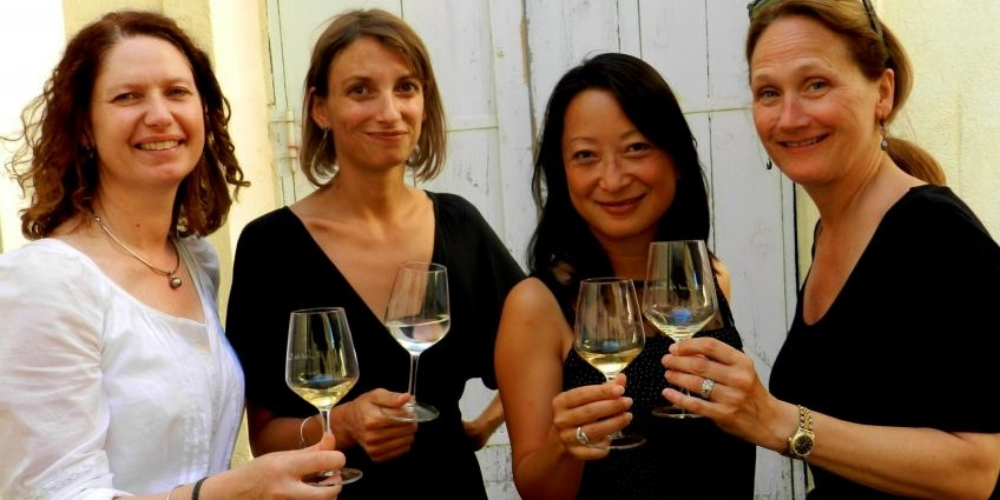 It's not just wine that the Languedoc is proud of – the olives and olive oil produced in this region are also amongst some of the best in the world. Head out from Montpellier to spend a day soaking up the best of both with a morning tour and tasting at a traditional olive oil mill, followed by not one but three winery visits throughout the famous Pic-St-Loup AOC wine producing region. With a sumptuous three course lunch thrown in to keep your energy levels high and you've got a day to remember.
---
Historic Hotels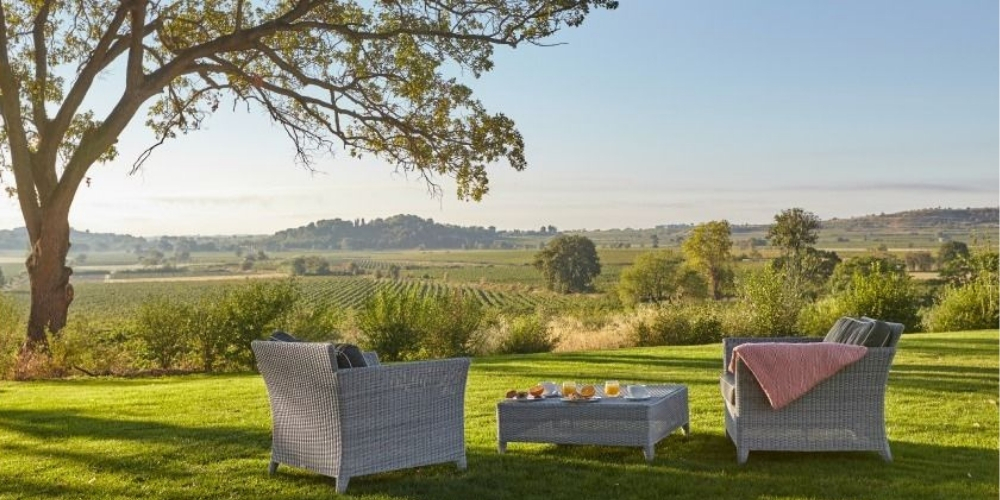 When it comes to overnight stays, there are an abundance of beautiful historic buildings which have been converted for a more modern purpose but feel no less authentic when resting your head at the end of a long day. 15 Grand Rue in the historic wine village of Caux is a converted maison de maître (or mansion) with five luxurious suites that'll have you feeling like you've just entered the Renaissance … if the Renaissance had flat screen TVs and Wi-Fi! Or, for the ultimate indulgence, try the magnificent Château St Pierre de Serjac. Equipped with everything from a winery and restaurant to two swimming pools, tennis courts and a spa, it's a weary explorer's dream – choose from a quintessentially French hotel room or intimate self-catered hideaway.
---
Ultimate Itineraries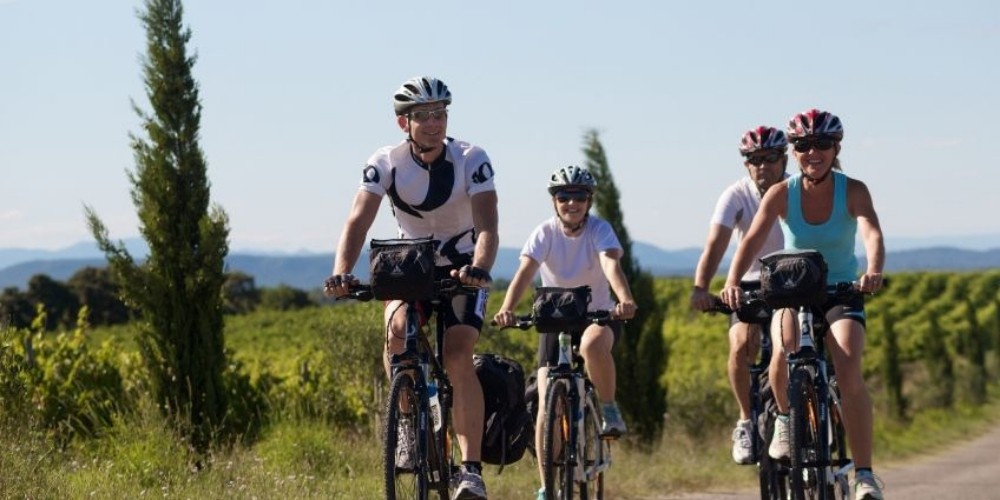 If you want to take all the planning stress out of your trip to the Languedoc and simply relax, then our ultimate itineraries are the answer to your prayers! If you are a lover of the great outdoors, spend 7 days and 6 nights cycling through undulating vineyards, breath-taking scenery and ancient towns and villages – with plenty of sustenance to keep you going! Begin in historic St Guilhem-le-Dèsert and end in Carcassonne, taking in sights such as beautiful Mourèze and the famous Canal du Midi with distances ranging from 39 to 50km of cycling per day. A cyclist's dream in one of the most scenic destinations in France!
---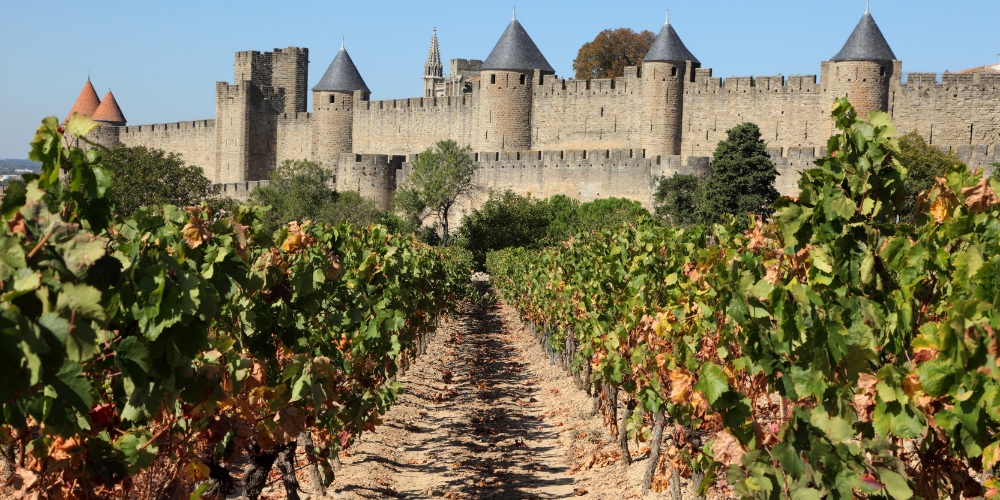 The city of Carcassonne is an extraordinary UNESCO World Heritage Site nestled at the heart of hundreds of square miles of Languedoc vineyards. Spend 7 days immersing yourself in everything this corner of France has to offer, from a romantic cruise down the Canal du Midi to exploring ancient Cathar castles, getting lost in winding medieval streets, basking on the beach and, of course, a whole host of fabulous wine experience and delectable French cuisine. A truly unforgettable experience.
---
Photo credit: thedrinksbusiness.com
The wine region of Pic-St-Loup, just north of Montpellier, has it all – outdoor activities, historic monuments, jaw-dropping scenery, and of course plentiful local food and wine. Start your morning touring the ruins of twelfth-century castle of Montferrand before a hike through one of the region's many natural sites, such as the magnificent gorges where crystal-clear rivers cut their way through the natural rock. In the afternoon, stroll through a vineyard and enjoy some of Pic-St-Loup's delectable local produce – there are numerous tours and local winemakers are always very happy to receive visitors!
---
Did you enjoy this article? Find out here which are the best Languedoc wines for the summer and if you want to explore Languedoc properly than you mustn't miss these festivals!