At Winerist, we've been experiencing a Bordeaux epiphany of late. While we have always adored sipping fine Bordeaux, it's safe to say that we've been a bit sniffy about the more affordable stuff. Perhaps in the past, this might have been for good reason, but not any more! Here's the first in a series about affordable, everyday Bordeaux by Colin Hampden-white with some great suggestions for white wines….
When Bordeaux is mentioned in conversation about wine, the striking price may be the first thought of many, closely chased by how lovely to drink those wines will be, but not really an opportunity for everyday drinking. On the whole, people also think of red wine when they think of Bordeaux or maybe, the sweet white wines of Sauternes. Certainly, the latter would be assumed to be expensive.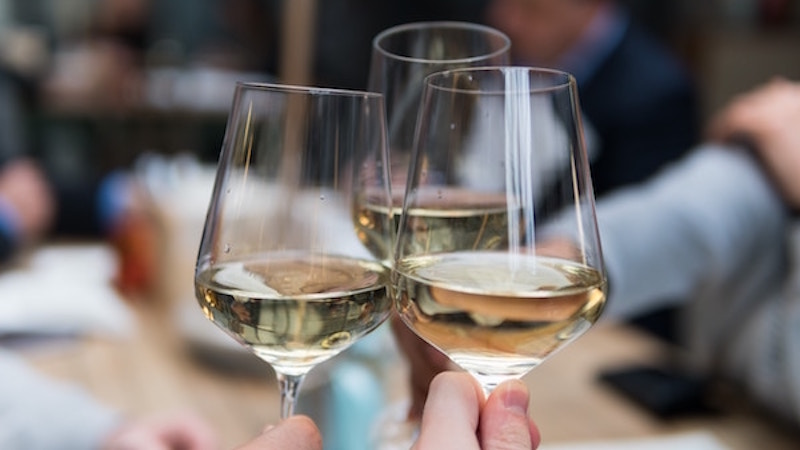 The truth is, this is far from the reality. Outside the traditionally expensive appellations, there is a plethora of wines – red, white and even sparkling – that are not expensive and can be found readily in our shops and online. The marvellous thing about these wines is that, as well as being very affordable, they represent fabulous value for money, giving great quality and are a pleasure to drink. Unlike many of the classed growth wines, that need a good few years to mature before the tannins calm down or the flavours come through a wall of acidity, these more affordable wines are ready to drink from their release and will last well, if stored properly.
These wines don't always stick to the well-known blends of the left and right banks. Malbec and Carménère can more frequently be found and in white wines, we may see Sauvignon Gris sneaking in there as well as the traditional Sauvignon Blanc and Sémillon.
What should you try?
Here are a few of my recent favourites that are perfect all year around, not just for summer drinking:

Sparkling French wine doesn't have to be Champagne. Sparkling wine doesn't even have to be Prosecco or, dare I say it, English. There are many sparkling wines made all over France usign the same method as Champagne, known as 'Crémant', including Bordeaux. This one from Calvet is light and bright with lots of orchard fruits with touches of honey and lemon zest. Perfect not only for summer but as an all-round sparkling wine at under thirteen pounds.
This is the most expensive of the whites I have tried recently, but still represents fabulous value and is still much less expensive than the classed growth white wines. With aromas of honey and honeysuckle, white flowers mixed with fresh pears and a touch of apricot, this is a wine to have with food. It is mostly Sémillon and Sauvignon Blanc but has 10% Sauvignon Gris which adds to the complexity and brings the other two varieties into balance.
Châteaux Sainte-Marie, Entre-deux-Mers, 2017. £10.95 Great Western Wine
This wine is very pale in colour, and very clean on the palate. Its subtle aromas include pears and apricot. There is a small amount (8%) of Muscadelle included in the blend with the remainder being 70% Sauvignon Blanc and 22% Sémillon. It has refreshing flavours and mouth feel without the acidity being too high in any way. A great value white Bordeaux that will mix with most foods.
An unusual white for Bordeaux comprised of 100% Sauvignon Gris. It is full bodied and certainly a wine that matches well with most foods. I tried it with a rich smoked salmon and it worked beautifully, but I would imagine it would also go really well with a roast chicken. The texture is creamy in the mouth and very satisfying. The flavours are expansive and include lots of lemon as well as lychee, pears and touches of honey. An absolute bargain of which I'll be drinking more in the future!
Got a taste for Bordeaux? If you go, why not treat yourself to a stay at the stunning spa hotel Les Sources de Caudalie? Or if you fancy somthing a little more active, have a go at the Bordeaux Marathon. Yes, that is a marathon where you drink wine the whole way round. What could possibly go wrong?