Tuscany is one of the most picturesque, atmospheric and romantic regions of Italy. Renowned for its timeless natural landscapes, rich artistic legacy and enchanting medieval towns, it is as much a feast for the tastebuds as the eyes and the soul. With so many incredible wine producers, making some of the world's best wine plus the region's abundant gastronomic delights; this really is the perfect destination for a food and wine tasting holiday. So with this in mind, check out our guide to the 5 top wine tasting tours in Tuscany.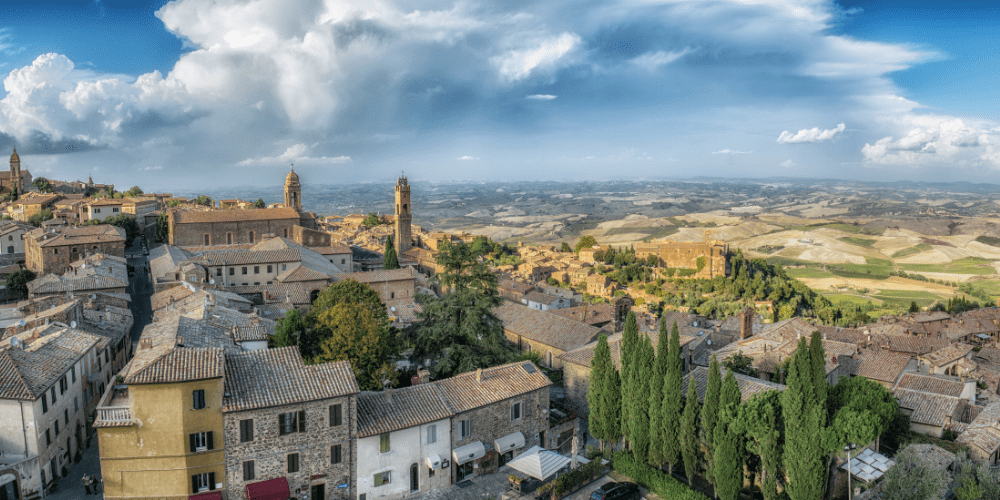 Being home to the most popular and well-known Italian wine, a visit to Montalcino definitely ranks first in our guide to the 5 top wine tours in Tuscany. Indeed, Brunello di Montalcino has its ancestral roots in the passion of the inhabitants of Montalcino and in the ancient winemaking tradition. You will have the opportunity to taste prestigious wines in the best wineries of the area while exploring the village and its wonderful surroundings.
Enjoy wine, culture and food on one of the best wine tasting tours of Tuscany. Price from £66, $87 and €80.

---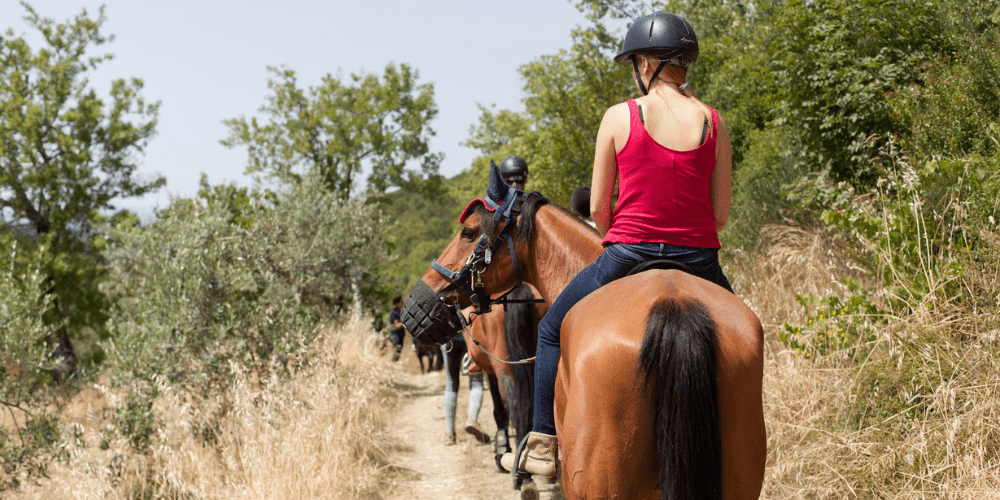 If you are looking for an active wine tasting tour through the Tuscan hills, then this experience has you covered. You will ride along pastures and neatly groomed fields, hear the breeze caress the olive trees and admire verdant vineyards. After the leisurely, easy-going ride, you will visit two incredible wineries and savour a typical Tuscan wine-pairing lunch.
Explore Tuscany with a horseback riding and wine tasting tour. Book with Winerist today. Price from £219, $288and €265.

---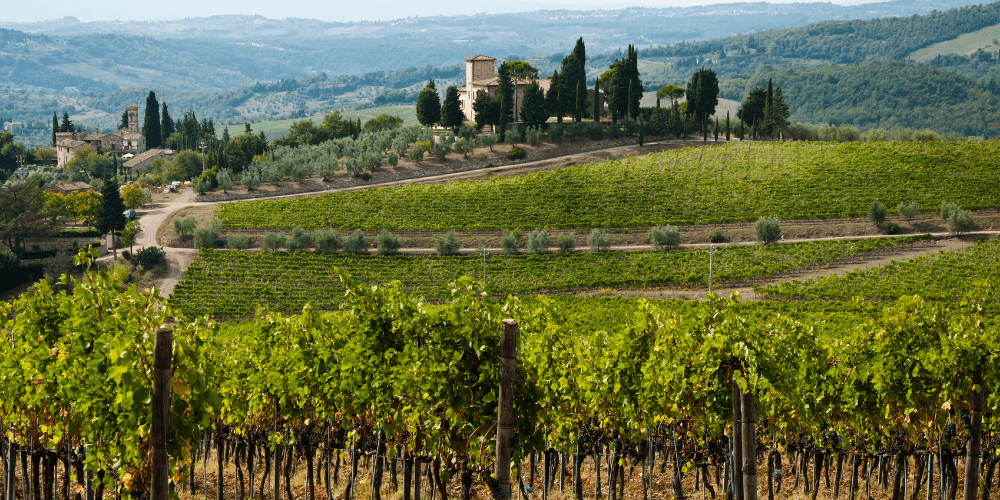 A hike in the gentle hills of Chianti is a must-activity when in Tuscany. Take in the best of the Tuscan countryside hiking along the silent country roads, and stop in the best spots to capture the views. The landscape, truly idyllic, showcases a never-ending extent of silvery olive groves and vineyards dotted by honey-colored stone farmhouses and graceful Romanesque parish churches. On the way, you will stop at a charming olive oil mill to learn about (and taste!) the traditional Tuscan olive oil. Then visit a fascinating winery and end your morning with a luscious Tuscan lunch.
Discover the beauty of the Chianti hills when you book this wine tasting tour with Winerist today. Price from £122, $161and €148.

---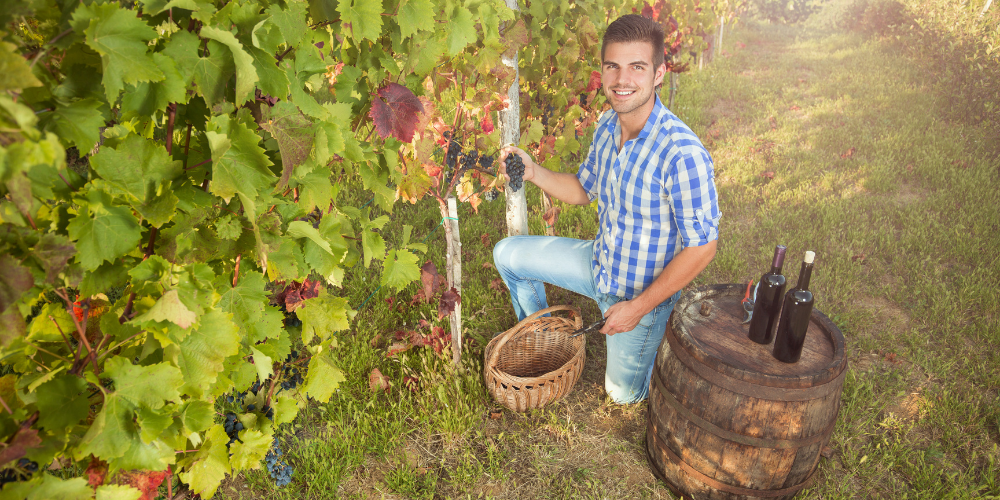 Have you ever dreamt of being able to produce your own wine? Well, this tour allows you to do just that. After a visit to a beautiful historical villa in the renowned Chianti Classico area, with the help of the winemaker you will choose grapes you might like and blend them. Once this is done you will bottle your wine which will then be set up in the winery to mature, and after a minimum of 25 days the bottles will be customized with a label just for you and shipped back to you.
Are you ready to become a winemaker for a day in Tuscany? Book this wine tasting tour with Winerist today. Price from £430, $565 and €520.

---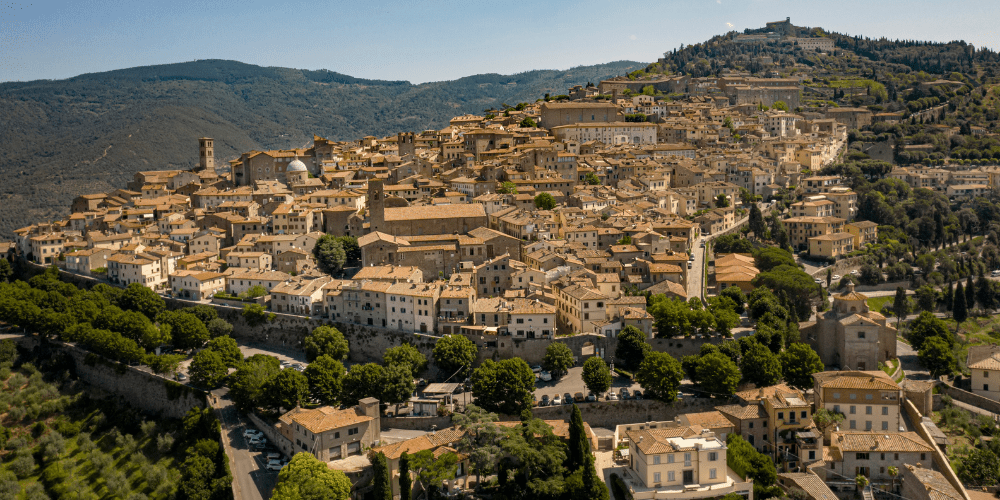 If you think that one day is not enough to have an in-depth understanding of Tuscan food and wine culture, you will love this 5-day gourmet and wine tasting tour. You will stay in an amazing apartment in Cortona and visit wineries, enjoy wine tastings, delicious lunches and wine pairing. Time to relax will be balanced with visiting Tuscany's beautiful hill towns and a local wine bar for a sommelier-led tapas and wine tasting.
Interested in a 5-day wine and gourmet tour in Tuscany? Book with Winerist today. Price from £310, $408 and €375.

---
Have we inspired you to visit this incredible wine region? Then check out our guide to the top 10 things to do in Tuscany and wineries to visit.