Grapes are nature's antioxidant. We all know that the benefits of drinking wine (specifically red wine) are rooted in science. The medicinal and cosmetic qualities of grape and wine have actually been known since ancient times as royals discovered that rubbing grape juice on their skin resulted in a fresher, more vibrant appearance.
Centuries later in 1970, researchers at the University of Bordeaux in France began studying grapes and their potential health benefits. The French population, known for their high-fat, bread-laden meals, had a much lower incidence of heart disease than other countries and many believe it was a direct cause-effect of the country's love for red wine (the so-called "French Paradox").
Scientists found that grapes contain a powerful plant compound, polyphenols, which serves as antioxidants that eliminate free radicals (damaged cells within the body) and increase cellular turnover. They also found that these polyphenols form a protective layer on the skin and stimulate the renewal of both cells and collagen, leading to a more refined, youthful appearance.
Many scientists believe that these polyphenols are up to 50 times stronger than vitamin E and 20 times stronger than vitamin C. Grapes also contain an abundance of vitamins and minerals including vitamins A, B1, C, E and K, in addition to magnesium, iron, potassium, calcium and phosphorus.
Thus, wine therapy and vinotherapy were born. French spas were among the first to introduce treatments with wine-based products. It wasn't long before leading spas all over the world jumped on this anti-aging bandwagon.
Visiting a wine spa as part of your wine travels should be a priority in your trip planning. Winerist's top vinotherapy hotels include…
Les Sources de Caudalie – Bordeaux, France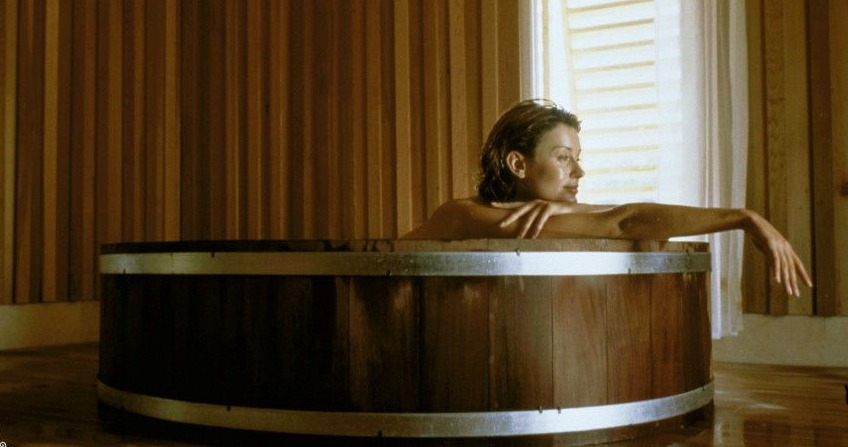 Photo Credit:Delmatour.com
Les Sources de Caudalie is the perfect place to relax for those who appreciate nature, but don't want to be too far from Bordeaux city centre (it's just a 20 minute drive away). Located amongst the vineyards of Château Smith Haut Lafitte in Graves, the hotel is a charming, cosy retreat boasting an impressive vinotherapy spa as well as a Michelin-starred restaurant!
The spa offers a huge range of wine therapies to help you relax and unwind including a "Crushed Cabernet Scrub", baths and body wraps using grape and vine extracts, and nourishing skin treatments using fresh grapes.
Andrassy Rezidencia – Tokaj, Hungary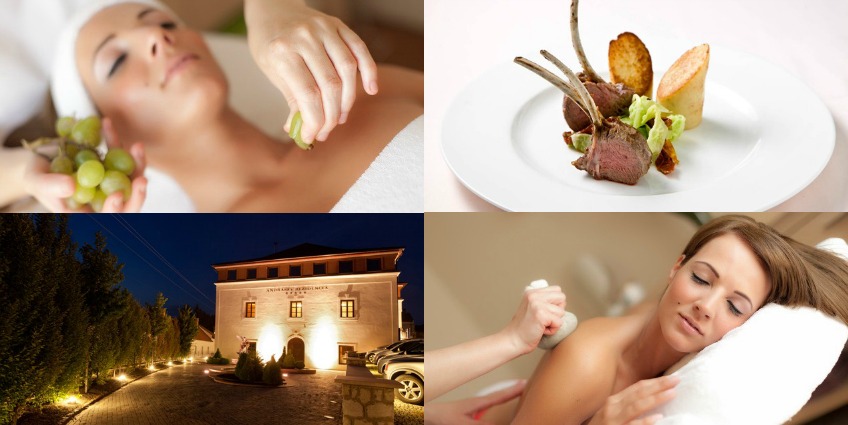 Photo credit: Andrassy Rezidencia
In the heart of Hungary's famous Tokaj wine region is the beautiful Andrassy Rezidencia. We love this 5-star hotel thanks to its offering of the very best Hungarian wine and food, as well as unforgettable spa treatments and hospitality of the highest quality.
The spa services promise to provide rest, relaxation and pampering to the highest level. Andrássy Rezidencia Wine & Spa comes complete with a swimming pool, Jacuzzi and cave bath, a sauna, steam room, salt chamber, shower cabins, and of course, the wine therapy option in their VinoSense Spa.
Cavas Wine Lodge – Mendoza, Argentina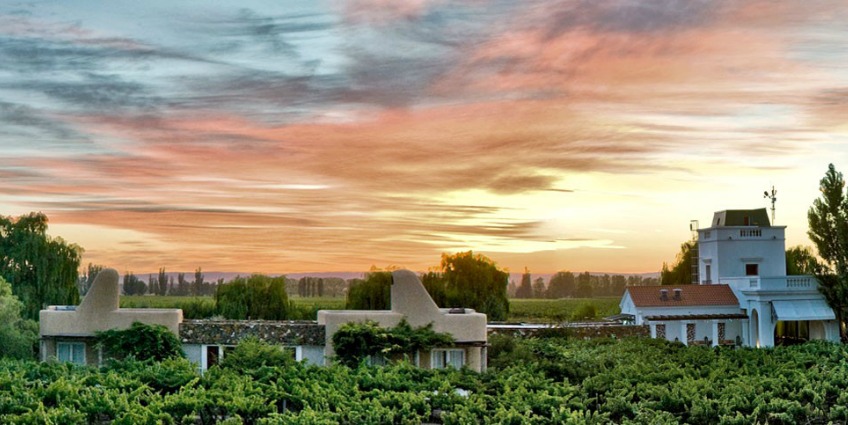 P
Photo credit: Theargentinaspecialist.com
The Cavas Wine Lodge is set between the beautiful surroundings of the snow-capped Andes Mountains and the luscious, green vineyards of Mendoza – the heart of the Argentine wine country. Having opened in 2005, it was the first accommodation of its kind in South America – a hotel dedicated purely to wine.
In the full-service spa we love the sumptuous Vinotherapy Pack which features a Bonarda (red grape) scrub, a Malbec bath and a Torrontes (white wine) moisturising treatment, followed by a massage.
On top of that, organic food and award-winning local wines are served in the courtyard restaurant or on the terrace of your private villa in the vineyards.
Also, see this piece on the best restaurants in the country!