We may not have flying cars, hoverboards or any of the other weird and wonderful gadgets that 'Back to the Future' predicted we'd have by now, but we do have something which, in our opinion, is considerably better. That's right, the future has arrived, and it's arrived in the form of Wine on Demand.
You can now choose from a huge variety of high quality wines and have them delivered directly to your door, with no need to pop to the shops or change out of your pyjamas!
Here's our selection of the best wine delivery pioneers that will have you sipping your favourite vino in no time…
Wanderlust Wines 'Wine on Demand'
If you live in London, Wanderlust is the answer to all your last-minute wine needs. Delivering their 'on-demand' selection to your doorstep in just one hour, the Wanderlust wine bikes whizz around the capital from 9am to 10.30pm, bringing you great quality wine at a reasonable price. You will have to pay a small delivery fee, but, unlike companies like 'Deliveroo', Wanderlust don't add huge markups to their wine, and they are committed to offering the fantastic, knowledgeable service you can only get by going directly to a wine merchant.
See more about Wanderlust's Wine on Demand initiative here.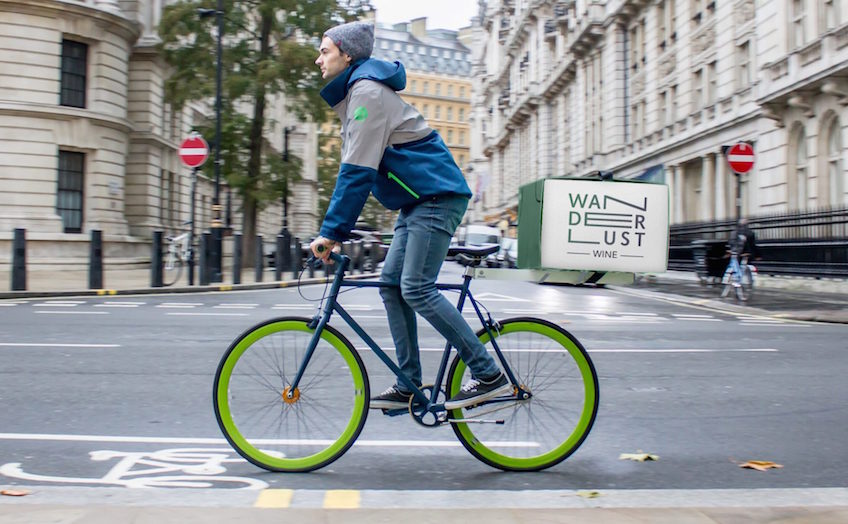 Vivino Premium
*Hot off the press!* For those of us who love the choice and convenience of ordering wine online, but are not so fond of the steep delivery charges, Vivino has just launched the solution we've been waiting for. The community-powered wine marketplace is launching a new shipping program which will revolutionise the way the world buys wine. 'Vivino Premium' gives users unlimited free shipping on all purchases made through Vivino, all for just £32 per year. You can now enjoy Vivino's signature community rated wines even more easily, and quickly select and buy your favourite wines from your mobile device, knowing that they'll be delivered to you quickly and conveniently, at no extra cost. Vivino Premium has initially launched in the UK, US, France, Germany, Spain, Italy, Netherlands, Switzerland and Denmark – all countries where Vivino operates its marketplace offering.
To celebrate its launch, Vivino is offering a free 30-day trial of the new service, which normally costs £32 per year for the subscription. In addition to providing free shipping, Vivino Premium subscribers will receive special early access to hand-picked deals at up to 50 percent off.
For more details, click here.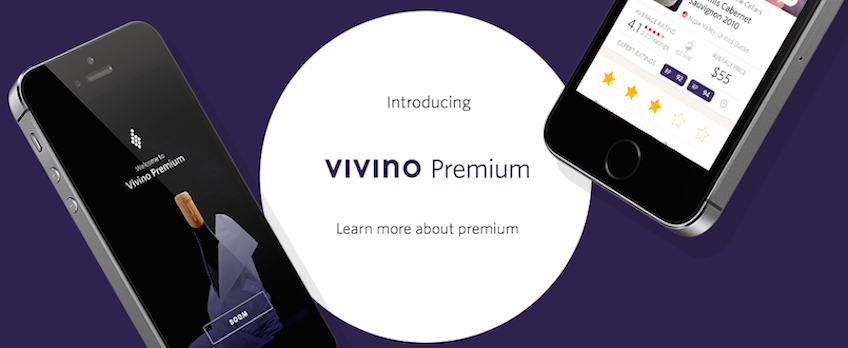 The 10 Cases 'Drop Wine'
From the cellars of buzzing Covent Garden bistro 'The 10 cases', 'drop' is a hassle free delivery service which brings carefully chosen wine to your home or office, within an hour, 7 days a week. The venue never buy more than 10 cases of any particular wine (hence the name), so there is always a fresh and interesting selection to choose from, and you can even add extras to your order, like crisps, fresh baguettes and other snacks, or choose to have your wine delivered 'on ice' so there'll be no need to wait for your bottles to chill. See more on their website here.
If you're based in London, you can order your wine and any extras online or via the easy-to-use app, and for just £3 everything will be delivered to you within an hour. We reckon that's a future better than anything Marty McFly could have dreamed of!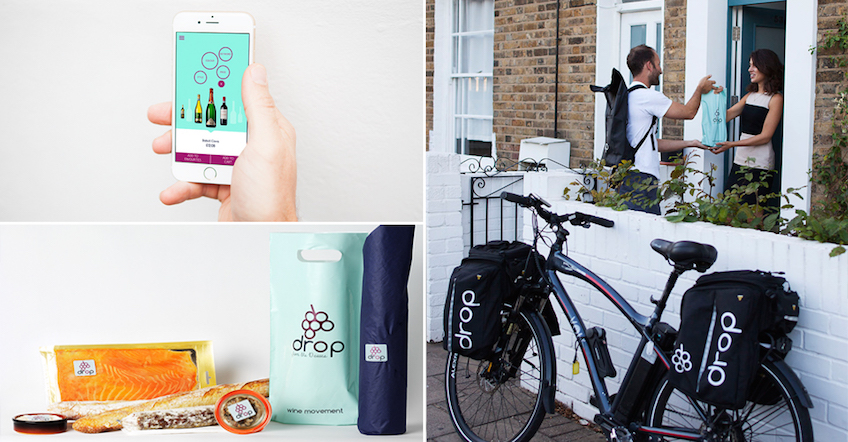 Image: sheerluxe.com