Charismatic Zinfandel: our wine grape of the week
We're sure you've knocked back and enjoyed a few glasses of this bold, full-bodied wine made from black-skinned grapes grown in over 10 percent of California's vineyards, but do you know the details that will help earn you the title of Zin-pro?
Zinfandel is a truly versatile grape and can be used in the production of dry reds, dry-style rosés, blush wines (known as White Zinfandel) and even dessert and Port wines. It is the dry, full-boded, concentrated Californian red wines however that make the biggest noise and earn the highest acclaim. Quintessentially west coast American, we think Zinfandel is the Hollywood icon of wine grapes.
Flavour profile: Typical Zinfandel is a robust, full-on flavoured red wine, where the fruit flavours are dependent on the ripeness of the grapes. Raspberry and other red berry fruits on the nose are classic tells of a wine made in cooler climates, whereas blackberry and pepper notes are more commonplace where there's more sun.
Tip: Look out for the term "Old Vine Zinfandel"; some wineries choose to include this on the bottle as it indicates that the wine is made from Californian Zinfandel grapes that are older than 50 years. Older vines tend to produce bolder, more intense wines and usually come with a higher price tag.
Food match: Zinfandel pairs well with heavy, flavoursome dishes such as stews and red meats. It also has a penchant for chocolate!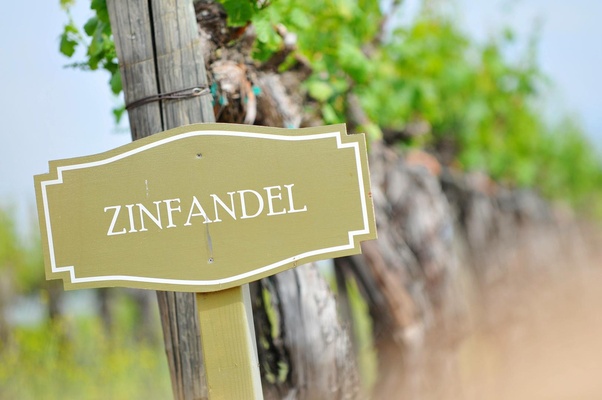 A European heritage…
The story behind Zinfandel is an interesting one. During the 1800s, Zin's popularity soared and vines were planted throughout California where they thrived in the sunny climate. This is why for years, Zinfandel was thought to be a US varietal in origin until scientists, much later on down the line, found significant similarities between Zin and the Italian grape 'Primitivo'. The surprising end to the story is that the ultimate heritage of Zinfandel comes from neither the US or Italy, but owes its origin to Croatia. The story of how it found its way across the seas, involves a horticulturist from Long Island who organized shipments of vines in which Zinfandel is thought to have been accidentally included… and the rest is history.
Want to taste your way around the grape? Here are some suggestions for your Zinfandel tastng tour!
Zinfandel 1: Dry Creek Valley in Sonoma produces the oldest vines and dark, peppery styles.
Zinfandel 2: Napa Valley Zinfandel tends to show more of a juicy, exuberant, bright berry style.
Zinfandel 3: Next, head to the Sierra Foothills for inky-black aniseed and mineral flavours…
Zinfandel 4: …or try Lodi and Paso Robles for more herbal, ripe cherry notes.
Zinfandel 5: Russian River Valley, the Santa Cruz Mountains and Mendocino County are relatively cool in comparison, so produced quite an elegant, less alcoholic and more complex style of Zinfandel.
Zinfandel 6: Zinfandel has its roots in Europe and is genetically very similar to the Italian Primitivo grape variety, so once you've hit California, head on to Puglia in Southern Italy for a more rustic and restrained European version.
Zinfandel 7+: Other than California and Italy, you'll be hard pressed to find Zin anywhere else. South Africa and Western Australia, however, have recently had a small amount of success with it.
Whichever style you go for, Zinfandel is a key wine grape to get to know, so fill up your glass and cheers to the Hollywood icon of wine grapes!