Arriving late at night at the Yeatman Hotel, nestled between Portugal's port houses, is like closing your eyes and allowing your other senses to take over; if you follow your nose you cannot fail to find your way. As you get closer, the night air is filled with the rich, sweet aromas of blackcurrant, honey, truffles and, of course, alcohol which evaporates from the barrels housed in the surrounding cellars.
I am on foot and miss the main driveway, instead finding myself at an ornate wrought iron gate with an intercom to announce my arrival. The gate opens, I start my climb up steep steps, and just as I reach the top and get my breath back it is immediately taken away again by the most spectacular views across the Douro River to the World Heritage site of Porto.
The hotel is situated in Vila Nova de Gaia in Portugal's Douro Valley, home to all the famous port houses that were built on the banks of the river. Port houses date back to the 1700s when boats called Rabelos transported the wine from the vineyards that flank the Douro River to be stored here and aged in barrels of oak. The temperate climate of the Portuguese coastline allowed for slow ageing before shipping, mainly to England.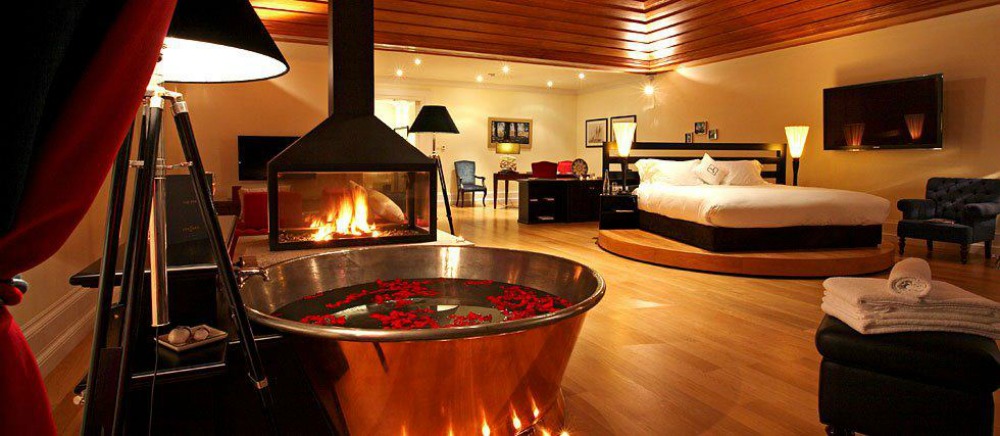 The hotel receptionist was not fazed by my late arrival and kindly informed me that the bar would remain open for as long as I needed and some supper could be prepared. Immediately I felt nothing would be too much trouble in this establishment. All the rooms are themed after a different Portuguese wine producer and all beautifully and individually decorated. In the stylish marble bathrooms you will find Caudalie Vinothe︡rapie toiletries, which are also found at their wine therapy spa.
At the spa you can indulge in treatments like a crushed Cabernet scrub or Premier Cru facial, which utilise the anti-oxidants found in grapes to create restorative and healing products.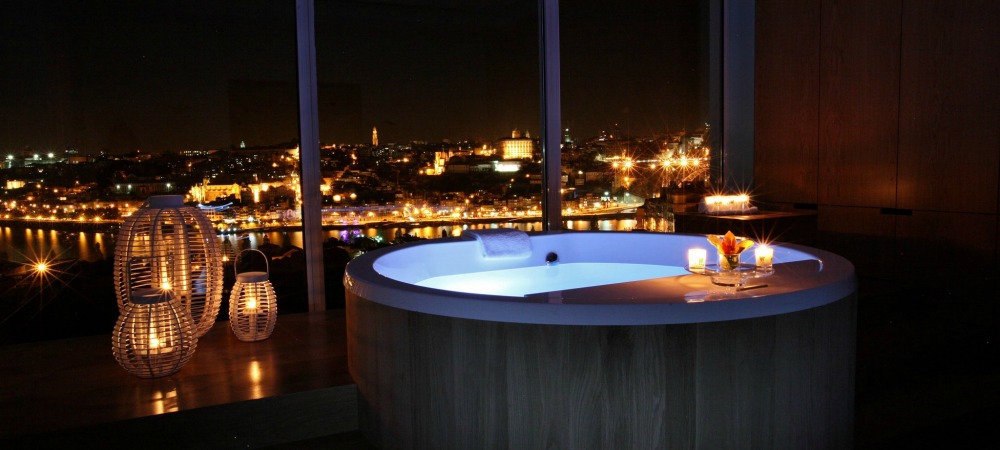 I was glad not to be in any hurry for supper as I slowly made my way through the wide plush corridors of the hotel, absorbed in the artwork that adorned the walls. Stepping into the lift was like being transported to the steep schist vineyards of the Douro Valley with images surrounding me.
My supper was served on the veranda where I sat relaxing in the cool night air taking in the spectacular view. Just below was the most inviting decanter-shaped infinity pool which I made a mental note to enjoy the following morning.