We are delighted to invite you to the first of our 2021 Events Series on the 30th of April, 2021. There is no better way to start your Bank Holiday Weekend and now that we are allowed, to enjoy the tasting with dear friends in your garden. How to join?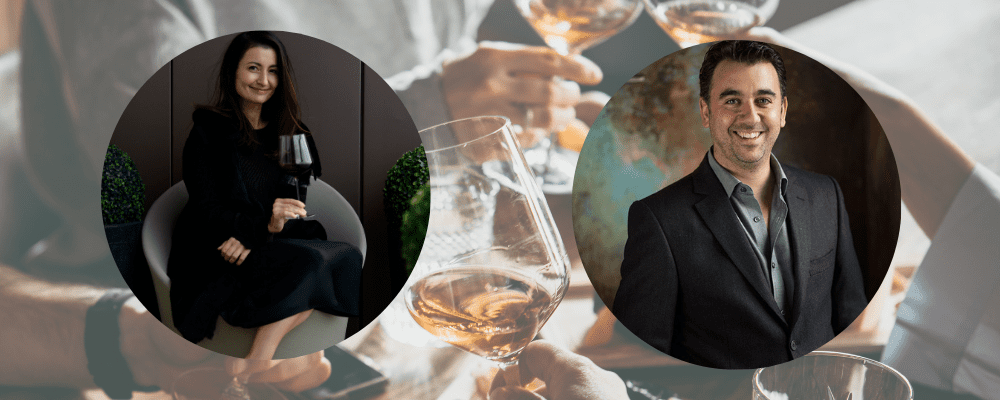 Join Diana Isac, our Winerist CEO, and meet Xavier Rousset, master sommelier and Co-Founder at Blandford Comptoir, Cafe Comptoir, Black Book, Cabotte, Greenwich Kitchen & TRADE APP.
We will start at 7pm and will aim for 45-60 minutes of tasting wine. This way there is still plenty of time for pizza or a BBQ. There will be some time for questions, to meet our team and to talk about your travel plans too!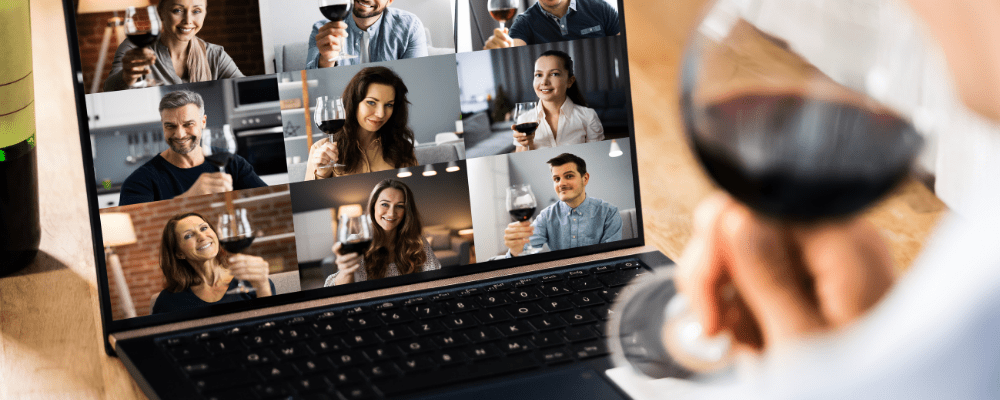 What do you need to know about the wines?
First up is a Pazo Senorans 2019 from Galicia. Zippy and zesty, just what you would expect from a high quality Albarino. This is one of my go to white wines for pairing with seafood, vegetarian risottos and sushi.
Our second wine is a White Rioja from Finca Manzanos 2018. Barrel fermented, this is a wine you must try if you are new to White Rioja. It is rich, smooth and goes well with pretty much anything from cured meats, cheese and a mushroom carbonara.
Our third white is an Italian summer bottled in one wine: think beautiful sandy beaches, seafood pasta and plenty of sun. This Scala Ciro Bianco will break the ice on any BBQ after a year of lockdown.
The first of the red wines is the grape variety that made me fall in love with Sicily. Cos Cerasuolo di Vittoria Classico 2016 is as seductive as it sounds. Jancis Robinson is a big fan and calls it the perfect wine for the Year of the Ox.
Niepoort Drink Me Douro Tinto 2019 is a wine that has been selected to represent our best selling destination for many years in a row. Playful, silky and easy going, a wine that is loved across generations.
Last up is a wine to delight your senses. From Ornellaia with love, Le Volte 2017 is the young, yet promising sibling of Ornellaia's Super Tuscan. We cannot wait to taste this with you.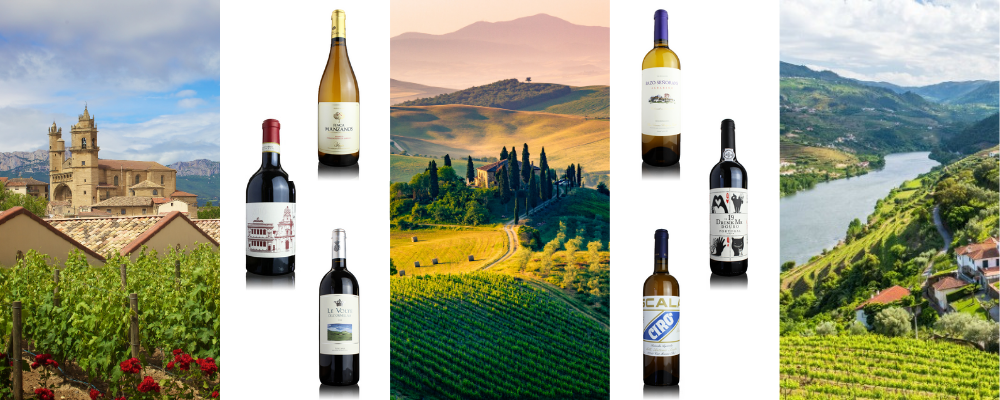 How to join us?
You can buy our case by contacting catherine@winerist.com or calling +44 (0) 20 7096 1006. Once you have purchased your case of wine, we will send you a Zoom link for the Wine Tasting on the 30th of April at 7pm. If you cannot join us, we will make sure we send you the recording.
Introduce a friend and you'll both get £15 off your case. Just ask your friend to email us and let us know it was you who referred them.
We cannot wait to meet you on the 30th of April on Zoom and hope that you enjoy this case of wine as much as we did!