Last week we hosted our latest wine and food tasting event alongside Wayra UK, our new London home and Telefonica's startup accelerator.
The evening kicked off with a Champagne reception sponsored by one of London's top wine bars & restaurant – 28-50. We also enjoyed wines from some of our favourite wineries from around the world, which we believe embody the full wine tourism experience – authentic wine tours, boutique hotel accommodation and great wines of course!
We were even lucky enough to be joined by one of the winemakers, Julio Bouchon, from the Chilean winery, Bouchon Family Wines.
Julio introduced three wines from his family range, explaining the history of winemaking in Chile as well as the family's background. We love meeting the winemaker and it's something we would recommend to any wine lover as it gives you the unique chance to find out more about your favourite wines.
Our wine list for the night consisted of the following: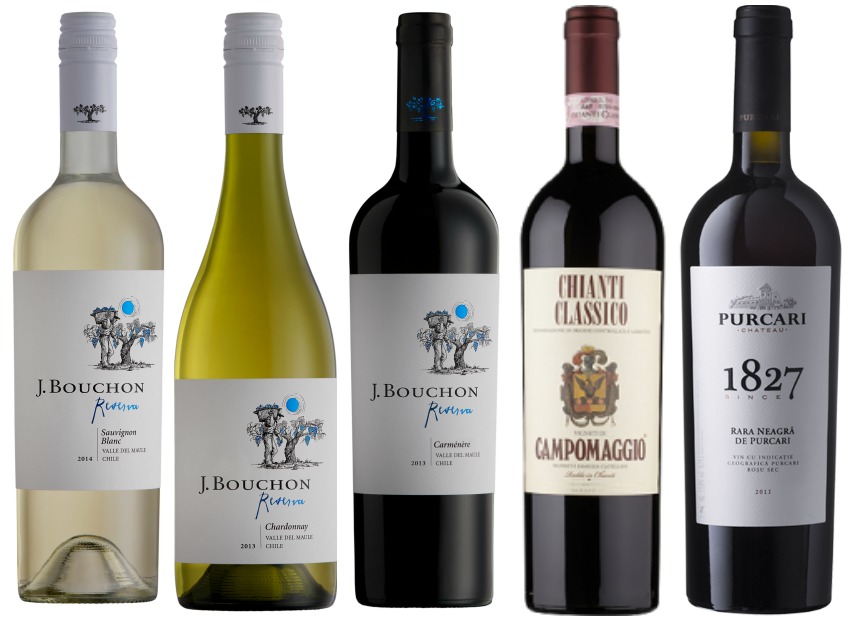 1. Bouchon Family Wines – Sauvignon Blanc Reserva 2014
This wine is clean and pale yellow, with some green notes. It presents high intensity with aromas of citric fruits like grapefruit, and some tropical fruits, which gives a pleasant freshness on the nose. It is very fresh and young with a good body and acidity, and a harmonious finish.
Grape: 100% Sauvignon Blanc
Region: Maule Valley, Chile
2. Bouchon Family Wines – Chardonnay Reserva 2014 (unoaked)
This wine is pale yellow in colour. It presents tropical aromas of ripe bananas and pineapple with some sweet notes of honey. It is fruity on the palate and has a very good body and acidity that gives a pleasant freshness to the wine.
Grape: 100% Chardonnay
Region: Maule Valley, Chile
3. Bouchon Family Wines – Carmenere 2012
Showing a very deep red colour, this Carmenere presents aromas of red and black fruits like plums and blackberries with a touch of spicy notes; it presents also hints of coffee and tobacco notes coming from the aging. In the mouth it is round with good structure but with soft tannins. It presents notes of ripe black fruits mixed with pleasant herbal notes at the end.
Grape: 100% Carmenere
Region: Maule Valley, Chile
4. Castellani – Campomaggio Chianti Classico 2010
A modern style Chianti Classico with lots of ripe red and black fruit flavours, and notes of toast and vanilla. Full-bodied with a very smooth palate, silky tannins and round finish.
Grape: 100% Sangiovese
Region: Tuscany, Italy
5. Purcari – Rara Neagra 2012
From a wine country dear to our co-founders' hearts, the Purcari Rara Neagra is a medium-bodied red wine from an indigenous Moldovan variety cultivated with low yields. It has some of the elegance of Pinot Noir, but the fruitiness and body of a Sangiovese. A lovely, easy-drinking style. The taste is full, velvety, with notes of cherry, pomegranate with a floral lift of violets, and a touch of spice.
Grape: 100% Rara Neagra
Region: Moldova
We would like to thank our sponsors and partners who provided the incredible wines and foods which were enjoyed by all!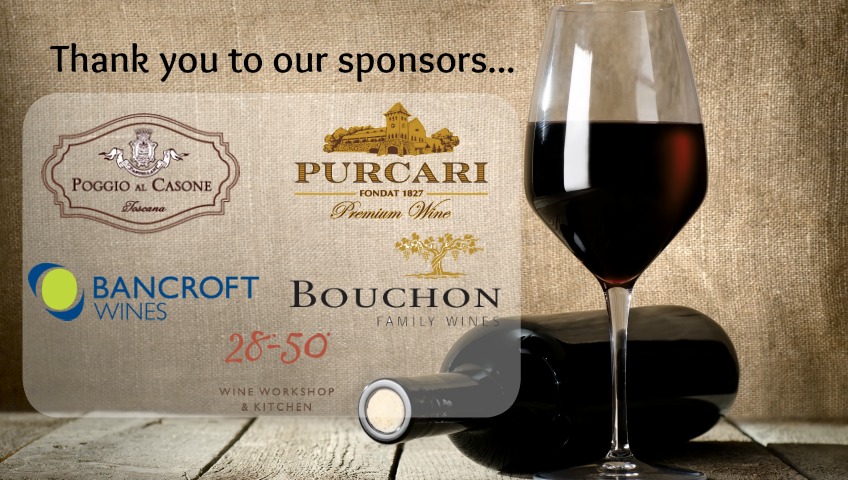 Stay tuned for our next event!