If you watched The Wine Show this week you might have found yourself craving a bottle of Pinot Noir – the grape made famous by cult film 'Sideways', filmed against the stunning backdrop of Santa Barbara. Thanks to Rex Pickett, the original author, and his two unlikely protagonists, Jack and Miles, Pinot Noir became so popular after the film's 2004 release that sales rose by 16% and tourism in the Santa Ynez valley boomed. You can read about what Rex has been up to since in our interview here. In the meantime however…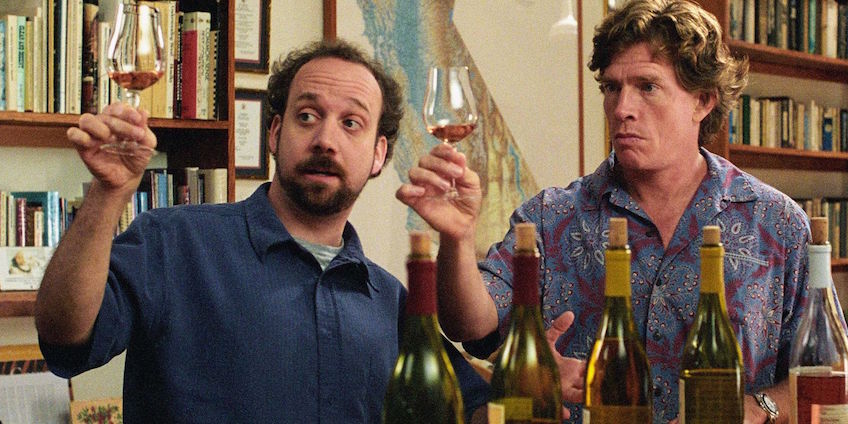 Is Pinot Noir worth the hype?
Here's what our very own Winebird (Helena Nicklin) has to say about this elusive grape…
Pinot Noir wines are graceful, light bodied, understated and elegant. Pale in colour and light-bodied, with high acidity and very low tannin, Pinot can taste like a red wine but feel like a white, which is part of its universal charm. Couple this with a sensual, silky texture and an ethereal perfume of spiced cherry, lavender, raspberry compote and earth, and you'll understand why people spend crazy amounts on the top bottles! Pinot is notoriously temperamental and difficult to work with, which is why there are so many disappointing bottles on the market. When all conditions are perfect, however, they have a complex, memorable beauty which feels smooth and effortless.
Pinot may be the star grape of Burgundy, France, but there are plenty of outstanding bottles to be found around the world. In Santa Barbara, for instance, and other fog-cooled parts of coastal California, Pinots are delightfully soft, and the ripe, juicy fruit really shines through. Think strawberries and cream on a bed of red velvet.
Convinced? Here's where to get your hands on some great Pinot Noir from Santa Barbara and beyond…
Winerist recommends:
BARGAIN: Seaglass Pinot Noir 2014, from Marks & Spencer, £13
Super soft and easy drinking, this is strawberry fudge in a glass with a kiss of vanilla from the oak.
BEAUTY: Byron Pinot Noir 2014, from N.D. John Wine Merchants, £19.95
A touch more poise and power in this silky, Californian Pinot. Lovely perfume on the nose too.
SPLASH OUT: Au Bon Climat 'Isabelle' Pinot Noir 2013,from Majestic, £49.50 mixed 6 price
Santa Barbara Pinot at its most decadent! Concentrated and complex, yet still with that haunting earth and red cherry elegance that only Pinot can deliver.