1973 seems to have been a year for iconic moments. After months in the Abbey Road Studios, Pink Floyd released Dark Side of the Moon to rapturous acclaim. Jackie Stewart, a hero of British racing, won his third and final F1 title. Over in the States, the Miller Brewing Company invented the Miller Lite, and with it the eponymous joke about making love in a canoe (I'll let you work it out). But more importantly for the wine lovers of the world, the first Sauvignon Blanc vines were planted in New Zealand's South Island farming region of Marlborough and were about to change the game.
Over the ensuing decades the world's wine drinkers and critics have been dazzled. While the rest of the world were using their Sauvignon Blanc to copy Sancerre or Bordeaux Blanc styles, the Kiwis (as Kiwis do) went for a style all of their own. The pungently aromatic wines managed to combine ripe tropical fruits, electric citrus notes, and a green herbaceousness that other wine countries of the world could never touch, and we all loved it.
Victim of Success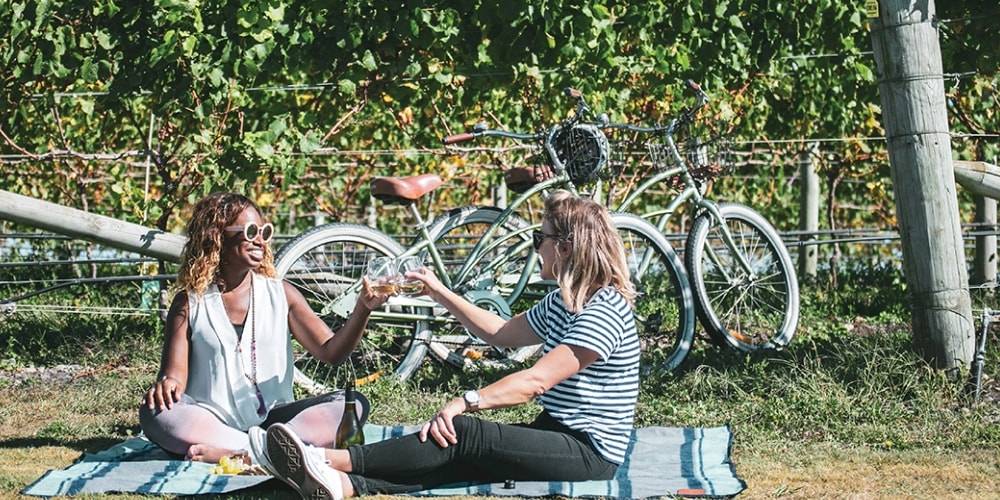 Photo credit: NZ Wines
Fast forward to today and the picture is somewhat blurred. On the one hand global exports are flying. In 2015 New Zealand's total exports of reached Sauvignon Blanc reached 180 million litres, a whopping 87% of the total wine exports. This figure seems set to hit the magic 200 million litres mark by 2020. When you compare that with it being just 66% of production, it's clear that the world is demanding Kiwi Sauvignon Blanc above all else from the country.
The gap between that and what you hear from "wine people" is confusing. It seems to be suffering from Oaked Chardonnay Syndrome. It blew us away, we drank a shed load of it, and now we're bored of it. Our tastes have moved on. Our palates require something more sophisticated. Apparently.
The figures simply do not match that thought process. We're drinking more than ever before. It's also a very blinkered view. As I found out on a recent trip to the Land of the Long White Cloud, New Zealand's Sauvignon Blanc game is evolving far beyond the one trick pony lodged in certain narrow minds.
Regional Variations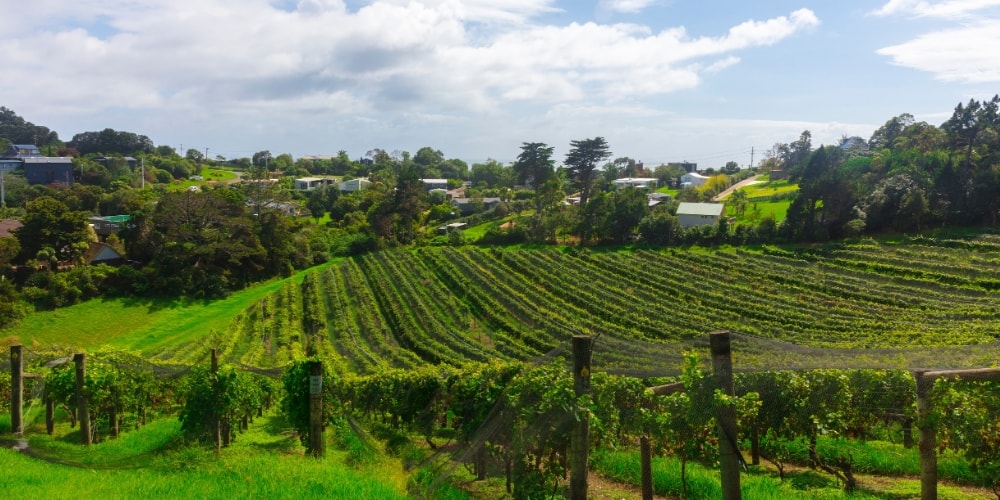 New Zealand's wine regions are nearly all blessed with amazing sunshine, which allows the grapes to ripen to consistently produce those tropical fruit flavours. But the topography of a land of 1600km from the Auckland region to Central Otago, and spanning 10 degrees of latitude, is extremely varied. Just ask Peter Jackson.
Marlborough is synonymous with Kiwi Sauvignon Blanc, with 89% of the country's plantings. This North East tip of the South Island provides low rainfall, consistently high hours of bright sunshine, and a large range of day to night temperatures in the growing season have allowed for the rich tropical fruit bombs with a searing refreshing acidity that we all know and love.

Look to Hawke's Bay however, on the East Coast of the North Island, and you get a slightly different picture. The sunshine remains, but warming winds give a temperate and warmer climate leading to riper, rounder styles, with a lower acidity that might have some sighing with relief. Central Otago, the world's most southerly wine region, is the coolest region for the grape, with the largest range of day to night temperatures. It's here where the classic old world Sauvignon Blanc green flavours of bell pepper and grass come through.
45 years is not a long time for vines to find their place. Even within the regions the micro-climates and different terroirs are still being investigated. The two main valleys of Marlborough, for example, are producing markedly different styles. The warmer Wairau Valley is showcasing the classic Kiwi ripe, tropical, and pungent wine, whereas the Awatere Valley towards the coast has the cooling effect of those sea breezes giving more mineral and herby wines. Sub regional labelling is slowly happening, but officially they're both Marlborough Sauvignon Blancs.
Winemakers With Style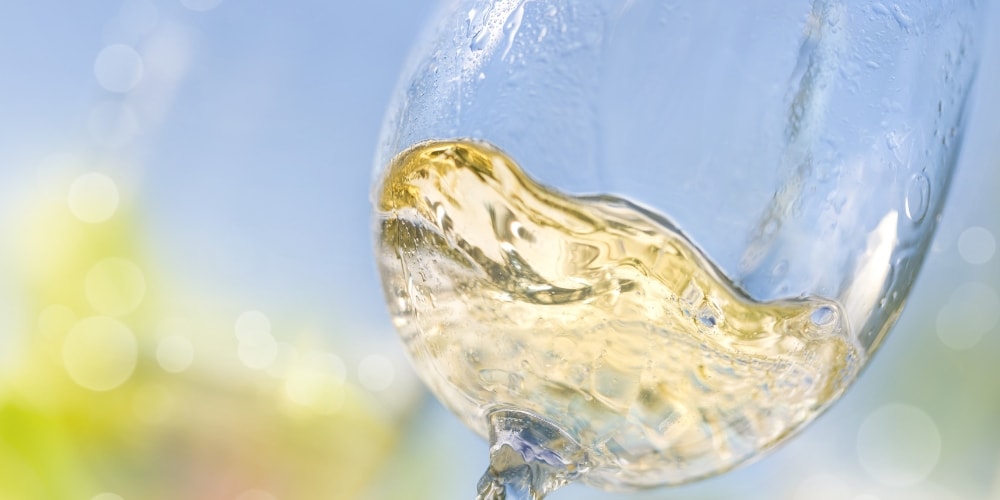 Winemakers too, are far from done experimenting. The vast majority is still made in the fresh, fruit driven style, with cool fermentations in stainless steel vats. But if the Bordelaise can mess around with barrel aging and fermentation to add complexity and ageability, why can't they? If the boys and girls in Sancerre can play around with lees ageing to add creamy texture and reduction flavours, can't be completely without merit, can it? These different styles are far from the norm, but are challenging preconceptions even within New Zealand.
Foodie Hero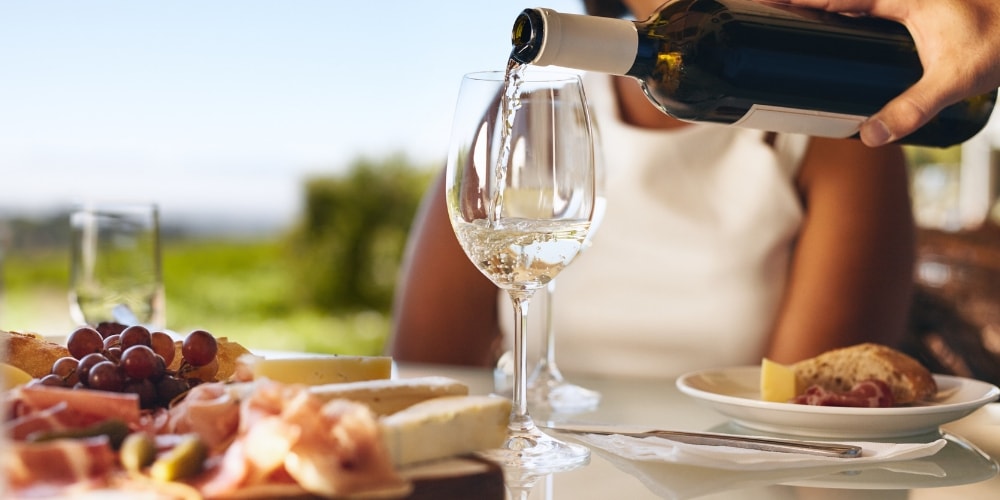 These wines are also, I feel, underrated from a food-pairing viewpoint. Anything seafood, garlic, citrus, cream, vinegar dressing, white meat, pasta…shall I stop there? Chilled down to 7 degrees or so and it's a perfect aperitif or to drink through the meal. A recent dinner I attended in London, with Whitehaven Wines, saw us drink their 2017 Sauvignon Blanc with every course. Ok it was a seafood restaurant, and the jury's still out on how well it went with the rhubarb and blood orange dessert, but you get the point.
Sauvignon Blanc has been a hero of the white wine world in the last 40 years. It's such a distinctive style, it goes so well with different occasions, and it doesn't cost the earth for some great examples. With the push from grape growers and winemakers in New Zealand to find the perfect sites, the differing terroirs, and the optimum cellar techniques, there is no doubt that Kiwi Sauvignon Blanc still remains a hero and will do for many years to come.
Cheers
RECOMMENDED WINES

MIDWEEK, SUB £10
Villa Maria Private Bin Sauvignon Blanc, Marlborough
Classic pungent style
Various Supermarkets
DINNER PARTY, £10-£20
Rockferry, The Corners Vineyard, Sauvignon Blanc, Marlborough
Organic, Biodynamic, Barrel Ageing, Lees Ageing
Various Online Independents
SPLURGE, £20+
Cloudy Bay, Te Koko, Sauvingon Blanc, Marlborough
Barrel ageing, lees ageing, indigenous yeast
Stone fruit, tropical fruit, blossom flower, creamy texture
Online at the New Zealand Cellar and others