Brazil is best known for the sandy Copacabana beaches and it's caipirinha, it's national cocktail. Now forget all that for a moment and picture the rolling hills of Italy's Piedmont wine region.
Yes, we are excited to unveil to you Brazil like you have never imagined it before – as a wine country (see the Brazil Travel Guide). The country has always been known for its passion and effervescence; and that translates perfectly into its wine production. The Brazilian sparkling wines (Espumantes) are gaining international recognition, and Brazil has been called the 'Champagne capital of South America.'
In the late 1800s, southern Brazil experienced a mass influx of Italians, mainly from the North of Italy. A trip to the southern-most state of Rio Grande do Sul, the largest production region making 90% of the wine, is ideal for a weekend getaway.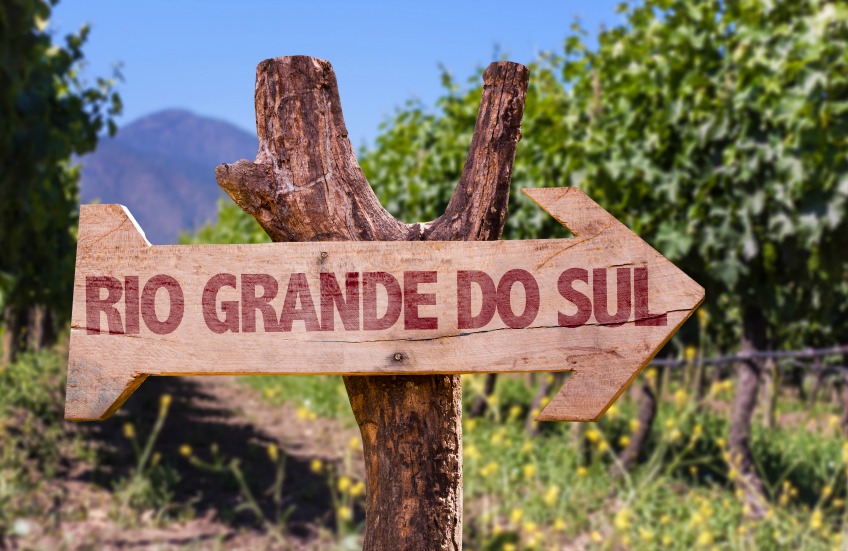 Undeniably, the heart of the wine region is the Vale dos Vinhedos in Bento Gonçalves. This part enchants visitors for its wine, cuisine, culture and natural beauty. The 'Rota do Vinho' wine-trail passes through the town, and up the vineyard-strewn hillsides; a great destination for wine lovers.
The ideal place to begin exploring the historical Italian immigration, is with a visit of 'Capela Nossa Senhora das Neves' built in 1907; a perfect example of Brazilian ingenuity at its finest!
The second generation of settlers and their families desired to build a church; but at that time the region had suffered severe droughts for months. With water reserves extremely low, they came up with the next best solution. Instead of water, they used wine to make the cement; and so the church was built! Now, it stands as a symbol of the vision of these early pioneers, built with hard work, faith and a passion for wine.
To further indulge in the best that the region has to offer, we invite you to participate in tastings at local vineyards. An exciting gastronomical and wine experience awaits; allowing visitors to explore an array of emblematic varietals (Merlot, Malbec, Cabernet) as well as unique genres such as Marselan, Ancellota, Egiodola. Third and fourth generations of winemakers will impress you with their immense pride in family traditions and their contagious love for life and "alegria".
Moreover, Brazilian winemakers have distinguished themselves by bringing forth their own crown-jewel: Méthode-champenoise Brazilian bubbly (Espumante).
Often referred to as the first producers of 'Méthode traditionnelle' sparkling wines in Brazil and South America, Peterlongo winery has specialized in 'Espumantes' and it produced nothing else between 1915 to 1965. A visit of the estate includes a tour of their castle-like winery and underground cellar encased in rock. Pairings with local "queijo" and other regional delicacies make for an exquisite culinary experience.
Next, step into the cellars of the Aurora winery. The winery is best known for its Merlot, Chardonnay and Muscat. Its award-winning label (Aurora Muscatel) can be sampled along with other signature wines in their tasting room.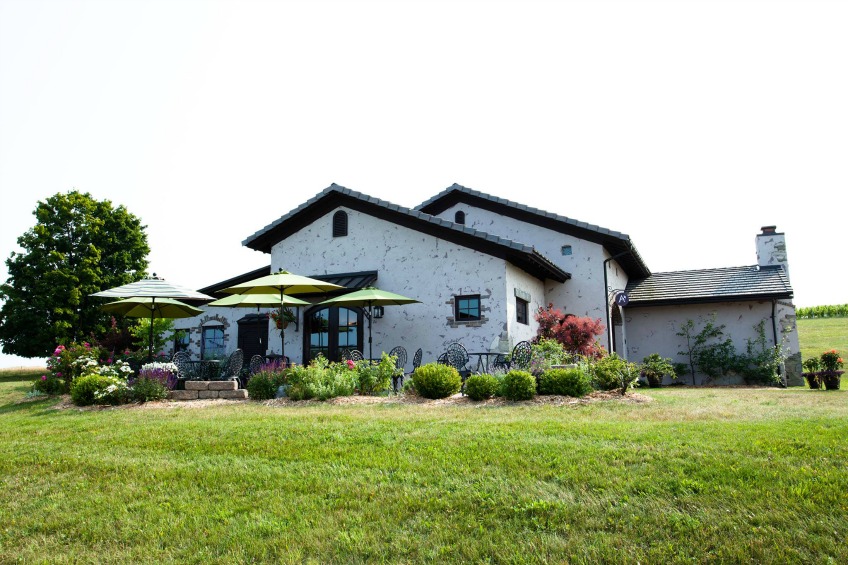 Continue your sensorial adventure, to family-owned Miolo winery which was established as a grape producer in 1897. The family founded the modern winery and Miolo brand in 1990. In that relatively short period of time, Miolo has positioned itself as the preeminent premium producer in the Brazilian wine industry. "Terroir Merlot" and "Lot 43" are considered two of Brazil's most iconic wines.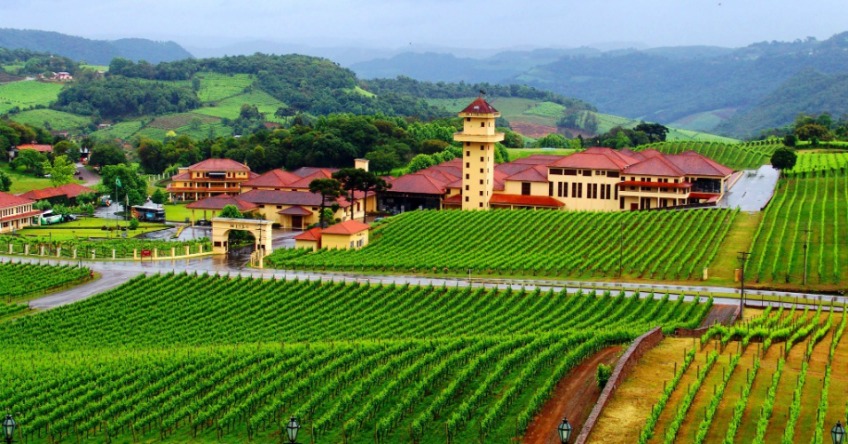 The Miolo winery also recently inaugurated its "Wine Garden"; the perfect setting for a romantic picnic.
As the trip progresses, what better way to unwind and tantalize your senses, than with a relaxing escape to the Caudalie Vinotherapie – Spa do Vinho? The first Autograph Collection hotel in South America, this luxury spa hotel occupies a grand building overlooking vines. Its Tuscan architecture harmonizes with Nature in an atmosphere of peace, relaxation and delight, with panoramic views and surrounded by vineyards. The wine-centric establishment offers vine and grape treatments. It is the perfect oasis in which to restore skin, body and mind.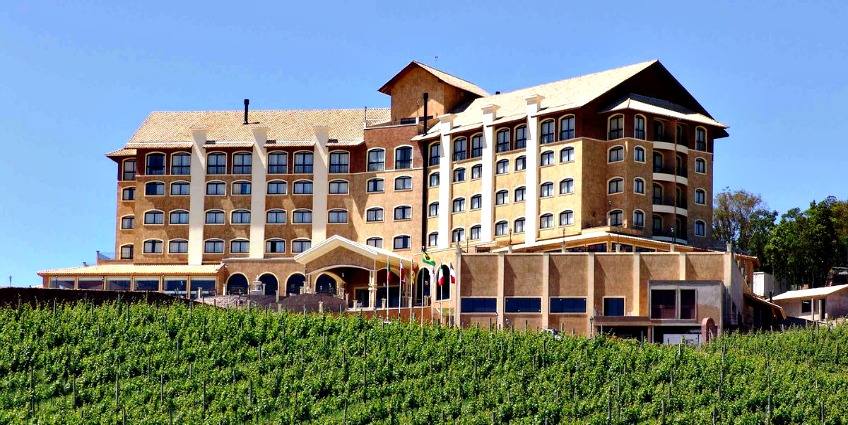 Further experience the quintessential Brazilian hospitality and 'alegria' through its local cuisine. The region features a number of select restaurant options featuring Brazilian Churrascaria (steakhouse) and Italian culinary specialities with a Brazilian flair. This Full-Day Brazilian Wine Tour is a great introduction to the local cuisine and Brazilian wines.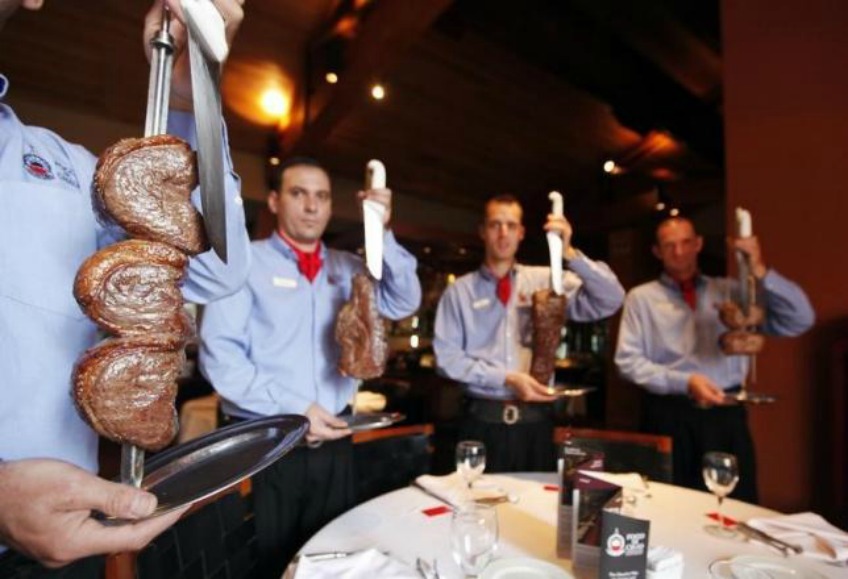 From the tradition of Gaúcho churrasco, large portions of meat are skewered and cooked immediately over a wood burning fire. The slow-cooked meat bastes in its own juices; resulting in tender, flavorful steaks.
"Feijoada", "Pasteizinhos", "Massa 4 Queijos" and other dishes are prepared with a focus of harmonizing aroma and flavors, and well paired with suggestions of local wines.
As the journey comes to an end, you are invited to sleep – and live – in exquisite barrique suites; previously used for storing wines. For lovers of Bacchus, this may seem like a dream. Situated in the town of Canela, Hotel Fazenda Pampas turned 20 barrels of 100,000 liters of wine, into true 3-story apartments with all the comfort and privacy that discerning travelers seek.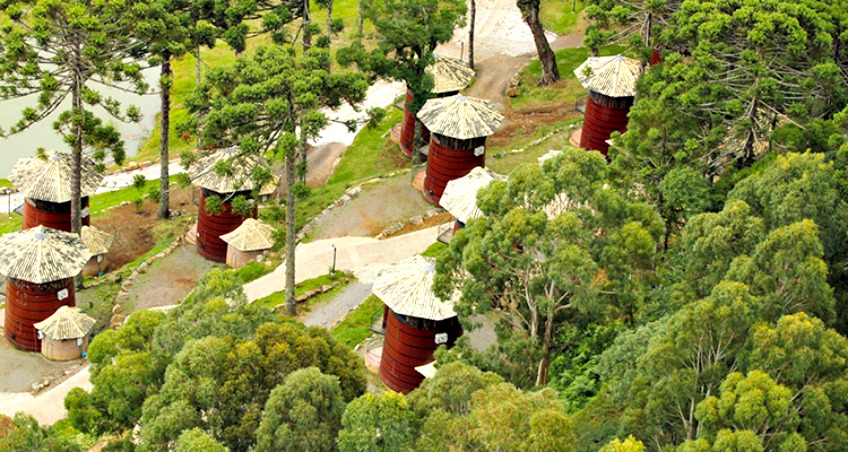 We know you will enjoy this hidden Wine gem as you explore one of the diverse elements of Brazilian culture and heritage. 'Bem-vindo'; Welcome to Brazil!