If wine is made from grapes, why aren't all wines vegan? We asked our vegan wine expert Sumita Sarma to answer this very good question…
Veganism has made a huge shift from being a mere fad amongst the few cult rebel counter-cultures of the 1980s to becoming a daily lifestyle for many of us regular citizens. Choosing a meat free alternative diet is a conscious decision for a growing number of millennials and other health-conscious people in today's world. There are also a large number of meat eaters who now embrace the Flexitarian diet by adding regular plant-based foods. We saw evidence of this when around 150,000 people signed up for Veganuary in January this year. Vegans do this not just to detoxify their bodies and clean their gut, but also as an act of kindness towards animals. A plant-based diet does not just keep heart disease at bay, but has also been shown to 'reverse' it, as proven by Dr Ornish in his detailed scientific studies. Research by the Vegan Society confirms that in the last 10 years, the number of plant-based consumers have gone up to more than half a million in the UK, with at least 1% of them being no more than 15 years old. A plant-based diet is more than just being a vegetarian, however; it also excludes eggs or dairy completely from the diet. Some of the holistic and purist vegans would extend this to exclude using or wearing animal by-products such as leather and honey. Some of the environmental vegans go a step further by refraining from visits to zoos and aquariums as a conscious decision to abstain from supporting any form of animal exploitation for human gains.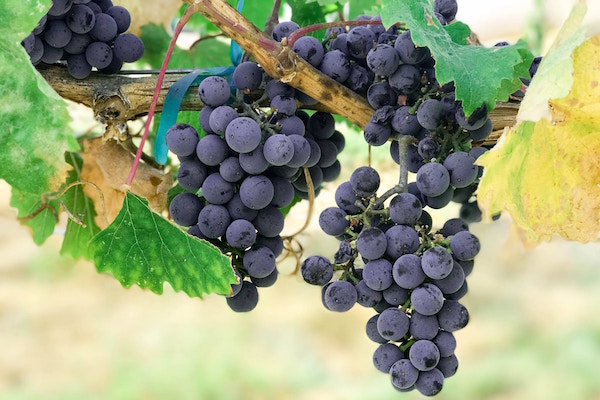 Why aren't all wines vegan?
When it comes to wines, it is natural to assume that since wines are a product of grapes, every wine must be vegan and up to after the point of fermentation, this is correct. It is the final step, the clarification of the wines, where the veganism concept gets blurry. You see, the by-products of fermentation include some unwanted tannins, dead yeast, tartrates and harsh phenolics, which if left in the wine, causes it to become turbid and cloudy. In order to finish the wine and leave it aesthetically pleasant, producers use fining agents, some of which are not vegan. Fining involves adding these agents to the wine, which then attract the unwanted microbes, tartrates and tannins. They all stick together, allowing for them to then be easily filtered out. Agents once commonly used include isinglass (bladder from fish), casein (from milk), egg albumen, chitin (from crustacean shells) and gelatin (from cow and pig bones and skins). Filtration claims to remove all the added fining agents, but the truth is that there may be a miniscule amount of these agents still present in the finished wine. It is this detail which stops a wine being able to call itself vegan. The reason these strange animal products are used, dates back to medieval times, when animal products were the easier and more accessible options in Europe for wine clarification. Nowadays however, many wine producers use a clay-based substance called bentonite to fine their wines. You can also see kaolin clay, plant-based casein, potato matter, silica gel and plant originated charcoal used now to fine wines, though some more traditional houses still use the animal-derived substances mentioned above.
Vegan wines legislation
There has not been any statutory legislation requiring the mention of fining additives to date. Thanks to the growing number of recent vegan lobbyists who have been arguing for full disclosure of ingredients that go into edible products however, now wine producers and wine retailers are becoming more aware of this. Many big supermarkets such as Coop, Waitrose, Aldi and Morrisons have started labelling their vegan wines on their website and by the end of 2018, they also aim to include details of vegan fining agents where used on the back of the wine label. It is advisable to check with your local wine outlet to find out which wines are vegan, not only to support the cause for vegans around the world, but also to make the world a friendlier and healthier place.
Do vegan wines taste different?
The good news is that vegan wines are readily available now, even if they don't always say so on the label. Honestly speaking, it is impossible to find any difference in taste between wines that are filtered the vegan way and non-vegan way, so it seems crazy not to just always use vegan fining agents, which make wine truly and completely vegan, as many assume wine is anyway!
VEGAN WINES TO PAIR WITH SPICY CUISINE
Here are some wines that are wonderfully vegan to pair with not just any ordinary food, but my favourite style: spicy and sassy!
BORGO MOLINO PROSECCO 2016 (Coop or Tesco £9.99)
I cannot overstate the floral and vibrant zing of a mouth-watering Prosecco to wash down your spices. Should you wish to start the evening with a plate of scrumptious samosas or spring rolls or an inviting bowl of Ginger and Kaffir leaf infused Thai carrot soup, why not serve them with this superb bargain vegan prosecco by Borgo Molino. Made by three brothers, it is a quality prosecco showing typicity along with an easy appeal. Creamy mousse, surging with ripe apples, pears and lemon blossoms, this wine has crisp acidity and a refreshing expression that will match perfectly with your spicy dishes calming down the chillies while retaining the spice flavours. Vibrant finish and an easy pair to douse those chillies in your samosas, potato tikkis, lamb kebabs and bhajjiyas.
BOURGOGNE BLANC, LES FEMELLOTES 2016, DOMAINE CHAVY CHOUET (Roberson Wine £18)
This is a vegan white wine that brings the class and style of Puligny Montrachet but at a fraction of the cost and made by a highly established wine producer of Burgundy. With vines lying adjacent to Puligny Montrachet, the wine carries a distinctive Burgundian appeal with racy lemon fuelled acidity, lean but ripe pear and apples accompanied by a hint of soft stone fruit core. Its subtle elegant oak ageing and lush palate further adds complexity through its buttery, caramel, spicy and zingy finish. An exceptional quality vegan wine to impress your guests with alternative Asian gastronomic recipes such as Miso grilled Mushrooms, Smoked Tofu and Puy Lentils and Teriyaki Chicken Wings. Or pair it, as I did with 'Zai er' (mock geese) made of bean curd skins and feel the delicious pairing go down effortlessly.
LOUIS JADOT, CHAPELLE AUX LOUPS, BEAUJOLAIS-VILLAGE (Waitrose £8.99)
A lovely aromatic fruit forward style red wine made with Gamay grapes. Its soft character and low tannic silky structure makes it vibrant to pair with Japanese and Chinese cuisines such as sushi and sashimi, prawn toast and chilli chicken. If you are vegan, you can pair this wine with kale and spinach salads, grilled vegetable dishes that use mustard sauce, chilli pesto sauce, vegan pasta, spring rolls, bok choy stir fry, veggie hot pots and even mushroom ramen noodles.