Sonoma Valley's hills and hamlets create a quainter feel than Napa's broad valley. This region's vast western exposure to the Pacific Ocean (aka "the refrigerator", as some winemakers call it) make it feel more mystic. However, Sonoma is hardly small. Not only is it bigger than other high-end regions like Napa Valley and the Santa Cruz Mountains, it is also far more varied. Pinot Noir may be the most oft thought of grape here (accounting for 29% of plantings), the black grape counterpoint to Napa's Cabernet Sauvignon, but Sonoma is the homeland of a wildly diverse range of grape varieties. Nevertheless, Chardonnay dominates the region's plantings at 42% of planted vineyards.
Sonoma is quieter, more casual, more diverse and more outdoorsy than Napa. Sure, its appellation is bigger, but so – locals would argue – are the hearts of its people. You're as likely to be invited on a cross-country trail ride in Sonoma as you are to be invited to a wine tasting. Sonoma definitely puts the "country" in "Wine Country".
Sonoma is home to many smaller wineries, though it also has larger wineries that require reservations in advance. Whereas Napa can be the "party on demand", Sonoma tends to be more discreet. So, do ring up in advance and don't miss these particularly unique spots:
Fort Ross Vineyards: it seems as though you've reached the end of the earth by the time you arrive at the tasting room, nestled in a temperate rain forest patch in this hills along the Pacific. Happily, a roaring fire welcomes you at the westernmost winery on the American coast.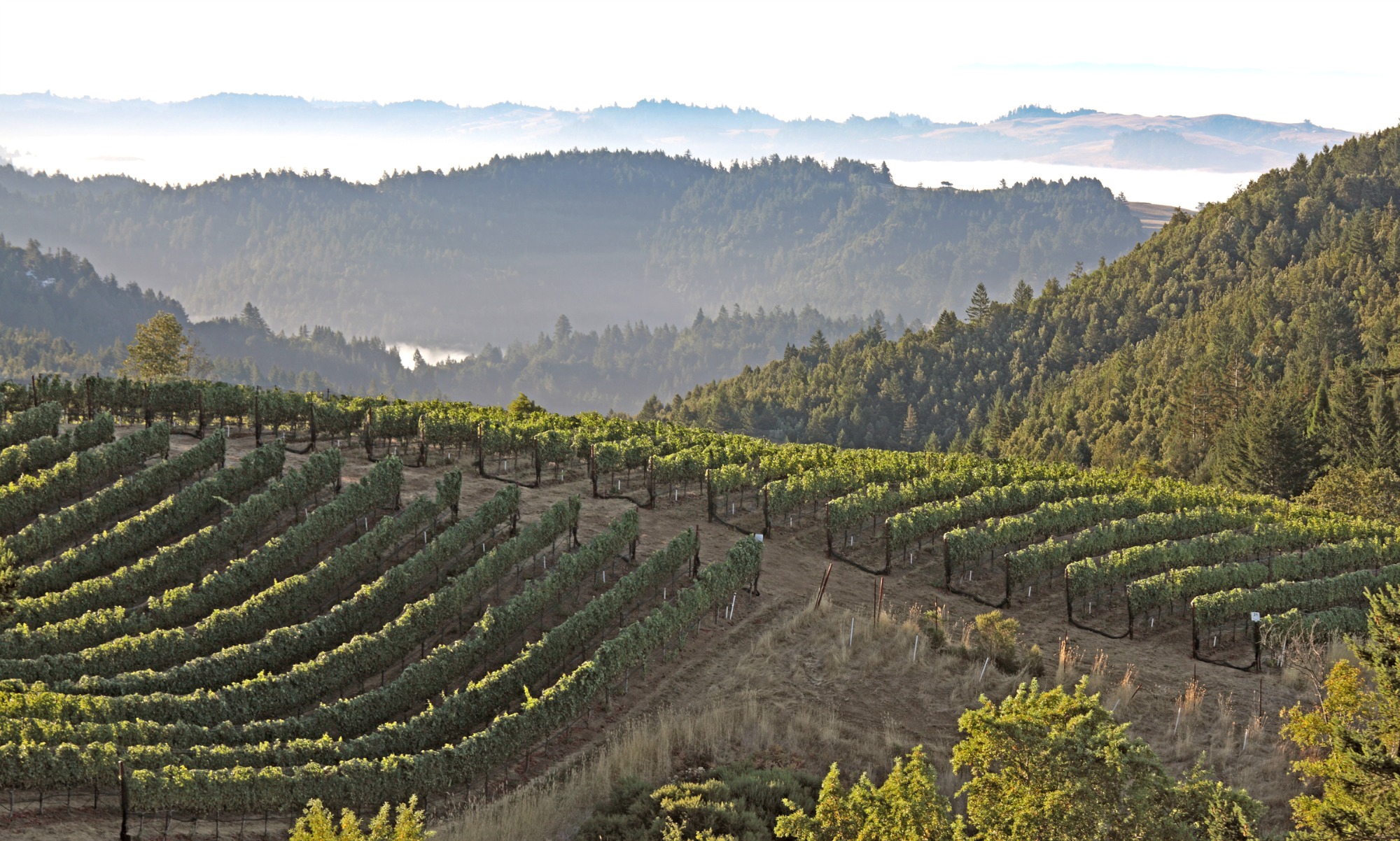 Photo credit: http://www.fortrossvineyard.com/?
Fort Ross 2010 Pinot Noir Symposium Fort Ross-Seaview $42
This Pinot Noir includes a surprise of 5% Pinotage. Perhaps that is what gives the wine its tarry, rustic tinge. The nicely supple palate is framed by crisp tannin and pronounced acidity that prop-up the blackberries, rust and green olive flavors.
Hirsch Vineyards: there's nothing like tasting in the zippy afternoon breeze on the picnic table in the vineyards first planted by David Hirsch in 1980. There's no tasting room, and it's a seriously long drive, but the views – even before you sip the wines – will be worth it on a clear day.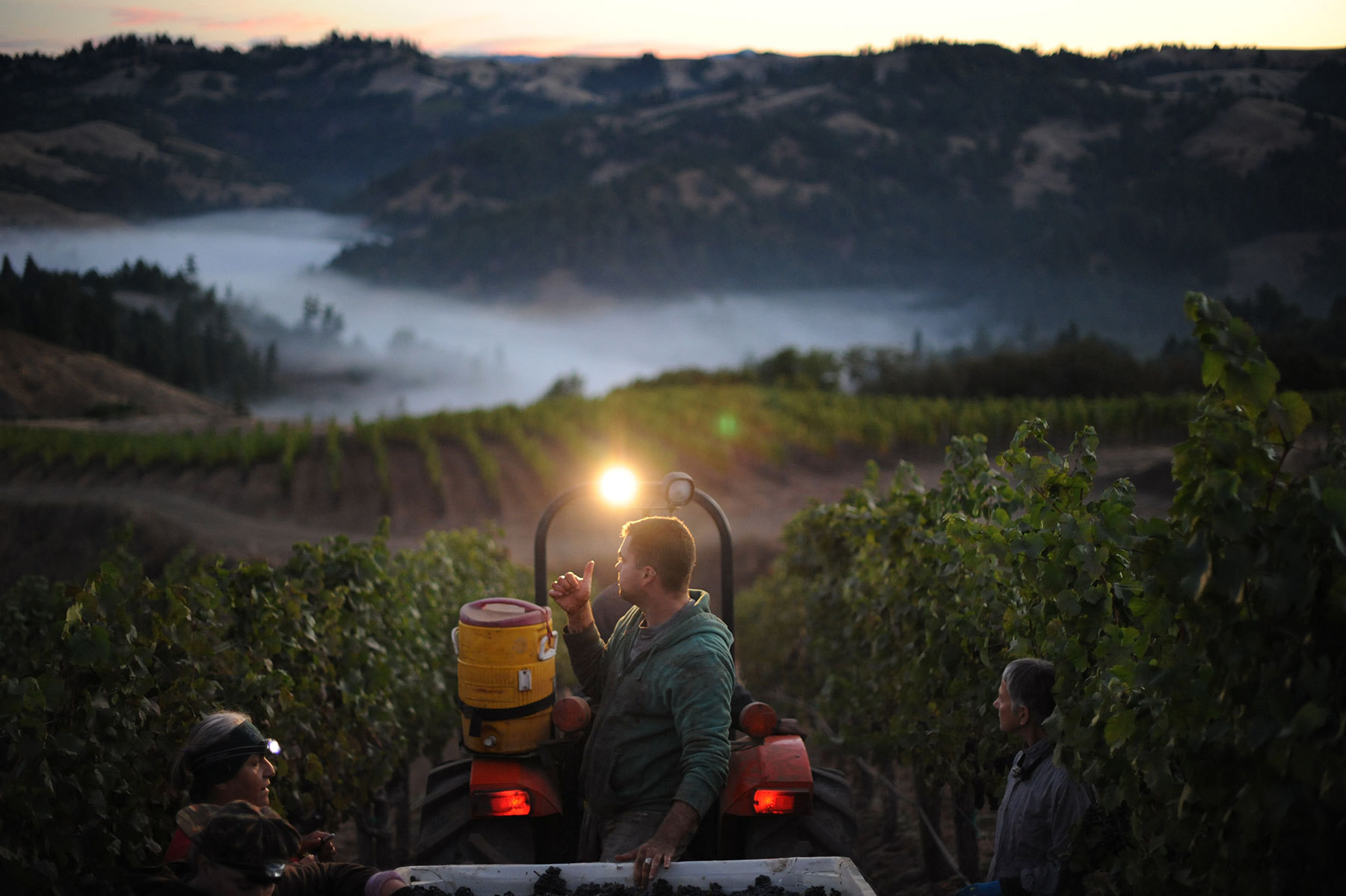 Credit photo: http://www.erikcastrophoto.com/ by Erik Castro
Hirsch 2012 Chardonnay Sonoma Coast $60
Less than four acres of Chardonnay are planted at Hirsch. Only in its seventh vintage, this fruit was first purchased by Williams-Selyem then by Kistler before being directed into the estate label. This bottling is lightly cloudy and subtly perfumed. It smells of tangerine peel, bay leaf, bamboo and cotton bud. Decant this wine a few hours before serving or you won't see its many layers unfold!
Small Vines Wines: this winery's husband-and-wife team don't let a single thing slip through the cracks. Everything is meticulous, as will be your visit if you give them some advance notice. Beware, if you are there in pruning season, they may persuade you into the vines to show you how cutting back the vine wood is done.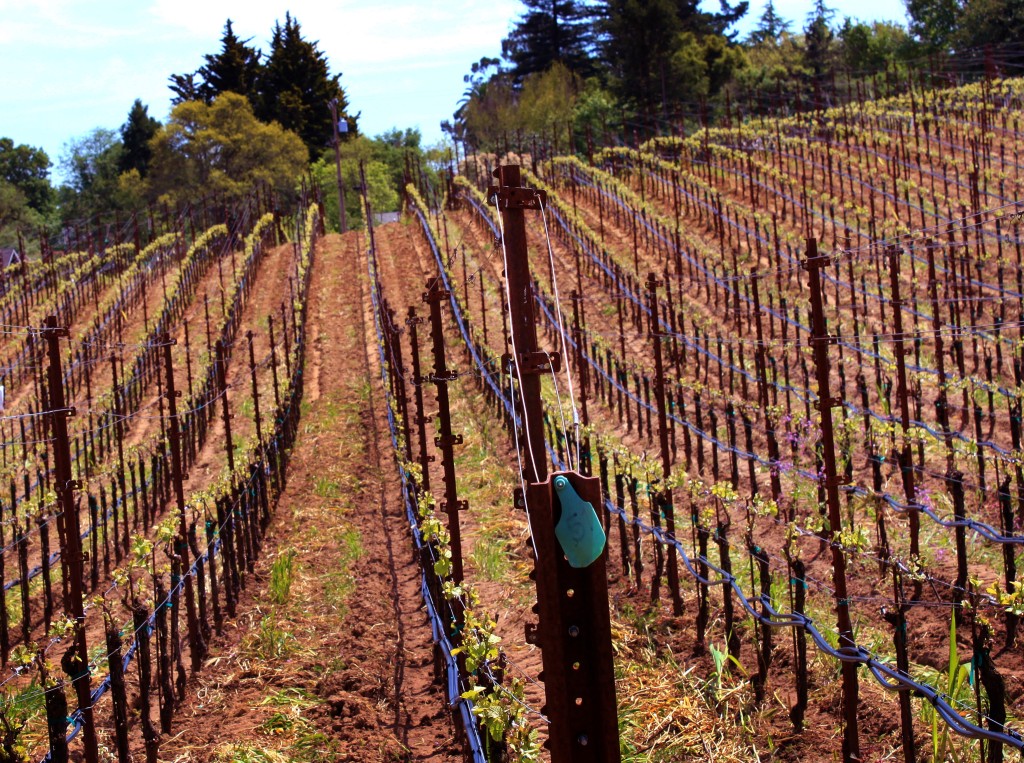 Photo credit: www.smallvines.com
Small Vines 2012 Pinot Noir Baranoff Russian River Valley $72
Paul and Kathy Sloan farm high-density vineyards to give his wines concentration and depth without high alcohol. This Baranoff is the juiciest of his wines, really showing its Russian River Valley roots. It has a lovely purple hue, low-intensity tannins, polished acidity and a serious finish of bramble, loganberry and asphalt.
Wren Hop Vineyards: this is very possibly one of the hippest places to taste wine in Sonoma. There's mystery and intrigue in the labels, and there's lots of story association to make sure you walk away connecting with at least one of the McDonough's unique labels, crafted by winemaker Russell Bevan.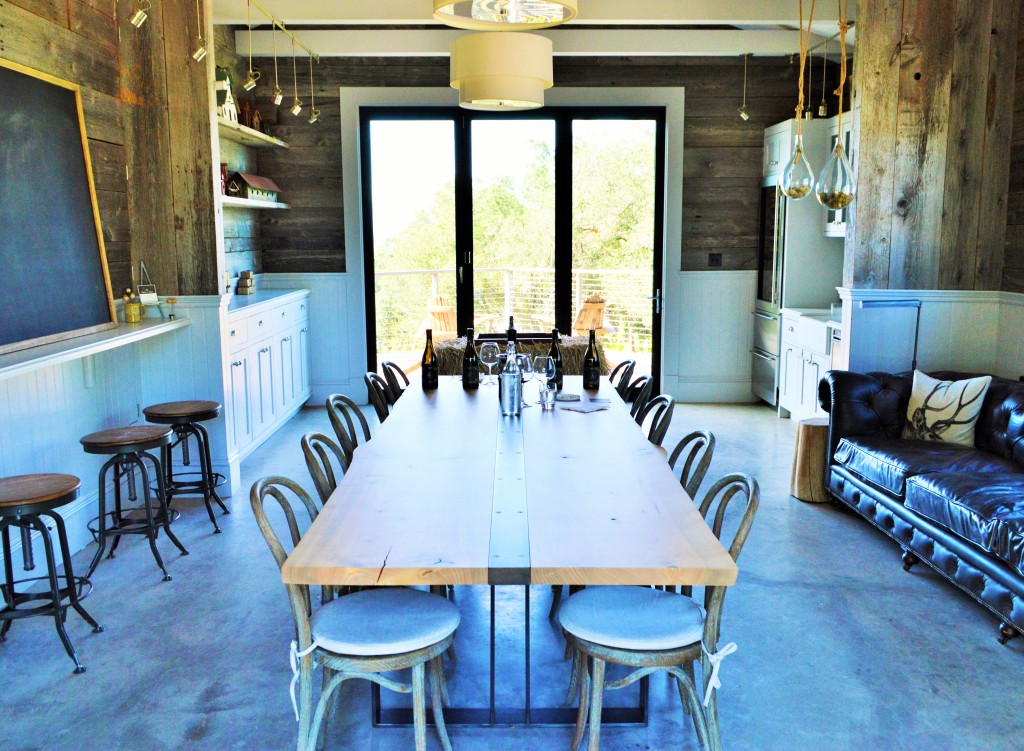 Photo credit: www.thefermentedfruit.com
Wren Hop 2012 Chardonnay Needle's Eye Sonoma Coast $48
This Wente clone Chardonnay hails from the brisk, high elevation Bennett Valley. It's brilliantly pure, and its bouquet reminds me of top-notch Calvados. Its sexy curves are backed by plenty of acidic vibrance. Iodine and fresh mushroom linger in the bottom of the glass. I never would have guessed the wine was aged in 100% new oak; its toasty notes are subtly integrated.
Whether your Sonoma tour is dominated by wineries or other tours – like those down the Russian River or along bike trails in the back woods, savor Sonoma to your own liking. There's no question there's something for everyone of every age.