The height of the summer and tourist season is also the height of music and open-air film festivals! Here is an overview from Winerist with summer events around the world: from wine festivals, to food tastings, to music and film festivals, all happening in July and August.
What's happening in the vineyard? In the Northern Hemisphere, the grapes are ripening throughout July and August, slowly changing colour, a process known as 'véraison'. The berries also begin to grow really fast, accumulating sugars and fructose.
Bordeaux
1 July – 22 August – Bordeaux Summer Film Festival
Throughout July and August, Bordeaux turns into an open-air festival of film, where visitors get to enjoy special screenings, workshops but also the chance to meet the stars. Imagine watching a movie with a glass of Bordeaux under the blue sky!
Provence
5 July – 26 July – Festival d'Avignon
An annual arts festival held in the French city of Avignon every summer. The festivals presents, each year, between 35 and 40 different shows, French and non-French, totaling about 300 performances.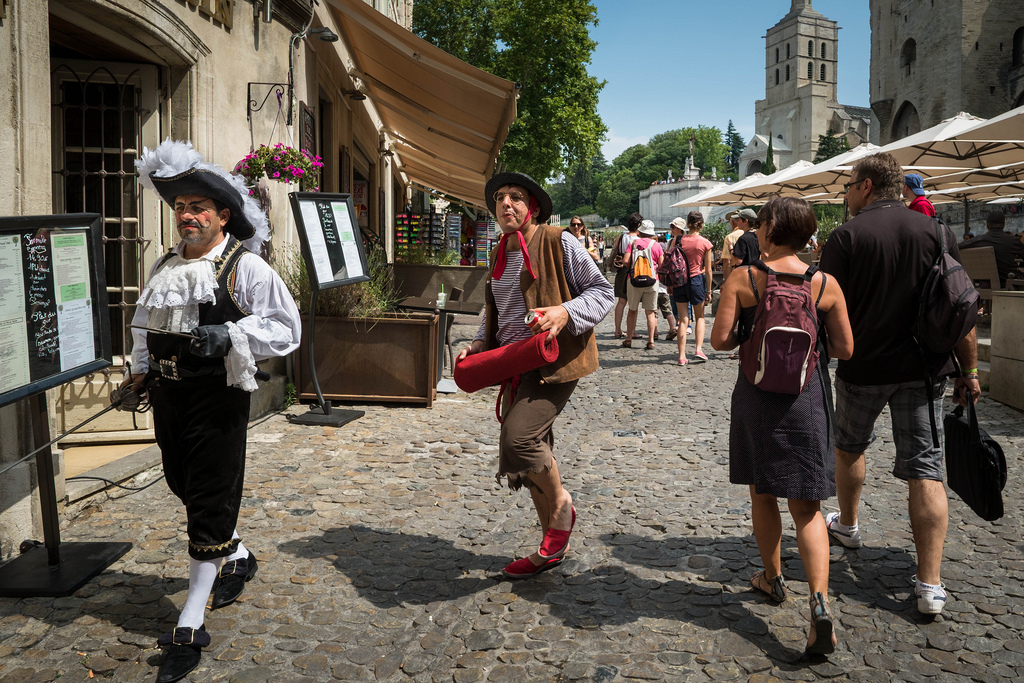 Festival d'Avignon
10 July to August 25 – Dubrovnik Summer Festival
This annual festival stages concerts, theater and opera at various open-air venues in the old town. Dubrovnik is our perfect seaside destination!
Napa
12-21 July – Festival del Sole
This ten-day festival brings together the best in music, dance, wine and cuisine of the Napa Valley – 10 days, 100 wineries and over 60 events.
Santorini
20 July – Santorini Jazz Festival
This festival has been attracting international jazz bands and artists since 1997. Many performances take place on Kamari beach. Perfect for a summer evening!
Sicily
2-6 August – The Festival of San Salvatore
The festival celebrates Cefalu's saint patron over a few days, involving lots of good food, including a typical dish 'Pasta a Taianu', made with meat, aubergines and pecorino. There is a traditional regatta at the harbor including concerts, games and good Sicilian spirit!
Provence
15 August – Lavender Harvest Festival
Watch local lavender producers harvesting the lavender. A competition is held to see who can cut the most in a given time, old provencal costumes on parade, horses, live provencal music, local produce, wine and plenty of entertainment for the children (including lavender ice cream!).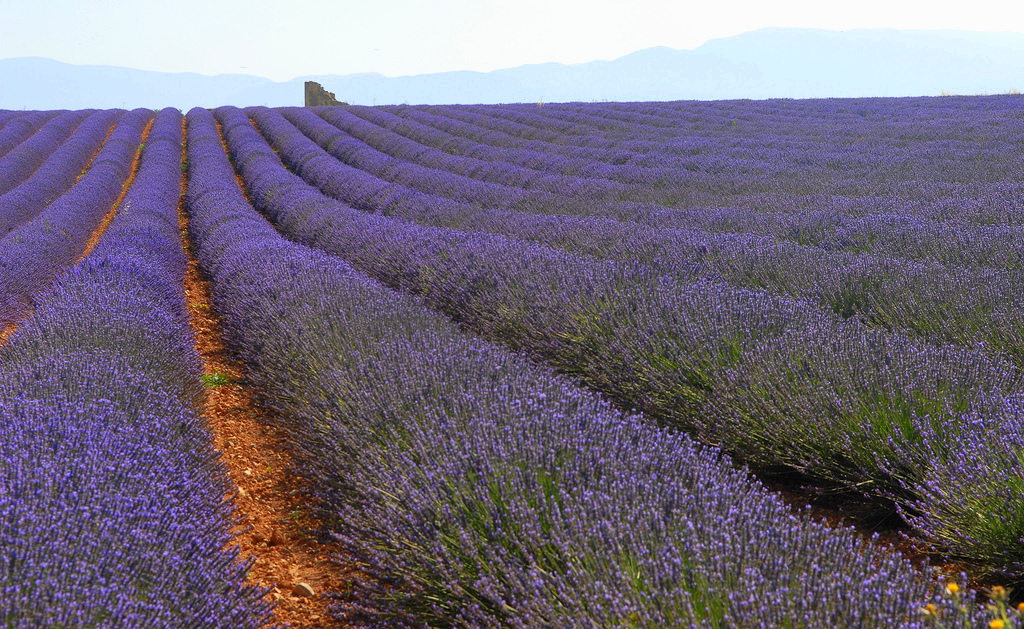 Lavender fields in Provence
16 August – Palio di Siena
A famous and colourful horse race – 10 jockeys, each representing a district of Siena, ride bareback on their horses around the Piazza. A day of celebration for all the citizens of Siena that has its roots in the medieval days!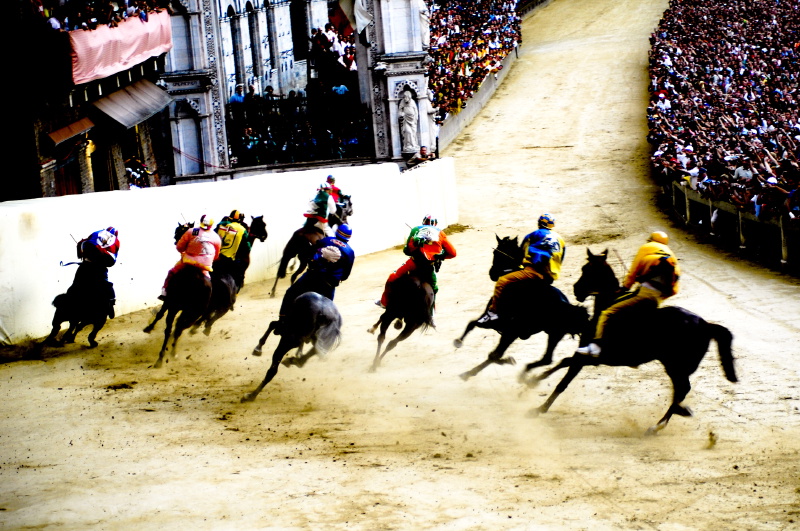 Palio di Siena
Tokaj
16-18 August – Tokaj Wine & Jazz Festival
This is the most exciting festival in the Tokaj wine region with local food, wine, jazz, folk and arts. Great for a weekend getaway.
Picture sources: boston.com, theaterofoneworld.org, sun-surfer.com