Summer is coming to an end in the northern hemisphere, and vineyards will soon show off their beautiful golden and red colors as temperatures mellow during the day and become pleasantly cool at night. It is the peak of the most beautiful and active season for winemakers and wine lovers: the grape harvest season!
The grape harvest is a crucial part of the winemaking process because the moment that the grapes are picked determines the acidity, sweetness, and flavor of the wine. The exact date of the harvest depends on when the grapes reach the appropriate degree of ripeness, and it varies year to year as weather conditions do. However, it is typically between August and October, depending on each wine style and region.
For food and wine lovers, September is the perfect month for getting involved during this essential part of the wine producing process. Harvest is a time for celebration, and each wine region has a special way of enjoying the season.
Here is a list of what's happening around the world in this wonderful month.
What events are happening in September?
100 Miglia sulla Strada del Prosecco Superiore
Prosecco region, Veneto
September 8th-10th 2017
Credit: friuli.org
Take a tour in a vintage car between the splendid hills of Conegliano and Treviso (40 miles from Venice). This is the perfect occasion to discover the extraordinary foods and wines of Italy's oldest wine route. The tour starts from Valdobbiadene following a route between vineyards and charming towns, ending in the city of Conegliano, with stops at some of the most renowned wineries.
---
September 1st-3rd 2017
Credit: pitchengine.com
Sonoma Wine Country Weekend is a nice opportunity to indulge in Sonoma's tradition of wine and gastronomy, while raising funds for a charitable cause. The program includes a wine auction, winery barbecues, dinners, wine tastings and much more.
---
September 9th 2017
Credit: marathondumedoc.com
Routed through beautiful vineyards in the fabled villages of the Medoc wine region, this marathon is built on pillars of health, sport, conviviality and fun. It offers you gourmet food and local wine on the way to the finish line. The course is more like a prestigious wine list rather than a race course, as you pass Chateau Lafite Rothschild, Chateau Mouton Rothschild, Lynch-Bages, Pichon Lonqueville, Beychevelles, among others. The pre-race "Milles Pate Party," along with the next-day recovery walk, lunch and celebration party, are some of the events you can't miss.
---
September 22nd-24th 2017
Banquets, picnics, food lovers' trails and many other events will take place throughout France. The Fête de la Gastronomie is all about food and cooking, a joyous, generous occasion, when the general public and professionals from the world of gastronomy get together to celebrate this unique, unifying, identity-creating element of our shared heritage. This is the perfect occasion for planning a trip to your favorite French destination and head to the streets with family and friends to celebrate the richness of the French gastronomy.
---
Budapest
September 8th-11th 2017
Credit: budapestzin.com
Enjoy countless events, including a Wine University, a wine auction, an arts festival and several live performances. The Wine Festival in Buda Castle Hill is a great opportunity for wine lovers who want to learn more about the art of winemaking and taste some of the best Hungarian wines, all while enjoying Hungarian gastronomy and folk music in a spectacular setting.
---
Intercontinental Wine Expo
With the participation of over 80 wineries across the country, the Intercontinental Wine Expo has positioned itself as one of the most prestigious wine tasting events in South America. This is a great occasion to discover Argentina's top wines while interacting with the main protagonists of the sector.
---
Hastings Seafood and Wine Festival
Hastings, East Sussex
September 16th -17th, 2017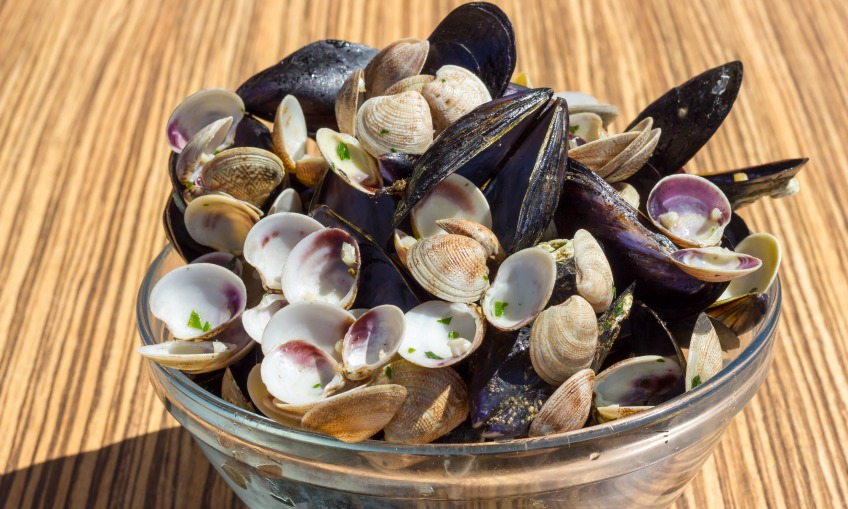 Credit: Winerist
Hastings' historic Old Town plays host to this annual culinary celebration, for which locals turn out in droves: last year, the combination of sunny weather, seafood and wine attracted more than 50,000 visitors. This year, those stopping by can expect more than 30 food stalls, guided walks, interactive talks, demonstrations and a special Jazz Breakfast.
Ludlow
September 8th-10th, 2017
Ludlow has been described as the UK's second gourmet capital, and for its annual food festival more than 160 exhibitors set up camp in the grounds of Ludlow Castle. Foodies can sample (and score) their favourite local produce, or embark on activities like the Real Ale Trail, which involves tasting 12 of the local pubs' best beers.
---
Logroño, La Rioja
September 20th-24th 2017
This festival pays homage to San Mateo, patron saint of Logroño, turning the city into a scene of several festive events, with wine as the main protagonist. Music concerts, a bullfighting festival, an international fireworks contest, evening aerial dance shows and public tastings are part of the sensational program. There will be a special wine train to transport visitors from Logroño to Haro, so why not attend both Rioja events?
---
Franschhoek
September 16th-17th 2017
Join Franschhoek, as the wineries open their doors at the annual Franschhoek Uncorked Festival. What better way to celebrate Franschhoek's enogastronomic heritage than over a glass of delicious local wine paired with typical food cooked over an open flame!
---
Wine & Jazz Festival

Dubrovnik
September 26th-29th 2017
Credit: Dubrovnik Wine & Jazz Festival Facebook timeline
Each year, Dubrovnik becomes the wine, art and jazz enthusiasts' favorite destination. This unique festival combines all these pleasures at the Rector's Palace in the gorgeous Dubrovnik's old town. So if you are a wine and jazz lover, plan your trip to enjoy this perfect combination.