What's happening in the vineyard?
The harvest season has started last August in the Northern Hemisphere, but the best is yet to come! October is the last month of this year's peak harvest time, and it is indisputably the most beautiful period of the year. This season makes its mark on the wine-growing landscape. Vineyards look radiant as they shed the greens of warmer months for colourful yellows, red and burnt oranges of autumn.
How can we classify the grape harvest season?
Early harvest: July to early August – Typically grapes destined for sparkling wines as the acidity of the slightly unripe grapes, is the responsible of the pleasant freshness that we love in some sparkling wines.
Peak harvest: Late August to Early October – The majority of wines from the North Hemisphere harvest during this period, it is bustling with activity everywhere from the vineyard to the wineries. Typically starts with white wine grapes and end with red wine grapes.
Late harvest: Late October to December – The sugar concentration is higher so these grapes are usually used to produce special dessert wines such as the prestigious Sauternes and the Ice Wine.
We are still in the peak season, during this month harvest will take place in some of our favourite wine regions in the Northern Hemisphere. Food and wine festivals around the world focusing on the excitement of the annual grape harvest keep the tradition in full bloom.
If you are a wine lover, you will love to watch the grapes being picked in the fields, from a cosy spot to take in the view over a delicious glass of wine, or why not experiencing it in first person picking the grapes yourself with your family and friends? There's no better time to visit your favourite wine region!
Here is a list of what's happening around the world in this exciting month.
What events are happening in October?
Fall Okanagan Wine Festival
Okanagan Valley
September 28th – October 8th 2017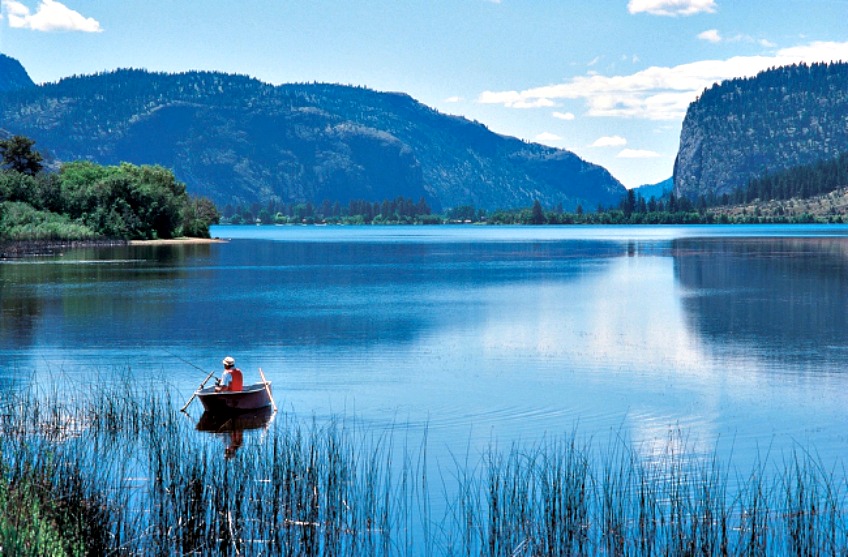 A 10 day grape-harvest festival that takes place across the Okanagan Valley with a reputation for the superb wine experience it creates. It has great vineyard tours, seminars and advice on food pairing from professional local chefs. Don't miss a lunch among the vines!
---
Santa Rosa, California
October 6th – 8th 2018
Celebrate Wine Country harvest time with wine tasting and food pairings at the annual Sonoma County Harvest Fair. The Harvest Fair marks it's 42nd year of showcasing the county's grand harvest which continues to result in world-class wines, award winning beer and a plethora of culinary wealth. Last year, with over 26,000 votes, the Harvest Fair was voted the Best Annual Festival of Sonoma County. Each October, thirsty travelers are beckoned to Santa Rosa to participate in a complete farm to table experience, inspired by the county's hard working farmers, ranchers, vintners and producers. The festival features vintages from more than 150 wineries, craft beer and cider tasting, food pairings, chef demonstrations, seminars by wines experts, and much more.
---
Healdsburg, California
October 22nd 2017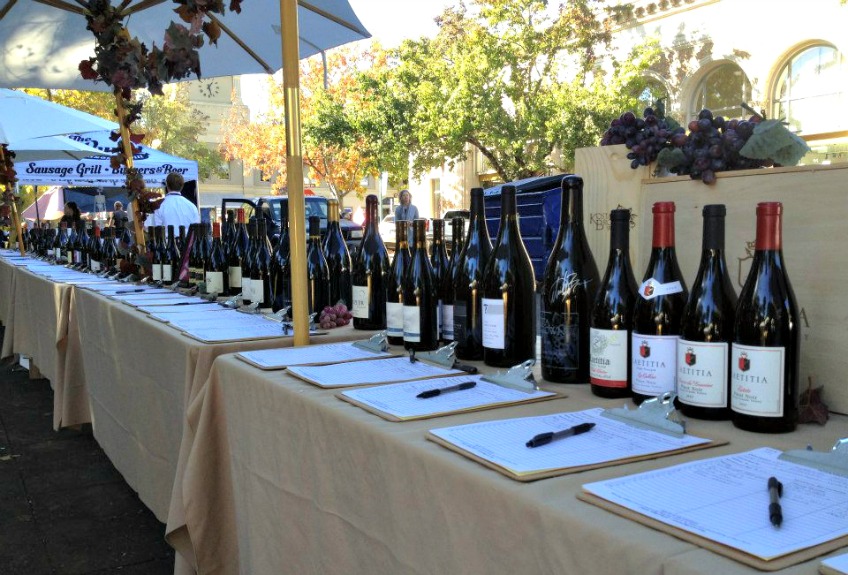 Credits: https://www.facebook.com/PinotOnTheRiver
Join Pinot on the River for a fun filled weekend of Pinot Noir, in the beautiful Russian River Valley town of Healdsburg. With over 100 wineries plus guest Artisan Food Vendors all on the downtown Healdsburg Plaza Square, it's a Sonoma County wine weekend you won't want to miss.
---
10th Annual Martha's Vineyard Food and Wine Festival
Edgartown, MA
October 19th – 22nd 2017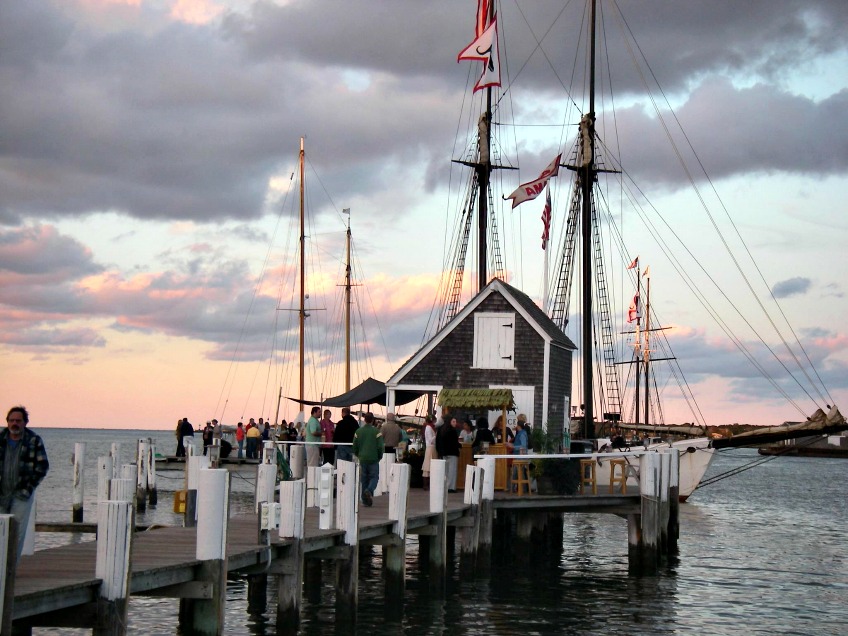 Credits: https://www.facebook.com/MVFoodandWine
Escape to the coastal seaport village of Edgartown to experience this food and wine event. For three days and four nights, guests will meet and learn from local farmers, fishermen and artisans, as well as visiting chefs and vintners from around the world.
---
Kohler Food and Wine
Kohler, Wisconsin
October 19th-22nd 2017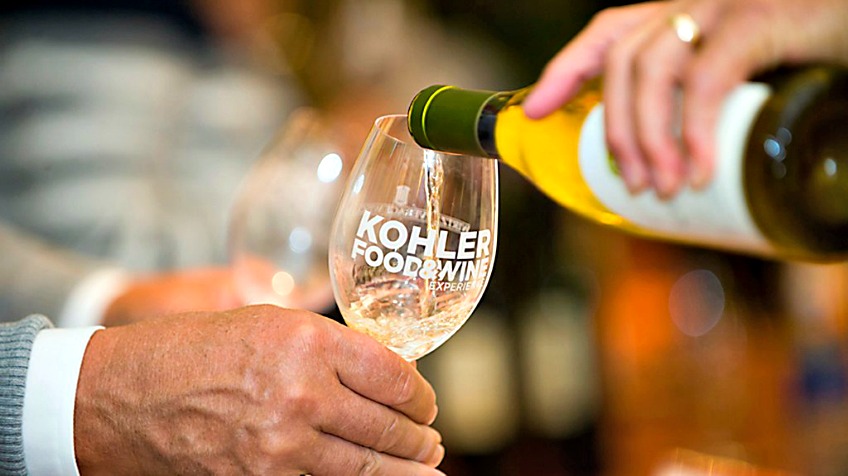 Credits: http://www.americanclubresort.com
Top Chef Spike Mendelsohn joins Food Network's Aarón Sánchez and Amanda Freitag to headline the 16th annual Kohler Food & Wine, a four-day celebration of food and drink. The esteemed culinary festival – one of the Midwest's preeminent epicurean events of the year – hosts a masterful lineup of celebrity and regional chefs, winemakers and libation specialists. Tickets are on sale at KohlerFoodandWine.com.
---
Chisinau
October 7th – 8th 2017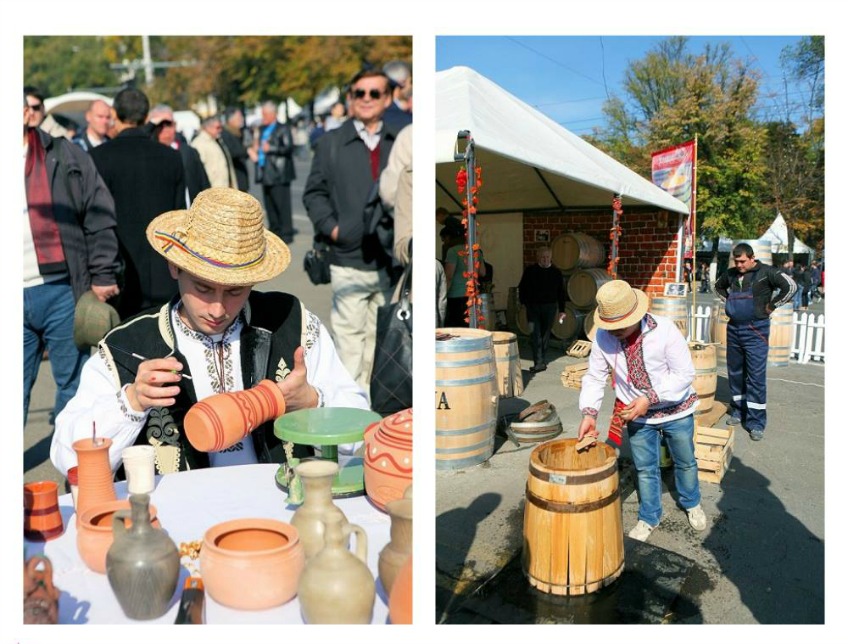 Credits: https://www.facebook.com/wineofmoldova
This festival is an old tradition of Moldova when the fermentation of the new wine ends. A big celebration is organized, gathering all friends and family members at one table. The typical Moldovan food, its great wines, and traditional music, will make you feel the antique atmosphere or rural Moldova. This year Moldova is organising a different kind of festival, by taking tourists to the winery where you will be wined and dined in abundance. Transportation is free and the winemakers will be welcoming you in their cellars weekend.
---
Tokaj
October 6th – 8th 2017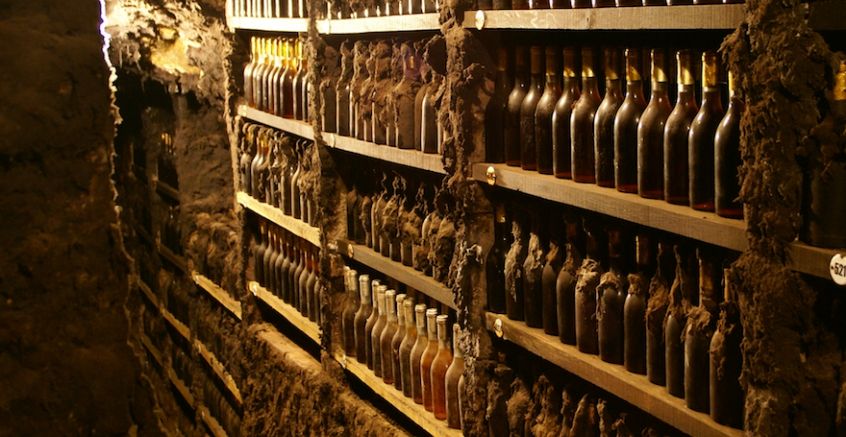 Processions, traditional clothes and music – the town of Tokaj celebrates the Harvest Fest. Festivities throughout the weekend include winemakers and a market along the main street, as well as music in the main square, where popular Hungarian bands take the stage. This popular festival has been held since 1932 making it one of the longest continually-held in the wine region. For a more personal take, visit the winemakers at their cellars to taste the wines in situ.
---
Framlingham Sausage Fest
Suffolk
October 8th 2017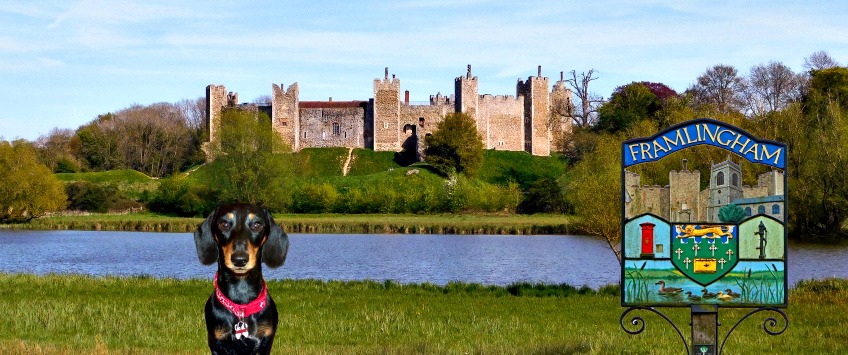 Photo credit: http://www.framlinghamsausagefestival.com
There's nothing like a good old sausage fess: bangers 'n' mash, Cumberland, and chorizo, if you're feeling spicy. At Framlingham Sausage Fest not only can you shop around for your favourite banger, but you can also make your own in sausage workshops.
---
Wales
October 14th – 15th 2017
The emphasis here is on simple home-cooking, and visitors can learn about bee-keeping and making jams, chutneys and pickles. It also coincides with a beer festival which takes place around the town's local pubs.
---
FEast Grinstead Tasting Festival
West Sussex
October 1st 2017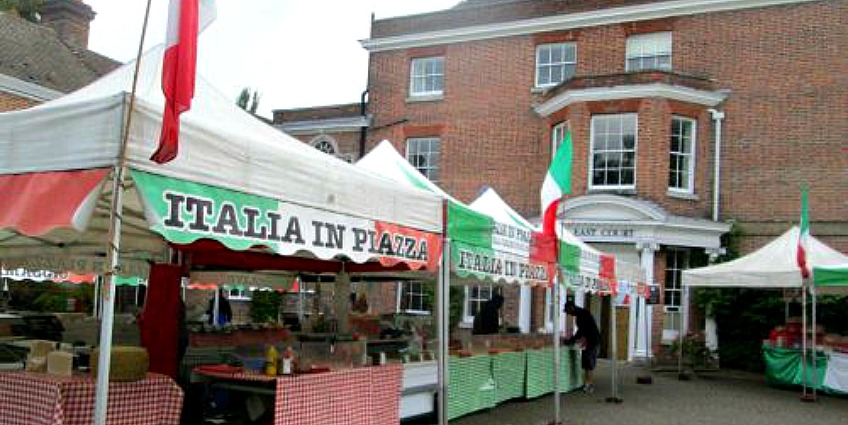 Photo credit: http://www.eastgrinstead.gov.uk/projects/feast-grinstead/
Come and try and buy a selection of wines from specialist importers, together with local wines, beers and ciders, plus aritsan food producers. With the backdrop of the beautiful Georgian mansion, an Italian market will set up in the 'piazza', and the market will be joined by local artisan food producers inside the main hall. The event will be joined by the Lambretta Club and there will be other surprises throughout the day!
---
London Greek Wine Festival
October 13th – 14th 2017
London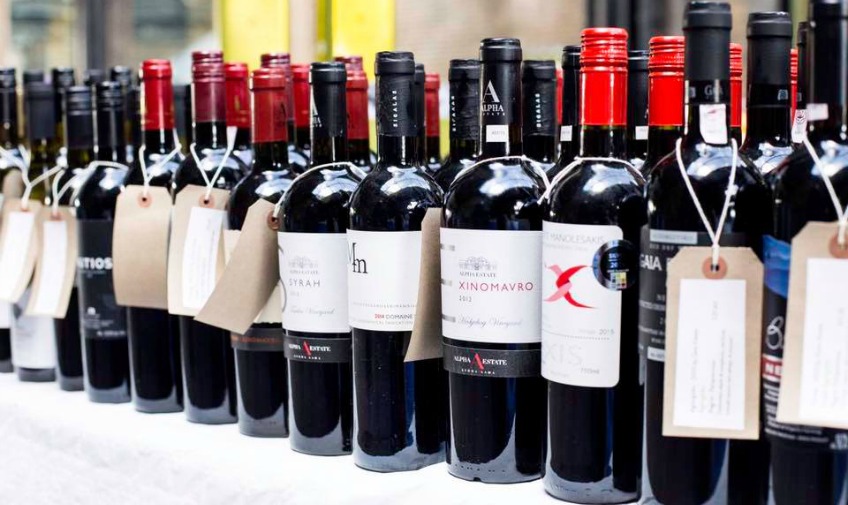 Photo credit: https://www.facebook.com/events/110828749550470/
Taking place at West Handyside Canopy at Kings Cross from 13-14th October, London Greek Wine Festival is a showcase of the best of Greek wine, with tasting opportunities, Greek food, live music and traditional Greek dancing. Hosted by The Real Greek and The Greek Larder founder Theodore Kyriakou and award-winning wine expert Olly Smith, visitors to the festival can enjoy over 130 hand-selected wines, with talks and guided tours around the festival by a sparkling roster of guest speakers.
---
Urban Food Fest: Taste of Northern Ireland
October 21st from midday to midnight
Euro Car Parks, 162-167 Shoreditch High St, London E1 6HU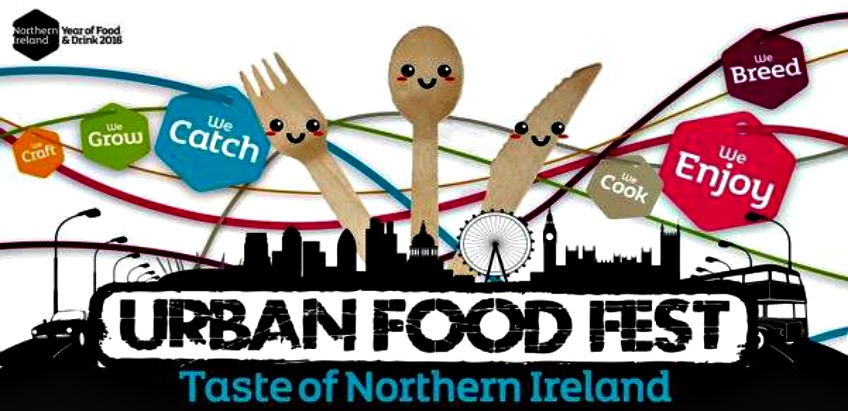 The food fest will feature a mouth-watering collection of Northern Ireland produce. Come and try a stew made with Wilson Country potatoes or Dale Farm cheese toasties served with Hollah's chilli strawberry and prosecco relish. For dessert, there will be hot waffles with rolled ice cream topped with award winning Melting Pot salted caramel fudge. Spirit tasting sessions will be happening every hour and the bar will be stocked with Northern Ireland themed cocktails made with Jawbox Gin and Ruby Blue Vodka. For an extra cosy treat, there will also be Armagh Apple mulled cider to try. The incredibly talented Tony McHugh will be performing and his soulful vocals and percussive guitar are not to be missed.
---
Alsace
September 30th – October 1st 2017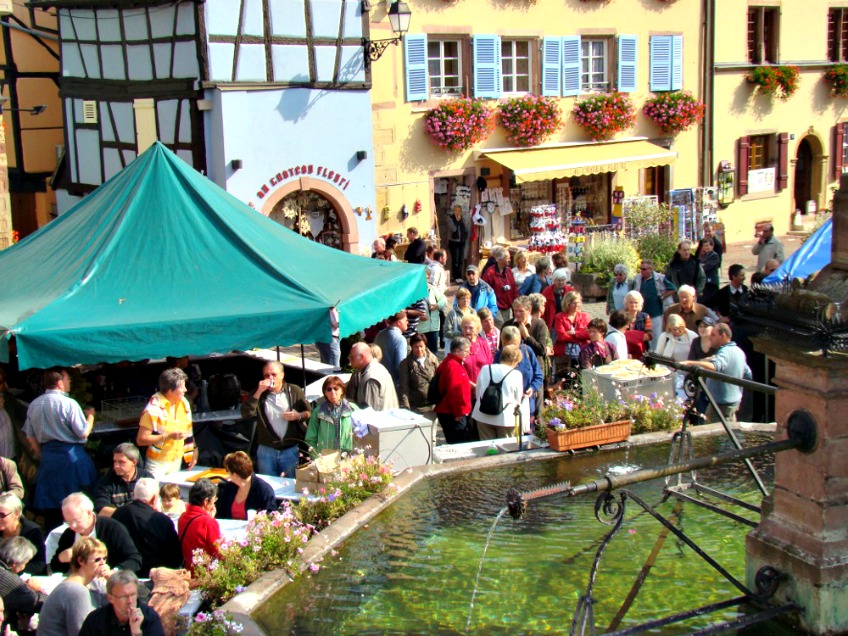 Credits: http://www.ot-eguisheim.fr
On the route to Eguisheim in the north you will enjoy the village's Wine Harvest Festival with its Queen election, its charming market, its concerts & traditional processions. Each day of the festival, new wine and grands crus are offered for paired with traditional food.
---
Paris
Fête des Vendanges de Montmartre
October 11th – 15th 2017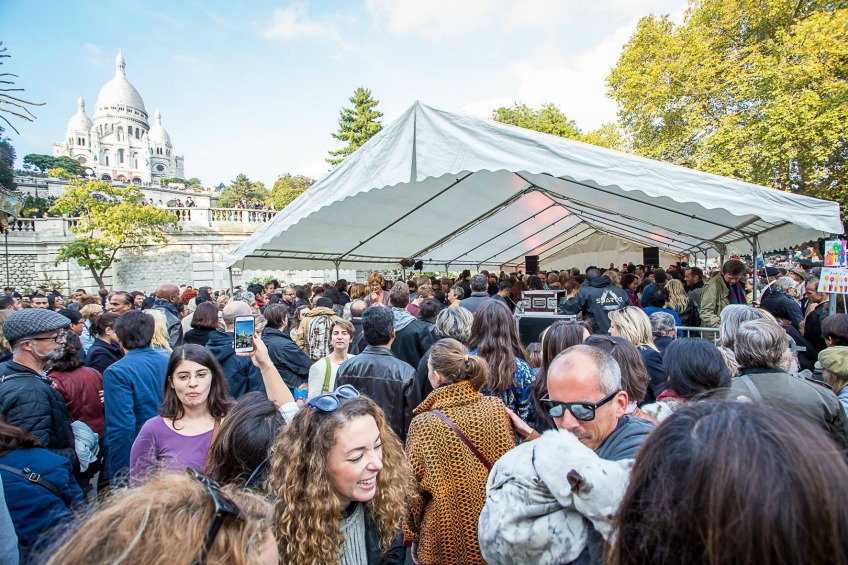 Credits: https://www.facebook.com/FeteDesVendangesDeMontmartre/photos
In the stunning city of Paris, every year all of Montmartre celebrates its traditional grape harvest festival in the animated streets of this picturesque district, is a joyous and convivial celebration that includes fireworks, guided visits to Montmartre's vineyard, wine auctions, wine and food tastings and much more.
---
October 14th-15th 2017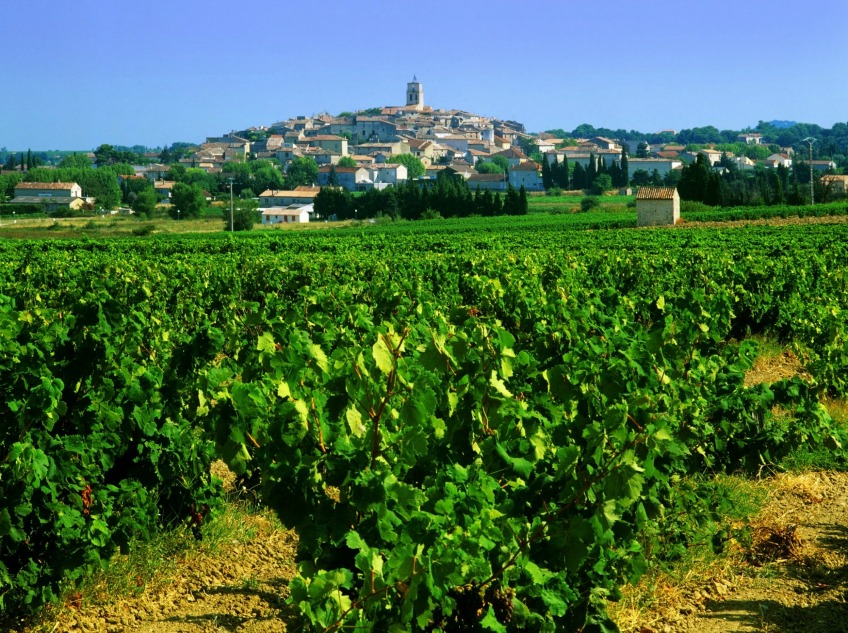 Credits: winerist.com
A wonderful opportunity to return to old times. At the heart of the Côte du Rhône Gard, the small village of Chusclan plunges a weekend in the winemaking tradition of the early century. You will be part of the party atmosphere in the streets that will be invaded by Cote du Rhone wine lovers.
---
International Alba White Truffle Fair
October 7th – November 26th 2017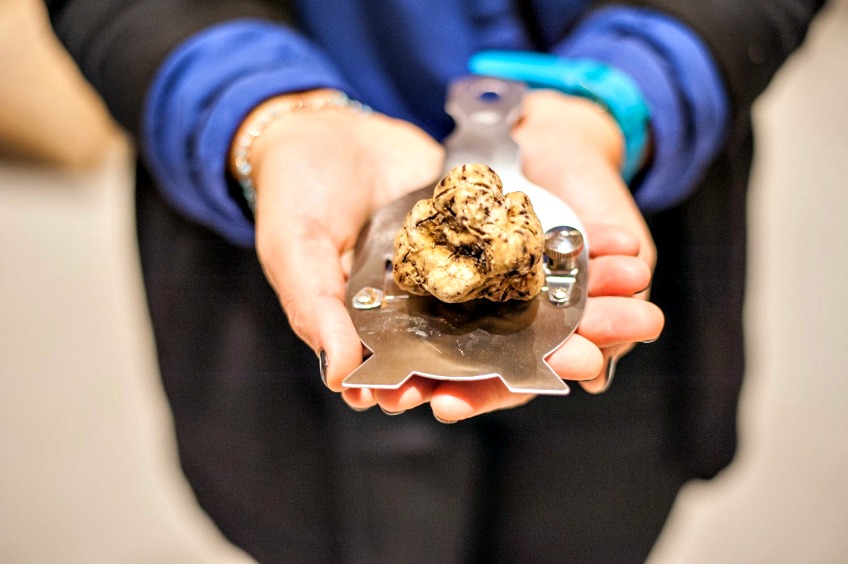 Credits: https://www.facebook.com/tartufobiancoalba/photos
The powerful, distinctive and irresistible white truffle aroma will be everywhere in this Piedmont's charming town, and it will not be hard to find a dish of delicious pasta or risotto featuring the honoured mushroom, the dream of every gourmet food lover. Alba is not only home of our beloved white truffle but is also home of the famous Nutella, Dolcetto d'Alba wine and more delicatessen. You can't miss this experience as Alba's truffle season is just few days per year!