As autumn days get crisp and cool, November arrives with plenty of events to warm things up for our food and wine lovers. Whether you will spend this amazing month at home or you are planning to travel to your favourite wine region, we want to inspire you with our selection of must-do food and wine events around the world, to make your November a remarkable enogastronomic experience.
Do you know Vendages Tardives?
Even if harvest is over in almost all the wine regions of the Northern Hemisphere, winemakers of some special wines are still waiting for their turn while grapes reach the optimal sugar concentration on the vines. Vendanges Tardives, late harvest in French, is a special style of wine where the grapes are leaved on the vine late in the season, until they begin to dehydrate. These grapes are often more similar to raisins, but have been naturally dehydrated while on the vine. This process, called passerillage, concentrates the sugars and develops extraordinary flavours in the grape. It is generally used in the winemaking process of special sweet dessert wines, such as late harvest Riesling, Gewurztraminer and Jurançon.
Wines from Alsace were the first to be described as vendange tardive, but it is now allowed in other regions of France. Since decades, the term has been legally defined and may be applied only to wines that exceed a certain must weight and pass a blind tasting control by the French National Institute for Controlled Appellations. Sélection de Grains Nobles, in the other hand, is an even sweeter category, for grapes affected by a noble rot, such as the world famous Sauternes of Bordeaux region. Although they are considered "dessert wines", you should definitely taste these wines paired with a fois gras terrine, is like tasting heaven. Exotic fruit, honey and comfiture flavours of these wines are the perfect counterpoint to the super-smooth texture of foie gras, a flavour explosion!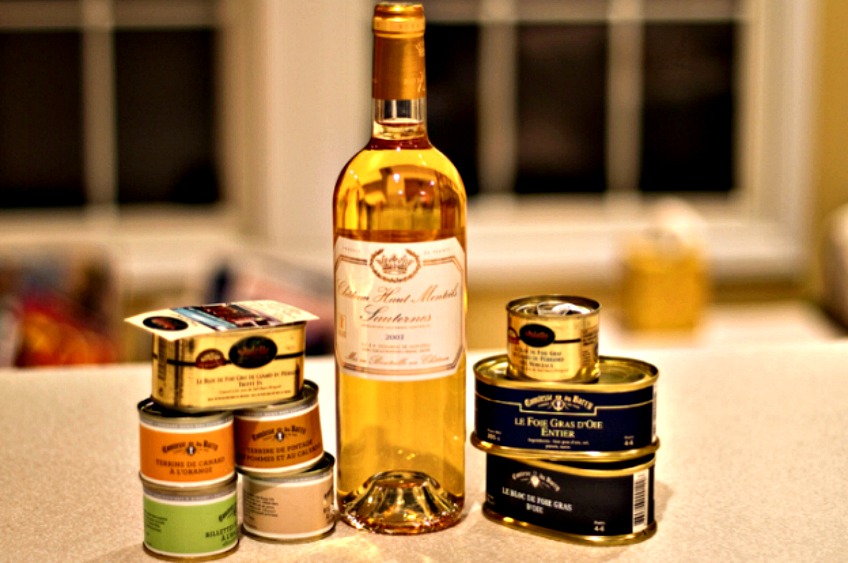 Credits: http://corkshrewd.tumblr.com/post/143481042656/if-you-want-to-go-for-the-richest-most-decadent
What's happening in the vineyard?
In contrast to late harvesters, the majority of winemakers are now resting a bit more as the wine is now resting in barrels or tanks, so the magical process of fermentation that transform grapes into wine has already started in most of the wine regions! But this year's hard work hasn't finished yet, as post-harvest procedures like irrigation and fertilization of the vines may take place during this period. It is an important process since it has a great impact on the quality of next year's vintage.
This year's vintage might sit in barrels, but winemakers and wine lovers around the world do not rest! While few regions are still getting ready for harvest time, and others are in the first steps of the winemaking process, some wine regions that harvested at the beginning of the season will soon taste the result of their hard work, if you want to taste their delicious outcome too, you can't miss the Beaujolais Nouveau festival this month!
Here is a list of what's happening around the world in this exciting month.
What International Grape Days are we celebrating in November?
International Merlot Day – 7th November
International Tempranillo Day – 9th November
National Zinfandel Day in the U.S. – 15th November
Beaujolais Day – 16th November
International Carmenere Day – 24th November
What events are happening in November?
26th October – 5th November 2017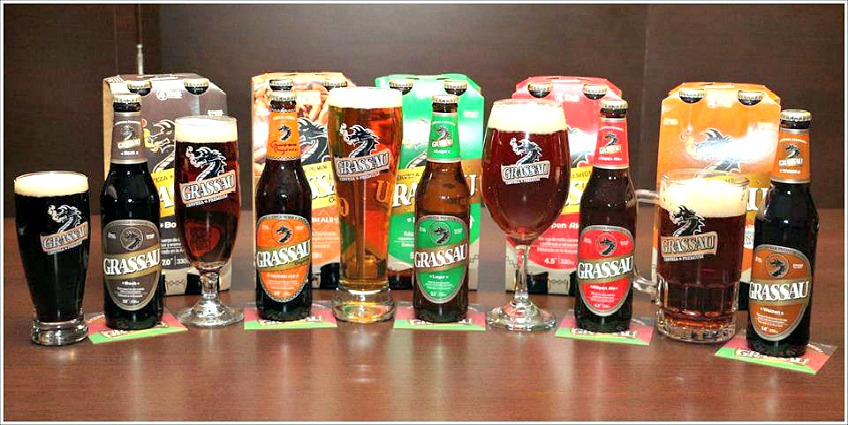 Credit: https://www.facebook.com/OktoberfestChil
While the history of Oktoberfest has its roots in Germany, the Chileans have adopted this celebration of beer and foods with a South American twist. Chile's Oktoberfest brings more than 150 domestic and international beer labels. Food producers also show off their gastronomic creations which include dishes made from barley, German products, and Chilean specialties.
---
Wine Tourism Day
Canada, United States and Mexico
11th November 2017
Wineries, hotels, restaurants, and other wine tourism businesses across North America will offer special events for wine lovers to celebrate the importance and fun of wine tourism. So, whether you are in Canada, United States or Mexico, there will be a special wine event for you to celebrate with your friends. Cheers!
Sonoma County, California
4th – 5th November 2017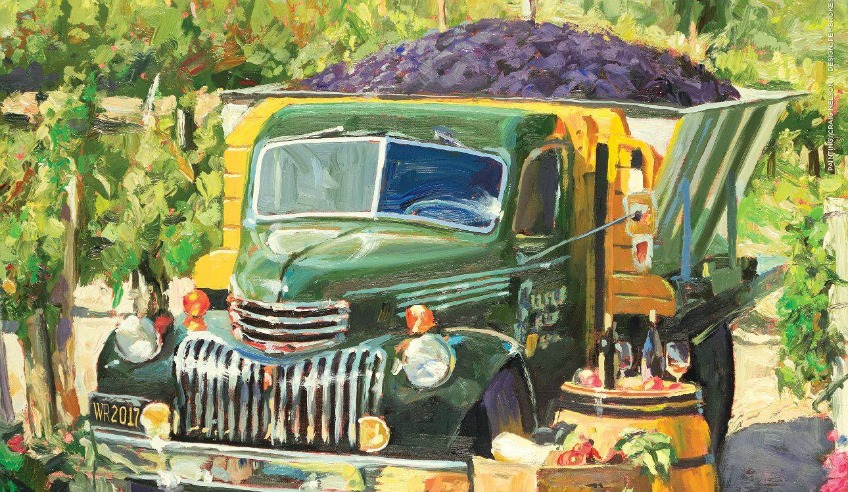 Credit: https://www.facebook.com/WineRoad
Wine Road, Northern Sonoma County presents its annual premier event! A full weekend of wine and food pairings in the Alexander, Dry Creek, and Russian River Valleys. All participating wineries will have a recipe for a favorite dish which they will prepare both days for you to sample, paired with the perfect wine.
---
Autumn in Barbagia; Cortes Apertas
Throughout Sardinia
Every weekend till the end of the Autumn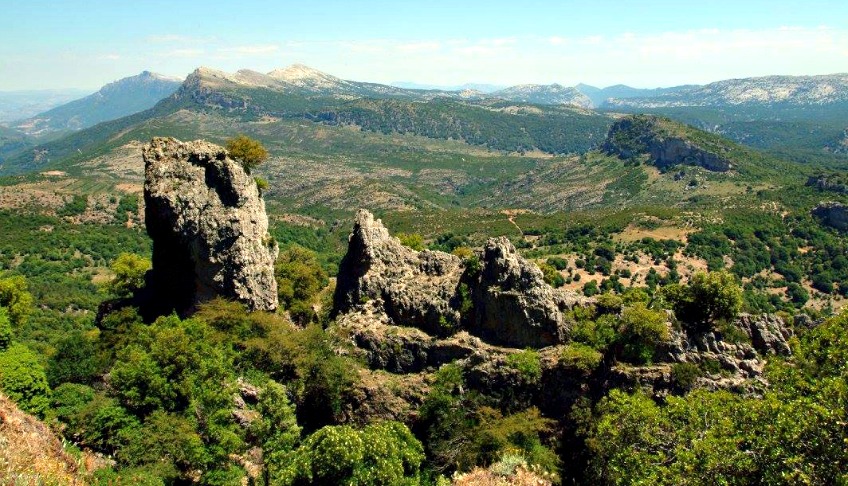 Credit:https://www.facebook.com/CuoredellaSardegna
Each year the historic homes of the most charming Sardinian towns open their backyards to a enogastronomic journey. An extraordinary opportunity to discover Sardinia's hinterland, where the secrets of its tastes of undisputed value are best kept. Definitely, the best way to discover one of the best undiscovered Italian gastronomy jewels.
International Alba White Truffle Fair
Alba, Piedmont
7th October – 26th November 2017
The powerful, distinctive and irresistible white truffle aroma will be everywhere in this Piedmont's charming town, and it will not be hard to find a dish of delicious pasta or risotto featuring the honoured mushroom, the dream of every gourmet food lover. Alba is not only home of our beloved white truffle but is also home of the famous Nutella, Dolcetto d'Alba wine and more delicatessen. You can't miss this experience as Alba's truffle season is just few days per year!
White Truffle Festival of San Miniato
11th-12th, 18th-19th, 26th-26th November 2017
White truffles are a rare Italian specialty. For almost 50 years, the San Miniato Truffle Fair has transformed the city into a truffle extravaganza with markets, tasting workshops, and even a goose race! You can experience the true essence of Italy when you visit this lovely gem in Tuscany.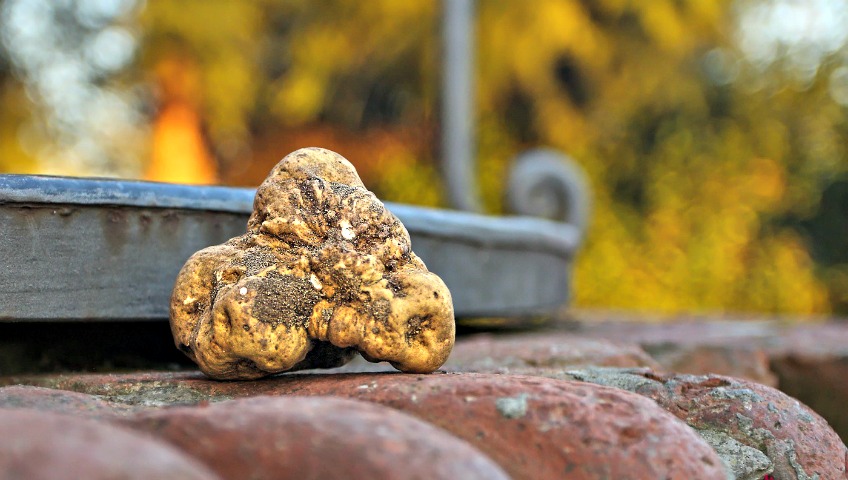 Credits: https://www.facebook.com/truffletuscany
---
Taste of the Season Festival
Niagara, Canada
Weekends in November
Credit: https://www.facebook.com/wineriesofniagaraonthelake
Taste of the Seasons is Niagara's most anticipated food and wine event. Celebrate the season's harvest with wine and food pairings from Niagara's most famous wineries. We took a sneak peak of the menus which lists mouth-watering seasonal dishes like mixed wild mushroom risotto drizzled with artisanal rosemary oil and beef with raspberry preserve and merlot reduction. Yummy!
---
Martinborough, New Zealand
19th November 2017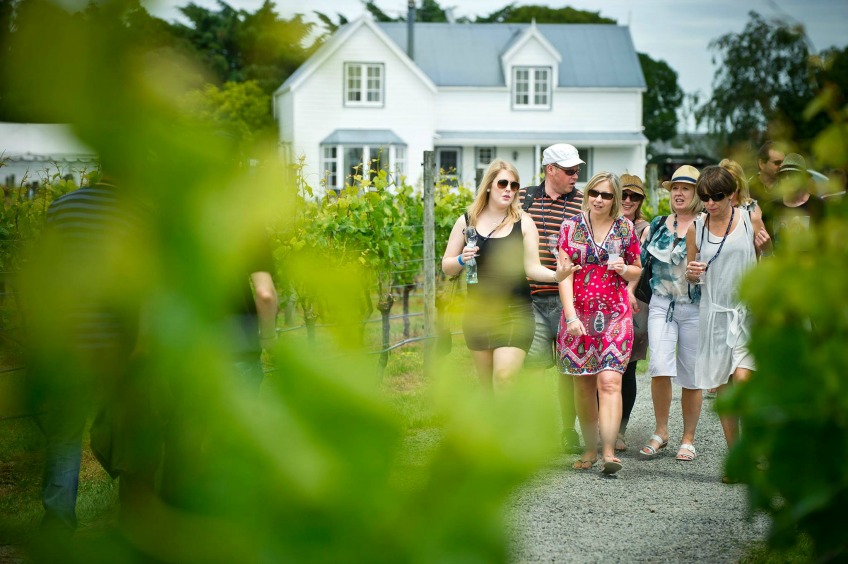 Credit: https://www.facebook.com/toastmart
Thousands of 'Toast' fans from around the world are getting ready for this 'must do' food and wine festival in New Zealand. Set in nine boutique wineries, this event is a great opportunity to taste the best vintages paired with superb foods. Kick off your festival with Oyster Hour and enjoy an unforgeable day of food, wine and award-winning bands..
---
BBC Good Food Show
NEC Birmingham

30th November – 3rd December 2017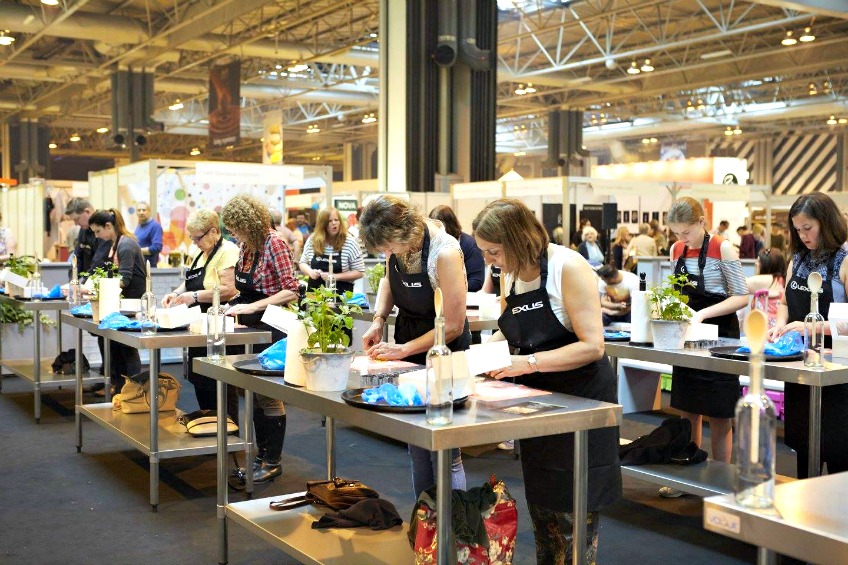 Credit: https://www.facebook.com/bbcgoodfoodshows
The BBC Good Food Show is the ultimate foodie weekend escape. Sample your way around the hundreds of food and drinks stalls, sample and shop for the world's best cheeses, see your favourite bakers and celebrity chefs cooking live on stage and learn how to make delicious drinks from cocktail gurus. You can't miss this gourmet experience!
Eat & Drink Festival
Olympia London, England
22nd – 26th November 2017
Credit: https://www.facebook.com/EatandDrinkFestival
UK's newest Food Festival, the Eat & Drink Festival is a unique live experience, celebrating the exciting trends in modern cuisine, mixology and street food. Learn how to create your own masterpieces, rub shoulders with pioneering chefs and cooks and indulge in the finest food from London's diverse streets.
---
Ficksburg
16th -18th November 2017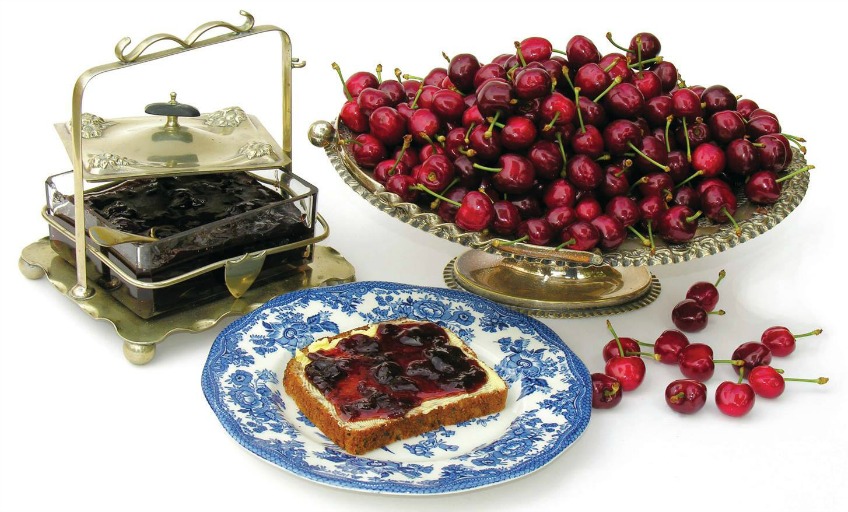 Credit: https://www.facebook.com/Ficksburg-Cherry-Festival
Ficksburg, South Africa, is hailed as the Cherry Capital of the World. Ficksburg is the perfect destination for lovers of cherry and jazz! The festival is filled with entertainment for children and an award winning jazz line-up for the grown ups.
Ficksburg
11th November 2016
The Cherry Jazz is a one day event which starts in the late afternoon and carries on until the early hours of the next morning and is always held at Ficksburg Show grounds on the November month.
---
Throughout France
16th November 2017
The time has for tasting the new Beaujolais vintage has arrived! This festival is the chance to celebrate the end of the year's work in Rhône-Alpes region, home of this wine, and offers the opportunity to taste for the first time this year's vintage. Celebrated throughout France, in bars, restaurants, etc. With more than 120 Beaujolais Nouveau events in the Beaujolais region. This festival is traditionally a pleasant evening of wine tasting to enjoy amongst friends.
Truffle Proclamation
Richerenches
18th November 2017
It's time to indulge with the first truffles of the season in Provence! If you are a truffle lover you will love visiting its famous market for black truffles, the largest truffle market in France. Some of the highlights of the programme are the official opening by the Confraternity of the Black Diamond and Gastronomy in their ceremonial robes, digging for truffles with truffle-scenting dogs and special truffle menus! Partner restaurants will be proposing delicious menus featuring truffles.
Angouleme
24th – 26th November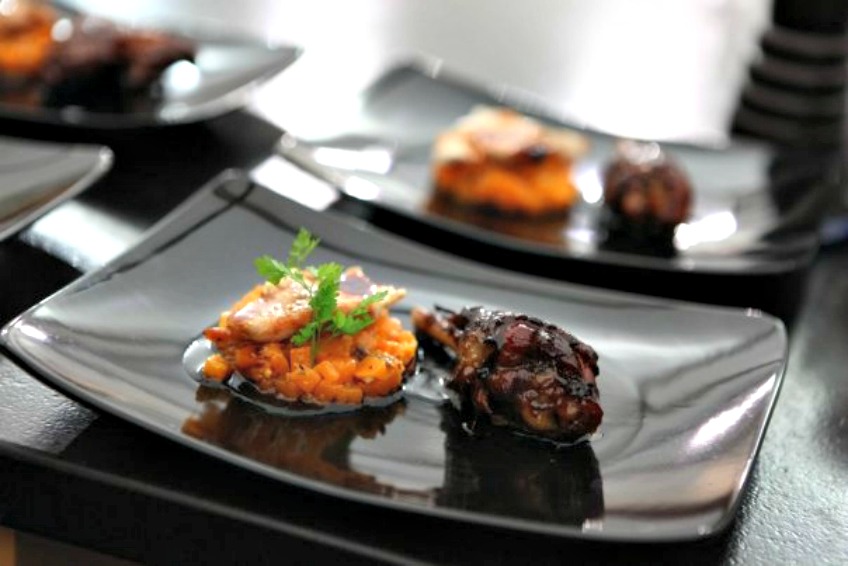 Credit: https://www.facebook.com/les.gastronomades
A unique opportunity to discover local cuisine from field to plate and to meet the people involved, from farmers and growers to chefs, food manufacturers and restaurateurs. You'll enjoy cookery demonstrations, exhibitions and tastings, as well as market stalls where you can stock up on edible souvenirs to take home.