With June comes the perfect excuse to start planning your wine and food summer holiday.
WHAT'S HAPPENING IN THE VINEYARD?
In the Northern Hemisphere, following the flowering and pollination period, the fruit sets and forms clusters of green baby grapes which continue to grow throughout the summer. It is very important to have fine stable weather conditions during the growing period to secure a good crop. In the Southern Hemisphere, things are quieter in the cellar – however, fine wines may be racked again over the next few weeks.
WHAT'S ON?
From wine festivals to open cellar doors, fine food tastings, and music and art festivals, here is Winerist's overview of the best wine and food events taking place this June.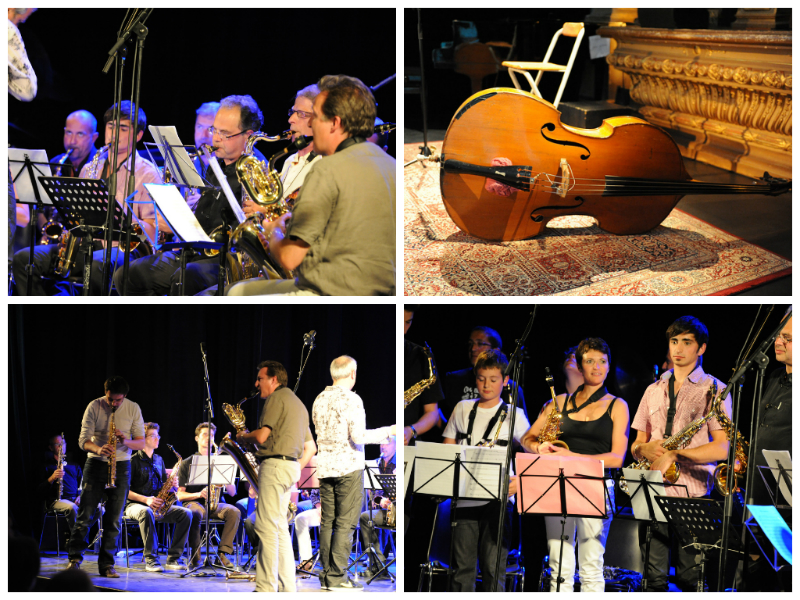 Rhone Valley – 2 – 7 June 2015 – Luberon Jazz Festival
This year marks the 25th anniversary of the Luberon Jazz Festival near Avignon. The festival pulls together 69 musicians for over 25 concerts of free music combining contemporary Jazz, Hip Hop, Fanfares Festive, Rock and World Music. This year some of the great artists on the bill are Magic Malik, Bojan 'Z' Claude Tchamitchian, Soweto Kinch and Brass Mask. And for anyone with children there's also a children's show and a musical ride, so you can bring the whole family along.
---
Bordeaux – 14-18 June 2015 – VINEXPO
Vinexpo is one of the largest wine and spirits trade fairs in the world attracting thousands of visitors and journalists. If you are in the wine business this event is one you mustn't miss. Plus there's even an app you can download to help you find your way through the show and arrange your schedule!
---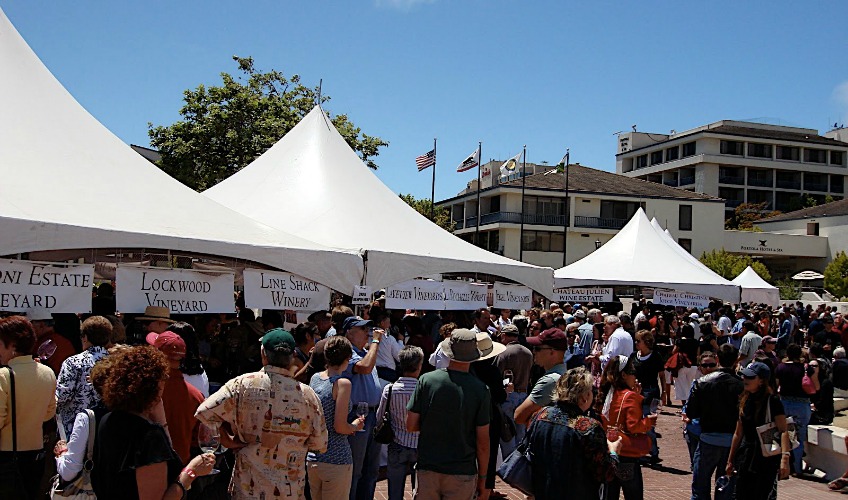 Photo: ramadamonterey.com
California – 5-7th June 2015 – Monterey Wine Festival
Taking place right in the heart of the Californian wine country, the Monterey Wine Festival offers a great opportunity to taste some of the most popular wines, the best chowders or sausages, or to enjoy an afternoon with passionate winemakers. What's more, you can also experience spirits and beer at one of the stands. Along with all these festival ingredients, live music is the final sensation making this a not-to-be-missed gathering.
---
Sonoma – 12-13 June 2015 – Huichica Music Festival
Huichica Music Festival attracts crowds of people for its music, wine and food. Last year there was a lot of entertainment for children too including hula hoop lessons and a killer scavenger hunt while this year promises the most dynamic and extensive selection of music in the festival's history! A wonderful setting, happy people, delicious food; what more could you hope for?
---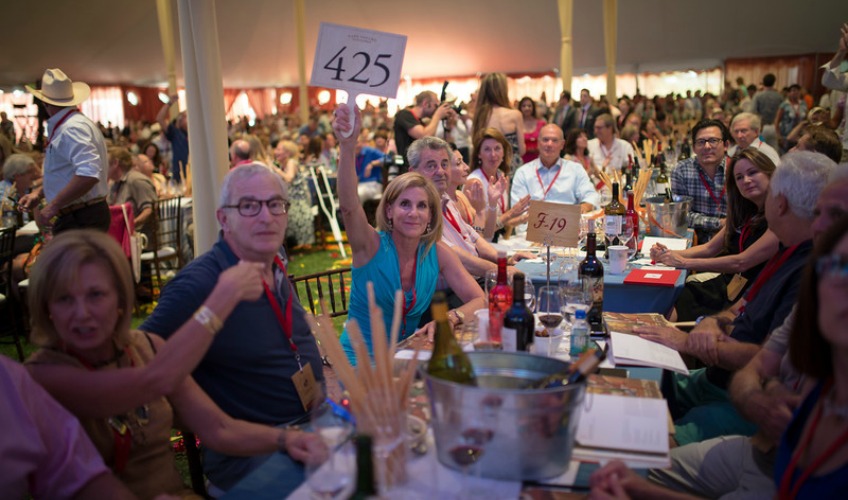 Photo: Napa Valley Vintners
Napa Valley – 3-7 June 2015 – Napa Valley Wine Auction
This is one of the best wine auctions in the world! Expect a weekend of fun with a choice of dozens of parties (formal and informal), open cellars and more than 250 lots of great wines to be auctioned! The proceeds of the Napa Valley Auction all go to charities which in the past have raised over $111 million in total.
---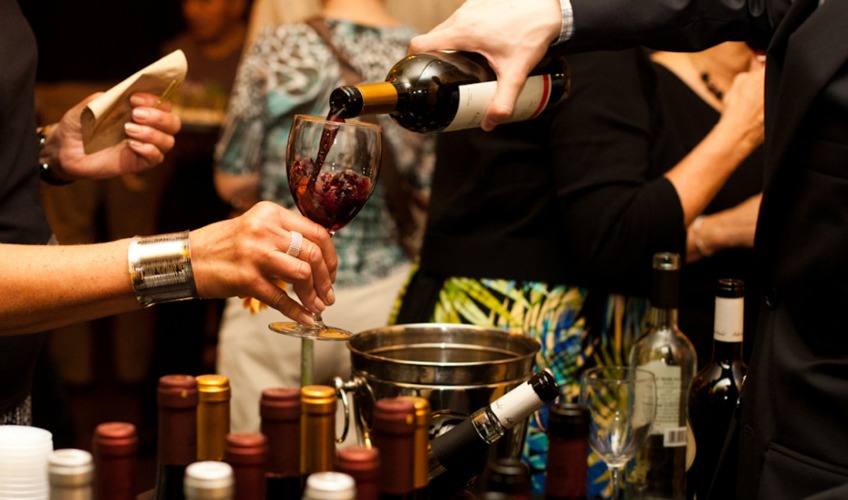 Photo: Stellenboschvisio.co.za
Helderberg – 11 June 2015 – Taste the Helderberg
The Helderberg region is one of South Africa's top wine regions, so don't miss the opportunity to taste some of the best wines. On top of this, foodies will get their pick of specially prepared dishes from gourmet winery restaurants.
---
UK
Somerset – 20th June 2015 – Cheese, Cider & Moozic Fest' 2015
Things are taking a strictly west country turn with this food and drink festival. If you didn't quite manage to get hold of a ticket for Glastonbury then this is the perfect consolation prize. Join food and drink lovers as they head to Somerset to feast on some of the finest local cheese and ciders. And did we mention there's live music?
---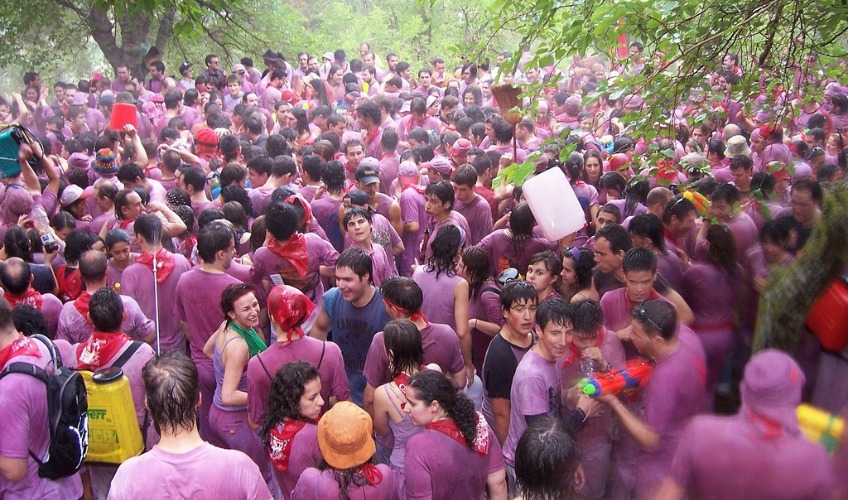 Rioja – 28-30 June 2015 – Haro Wine Festival and Batalla del Vino
If you haven't heard of the Haro Wine Festival, you're in for a treat. Every year locals and a few lucky tourists take part in a wine fight! The whole town congregates on the streets, from children to grandparents, and party the night away. The next day everyone heads up a nearby mountain for even more fun: water pistols filled with wine are distributed and buckets of wine are randomly poured over people! This festival is a once-in-a-lifetime experience!
---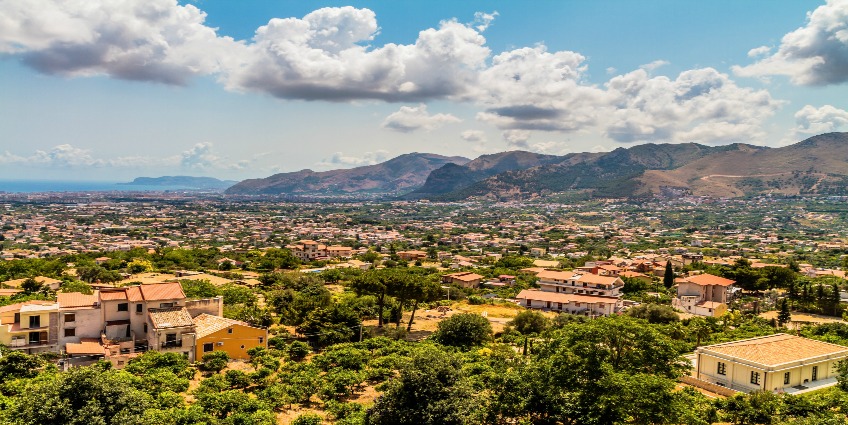 Sicily – 19-21 June 2015 – Inycon a Menfi Wine Festival
Enjoy exploring Sicily's finest wines and sample some delicious local delicacies during this wine and food festival; plus, entertainment will be covered with the range of concerts and shows taking place.