Christmas is over, but that's not to say the fun has to stop. January is that time of year for all wine, food and travel lovers to make the resolution to travel to new places and taste new things. The good news is that there is a huge wealth of amazing events and festivals happening throughout January, so you can get your resolution off to a flying start.
What's happening in the vineyard? While in the Northern Hemisphere, this is a quiet time in the vineyard calendar, in some countries of the Southern Hemisphere the work just begins. For example, in the New South Wales, where the climate is warm, harvesting can begin as early as first of January. However, there are different northern countries which also harvest some of their grapes at this time of the year. The reason behind this is ice wine making. This tradition comes from Austria and Germany, but other countries have also adopted it (USA, Canada). Do you wonder how ice wine tastes? Well, all varietals are sweet and it is for sure an intensely flavoured wine, but we can't say more, you have to try by yourselves!
---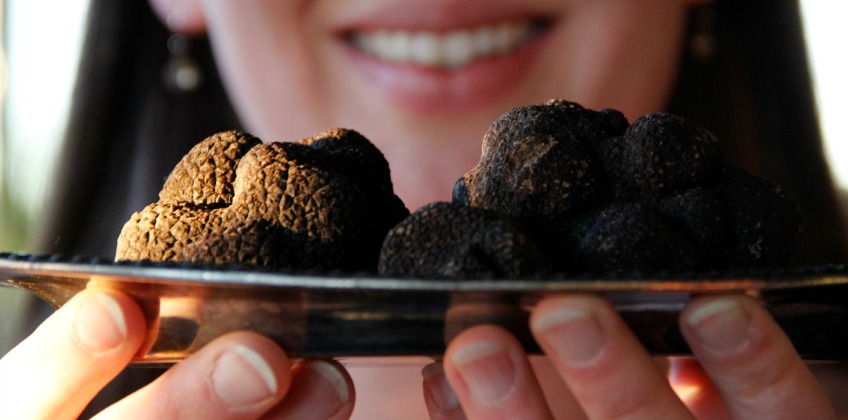 Napa Truffle Festival – January 16th-19th
Journey to the beautiful Napa Valley for a festival dedicated all to the elusive truffle. There are many different activities happening during the festival including winery tours, dog training demos, truffle-related talks, Michelin-starred wine and truffle dinners and of course truffle tasting. This is the perfect treat after the Christmas comedown.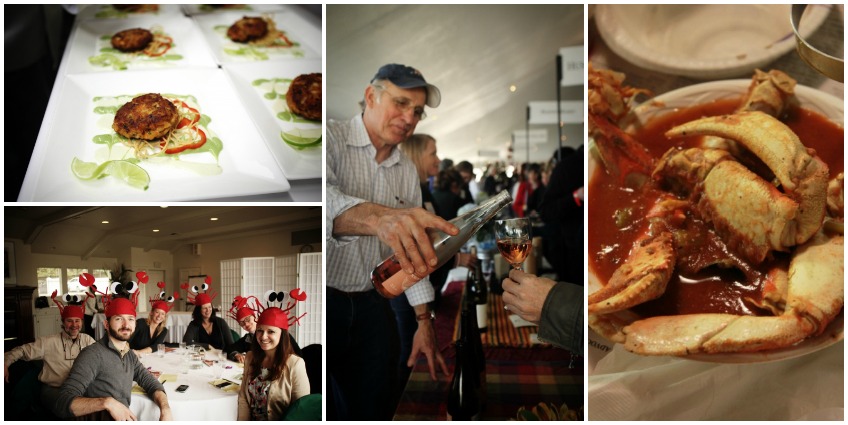 Crab, Wine & Beer Festival – January 23rd-24th
In Mendocino County in Northern California is the 16th Annual Crab, Wine & Beer Festival. Help raise funds for the local community health centre and enjoy succulent Dungeness Crab combined with tomatoes, mussels and clams served alongside Mendocino County wines and beer. There's a wine tasting competition which wine lovers will enjoy too.
---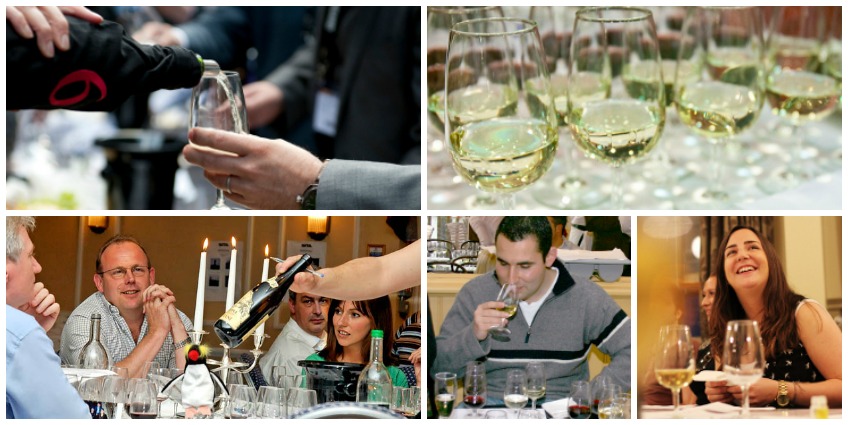 One-Day Wine Tasting Course – January 31st
Join wine experts in London for a day of wine tasting to learn more about wine in a fun and informal environment. Kick the day off with an introduction on how to taste wine, and taste 17 great quality wines from around the world including whites, reds, fizz and dessert wines. This will be followed by a delicious 3-course food & wine matching lunch and coffee in the afternoon.

---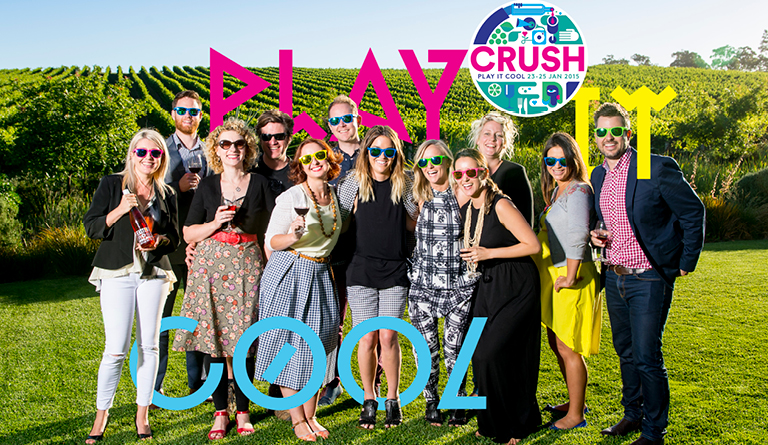 Adelaide Hills Crush Festival – January 23rd-25th
One of Australia's most famous wine regions, Adelaide Hills, hosts 3 days of amazing food and wine events. For Australians looking to stroll through Europe, there is a European culinary and wine adventure which takes you to France, Italy and Spain, or how about celebrating Australia Day with a true blue Aussie lunch featuring old time favourites such as kangaroo loin, the humble snag, pavlova and lamingtons. Winemakers will be in attendance too for wine-tasting masterclasses, talks and much more.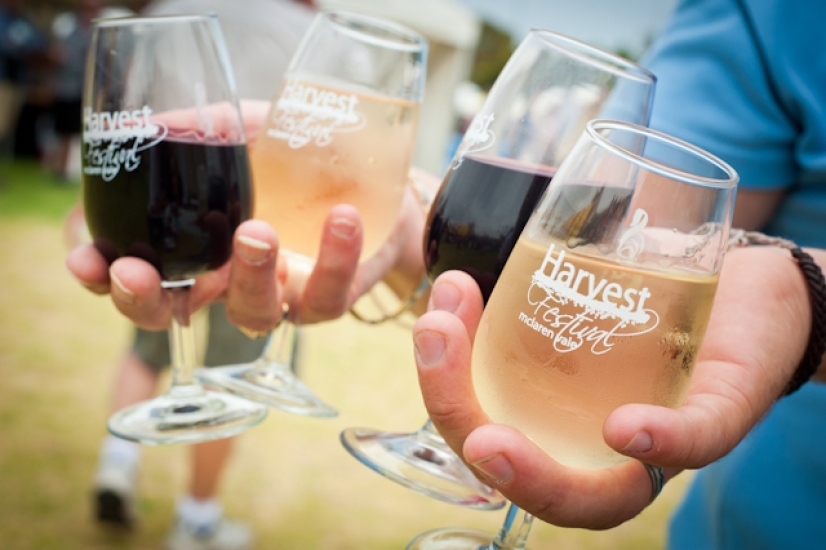 McClaren Vale Harvest Festival – January 17th
The McClaren Vale Harvest Festival is a celebration of all things wine and food related. From cooking demonstrations, tasting masterclasses, music and performances, competitions and much more, this is a great way to experience the wines and food of Australia.
Test your Australian Wine Knowledge!
---

Bridge Pa Wine Festival – January 24th
Eight Wineries in the Bridge Pa Triangle Wine District of Hawke's Bay are running a collective wine festival. All wineries will be connected by buses throughout the day, so you can travel from winery to winery and enjoy wine experiences in each – you will never be more than 5 minutes away from your next winery! Each Winery will offer a range of activities including wine tasting, food, music and masterclasses.
---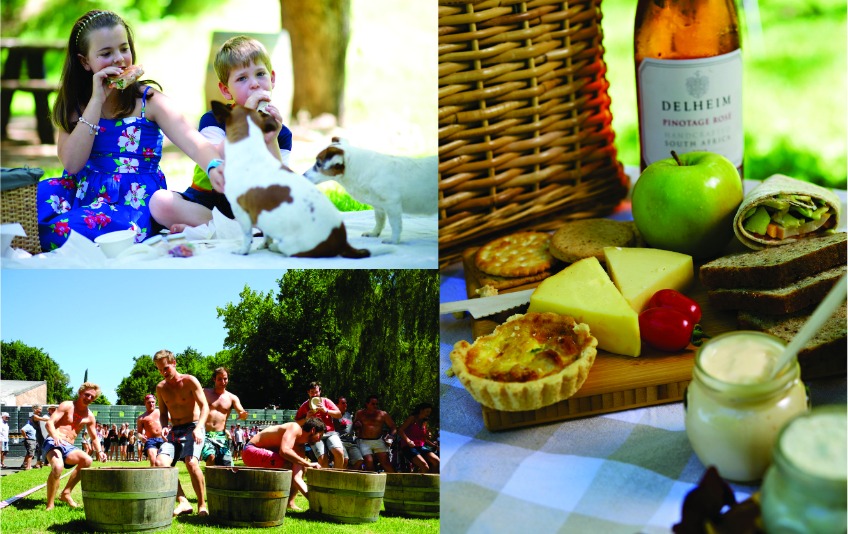 Delheim Start of Harvest Celebration – January 31st-February 1st
For a bit of winter sun head to beautiful South Africa and the wine region of Stellenbosch. Getting the harvest started is the fun-filled summer celebration held in Delheim Estate, one of the first wine estates to roll out the barrels for this annual buzz. Get knee-deep in grape juice glee to get a real hands-on experience of winemaking. A long, buffet-style Harvest Table will entice families and friends in the lush picnic area where they can chill out on the grass at the river's edge and enjoy delicious food to the sounds of a live band. Plus there is the must-see grape stomping competition – a mushy clash in which teams stomp their hearts out to produce the most juice. Fabulous prizes are up for grabs for the best team, boldest spirit, and best dressed on the day.
---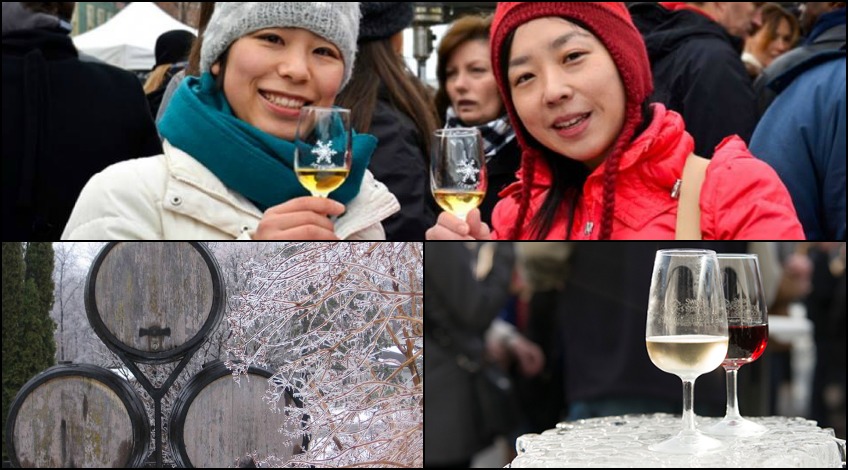 Niagara Icewine Festival – Throughout January
Journey to snowy wonderland with this show that is all about wine tasting in the Niagara and Nova Scotia wine regions. Visit the wine routes with a Discovery Pass or enjoy live entertainment, educational seminars, food and wine tastings and demonstrations in Montebello Park.
---
Have you tried our wine quiz yet? We'll attempt to guess your favourite wine… can we get yours right?