What's happening in the vineyard?
Despite what one might think, there is still a lot of work to be done in the vineyard in at this time of the year. During December, wine producers start to cut away a considerable part of the canes which have grown in the past year, in order to increase the number of shoots (a process called pruning). This process has the purpose of allowing the vine to concentrate on ripening the fruit, instead of feeding the whole cane.
December is also a magical month filled with wonderful events, festivals, mulled wine and Christmas markets. Whether you are at home, away from wine country or have decided to spend time in one of your favourite wine regions, there is just so much to coose from.
Here is a glimpse of some of the destinations where wine lovers and foodies from all over the world enjoy drinking a cup of mulled wine. This month Winerist is also celebrating its 3rd anniversary and launch of Wine Club – there are a few tickets left still for December 9th so why not join our informal wine tasting in London and taste some of our handpicked wines!
London – 4th to 6th December – Cheese and Wine Festival
The Cheese & Wine Festival is a celebration of the best ethical and artisan produce from all over the world. You will discover exciting new tastes to explore and passionate foodie people to meet.

Photo credit: http://www.cheesewinefestival.com/
London – 4th and 5th December – Three Wine Men:
With an unlimited selection of wines to choose from, this event is just so perfect to let your hair down and have some wine time with your loved ones. Also here, there will be plenty of gift ideas and samples of great food which can be added to your Christmas meal. Use this opportunity to do some last minute wine shoppinh and fill your boots – and those of your friends and family with great gifts. It doesn't matter if you are an expert, enthusiast or just enjoy the occasional slurp; there's something for all those with a curious palate. Just grab a glass and join the party!
Find out more
London – 9th December – Winerist's Anniversary & Launch of our Wine Club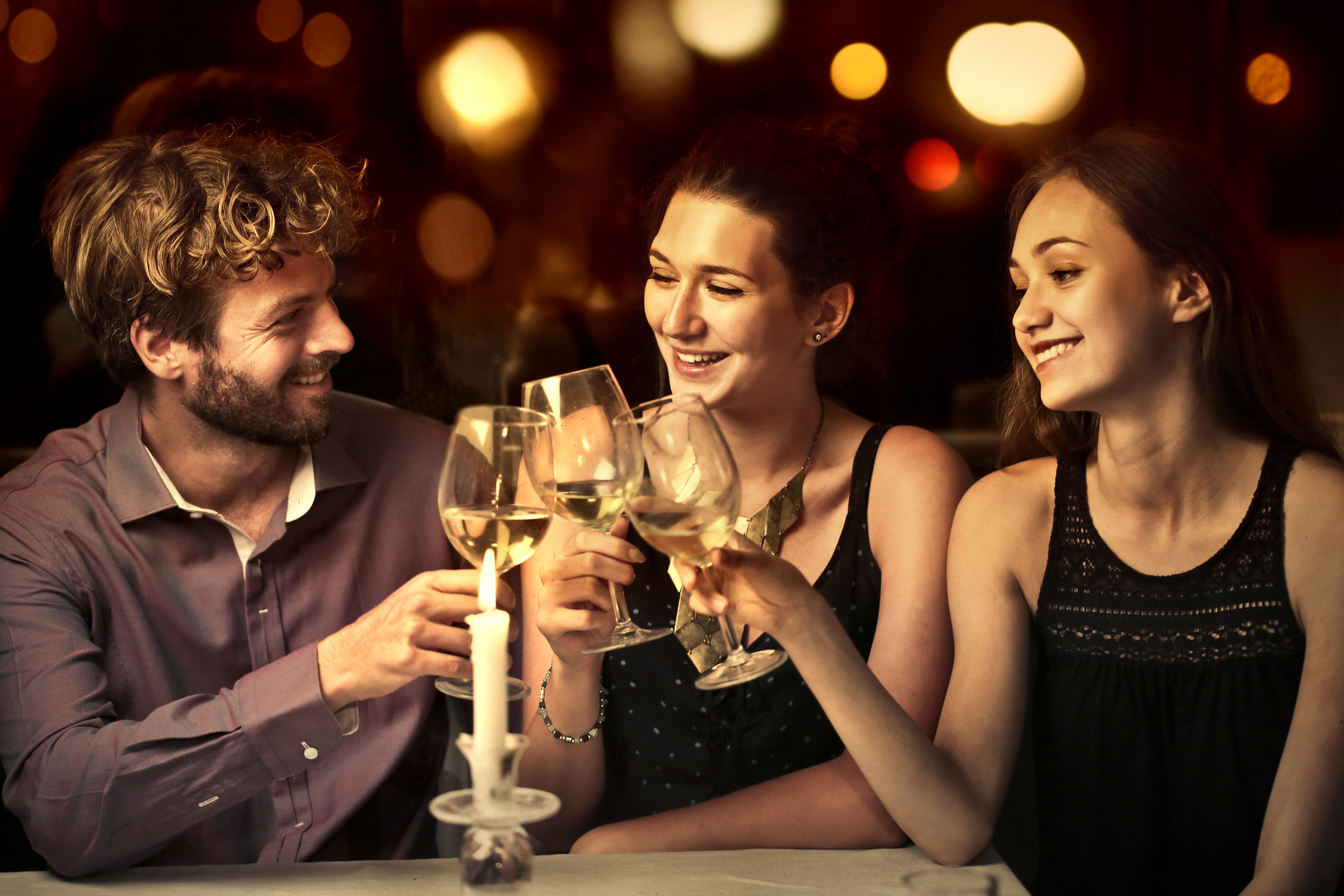 To celebrate Winerist's 3rd Anniversary, we are inviting you to a private Anniversary Wine Tasting Event which will be hosted at our headquarters in Central London. Don't miss out on this unique opportunity to taste exclusive wines from 8 hand-picked Italian wineries as well as be the first one to find out about the launch of the Winerist Wine Club. And since we are entering the festive season, we will have a Christmas shop with perfect wines for Christmas and great gifts for wine lovers. You can't miss it!
Lalbenque, Cahors – Each Tuesday from December to March 2016 – Truffle Market
If you are a truffle lover, then you simply cannot miss this! This world renowned market which also hoast the most well known Truffle Festival in the world later in January, is the perfect destination for the foodie in you. These truffles are hunted during winter time, so fresh truffles are there, waiting for you. They come in various size and sell at anything from €300 – €700 per kilo. Black gold!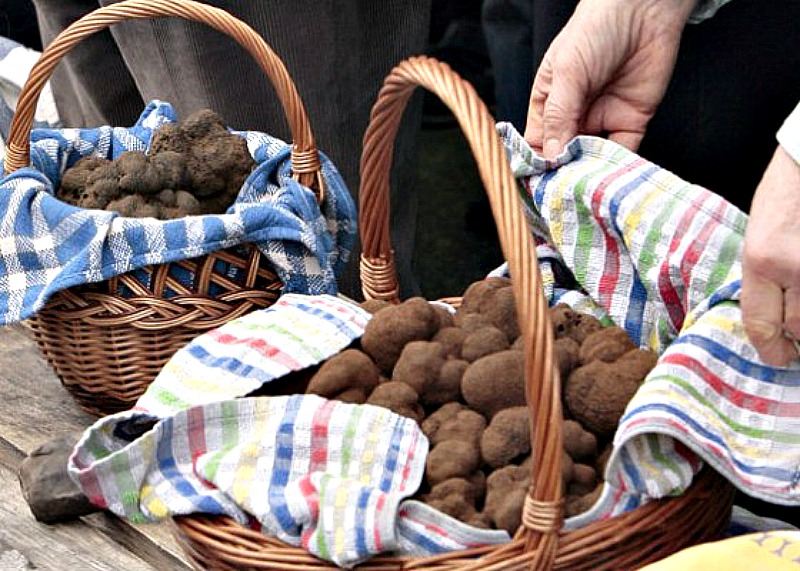 Credit:http://www.francetoday.com/articles/2010/03/29/looking_for_truffles.html
Find out more
Lyon – 8th December – Festival of Lights
This enchanted festival brings more than 3 million visitors each year. This year, people of Lyon will light up the city by placing candles in their windows. Two of Lyon's landmark buildings – the Incity tower and the Part-Dieu tower, referred to as 'Le crayon' by locals, will be lit up to reflect the spirit of the candles.
Epernay, Champagne – 11th to 13th December – Habits de Lumière, literally "dressed in lights"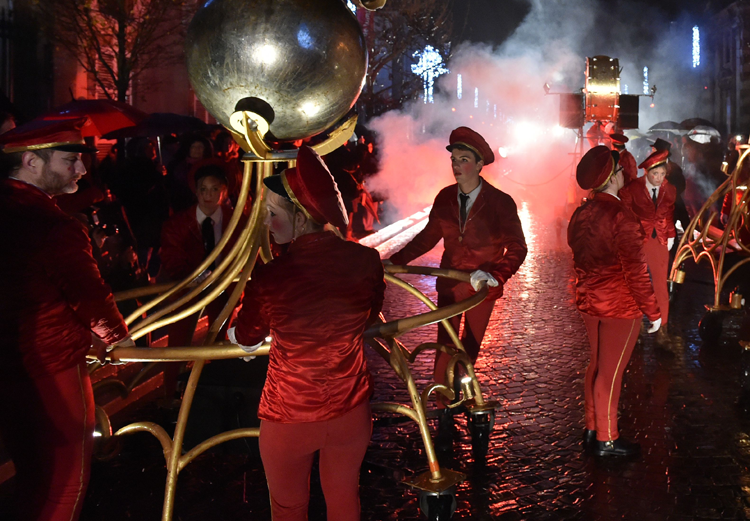 Photo credit: http://habitsdelumiere.epernay.fr/
This time of the year all of the Champagne Houses will open their doors and invite you to experience the various wine tastings and cellar visits. But this market has a lot more to offer, such as cooking demonstrations, live music, fireworks, a vintage car parade and plenty of other fun activities. You can participate in a fashion contest, but don't forget your fancy dress as this year's theme is "old and vintage".
Strasbourg – 27th November to 24th December – Christmas Market
Strasbourg has been the home of this famous Christmas market since 1570. It is undoubtedly the oldest in France! If you are in search for gifts, choose from little souvenirs and handmade crafts. Santa's grotto is open and adults and children alike will be queuing for a picture with him and to add last minute gifts on the list. Don't leave without trying the gourmet delicacies and tasting the local wines.
New York – 14th and 16th December
Don't miss this exclusive opportunity to taste six top-rated wines from the oldest winery in Italy (and some say the second oldest winery in the world!) – Barone Ricasoli.
The Ricasoli family has been making wine at the Castello Brolio in Tuscany since 1141 and they are known as the inventors of Chianti wines. Wine Lovers of NYC will have the chance to taste some of their top wines at two exclusive tastings guided by charismatic wine expert Tony DiDio, author of The Renaissance Guide to Wine and Food Pairing on December 14 and 16. Each tasting will be for a limited number of wine lovers and will include cheeses, charcuterie and other snacks prepared by the chef at Pierre Loti Midtown.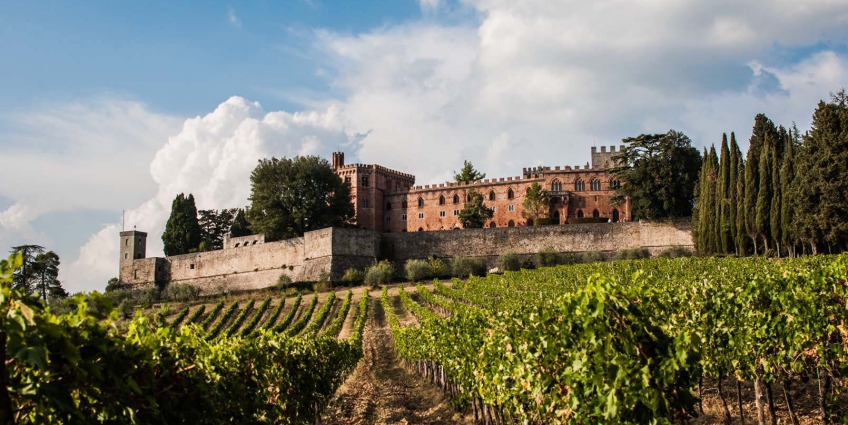 Las Vegas – 17th to 20th December – Ultimo: A Weekend of Excellence
The luxurious Venetian Palace will host this four-day event with great care to fulfil all of the guests' culinary desires and expectations. You will have the opportunity to eat along with culinary stars and chefs, who will prepare the courses themselves and give you insights on their experiences and how they rose to fame in their kitchens. Meet famous chefs from wine country too with Dario Checchini, the famous butcher from Tuscany, in the town of Panzano being present too!
Palm Beach Florida – 10th to 13th December – Food and Wine Fest
If you enjoy food and drink, you will definitely have to go to this fest. There will be more than 50 culinary talents from all over the world who will give you tips and trick on the art of preparing food and you will have the chance to meet important winemakers who will share their expertise.
Other highlights of the festival include food tasting, cooking competitions and creative food displays to admire. So don't hesitate to get inspired and try them at home. Throughout the 5 days and nights, elegance and beauty will be highlighted, as this event is one of the most sophisticated and stylish in the region
Young – 4th to 6th December – National Cherry Festival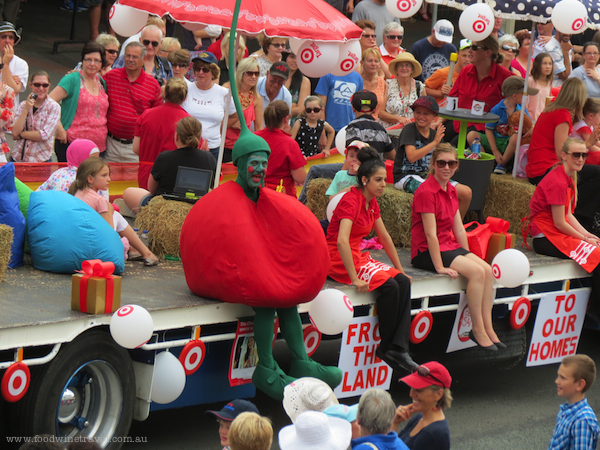 Credit photo: http://www.foodwinetravel.com.au/travel/events/street-parade-national-cherry-festival-young/
The Cherry Capital of Australia is a must if you travel to this wonderful continent, and December is traditionally at the height of the cherry picking season.
This year hosts the 66th edition of this colourful event which every time brings great enthusiasm and joy between locals who have a great sense of pride. You can take part at one of the numerous festivities, such as Cherry Pie eating contest, Cherry Pip Spit, Cherry Festival Street Parade and Markets.
Christchurch – 5th December – Wine and Food Festival
Join the most awaited wine and food event in New Zealand. More than 40 wineries will be exhibiting their wine (Pinot Noir, Chardonnay) and wine personalities will lead instructive seminars, while numerous artisans will present their local products and the most important chefs will give you cooking tips. Putting all their heart and passion in this industry, these wine producers are known for the reliability as some of these wines are made in limited editions and they are reflecting the unique qualities of this territory.
Music won't miss and if you want to forget about the cold European days, go to New Zealand and celebrate the start of the summer season.
Throughout Sardinia – Every weekend till the 13 December – Autumn in Barbagia; Cortes Apertas.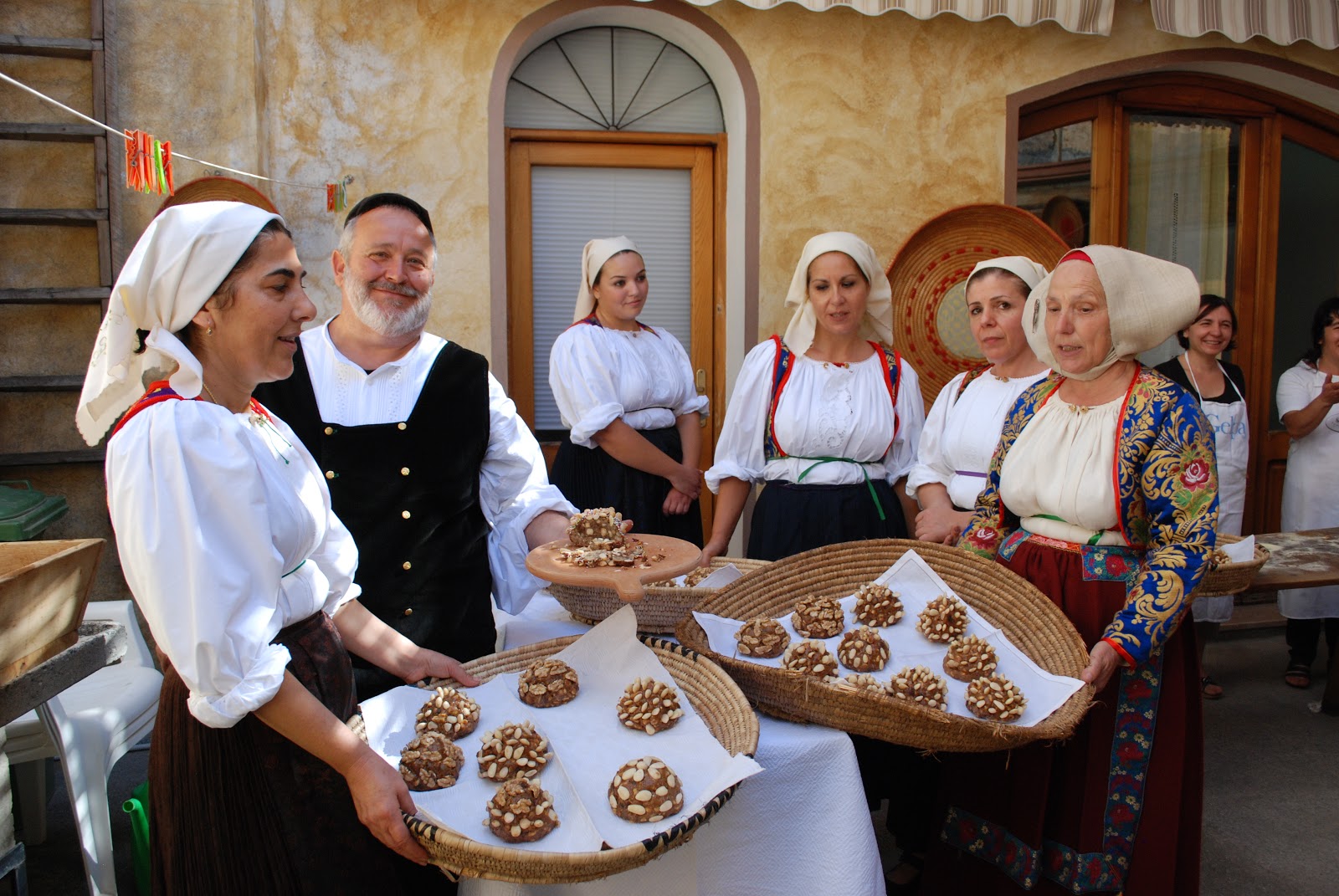 Photo credit: Roberto Tangiu
Each year the homes of local people from the most charming Sardinian towns open their backyards to offer an enogastronomic journey to food and wine lovers. An extraordinary opportunity to discover Sardinia's secrets to local flavours and dishes. Definitely, the best way to discover one of the best undiscovered Italian gastronomy jewels, it will not be hard to find a dish featuring the traditional suckling pig with Cannonau wine sauce…Delicious!

Siligo, Sardinia – 6 December – Sausage and Wine Festival
From the traditional sausages and wine degustation to a variety of other authentic flavours, handicrafts, concerts and many other cultural events, there is something for everyone. The sausages are carefully prepared after traditional recipes passed down from generation to generation. After eating these delicatessen, you may want to burn the calories, so you can participate in the "CorSalsiccia" or race of the sausages.