What's happening in the vineyard?
August is the month of veraison when the grapes' colour changes from green to purple or white to golden green. This is a beautiful time of the year in the vineyard marking the start of the ripening process.
August will be a fun-filled month for food and wine lovers. Various events are taking place around the world with summer written all over them for you to travel, sample new wines and taste delicious food. Don't forget the Albarino Wine Festival on 2-6 August! Another good reason to open a bottle or two and to brush up on your Albarino knowledge. Here is a list of what's happening this month.
What events are happening in August?
Fête médiévale de la Véraison · Châteauneuf-du-Pape · August 4th – 6th 2017
Three days of festivities will be animating Châteauneuf-du-Pape to celebrate the veraison – the period during which the grapes turn from brown to green and allow the flavours to develop. Over 200 comedians will transform the city like it was in the 14th century with wine tastings, night shows, a medieval market, knight's tournaments and pitched battles. Moreover, the 2017 edition will also be celebrating the 700 years anniversary of the Pontifical castle.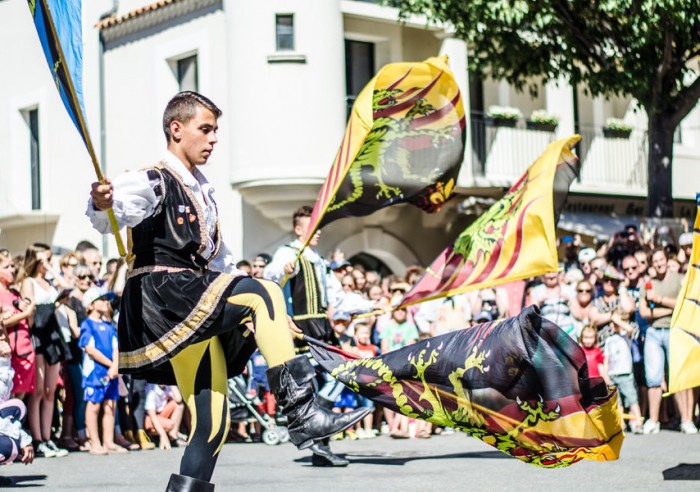 Foire aux Vins de Colmar · Alsace · July 27th – August 6th 2017
The wine Fair in Colmar is a "not-to-be-missed" event for all Alsace wine lovers. You will be able to sample more than 1.500 wines (that's a real challenge!) and enjoy a whole range of live concerts, parties and shows taking place during the week. Famous International and French artists (like Sting, Nicky Romero, M. Pokora and Placebo) will be there to make this event unforgettable. A great way to meet winemakers and producers! Don't miss the AperoVino taking place every evening where you will enjoy some local food whilst familiarizing yourself with a local grape variety!

Les Grandes Tablées du Saumur-Champigny · Saumur, Loire Valley · August 2nd – 3rd 2017
More than 10.000 people are expected again this year in Saumur for this international food and wine event. Take a seat at the 2km long table and enjoy a traditional French dinner paired with wines! A family atmosphere with both winemakers and wine lovers.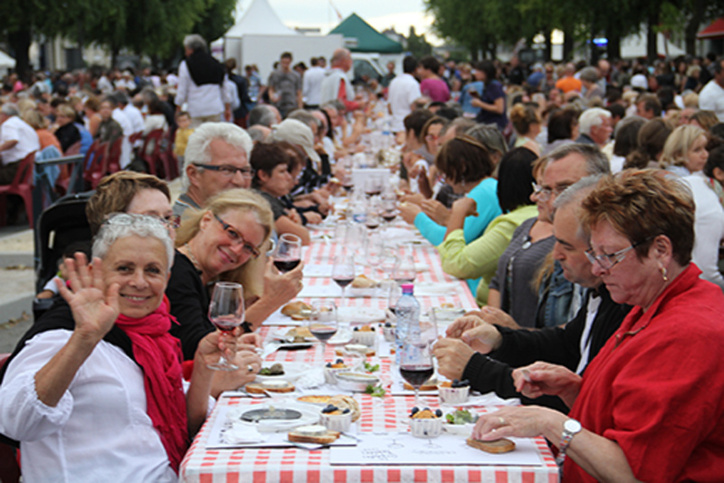 Livarot Cheese Fair · Normandy · August 5th – 6th, 2017
The 30th edition of this one-of-a-kind cheese fair will take place early August this year in the quaint village of Livarot in Normandy. Over 80 producers will be exhibiting in the city centre, selling cheese, local and national specialities as well as wines! For the ones who are absolutely mad about cheese, you can register at the Tourism Office to take part in the cheese-eating contest. One rule: you have to eat 750 grammes of Livarot cheese as fast as you can.
---
Calici di Stelle · Everywhere in Italy · August 3rd – 14th 2017
Heading to Italy this August? Don't miss the Calici di Stelle (literally "a glass made out of stars"), one of the most important summer events taking place everywhere in the country. A large number of wineries from the Val d'Aosta to Sicily will open their doors for you to sample their wines and visit their cellars. A not-to-be-missed event for professionals and wine enthusiasts! A large number of cultural events will be held.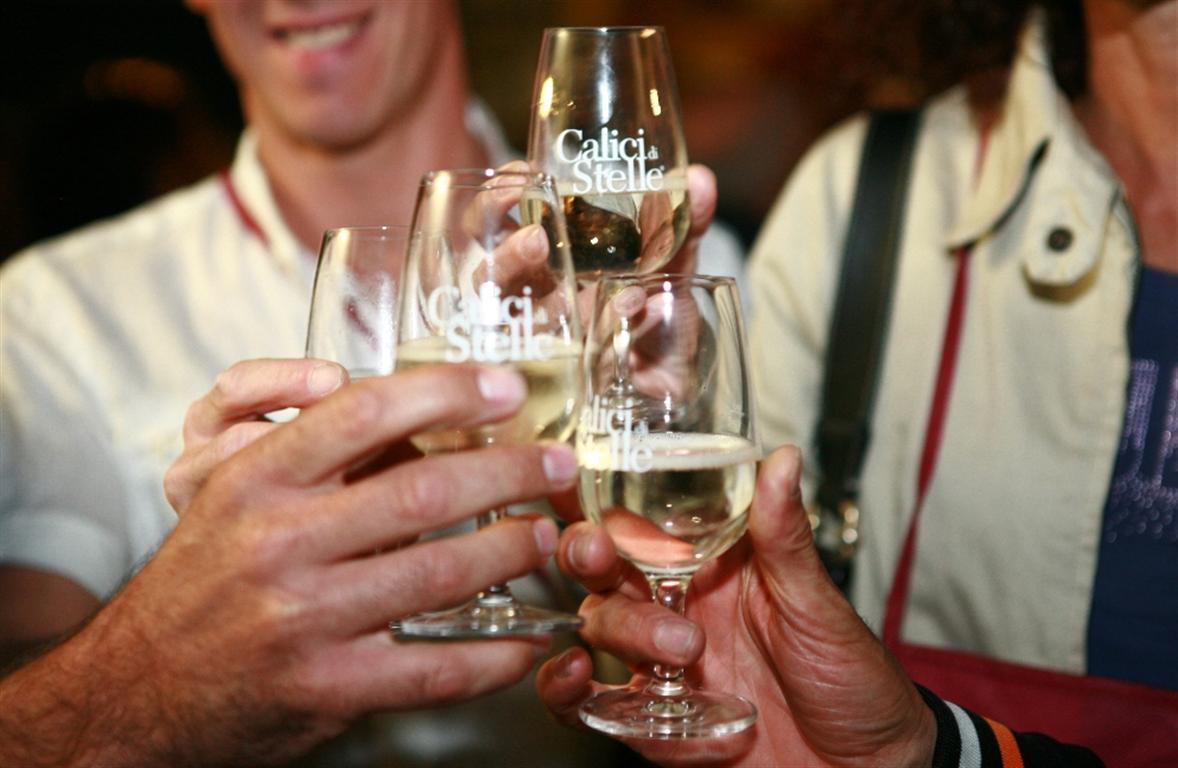 Mangialonga, Walking and Food in Piedmont · La Morra, Piedmont · August 27th 2017
Enjoy a 4km oenogastronomic walk in the beautiful vineyards in La Morra! You will be able to taste wines and enjoy local delicacies. Everybody is welcome to join in! Bonus: there will be a fancy dress contest so do not forget to dress up to pretend to the winning prize.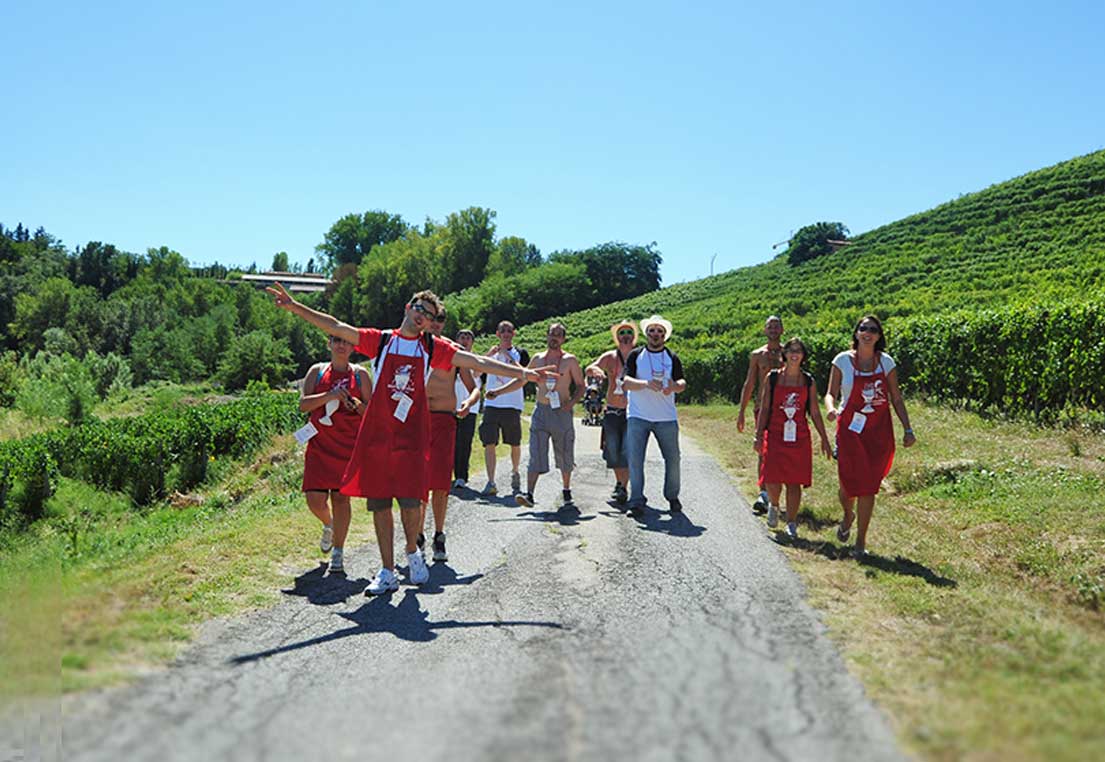 ---
Albariño wine festival · Cambados, Galicia · August 2nd – 6th 2017
Albariño is a white wine grape grown in northwestern Spain. Every year, during the first week of August, the Galician town of Cambados organises the Albariño festival where special honour is paid to the famous grape. A wide range of activities take place throughout the week in a family-friendly environment. Do not miss the conferences, concerts, open-air parties and, of course, wine tastings mainly organised by local associations!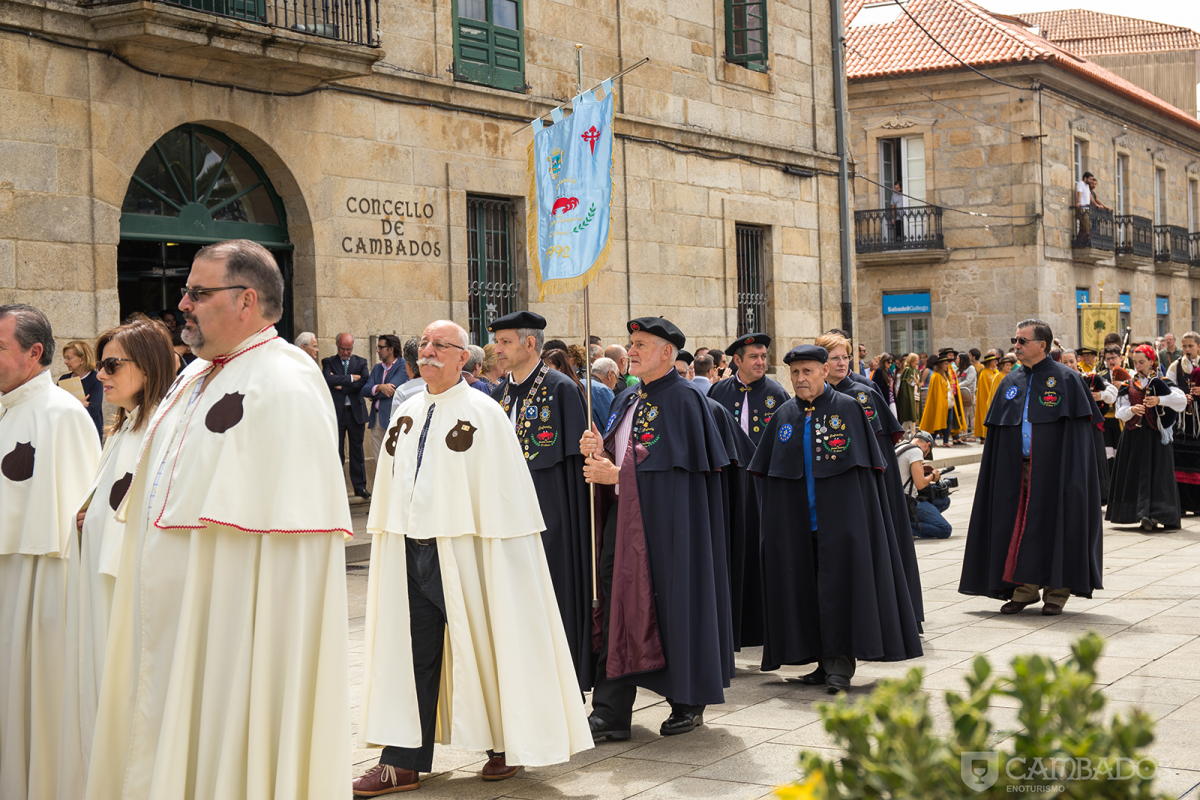 La Tomatina Festival · Valencia · August 30th 2017
Every last Wednesday of August in Buñol, a quaint town near Valencia, thousands of people gather every year to fight in an over-ripe tomatoes battle. You can buy a day trip ticket from Barcelona, Madrid or Valencia to join the crowd for a unique moment. Remember that, if you wish to join the battle, you must always remember to squash the tomatoes before throwing them away.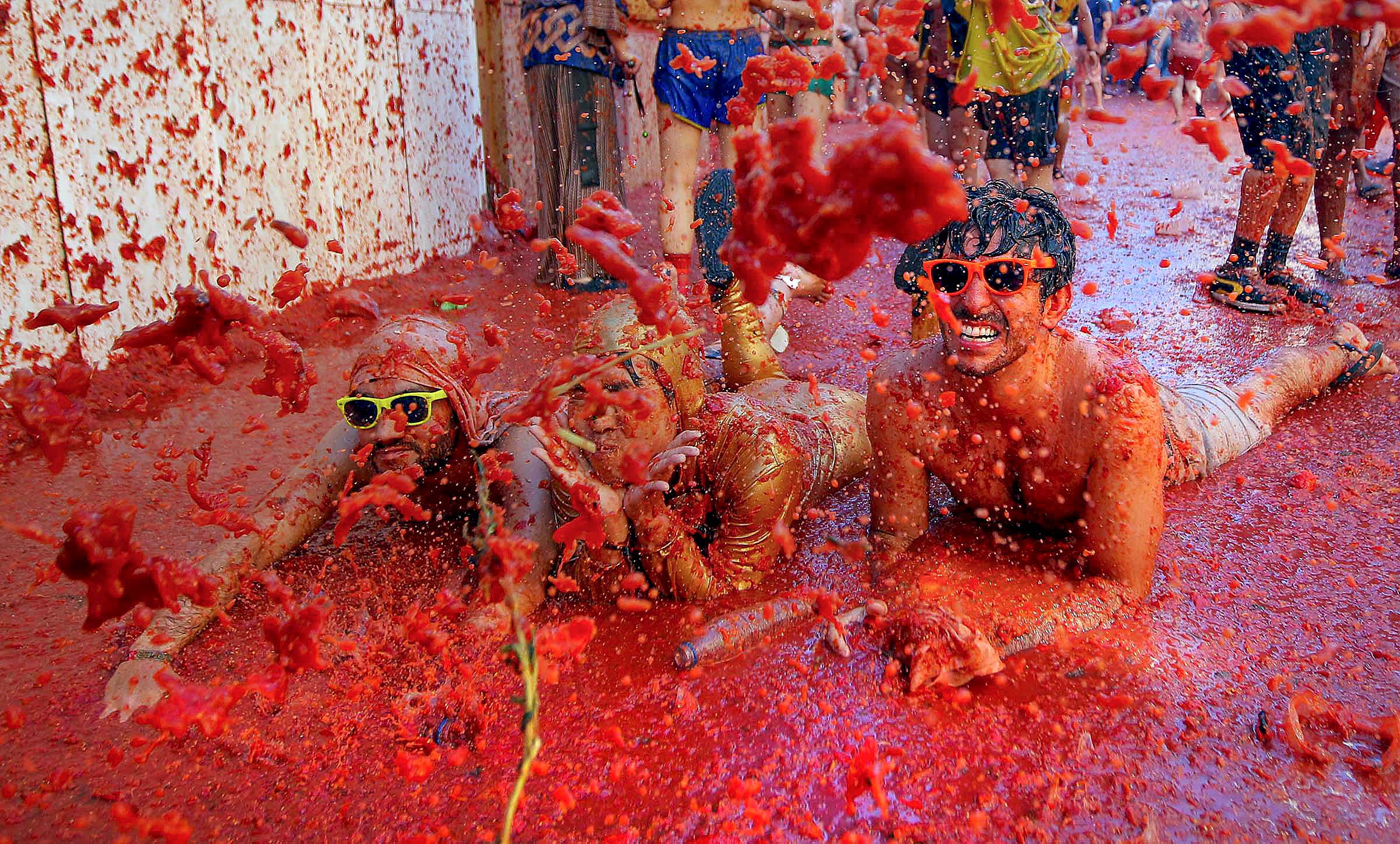 ---
Wine Night · Ston, Croatia · August 5th, 2017
If you happen to be nearby, do not miss the Wine Night organised by the local Tourism Board which highlights Pelješac wines. On the fortress, you can enjoy the splendid panorama over the Dalmatian sea while sipping a glass of wine, meeting up with the winemakers and tasting some freshly-caught seafood.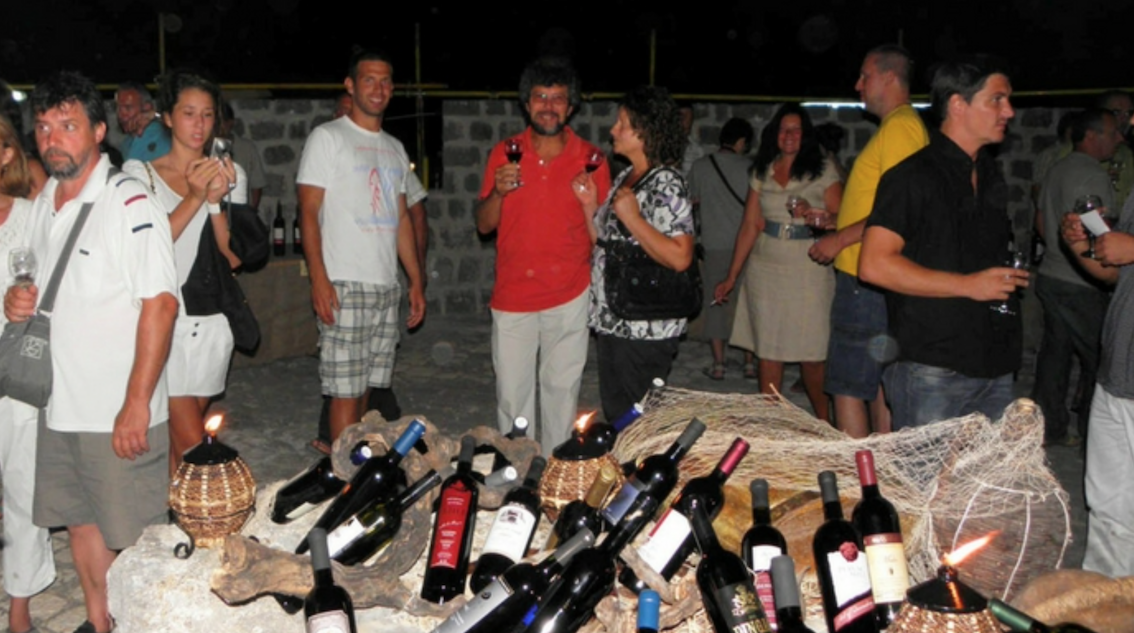 ---
Foodies Festival · Edinburgh · August 4th – 6th 2017
Wish you could spend your weekend sipping wine and enjoying some delicious nibbles and tapas under the british sun? The UK's biggest food festival is on tour again this summer. Head to Inverleith Park in Edinburgh to enjoy a taste of culture from all over the world!
Wokingham Festival · Wokingham · August 25th – 27th 2017
The 11th edition of the annual Wine, Food and Beer Wokingham Festival is taking place this year during the last weekend of August. The timeline includes live music, interesting craft ales, delicious food and wine and daily activities to keep the kids entertained.
Urban Food Fest – Shoreditch · Every Saturday until November 2017 starting on August 26th 2017
Levi Roots' Carnival themed Urban Food Fest street food and bar night market extravaganza exclusively features live music by Levi Roots (famous for his Reggae Reggae Sauce), free Reggae Reggae Sauce, signing of his books and his famous Jamaican street food, smothered of course in Reggae Reggae Sauce! The Carnival 'Rastaurant' will feature 15 street food trucks and stalls serving a fabulous selection and the beautiful flowery cocktail bar will feature a unique selection of bespoke Carnival cocktails. There will be a free craft beer or cocktail for everyone in Carnival fancy dress!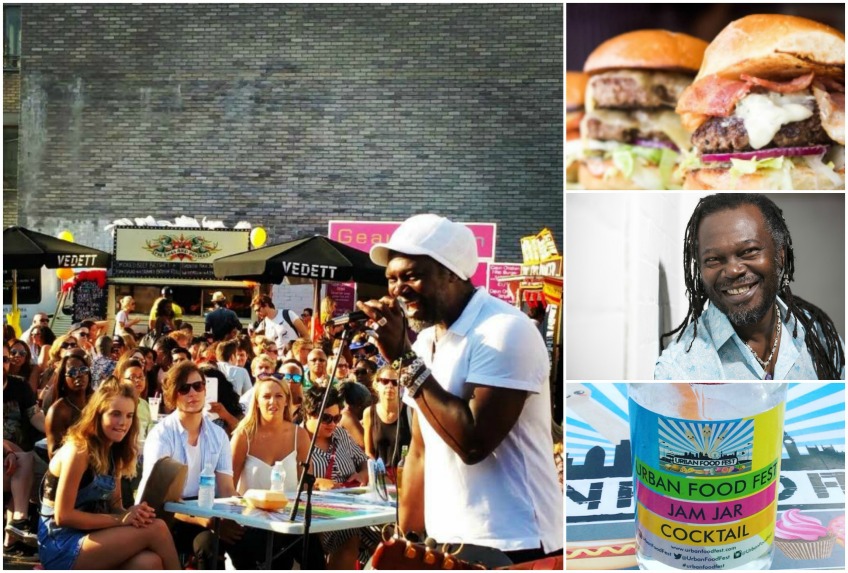 ---
Mammoth Wine Weekend · California · August 17th – 20th 2017
To make the summer a little bit more exciting in the mountains, Mammoth organises a wine weekend starting on Thursday 17th August with an inaugural dinner featuring Rodney Strong Vineyards. On Friday, two restaurants will open their doors for a wine-pairing evening while on Saturday the Village Wine Walk will be celebrating mid-summer with wine and music. You will be able to sample over 50 vintages from about 20 local wineries. Bonus: don't miss the Champagne brunch on Sunday!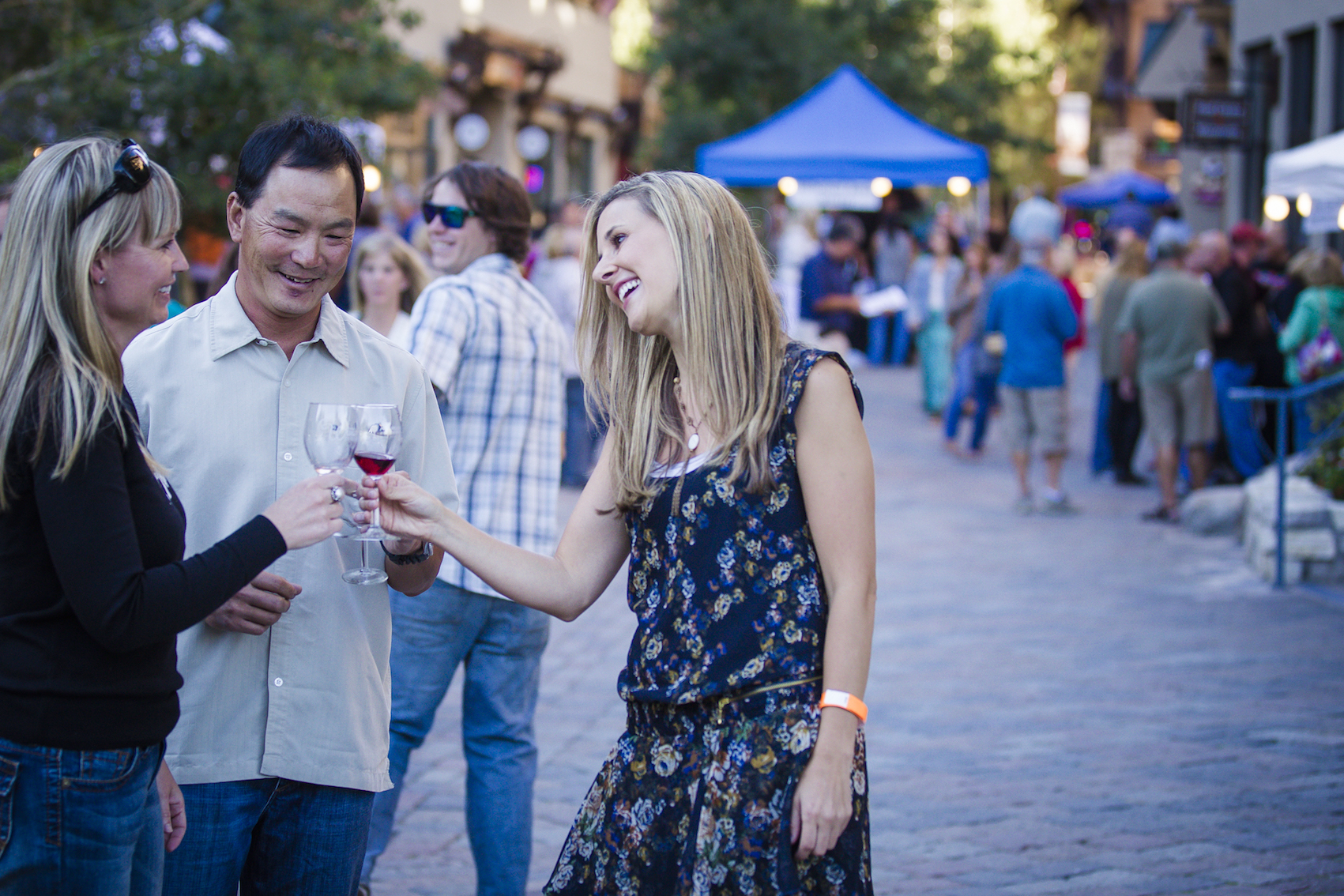 6th Annual Los Angeles Food & Wine Festival · Los Angeles · August 24th – 27th 2017
A whole weekend of culinary pleasures. The event starts with a five course meal prepared by chefs Mark Estee and Bobby Brown and paired with exceptional wines. The next day, a wine walk will take you through 20 different wineries pouring you a glass of their wines. End the week end with a delicious Champagne Brunch. And what's best is that families with children are welcome! Head to Los Angeles for this 4-day event showcasing fine wines and fabulous international food.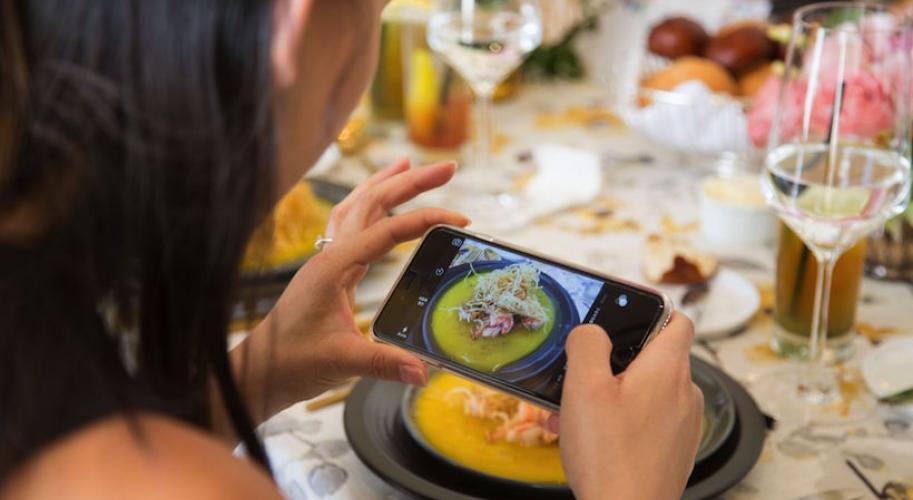 International Beer Day · Worldwide · August 4th 2017
Founded in 2007 in Santa Cruz as a local celebration with friends and regulars, the Beer Day soon became a worldwide event celebrated in more than 200 countries. Gather all your friends and have your favourite beer, head down to your local pub or go pay a visit to your favorite beer maker. And why not try a foreign beer?
---
Delheim Cheese Fondue & Jazz Sundays · Stellenbosch · Every Sunday until August 27th 2017
This event is made for wine and cheese lovers! The historic Delheim Estate outside Stellenbosch wards off the winter blues with their popular Cheese Fondue & Jazz indulgences. Every guest will be offered a glass of Glühwein and will be able to taste their sublime fondue (made from a Swiss recipe with Emmental, Gruyere and white wine) at the sound of live music.