It's the start of bank holiday season, so you should make the most of the longer days with our action-packed guide to the best food and wine events happening across the world this April. Whether you're a foodie or a wine enthusiast, there are plenty of things to do and enjoy this month.
What's happening in the vineyard? The spring is coming and the warm weather is bringing everybody back to life. The vines from the Northern Hemisphere are just about to come back to life as well. This is the period when small bumps on the canes begin to swell and buds emerge. Shortly, through a fast process they will all open up and transform into small and vivid shoots. This is the beginning of a new generation of wines and everyone is eager to celebrate this miraculous rebirth of nature.
---
USA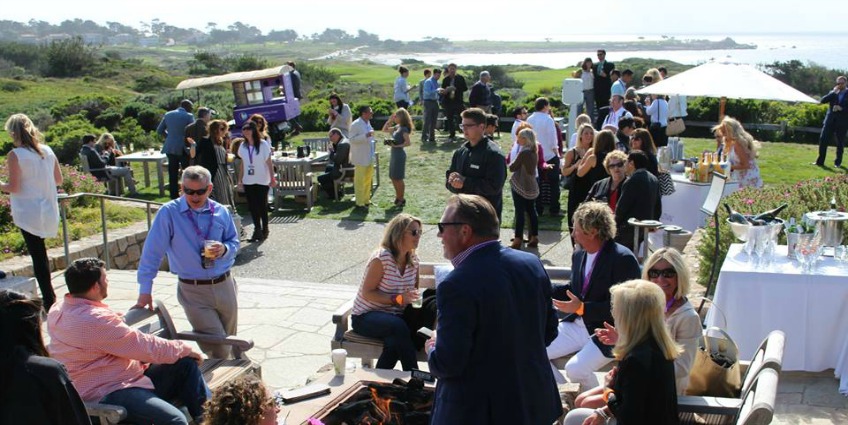 Pebble Beach Food & Wine Festival
20th – 23rd April 2017
Pebble Beach, California
Oenophiles and foodies unite! The Pebble Beach Food and Wine Festival is a diverse celebration of culinary and wine talent in Pebble Beach, California. Take in the beautiful coastal setting whilst you enjoy cooking demos from 75 celebrity chefs, food and wine pairings and wine tasting events with 250 top wineries.
---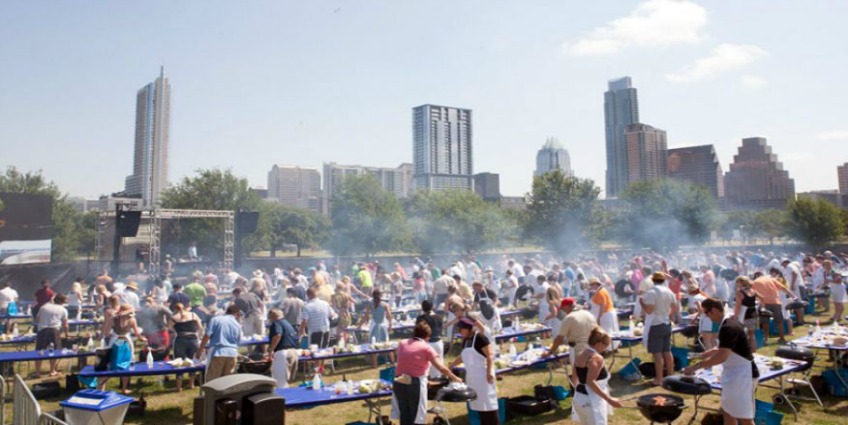 Source: foxnews.com
28th – 30th April 2017
Austin, Texas
The Austin food and wine festival brings together the best that Texas has to offer food, wine and music lovers! Indulge in local artisanal foods with over 40 cooking demos and tasting sessions, sip, swirl and savour wines from top producers, then party into the night with live music and dinners across the city.
---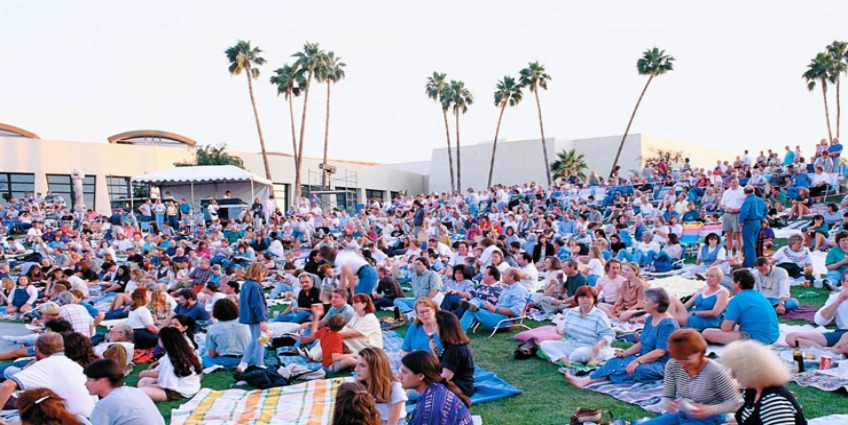 Source: liveinmcdowellmountainranch.com
8th – 9th April 2017
The Scottsdale Culinary Festival is the longest-running of its kind in the States. The week-long festival offers gourmet dinners, cocktail parties and the flagship event, the Great Arizona Picnic! There will be live music, cooking demonstrations and food from over 50 restaurants! Enjoy all of this knowing that you are raising money for good causes: the festival has raised $4 million for charity!
---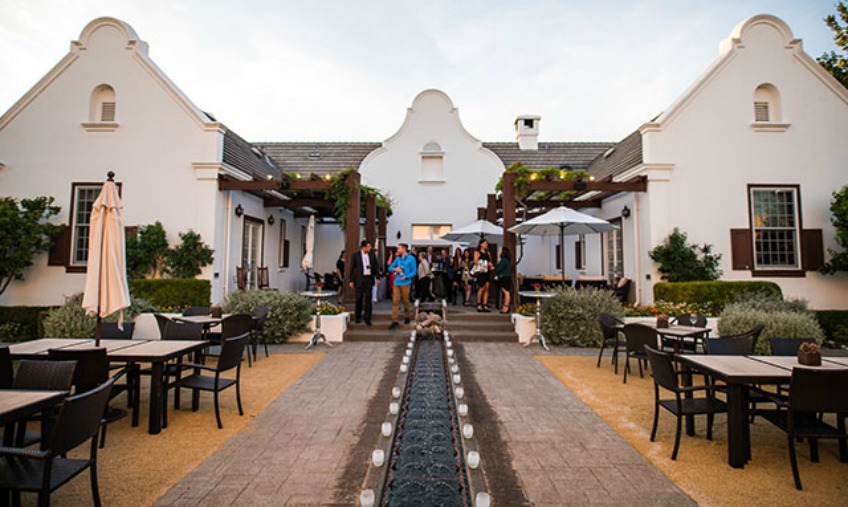 Photo credit: www.stagsleapdistrict.com
28th – 30th April 2017
California
Vineyard to Vintner (V2V) is a three-day event organised by the Stags Leap District Winegrowers in Napa Valley. These vintners give visitors exclusive access to both their homes and wineries, with private tours, barrel tastings and food pairings at specially hosted lunches and dinners. If you like what you drink, there's an option to purchase special collections signed by the winemakers themselves. This year sees an impressive list of participating wineries, including Shafer Vineyards, Silverado Vineyards, Clos du Val and Stag's Leap Wine Cellars to name a few.

---
ARGENTINA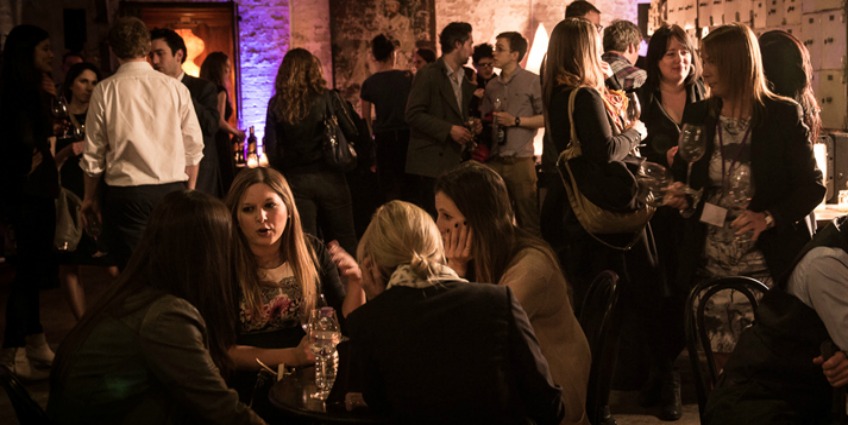 Source: winesofargentina.com
17th April
Buenos Aires and across the world!
April 17th marks World Malbec Day, a tribute to Argentina's flagship grape variety. To celebrate this year Wines of Argentina have created the event Celebrating a Classic. The event will include wine tastings and talks and three short films which give an insight into Argentine culture and of course, the Malbec grape itself.
---
CHILE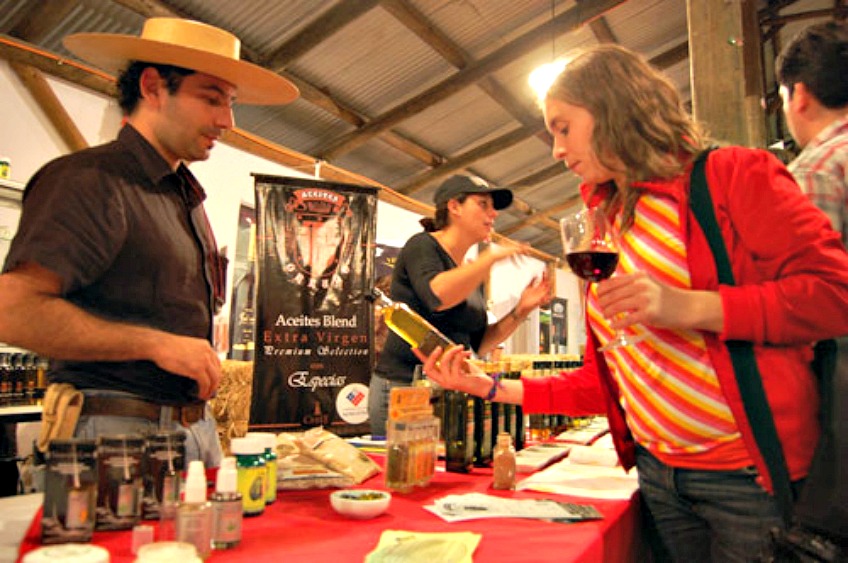 Photo credit: pirque.com
Pirque Wine Festival
9th – 11th April 2017
Pirque
The Pirque Wine Festival celebrating the year's grape harvest is one of the final wine festivals of the season. It's also conveniently close to Santiago, making it an easy day out for anyone staying in the capital, which probably explains why it attracts around 20,000 visitors every year. Those who make the short trip to Pirque can enjoy wine tastings, traditional folk and equestrian shows, grape trampling competitions and cueca dance performances. Of course the main attraction has to be the wine itself, and all of the top regional vineyards attend to show off their wares.
---
AUSTRIA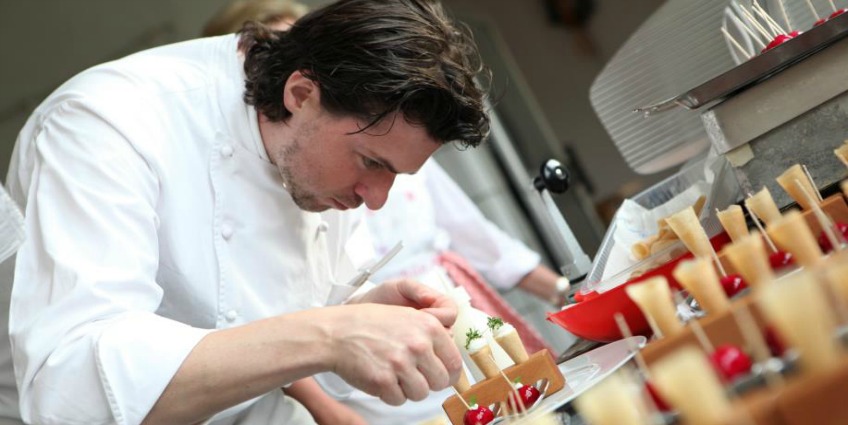 23rd March – 6th April 2017
Get set for two weeks of gourmet extravagance in Wachau! The event includes multi-course dinners, cookery demonstrations from expert local chefs. Some of the top local restaurants will serve as venues for the events taking place across the city and there is an exclusive wine tasting event which features 60 of the best winegrowers in Austria!
---
UNITED KINGDOM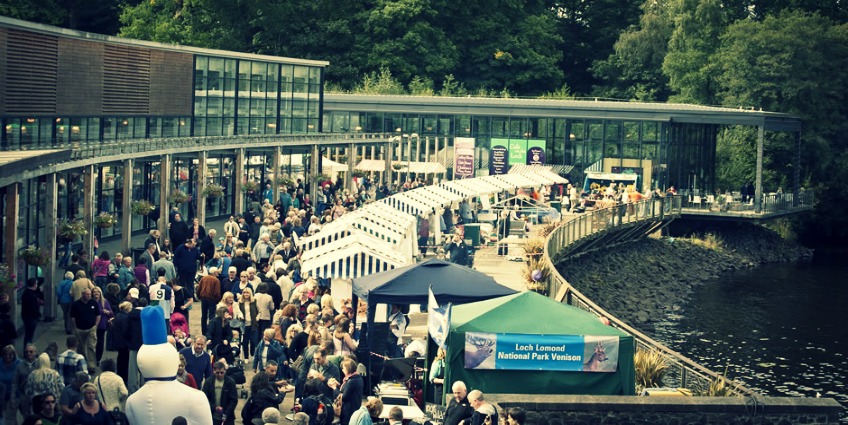 Springfest 2017
1st – 2nd April 2017
Loch Lomond, Scotland
This is the 3rd Springfest Food and Drink Festival in Scotland, so what better way to celebrate than with Springfest? You can experience cookery demos, Scottish ale tastings and food markets. There is a pop-up tea room and if you are feeling super-active, there is even a pedal-powered cinema! All of this is set against the dramatic backdrop of Loch Lomond.
---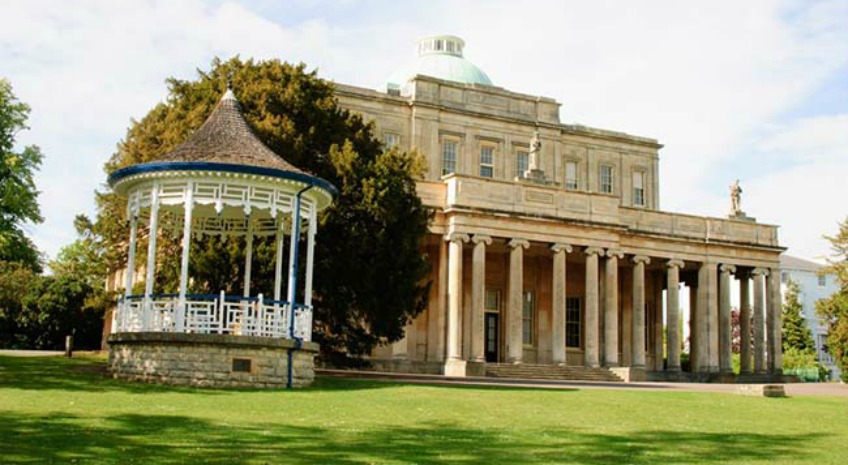 Photo credit: cheltenhamtownhall.org.uk
1st April
Pittville Pump Room
Cheltenham's Grade I listed Pittville Pump Room will host this historic spa town's wine festival. The event offers a vinous trip 'Around the World in 300 Wines'. Learn from other wine enthusiasts and experts representing some of the best Old and New World wine regions at the Grand Tasting, and enjoy over 300 wines beneath the chandeliers and ornate domed ceiling of the Main Hall. Enjoy your favourite wines and have fun discovering exciting new ones from among France, Italy, Spain, Portugal, Austria, Germany, Australia, New Zealand, South Africa, Chile, Argentina, USA and more. And why not make the most of your visit by exploring the surrounding parklands, or the town centre which is only a 15-minute walk away.
---
FRANCE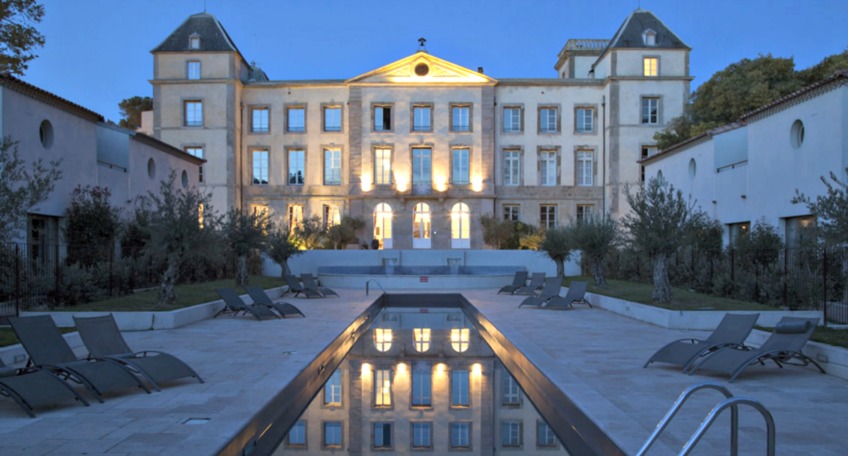 Photo credit: http://www.chateau-redorte.com
Vernisagge and Egg and Treasure Hunting
14th and 17th April 2017
Enjoy vernisagge and an egg and treasure hunt at Chateau Redorte, a French chateau located at a stone's throw from the beautiful Canal du Midi and 30km from Carcassonne town. The hunt will be followed by a delicious Easter menu at the château's refined restaurant.
---
HUNGARY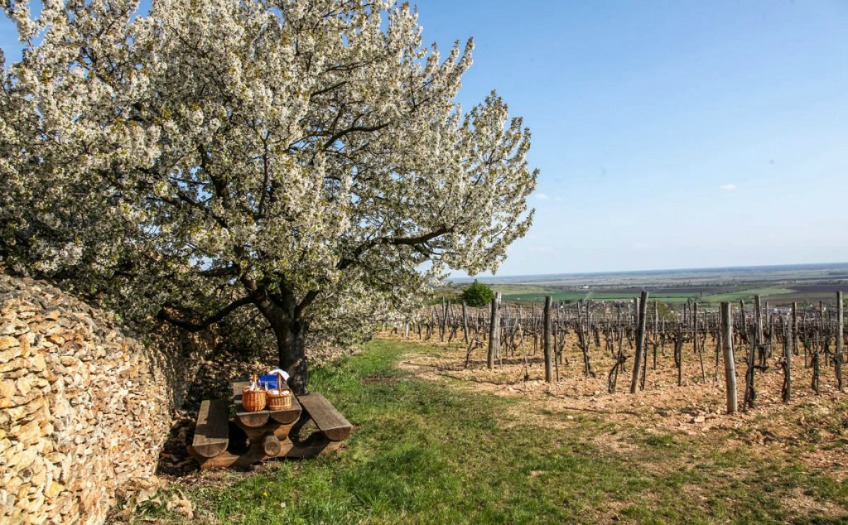 Source: tokajiborlovagrend.hu
Confrérie de Tokaj's Great Tokaj Wine Auction
21st – 23rd April 2017
This is the fifth 3-day Tokaj Spring staged by the Confrérie de Tokaj, one of the most prestigiousevents in the Tokaj Wine Region. The weekend of 21st to 23rd April 2017 will also be an inspiring series of professional programmes, numerous tastings, culinary and music events. On 22nd April 20 exclusive lots from 14 wineries – 12 dry and 6 sweet – will go under the hammer in the historic centre of Tokaj. In addition there will be two collections: a selection of Aszús from young winemakers of Tokaj Generation Y and a selection from the winemakers in Tállya.
---
If you would like any help booking a wine tour to any of these destinations, get in touch with us!