As you plan the festivities for the big day, don't forget to pick up the perfect wines to pair with all that delicious Easter food…
The main event: which wines pair best with roast lamb?
You've got the menu covered, but how about the wine list? Keep your guests happy with a wine pairing that will stand up to the big, meaty flavours of a traditional roast lamb. Earthy red wines that aren't too tannic go well, which is why Rioja, Syrah or Pinot Noir make great matches.
Even if you're keeping it traditional with a roast lamb (and all the trimmings!), there are so many ways you can make your Easter dinner special. Take some inspiration from Great British Chefs and choose an unusual ingredient like honeycomb to bring out those lovely flavours, or whip up a tasty stuffing to give your roast the wow factor. If you really want to freshen things up, why not make a lamb tagine, and bring some exotic flavours to your Easter table? For a wine match, pick an element of the unusual flavour you are introducing and think about a wine style that may offer it. Red fruit compote? It's got to be Pinot Noir. Honey? Think aged Rioja. Spices? Syrah every time. You get the picture.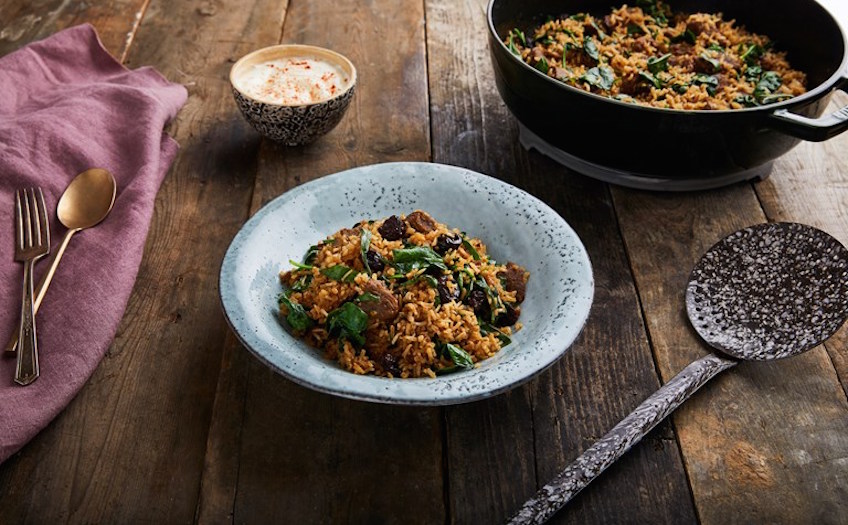 If you want to make something a bit different, a root vegetable tart is the perfect thing to cook up at the beginning of spring, and it's not too heavy, so you'll have plenty of room for chocolate eggs! This mushroom and gruyere tart is a satisfying, flavoursome dish – a great alternative to a roast dinner. With all that umami, you'll want a wine with some age on it. For whites, try a white Burgundy that's a few years old or even a white Rioja. These will have the weight to stand up to the cheese. If reds are more your thing, then a medium-bodied, high acid wine with some age will work beautifully. We'd pair a Chianti with this.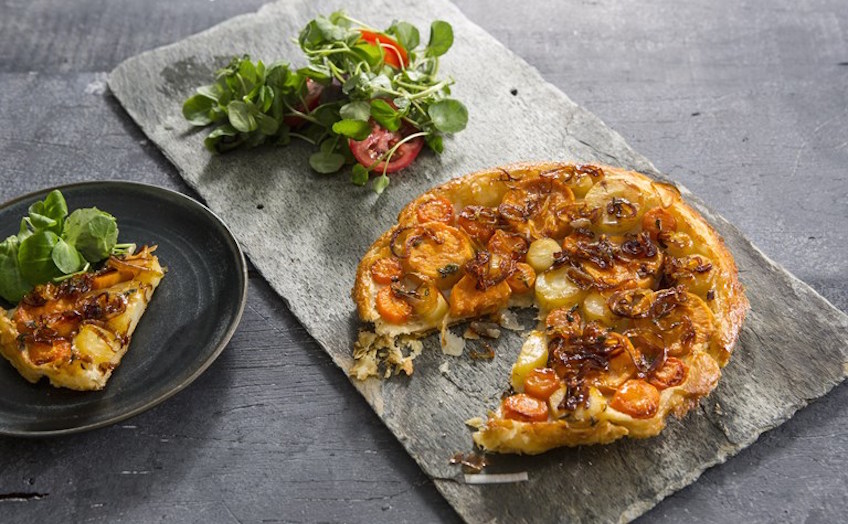 Sweet Treats
You can't have an Easter gathering without chocolate (we're pretty sure there's a law about that…) so stock up on the treats and hope the Easter bunny pays a visit! While the kiddos are busy hunting for their eggs, why not treat the grown ups to a sophisticated chocolate dessert? A rich chocolate mousse is a wonderful end to a decadent meal. Serve with a Maury sweet red wine or ruby Port. Chocolate is traditionally a very hard wine match, but you won't go wrong with these!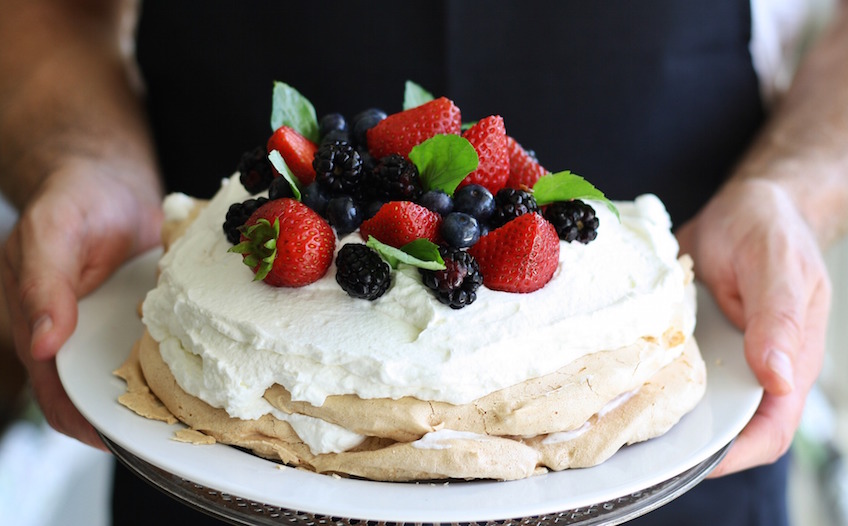 If you're making a traditional pavlova, pair it with a frothy, sparkling wine that's as sweet or sweeter than your dessert (a good rule of thumb). Moscato d'Asti is a great choice here.
For hot cross buns at any time of day, keep a Sauternes sweet white wine on hand. It pairs beautifully with the warm spices and is ideal for a sunny day.
For more perfect wine pairings for your Easter feast, check out our guide to pairing wine with chocolate, and don't forget to enter Yealands' wonderful competition for the chance to win an incredible trip to New Zealand!