The Loire Valley is one of the most celebrated French wine regions in existence, renowned for its splendid and numerous châteaux, outstanding natural beauty, and, of course, some similarly world-famous wines. The Loire is home to a whole host of well-known growing regions … think Muscadet and Anjou, sumptuous Sancerre and smoky Pouilly-Fumé. It's possibly the most diverse growing region in the whole of France thanks to its beautiful and varied terrain, from the majestic rolling hills of Touraine (sometimes known as the 'Garden of France') to the oceanic climate of the Pays Nantais on the Atlantic Coast.
Half-Day Wine Tour at the Vouvray Vineyard…
From €40 / person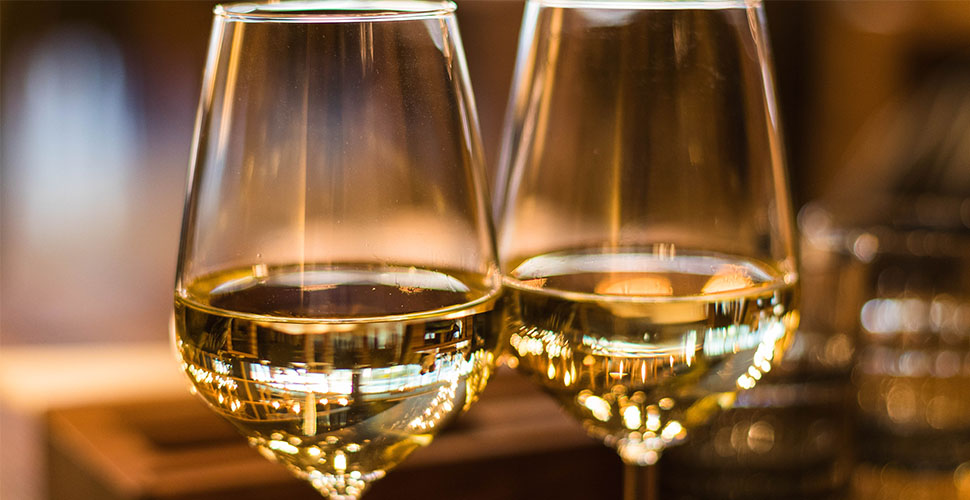 Where does Vouvray come in?
Vouvray lies amongst all this beauty in the heart of Touraine, nestled peacefully on the northern banks of the River Loire just outside Tours. It's the largest white wine appellation in the wider Touraine region – although 'large' is a relative term here, with the whole area measuring in at just 5,400 acres, or 8.4 square miles. Vouvray is associated with some of the best quality white wine produced anywhere in France, no less. Quite the achievement considering the strength of the competition!
The Great Grape of the Loire
The secret of Vouvray's success, you ask? The answer is, quite simply, Chenin Blanc. This lovely, versatile little grape is indigenous to the Loire region and can be used to produce a whole variety of white wines, from sparkling to sweet and everything in between. This has allowed Vouvray to create some of the most varied, unique and interesting wines that the Loire has to offer, impressing learned wine critics and keen amateurs alike with complex flavours and gorgeous floral aromas.
Bouvet Ladubay
From €25 / person
tour
Loire Valley
France
Morning Loire Valley Tour to Chateaux Villandry…
Find out more
Types of Vouvray
Sparkling Vouvray
As we mentioned, Vouvray wines are incredibly varied, with a significant number of different styles on offer for your enjoyment. Sparkling wine tends to be produced most often, with most created using the same methode traditionelle as the iconic chateaux of the Champagne region – although don't forget, champagne is only champagne if it comes from Champagne! Look out for dry Brut styles or the sweeter Demi-Sec, with beautifully light bubbles and that characteristic Chenin Blanc fruitiness. Occasionally, the ancient method of sparkling wine production will also be used, creating a style known as pétillant which offers just the lightest of froths to tingle your tastebuds.
Still Vouvray
Still wine makes up less than 50% of total production in Vouvray – despite this, the variety on offer truly showcases the incredible range that the Chenin Blanc grape is capable of. Still Vouvray ranges from sec, the driest style which incorporates bracing mineral notes; to the off-dry tendre and the sweeter demi-sec. Demi-sec in particular showcases the best of Chenin Blanc's fabulous fruity flavours, with notes of everything from pear and green apple to honeysuckle noticeable on the palate.
Moelleux (Sweet) Vouvray
Perhaps the most interesting still Vouvray wine comes in the form of moelleux. Chenin Blanc can often develop noble rot, a friendly fungus which can help grapes attain a particularly luxurious sweet taste, as well as increasing potential for aging and longevity. Moelleux wine is the sweetest, most concentrated Vouvray, very often thanks to noble rot – the high sugar content helps these wines attain a stunning richness that can last for many years in the cellar. Think deep, candied flavours such as ginger and pear, with just a hint of beeswax or perhaps apricot. Gloriously sweet and utterly memorable.
While it's true that much of the best wine produced in Vouvray does not leave France and can be difficult to find in the UK, once you've tracked one down, we promise you won't be disappointed. These wonderful white wines truly demonstrate everything that's great about French wine production and are guaranteed to please any palate! Here are four to try:
A starter for ten
La Grille Vouvray, Paula Buisse, £8.99 (£5.99 mix six) Majestic: Simple, easy drinking and honeysuckle-scented. Slightly off dry.
Great demi-sec
Château de Montfort Vouvray Demi Sec, £11.99, Waitrose: A great foodie demi-sec. Ideal with salty cheese.
Sparkling
Aubert Vouvray Mousseaux Brut NV £15.95, Yapp Brothers: Refreshing, crsip and dry traditional method sparkling white! Fabulous value alternative to champagne.
Blow the budget sweet to lay down
Domaine Huet, le Mont Demi-Sec 1969. £150 from The Wine Society: Domaine Huet sets the bar for great sweet vouvray to lay down. This 1969 is a rare gem. When compares to Sauternes, it's a bargain!